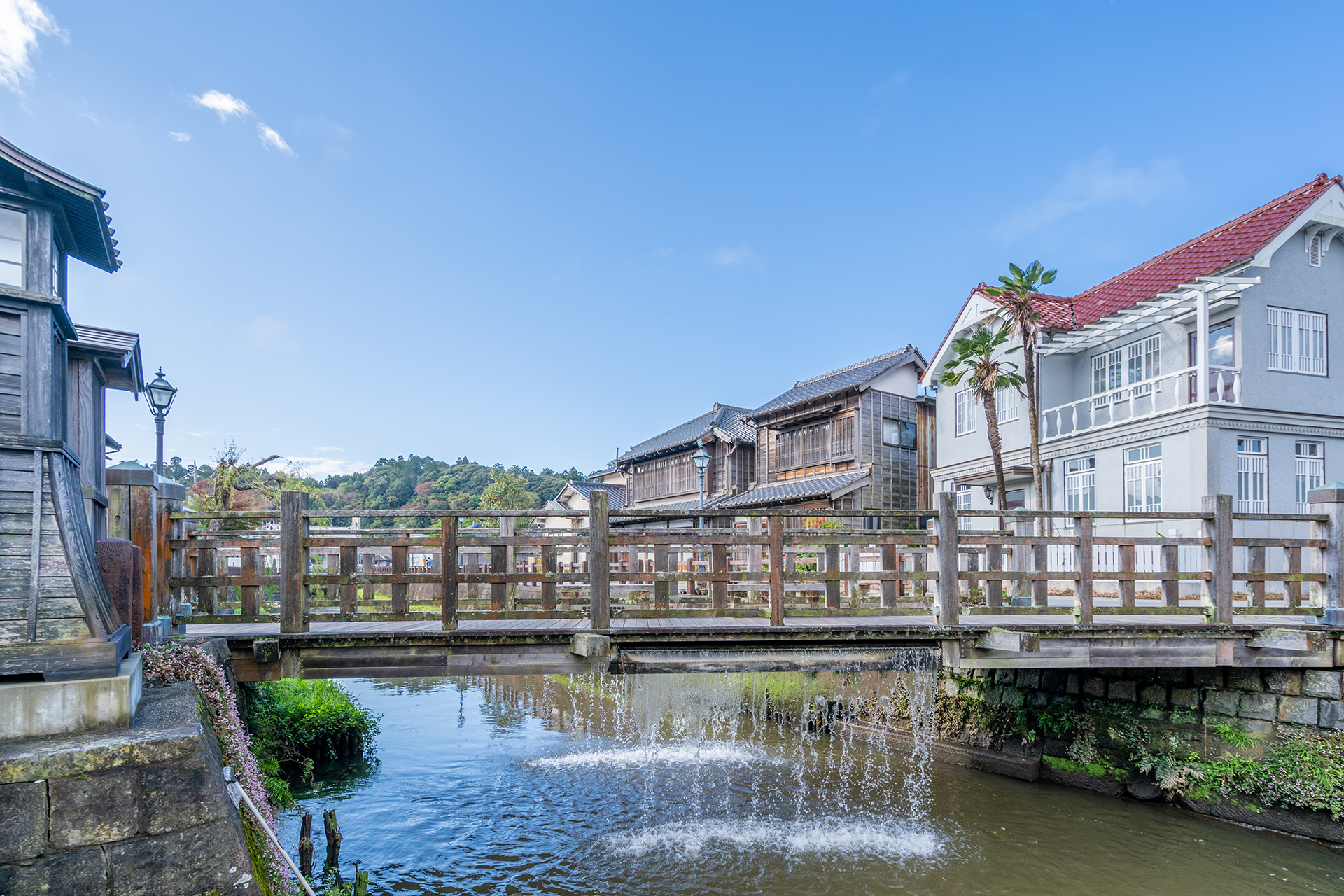 Sawara: Riverside Timeslip
Things to Do | Visit Chiba | Latest update:2023/06/12
Located just 30 minutes from Narita International Airport, Sawara is a quaint town which has retained 300 years of Edo spirit. The natural scenery and townscape are unique to this region and have been coexisting with the surrounding rivers for a long time. The charm of this area is that it allows you to get away from the hustle and bustle of the city and take a walk off the beaten path.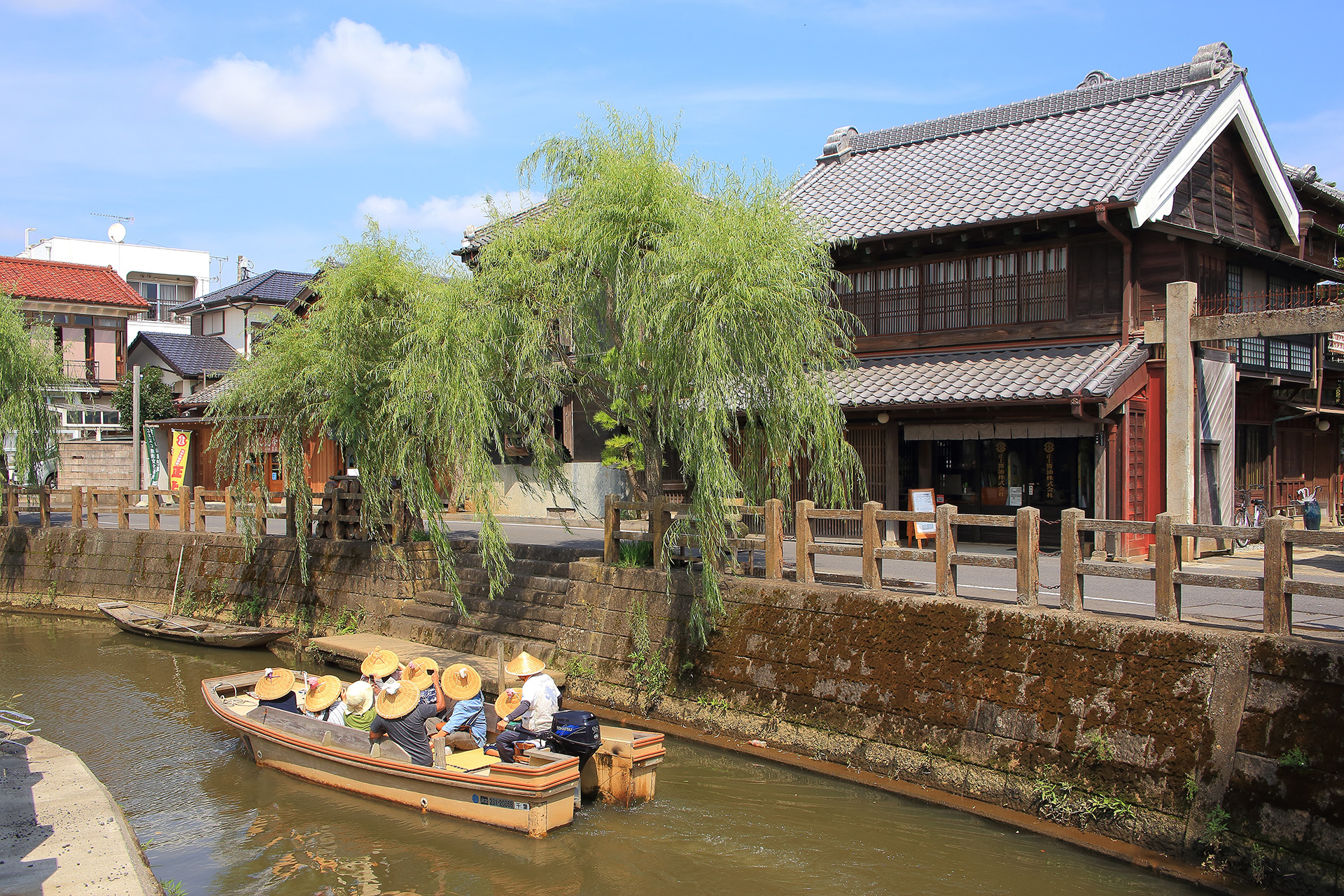 Sawara flourished as one of the major hubs for commerce along the network of waterways spanning the Tone River leading to Edo (the former name of Tokyo). Strolling along the streets of Sawara feels like you have slipped back in time, surrounded by landscapes that reflect the change in eras from the Edo, Showa and Taisho periods. A majority of the businesses in Sawara's important building district have been passed down for generations and serve as restaurants and cafes exuding the charm of the Edo period. Because of these distinctive elements, this district has often been referred to as a "living townscape."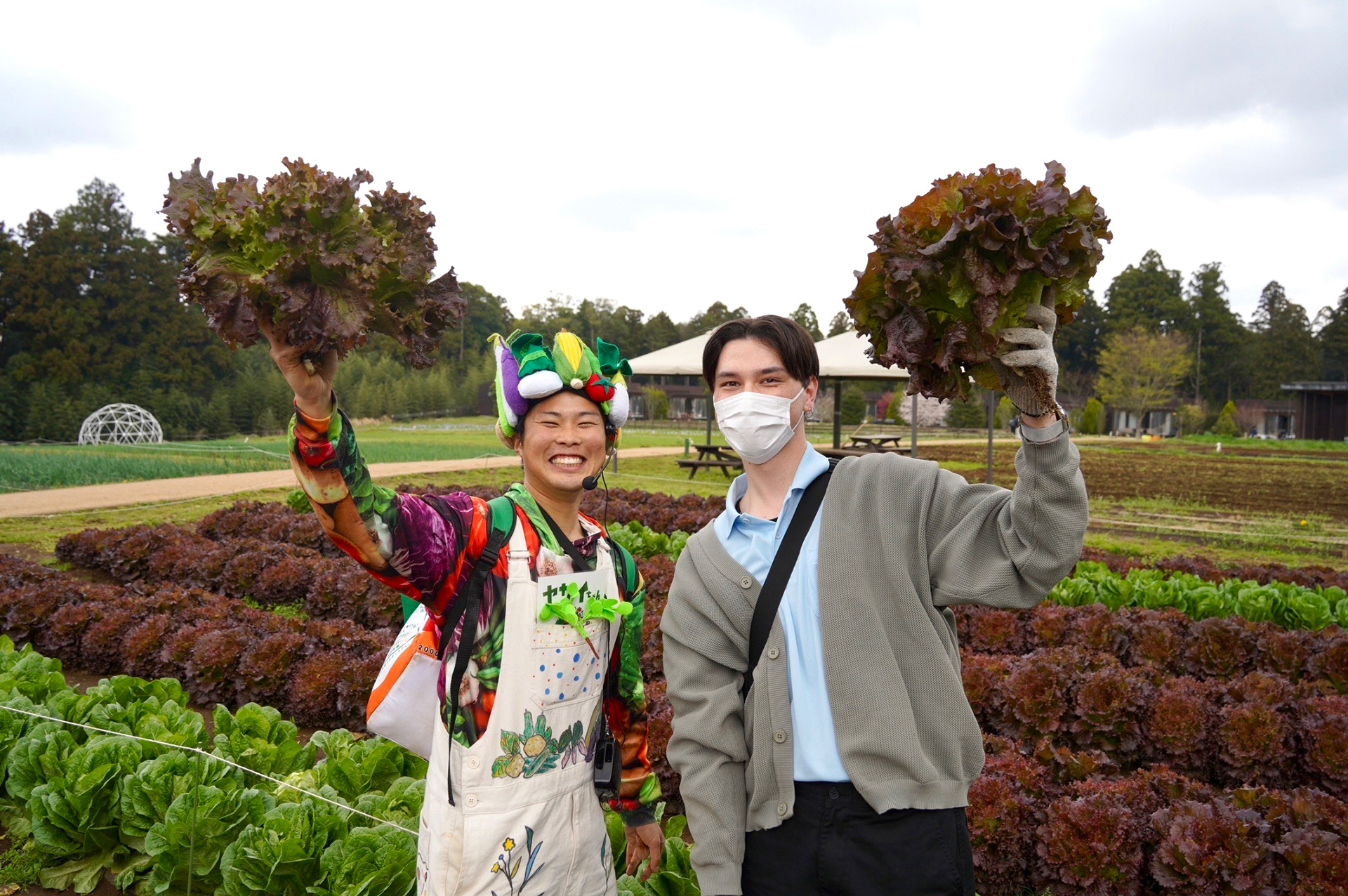 Vegetable picking with Yasai-chan at Katori's THE FARM
Nowadays, Sawara has merged with smaller towns to become Katori City. Katori City is blessed with a warm climate, fertile soil and an abundance of water, allowing it to be one of the leading agricultural producers in Chiba Prefecture. Famous for mushrooms, figs and most prominently sweet potatoes, there is a wide variety of fresh produce, rice and sake to be enjoyed at the Mizu-no-Sato Sawara Roadside Station. If you're feeling adventurous you can try out an agricultural experience such as harvesting vegetables or planting rice at one of Katori's various farms.
Inoh Tadataka Statue
Along the riverside, you'll find Inoh Tadataka's former residence. Inoh Tadataka was a 19th-century geographical surveyor and the first person to make a complete map of Japan. He spent the first half of his life devoted to his family's sake brewery business in Sawara before he began surveying Japan at age 55. Inoh is said to have traveled over 35,000 kilometres on foot across 16 years, which is equivalent to about 40 million steps or equivalent to walking around the earth twice! His map was highly accurate and considered a quintessential piece for the modernization of Japan from the end of the Edo period to the beginning of the Meiji period. Because of his accomplishments, he has become the pride of the citizens of Sawara.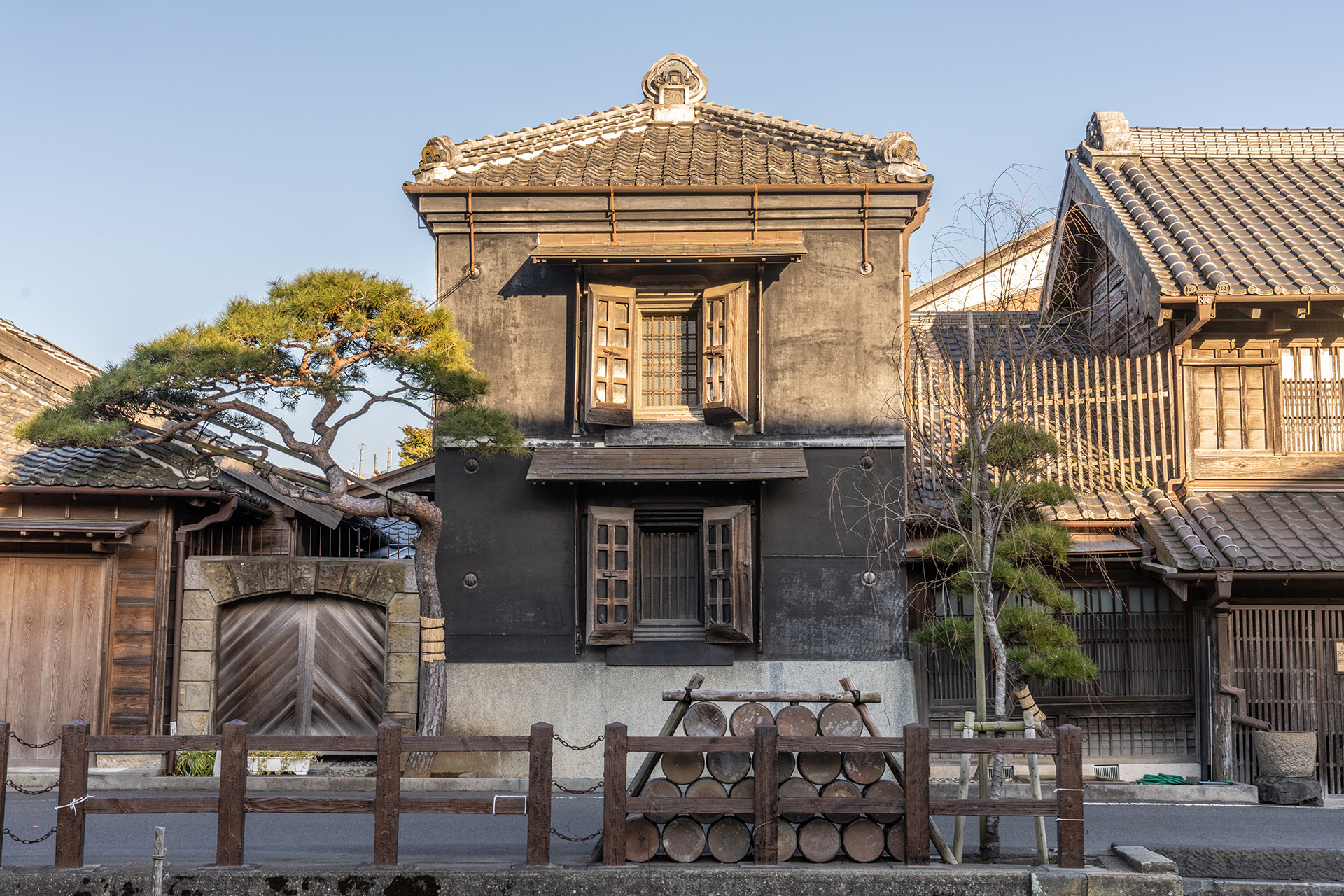 Whether it be an Edo-style kura (antique storehouse), a replica of a 200-year-old telescope, or a retro Fanta sign, each corner of Sawara has something unique to be discovered. The mix of different time periods and styles of architecture is visible throughout the town. Despite being a Western-style building, places like the former Mitsubishi Bank building with its copper roof, red bricks, and stunning cut-stone highlights seamlessly fit in with Sawara's townscape.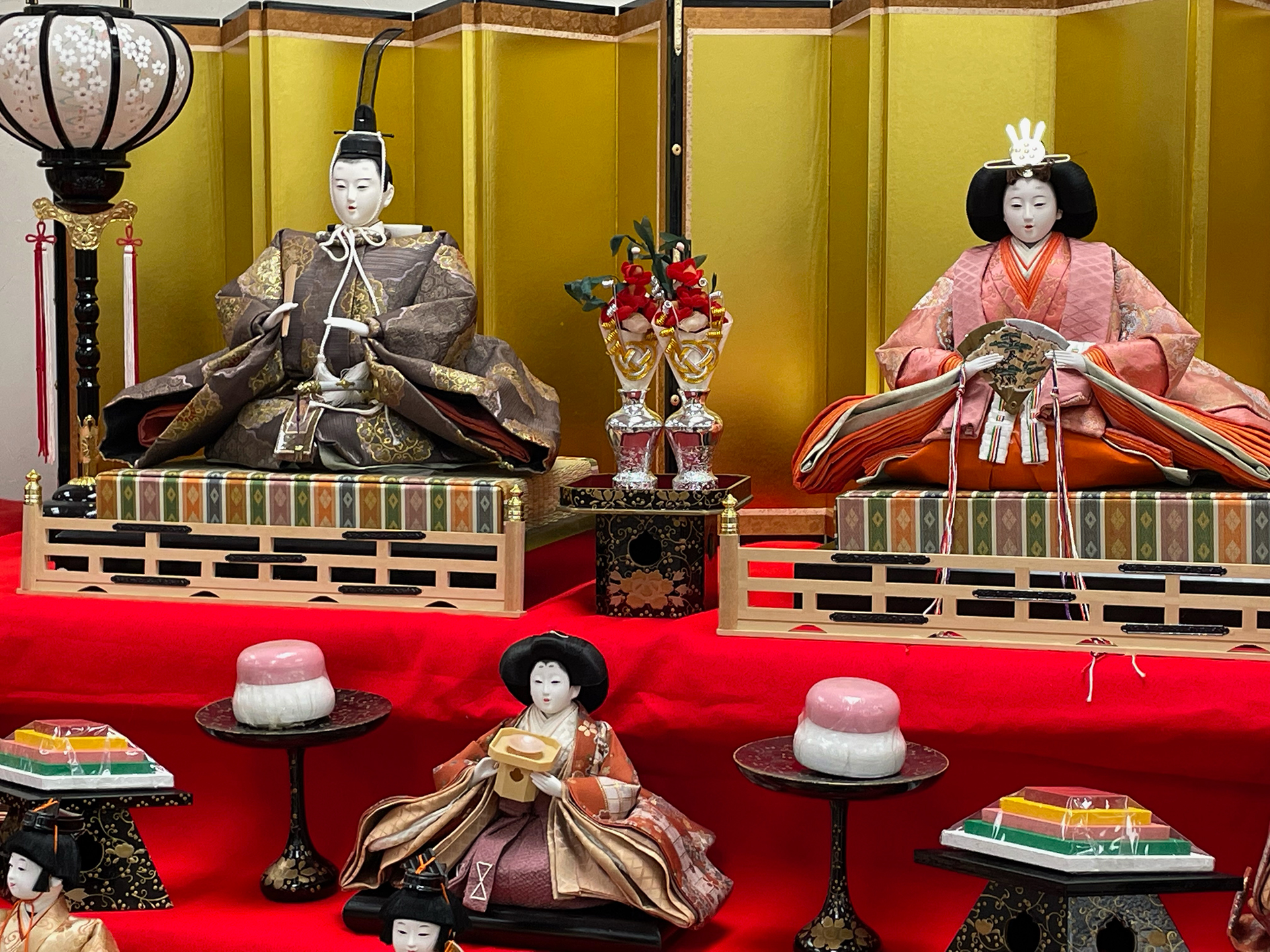 Hina Dolls on display in the Mitsubishi Building
The Machinami-Kouryukan works in unison with the Mitsubishi Building to showcase locally made artwork which showcases the beauty of Sawara through permanent and annual exhibitions such as Hina dolls during the Hinamatsuri (Girls' Day) events.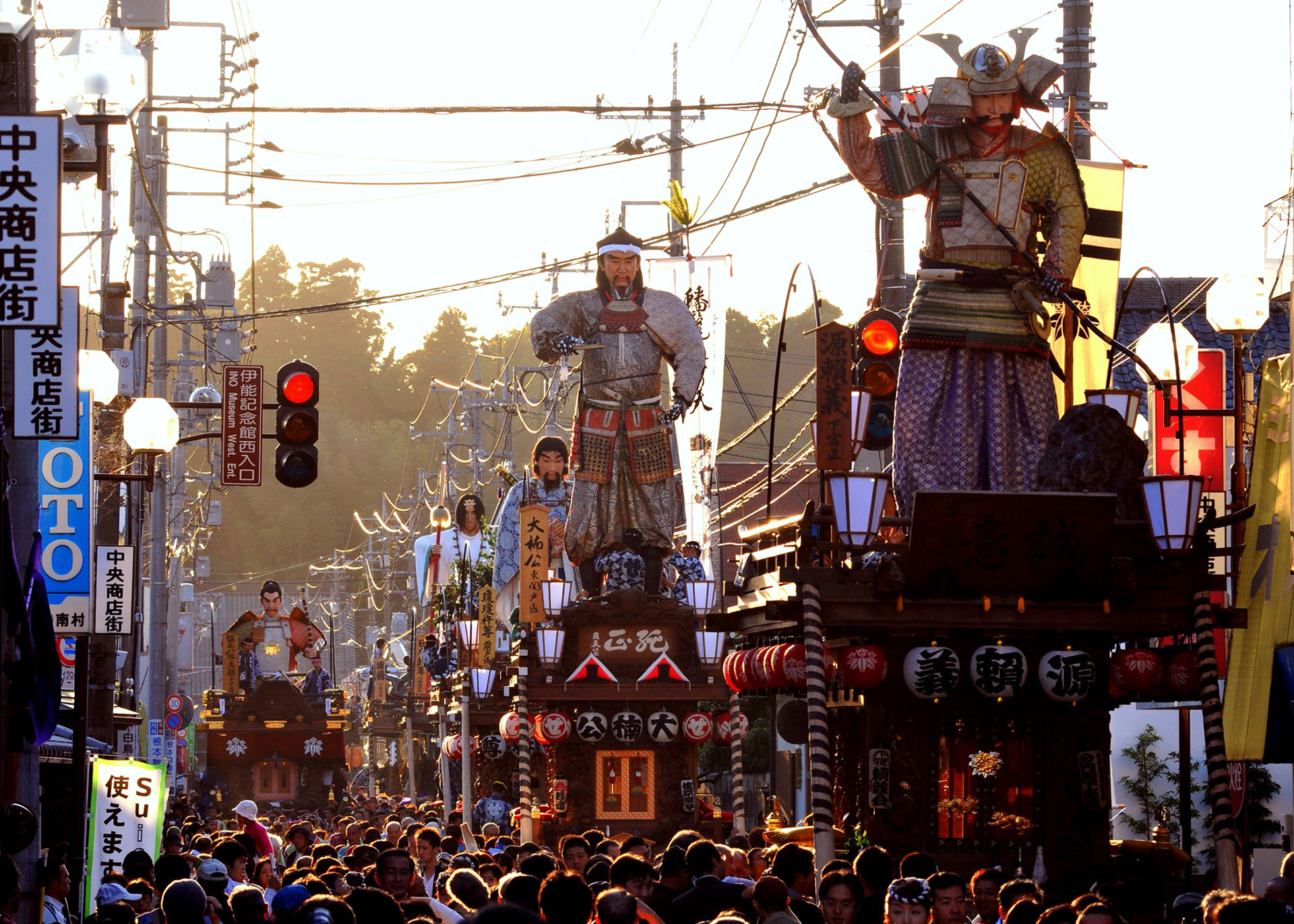 Sawara is also labelled as Edo-Masari, meaning superior to Edo. The locals describe Sawara as a place that lives for festivals, preparing for different ones year-round, most notably, The Sawara Grand Festival, which represents 300 years of Sawara's history. The Sawara Grand Festival is the pride and joy of the citizens and has even been designated as an Important Intangible Folk Cultural Property by UNESCO. The highlight of this festival is the nearly 5-metre-tall floats which carry 5-metre-tall dolls of famous figures in Japanese history and mythology.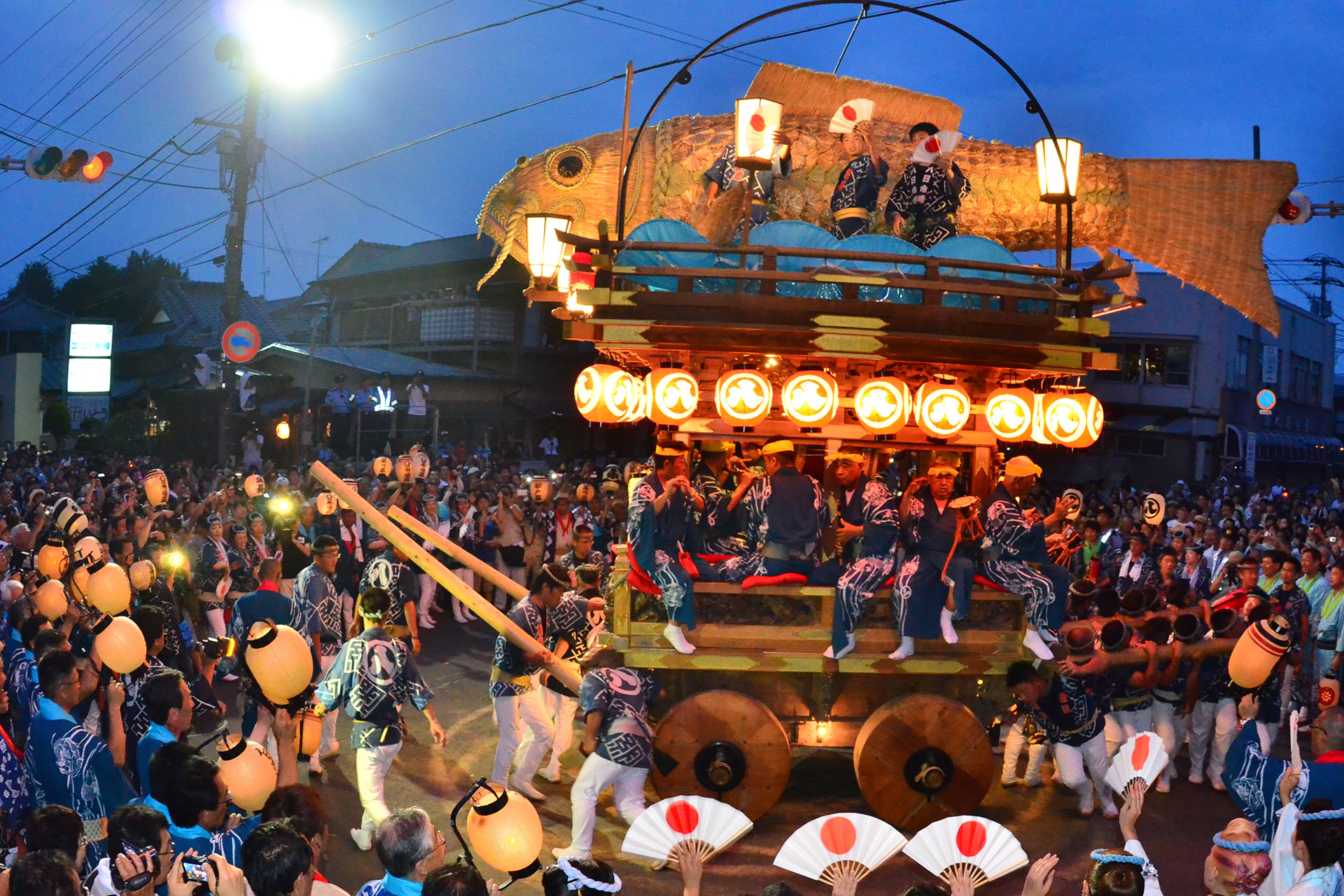 People of all ages take part in pulling these floats throughout the town. Pregnant mothers will even attend the festival so their unborn children can become accustomed to the sounds of Sawara-bayashi (one of the three greatest festival musical performances in all of Japan). At night the floats are decorated with lanterns and parade down the Ono River, creating a picturesque scene which reflects in the water. Held twice a year, in early July and October, Sawara's Grand Festival is an unforgettable experience.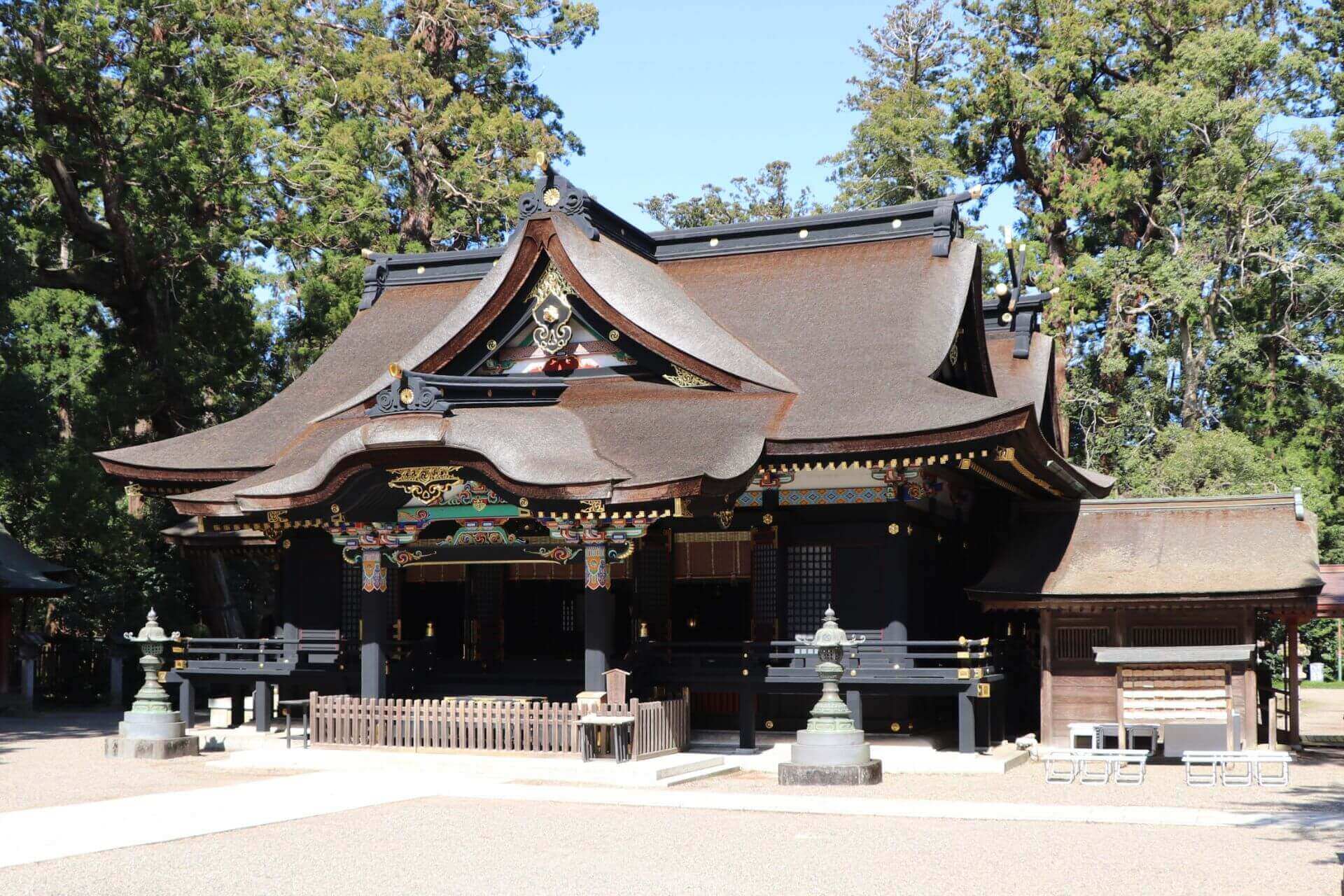 Katori Jingu Shrine
Katori Jingu Shrine is located a short distance from Sawara and is revered as one of Japan's most prestigious shrines. Katori Jingu has over 2,600 years of history and is a power spot that people from all across the country visit just to experience its immense aura.
Suigo Sawara Ayame Park
After Japan plummeted into the modern age Sawara began to lose its radiance however, Sawara has reinvented itself into a tourism town, becoming a place which is recognized for its seasonal attractions. You can enjoy flowers from every season from cherry blossoms at Katori Jingu Shine to over 1.5 million Irises at Suigo Sawara Ayame Park or 300 thousand Cosmos flowers during the Autumn season. There is no lack of things to see and do during your stay in Sawara.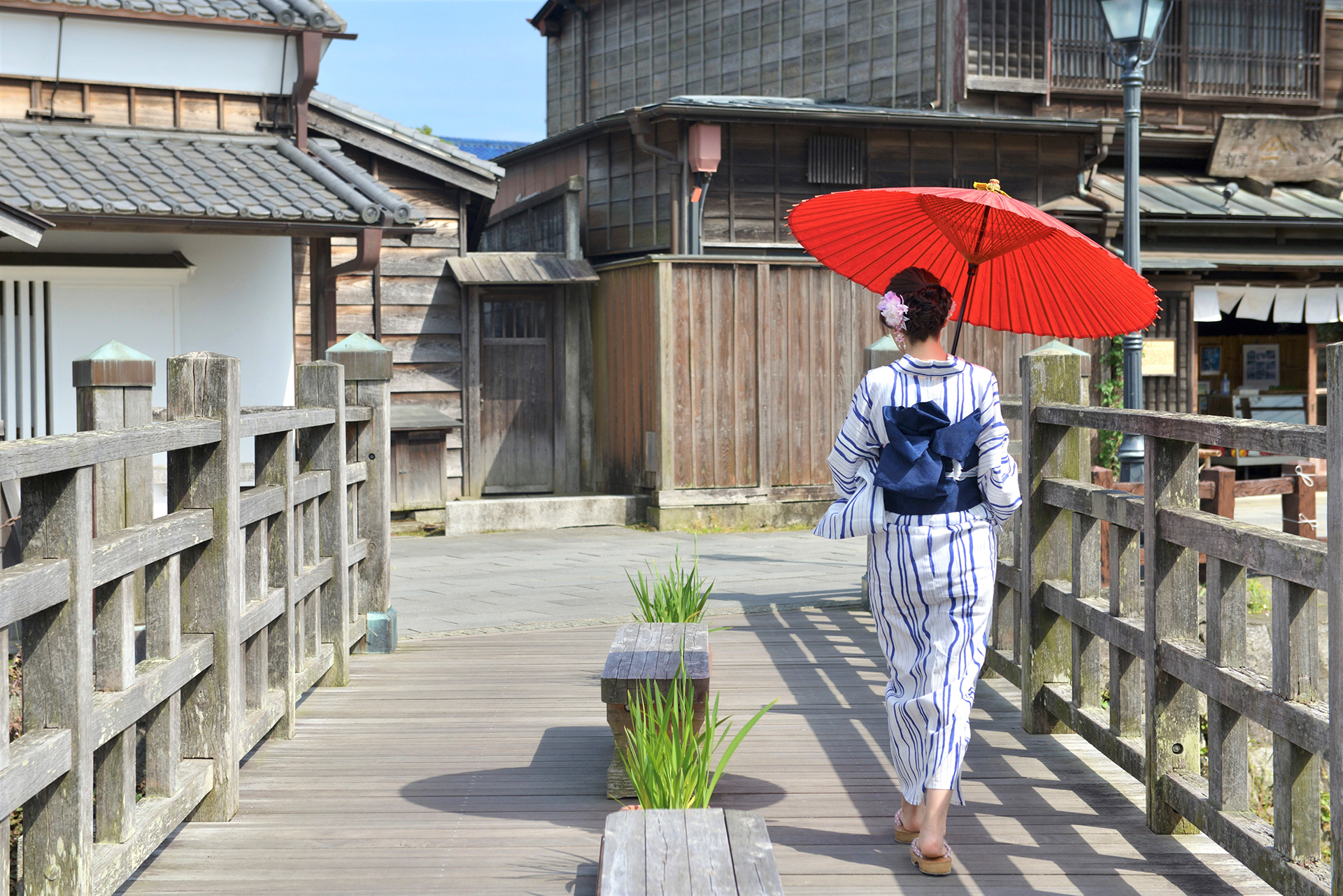 Finally, taking a tour of the town via Sappa-bune (flat-bottomed boat) along the Ono River or strolling the streets in a Kimono, are just a couple of ways you can take in the sights merchants of Sawara enjoyed during the Edo period.