NIPPONIA Sawara Merchant Town Hotel : Make Old Town Sawara your Home for a Trip
Things to Do | Visit Chiba | Latest update:2023/06/29
The Sawara area of Katori City on the northern edge of Chiba Prefecture was a key hub in Japan's domestic economy at the beginning of the Edo period, which is widely regarded as Japan's true renaissance. With the massive fishing port of Choshi to the east, and the extensive wetlands of the surrounding area providing ever-important rice and soy bean crops, Sawara was a gathering point for materials and goods to be shipped to the capital of Edo. The reason for this was Sawara's convenient location on the river network, as most of the shipment of goods was not over land by carriage, but by small boats going inland on the rivers. This ebb and flow of commerce to and from Edo quickly transformed Sawara into Ko-Edo or Mini Edo, which it is still known by today. Its importance continued through the Meiji period, right up until the industrial revolution made roads and rail the primary method of shipment.
Being such an important historical location in Japan's development, a section of the old town along the Ono River riverside is preserved to let Sawara's legacy live on. The wooden buildings are as they were, and many of the shops are still in operation after a dozen or more generations. The brewery and sesame seed oil shop here are two in particular that are still key, long-lasting parts of the local economy.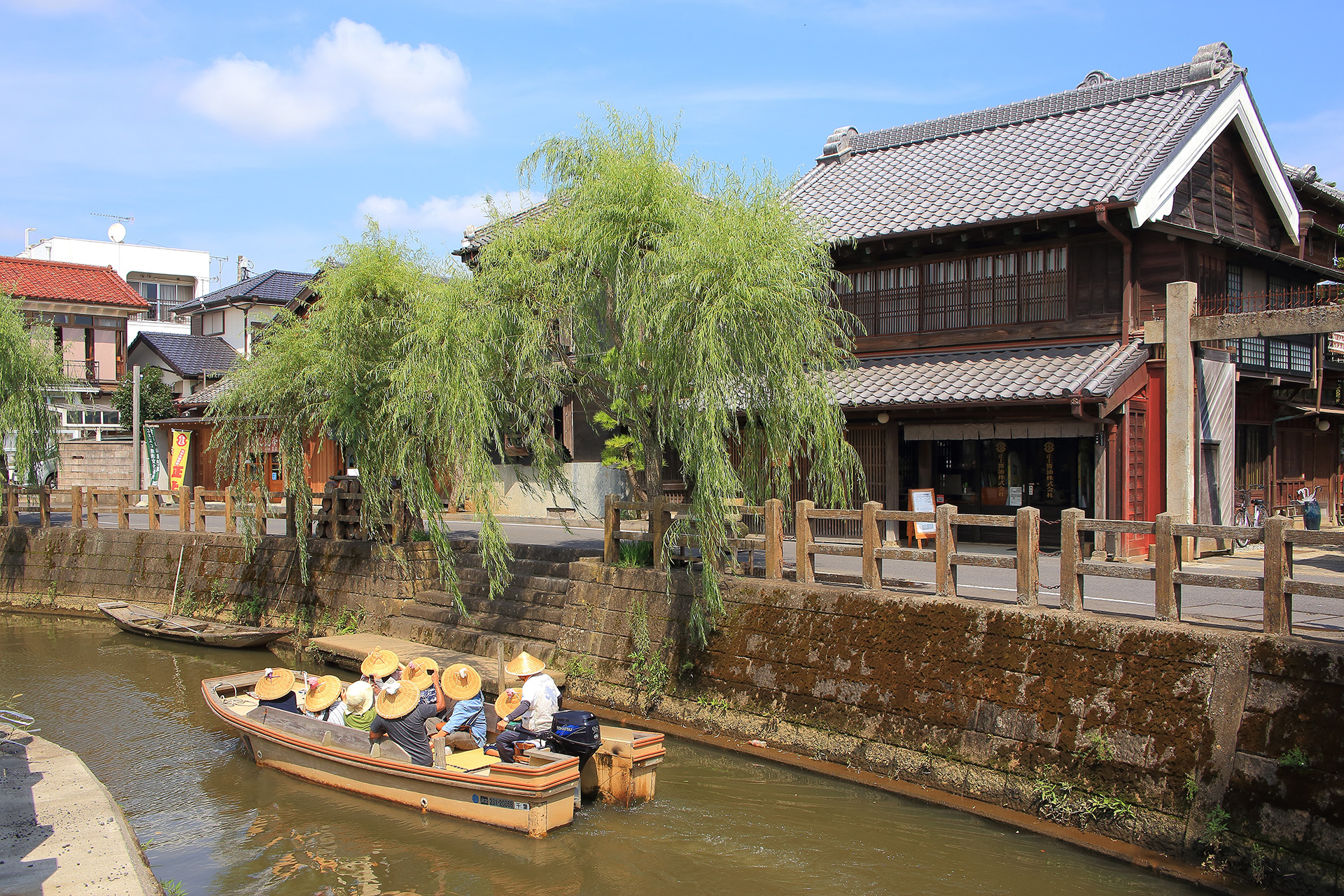 Inspired by the idea that people would want to come and be a part of this history, NIPPONIA Sawara Merchant Town Hotel was opened. The concept is that you don't stay in a "hotel" external of the town and visit as a tourist, but rather stay within the town itself to become a temporary resident. The main building KAGURA is where you check-in, and also the restaurant where food will be served, but the rooms themselves are scattered throughout the historical district, all set within the old wooden buildings. Granted, renovations were required to improve the structural integrity of the buildings, but their appearances were kept largely unchanged.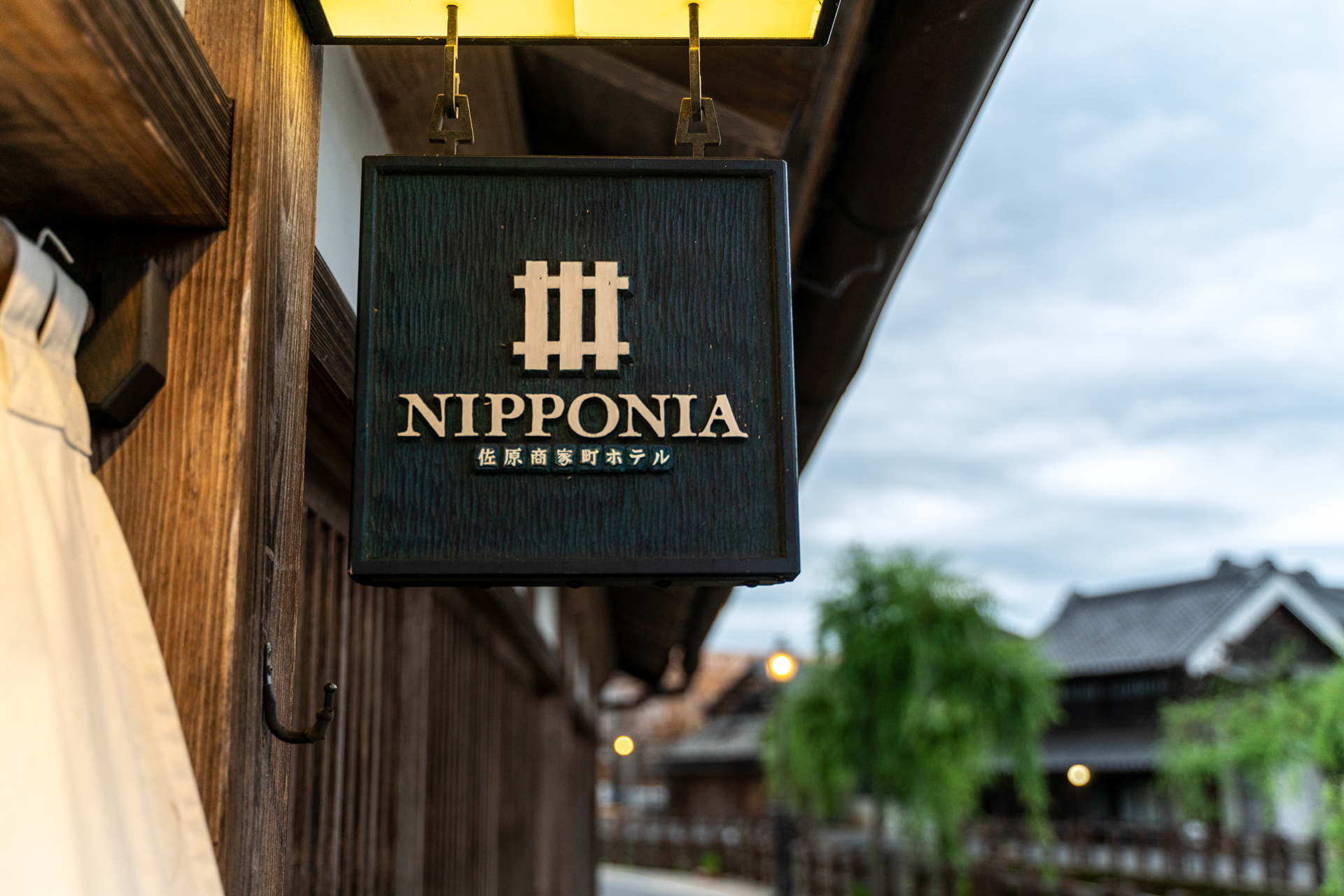 The rooms are of varying sizes and layouts, making a stay in any of them an experience unlike any other. One thing that connects all the rooms in theme however, is the wooden interior and minimalist design. Stepping through the entrance transports you back into the 19th century, and you'll find no televisions or clocks among the soothing, traditional air of the room. Something about using a smartphone outside of an emergency would feel oddly out of place here. As if channeling the spirit of those from days of antiquity, you'll feel an urge to spend your time here relaxing, or doing something calmly stimulating like reading, writing, or having deep conversation. Each room comes with a beautifully fitted bath to top off your relaxing evening with. Some of them are modern, while others are made purely from hinoki cypress, loved by many in Japan for its soothing, almost floral scent that evokes a mysterious sense of nostalgia.
Our lodgings in the "YATA" building
The phrase "getting away from it all" can mean different things, and it's certainly a big appeal of old Sawara. You won't be finding yourself on a deserted island sitting in the sand, but you'll find yourself in a different age, taking in sights, sounds, and flavors that have stood the test of time. Even the relatively new cafes and restaurants here were designed with a classic image in mind and blend in naturally beside the town's older buildings.
While the purpose of staying in Sawara is to experience a brief time slip, NIPPONIA Sawara Merchant Town Hotel doesn't make food scarce or limited in variety. It offers both breakfast and dinner for guests as part of your reservation, but is also open during the lunch hours. The inside of this building too is made to evoke a nostalgia for old Japan, while serving drinks and dishes that are both luxurious and creative.
Local ingredients and products are used as much as possible to give you the best of what Sawara can provide. For example, the local "Baba Brewery" makes the mirin cooking sherry that the hotel uses in its signature original cocktail. Our meals we were treated to had French inspiration, and gave a luxurious yet minimalist impression; similar to the rooms themselves. Subtle flavors accenting high quality fish and meats, arranged in artistic ways came one by one in a course meal, satisfying but certainly not over-filling.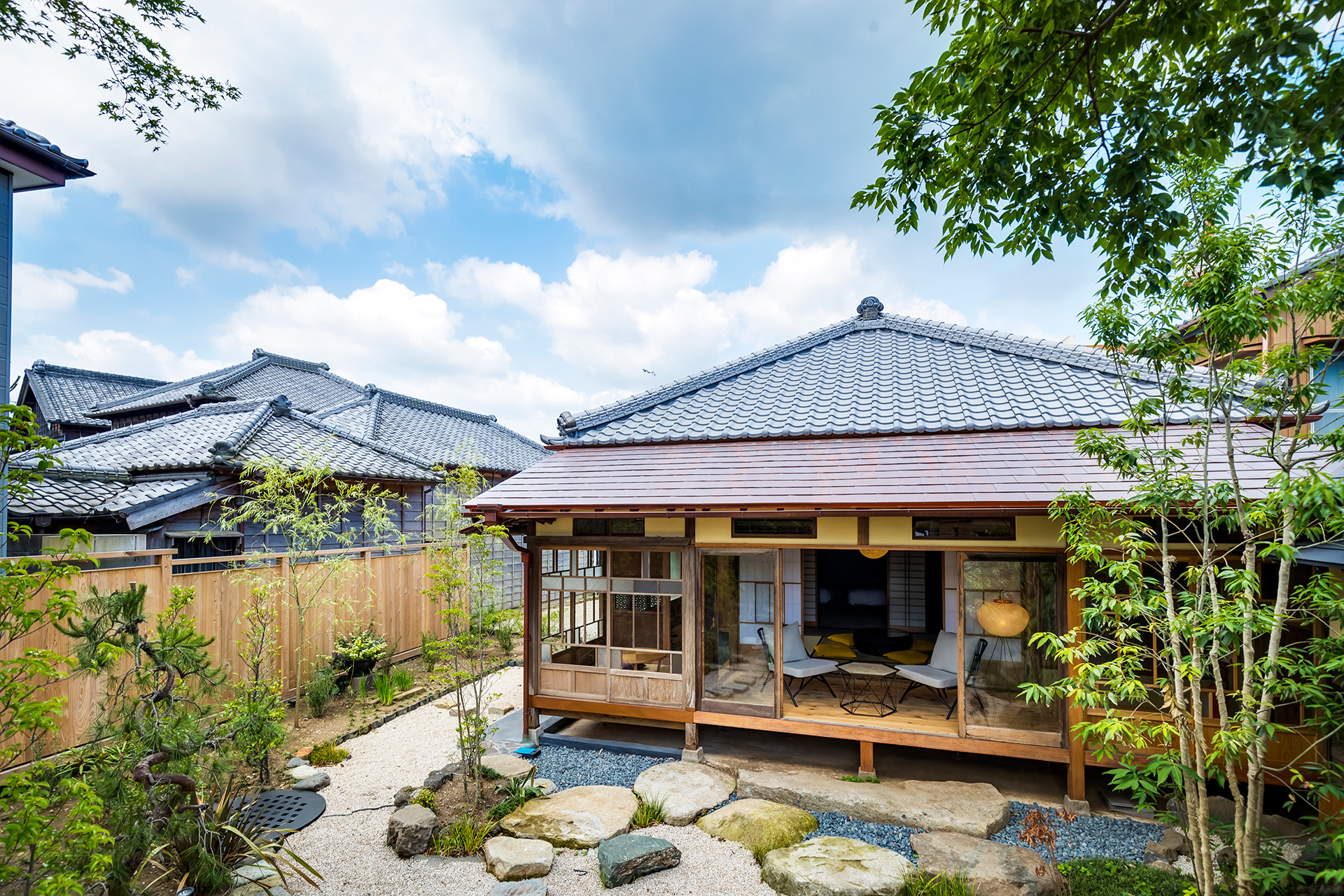 The "AOI" building