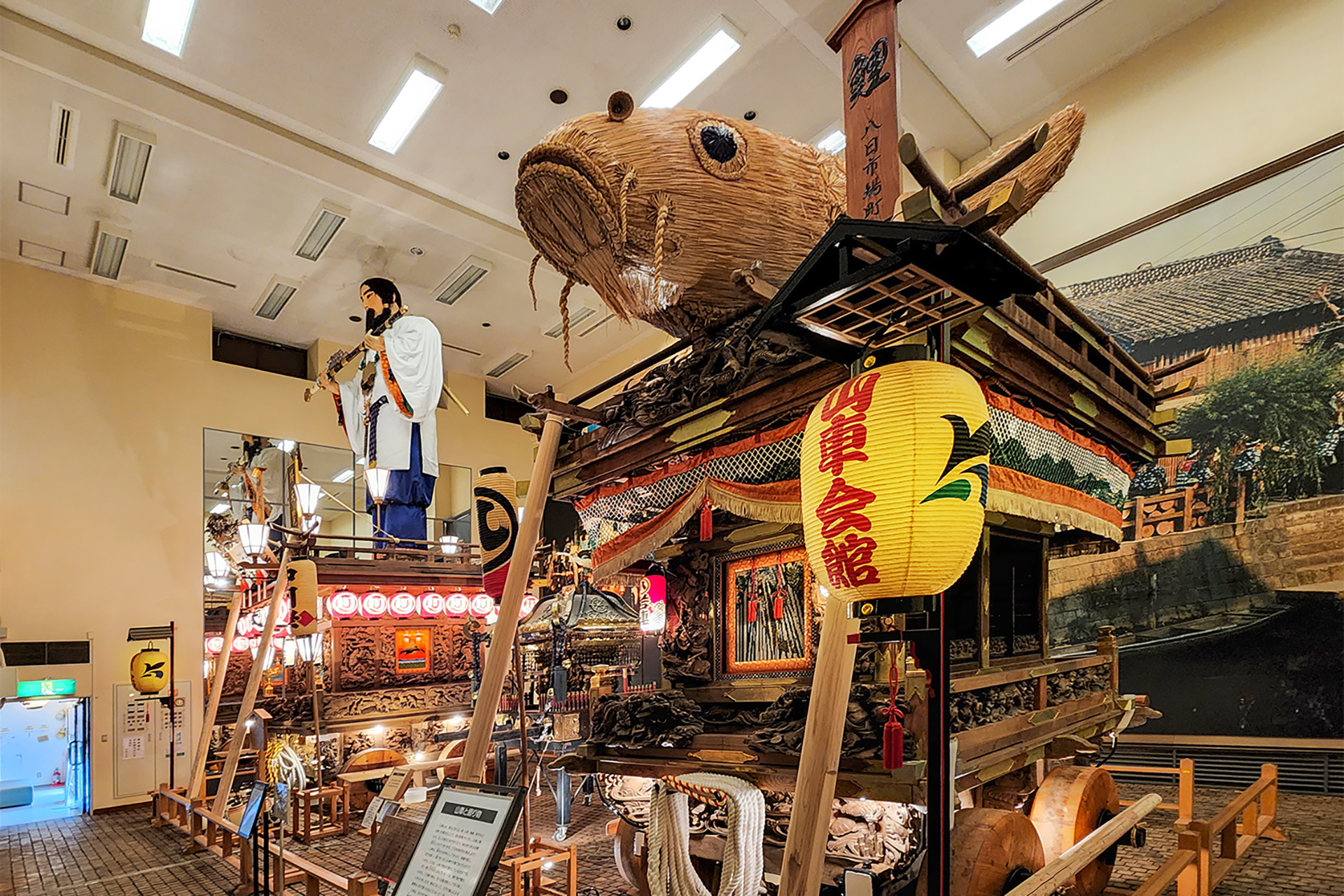 Suigo Sawara Float Museum
Things to Do | Visit Chiba | Latest update:2023/06/09
Sawara is a town that lives for festivals, having extravagant ones year-round. Most notably the Sawara Grand Festival has over 300 years of history and is one of the 3 greatest float festivals in the Kanto region of Japan. Held twice a year, in early July and October, Sawara's Grand Festival is an unforgettable experience. The highlight of this festival is the nearly 5-metre-tall floats, carrying dolls of similar heights which depict famous figures in Japanese history and mythology.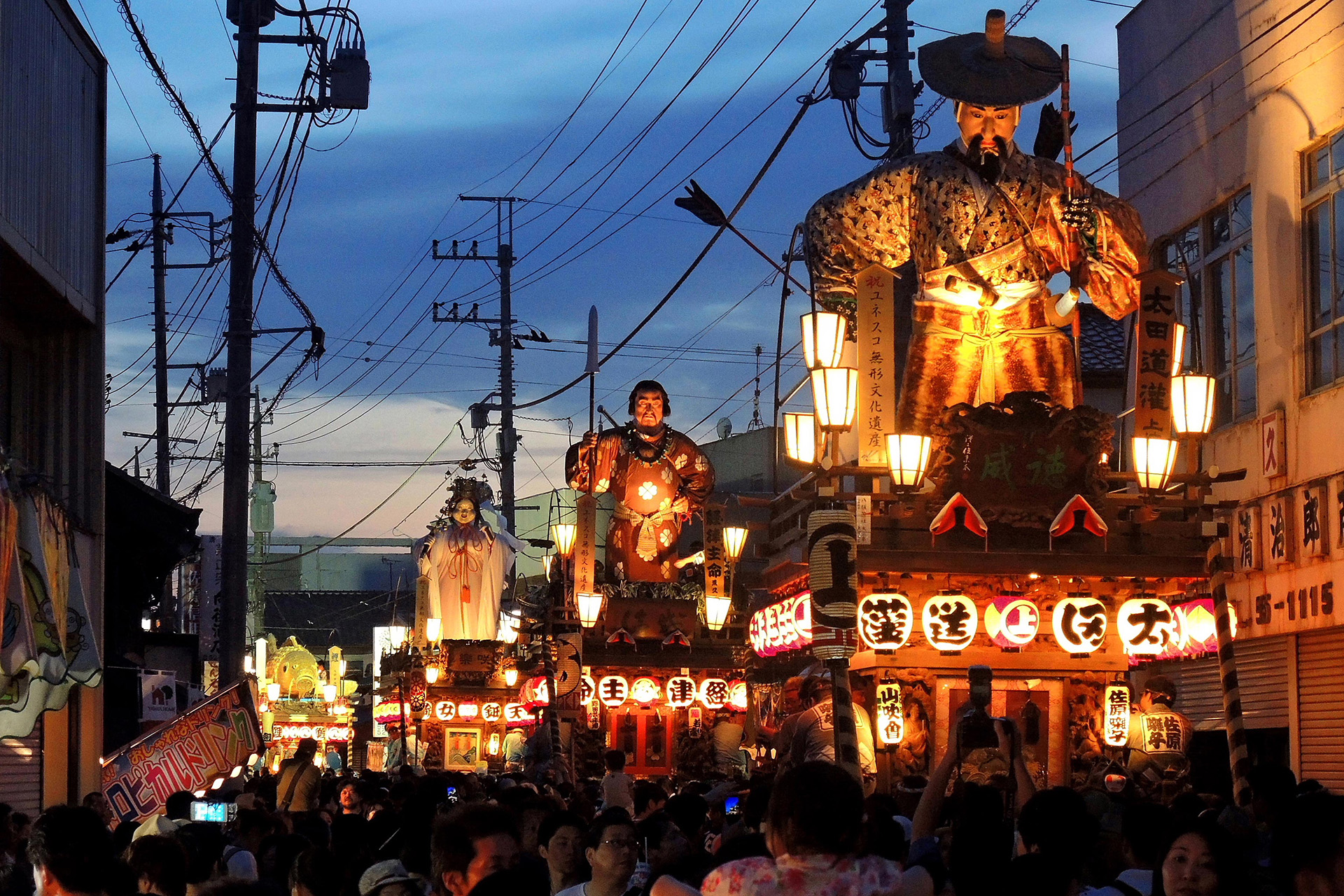 Sawara Grand Festival - Summer (July)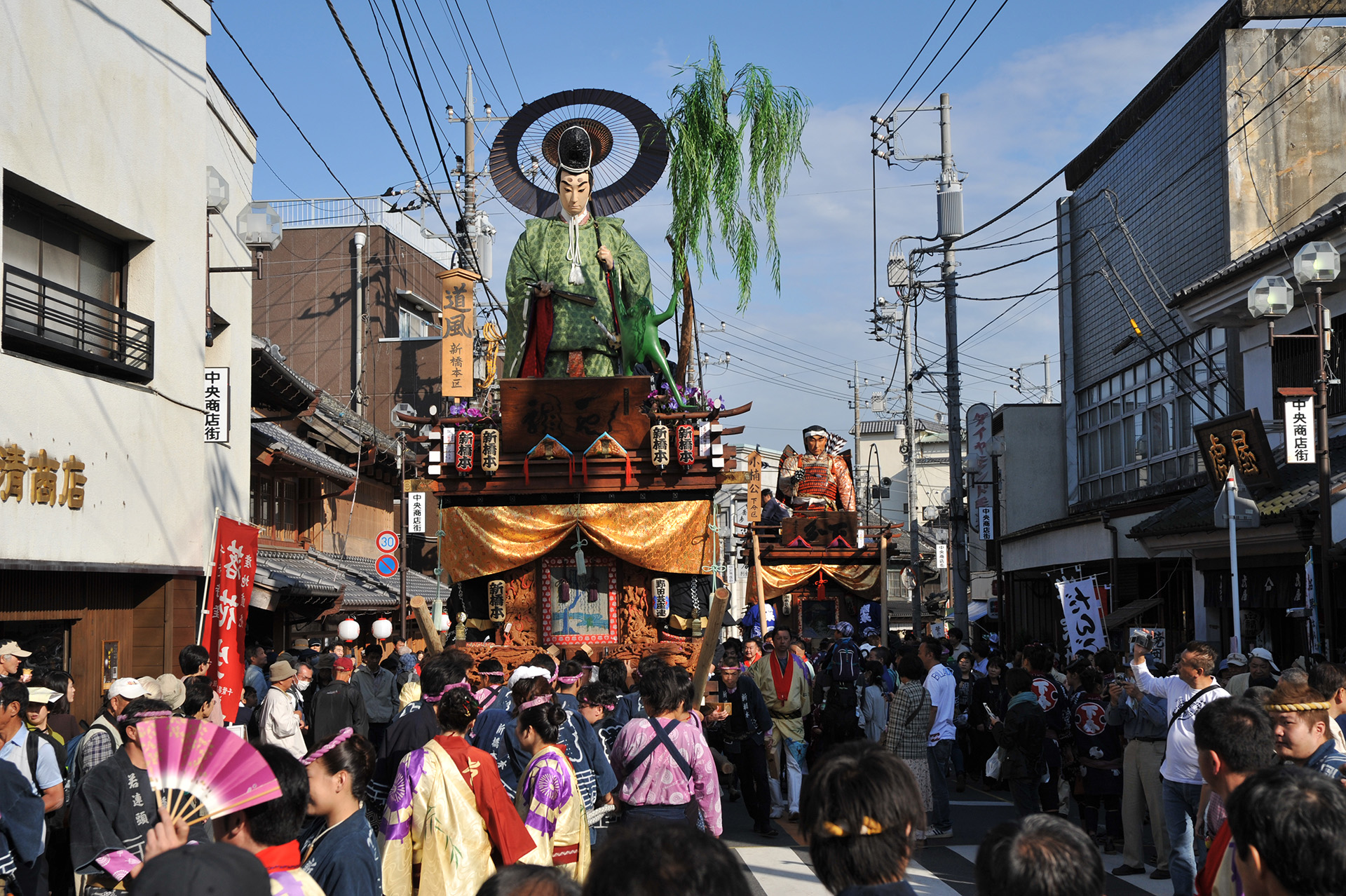 Sawara Grand Festival - Fall (October)
Because of this festival culture, Sawara has often been labelled as Edo-Masari, meaning superior to Edo (modern-day Tokyo). At the Suigo Sawara Float Museum, you can catch a glimpse of this incredible festival which has been designated an Important Intangible Folk Cultural Property by UNESCO.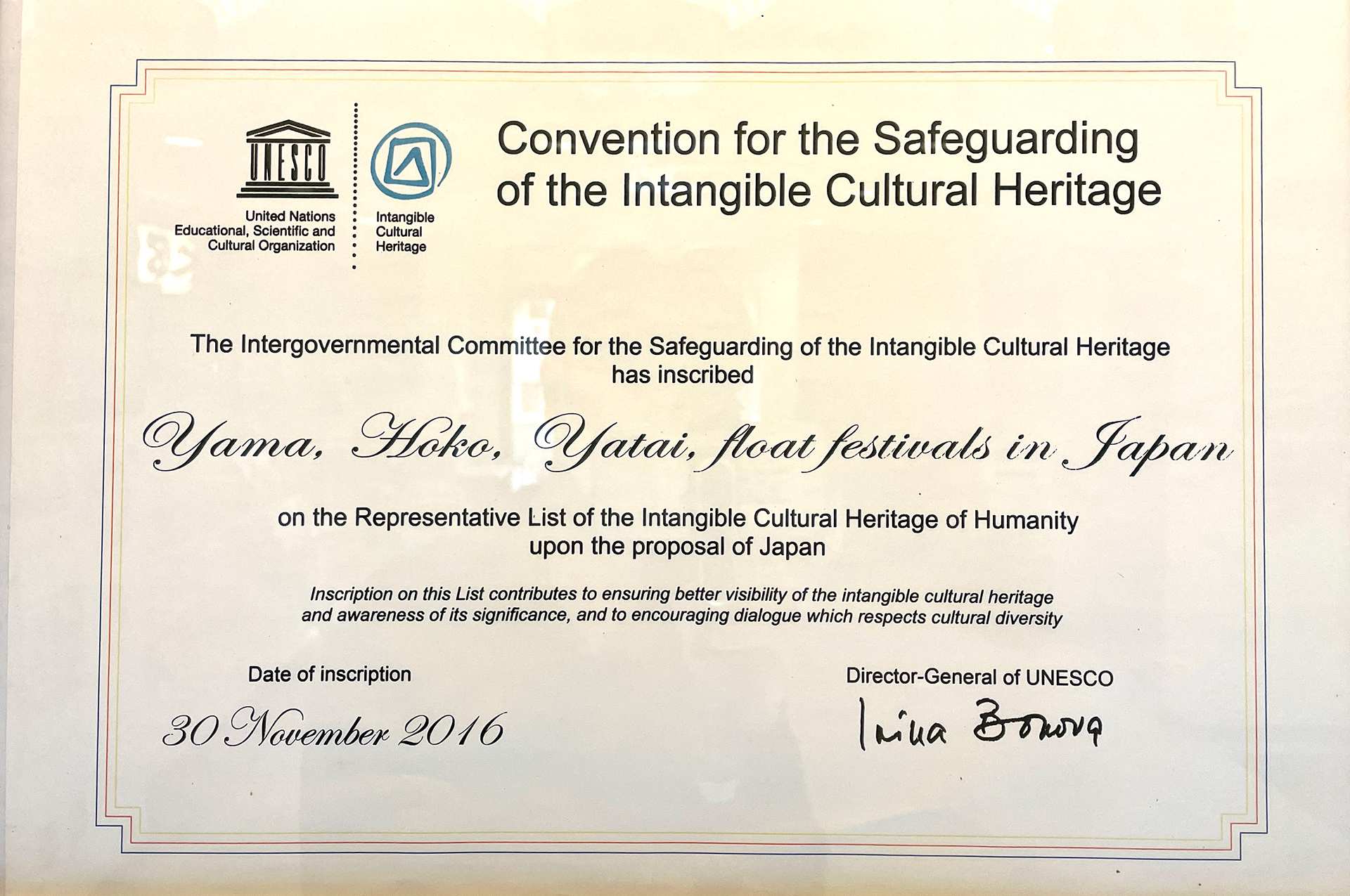 cert
The Suigo Sawara Float Museum is separated into three floors and showcases the beauty of the Sawara Grand Festival. The first floor is a dedicated theatre room and float room, the second floor is an observatory and exhibition room and the third floor is another special exhibition room. Each floor offers a unique experience and gives insight into the dense history that surrounds Sawara's Grand Festival.
As soon as you enter the theatre room you are teleported to the world that is the Sawara Grand Festival. During this short film, you can learn about Sawara's long history as a merchant town, hear the sounds of Sawara-bayashi  (one of the three greatest festival musical performances in all of Japan) and the beauty of the festival (the film also has a rough English version that you can request to be played.)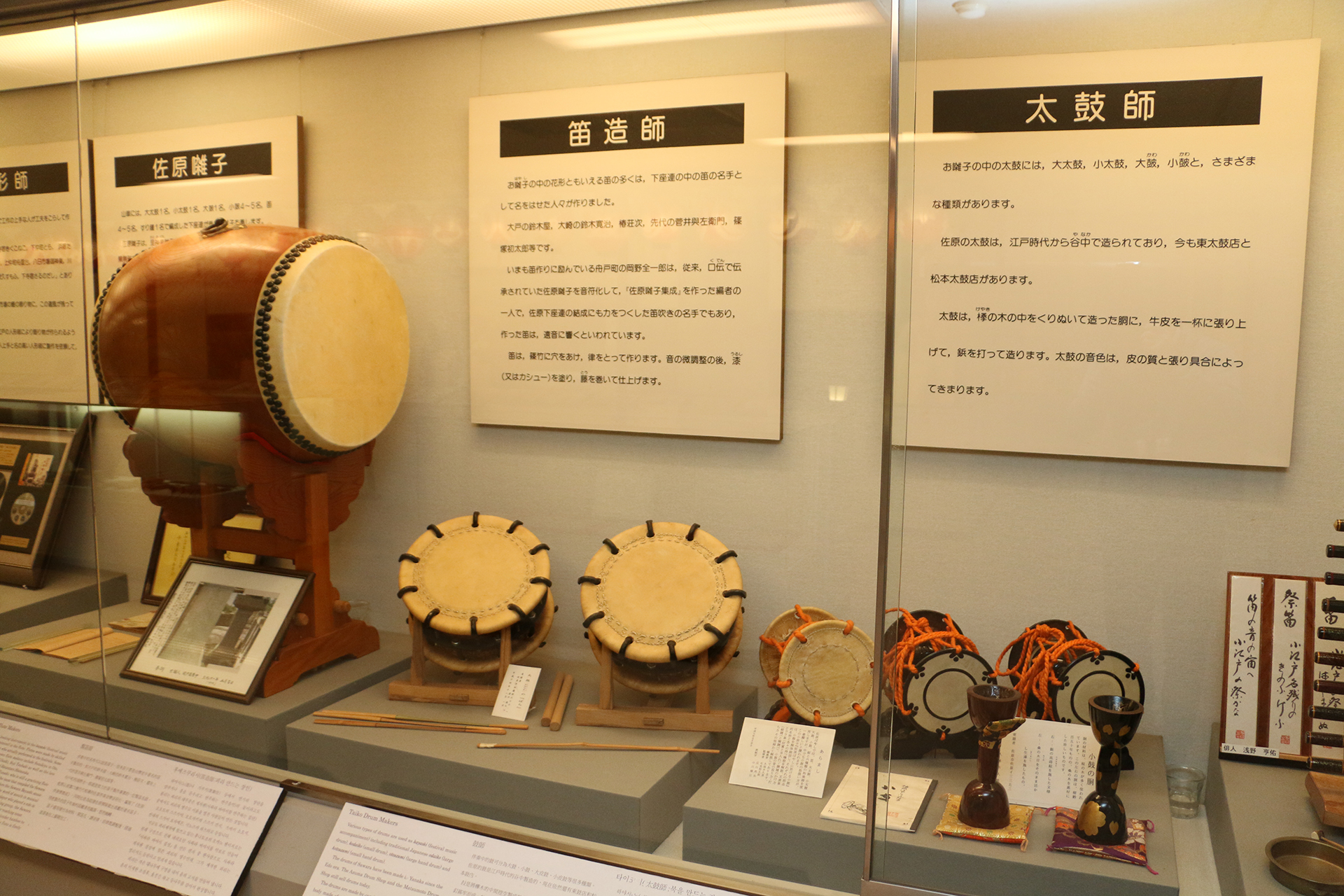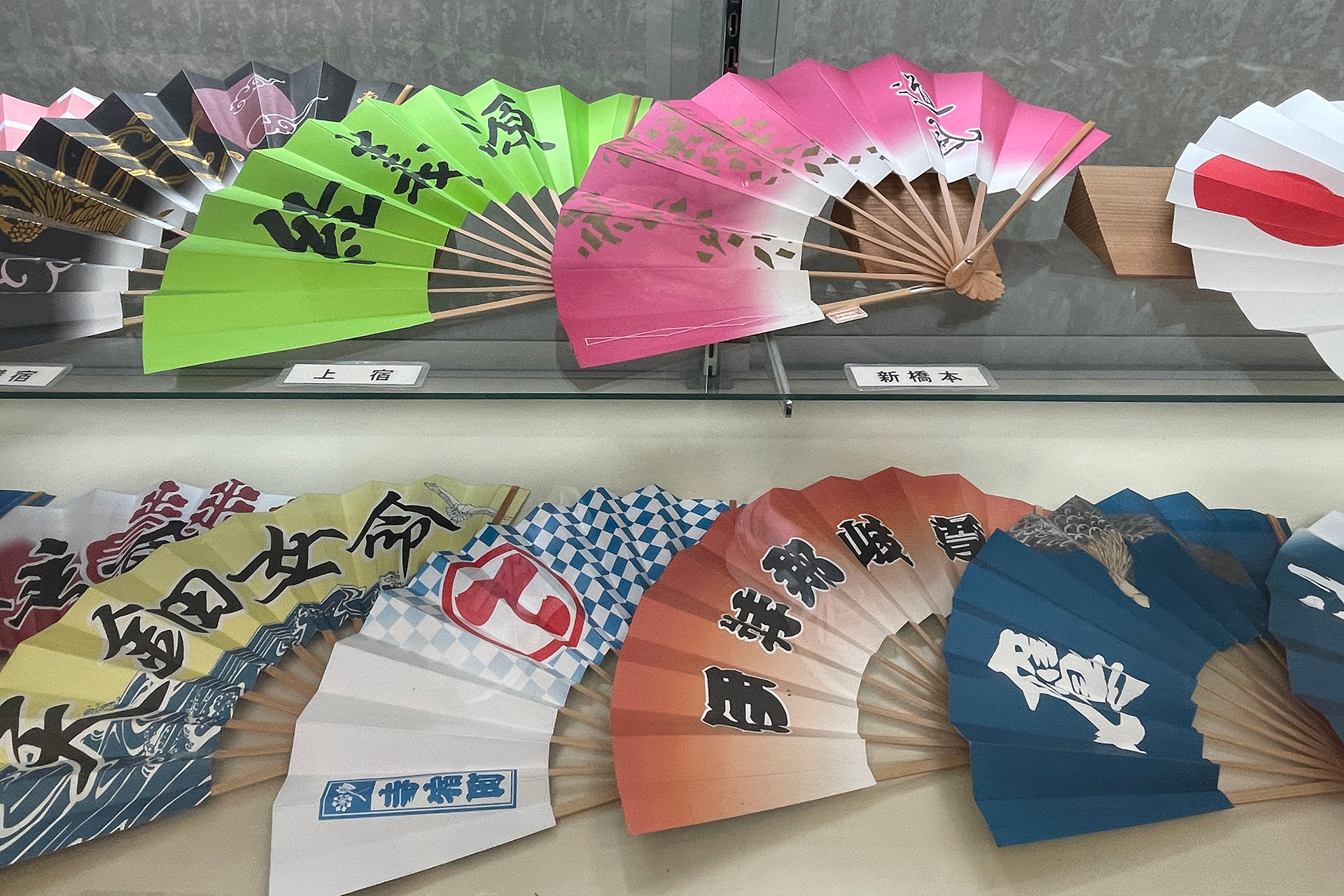 After experiencing the Sawara Grand Festival in the theatre room, make your way to the float room and prepare to be amazed by two floats which are actually used during the festival. At first, you will be in shock at the sheer size of these floats, which reach heights of almost 10 metres with the dolls on top. After the initial shock, get up close and marvel at the intricate detailing on these floats. In particular, the wood carvings are sure to leave you captivated. The two floats inside the museum are rotated annually after each summer and autumn festival so you can enjoy a new float and experience with each visit.
The second floor boasts an observatory where you can view the dolls and admire their features from eye level. On this level, there is also an exhibition zone showcasing the different instruments like flutes and taiko drums used to perform Sawara-bayashi, as well as wood carvings created by some of the greatest craftsmen in Japan whose work is now impossible to replicate by hand.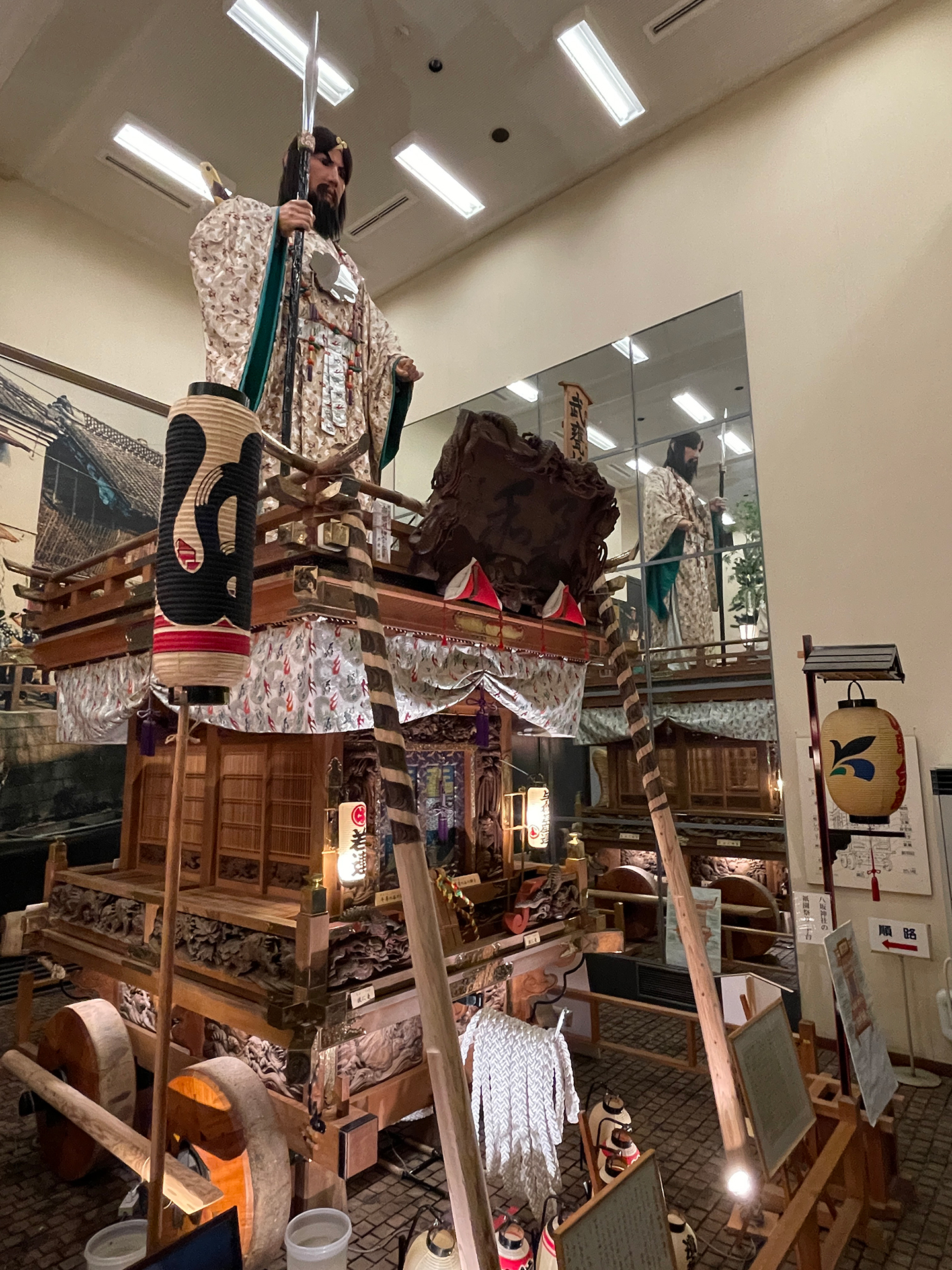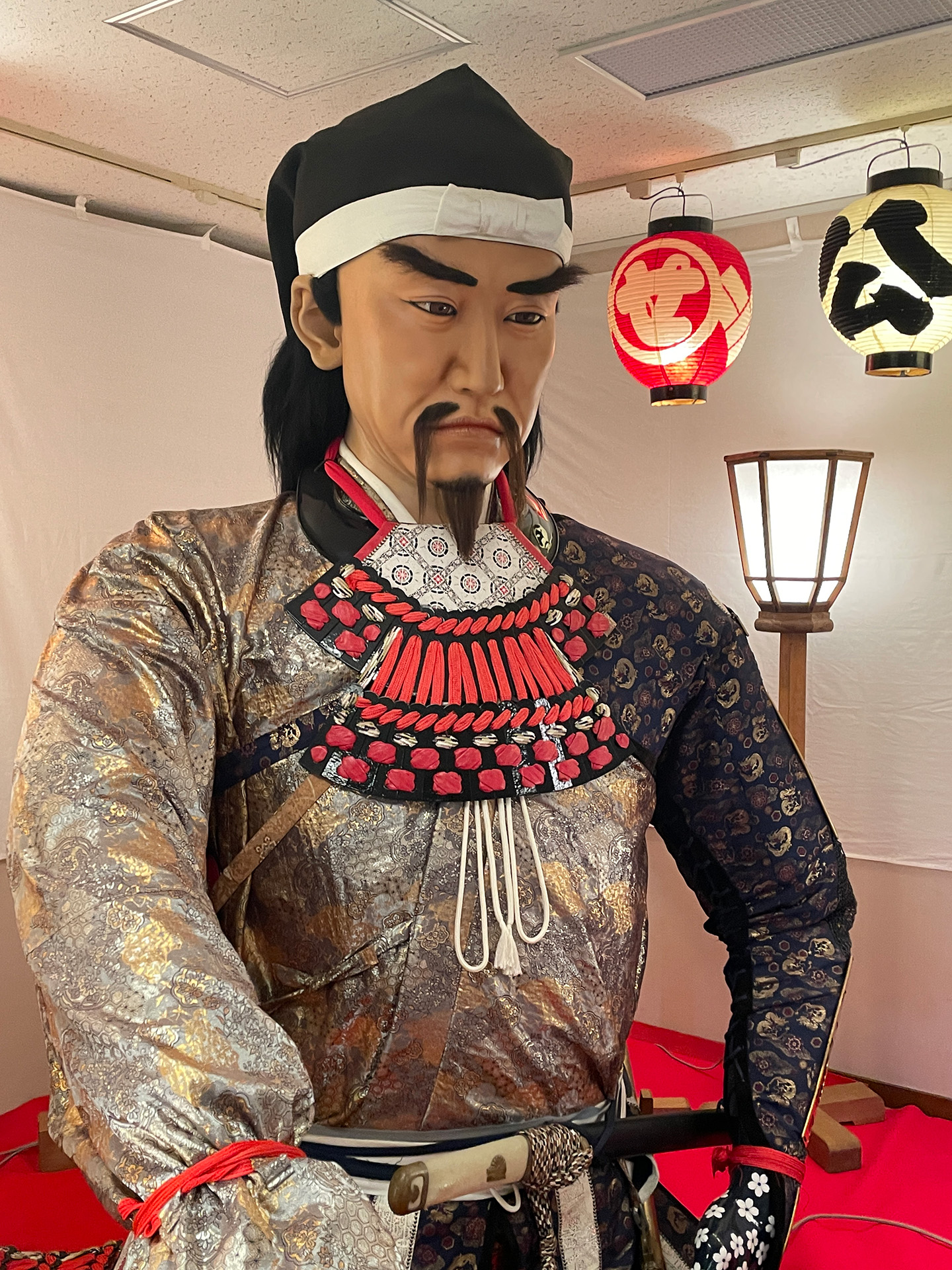 The third-floor special exhibition room is where you can learn more about the nearly 5-metre dolls which sit on top of these floats. A majority of these dolls have been carved by renowned craftsmen from the Meiji (1868-1912), Taisho (1912-1926), and Showa (1926-1989) periods and are invaluable cultural properties. In recent years newer dolls which have realistic features have been crafted to replace dolls that are deemed too old or too precious to continue being used in the festival. You can see the remnants of the oldest and largest doll that was ever used during the festival as well as one which is currently used during the festival every year.
Outside of the Suigo Sawara Float Museum, Sawara has a lot to offer as it was once a flourishing merchant town that thrived on trade via a series of intricate waterways that connected to the Tone River during the Edo period. Known as Little Edo because of its unique townscape, Sawara has a wealth of history all just an hour and a half away from Tokyo! So how about travelling back in time to Sawara during your trip to Japan?
Learn more here: Sawara: Riverside Timeslip | Visit Chiba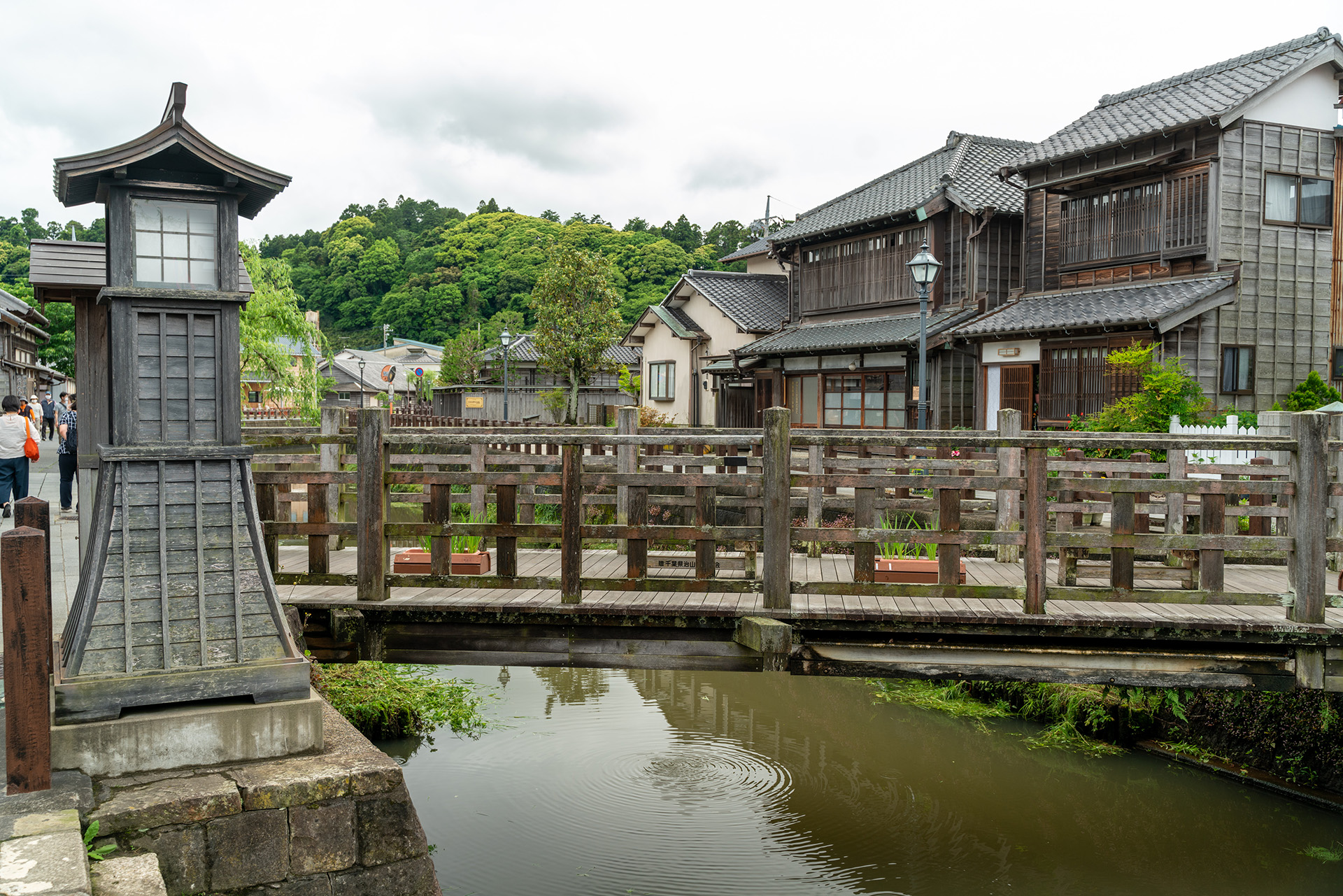 Sawara Machinami Townscape