Kanaya – The Gateway to Mt. Nokogiri
Things to Do | Visit Chiba | Latest update:2023/11/20
What to do around Kanaya, the port district at the base of Mt. Nokogiri
The Kanaya District of Futtsu City is known for being the gateway to one of Chiba's most beloved sightseeing spots, Mt. Nokogiri. Visitors can access Mt. Nokogiri via Hamakanaya Station on the JR Uchibo Line, or the Tokyo Bay Ferry Terminal at Hamakanaya Port. There's plenty for visitors to do around the port before or after they summit Mt. Nokogiri, and we visited three of our favorite spots there to help you plan your next trip to the area.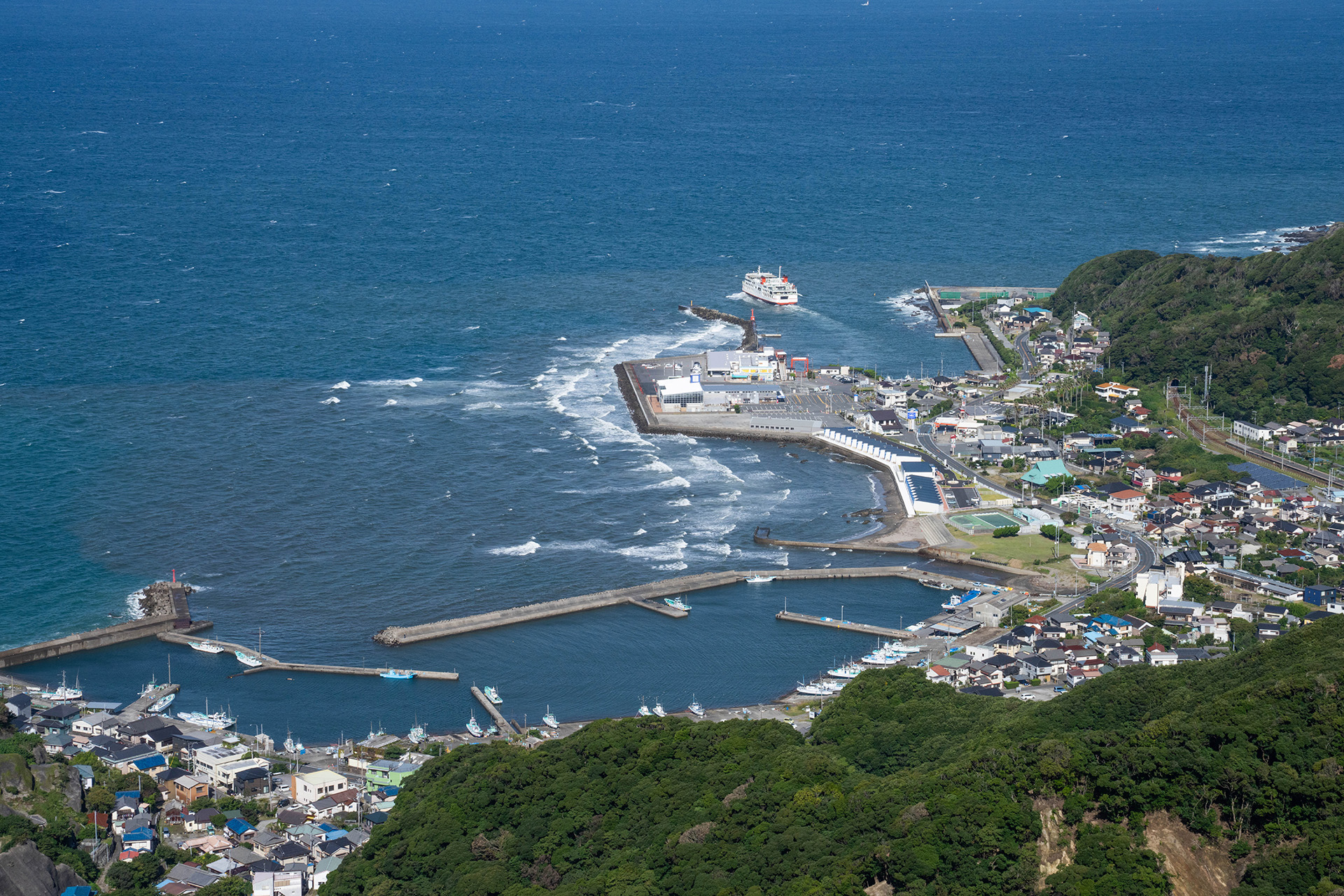 Nokogiriyama Museum of Art
Nokogiriyama (Mt. Nokogiri) is perhaps Chiba Prefecture's best-known natural feature, but it also plays a significant role in the history of the Tokyo area. Mt. Nokogiri originally earned its name, which means "saw mountain" in Japanese, due to its profile which resembles a Japanese saw. The mountain was used as a stone quarry during the Edo period, which accentuated its already rugged shape by leaving behind dramatic vertical cliff faces that still remain today. The stone cut from Mt. Nokogiri was used widely in Japan for centuries. Visitors to the Nokogiriyama Museum of Art can enjoy exhibits that tell the story of the ingenious methods used to cut the stone from the mountain, which are on display in a preserved Meiji era storehouse. Meanwhile, the museum's main hall features various art exhibits on a temporary basis.
Cafe Edomons
This cafe resides in a 230-year-old house that was relocated from the historic Japanese village of Shirakawa-go. The building was nearly destroyed after a powerful typhoon ripped through southern Chiba in 2019, but through the efforts of the local community, the house was rebuilt in 2020. The friendly owner of Cafe Edomons, a roaster and machinesta who goes by the name Master Aoyama Edomons, takes his coffee very seriously. He explained to us how he imports Jamaican Blue Mountain coffee beans, then roasts them in his shop while collecting real-time data which he shares with a friend in the United States. The coffee is then extracted and served according to the method best suited for that particular type of bean. This commitment to quality ensures that coffee aficionados and casual caffeine consumers alike are sure to enjoy a visit to Edomons.
UPDATE October 2022: Cafe Edomons is currently operating on a members-based system. Chiba locals looking to become members, or travelers considering making a one-time contribution to support this local business, can learn more in Japanese at: https://www.edomons.net/
the Fish
"the Fish" is a restaurant complex and marketplace where visitors can dine on fresh seafood while enjoying a view of Tokyo Bay. Located next to the Tokyo-Wan Ferry Terminal, the Fish is also a convenient stop to pick up a Chiba souvenir, as they have over 400 local products on sale. On our visit, we ordered the sashimi and tempura lunch-set, and their salmon and roe bowl. After that we headed to the shopping area to check out their famous Baumkuchen, a German dessert that has become one of the most popular pastries in Japan. There's also a hamayaki grilled seafood shack located on the complex called Maruhama, where diners can enjoy grilling fresh seafood right at their table!
To learn more about Mt. Nokogiri, the main attraction of the area, read here: Mt. Nokogiri | A High-rising Trek Through Japan's History of Stonecraft
If you're looking to do the full Mt. Nokogiri hike, read here: Mt. Nokogiri: Hiking Trail Guide