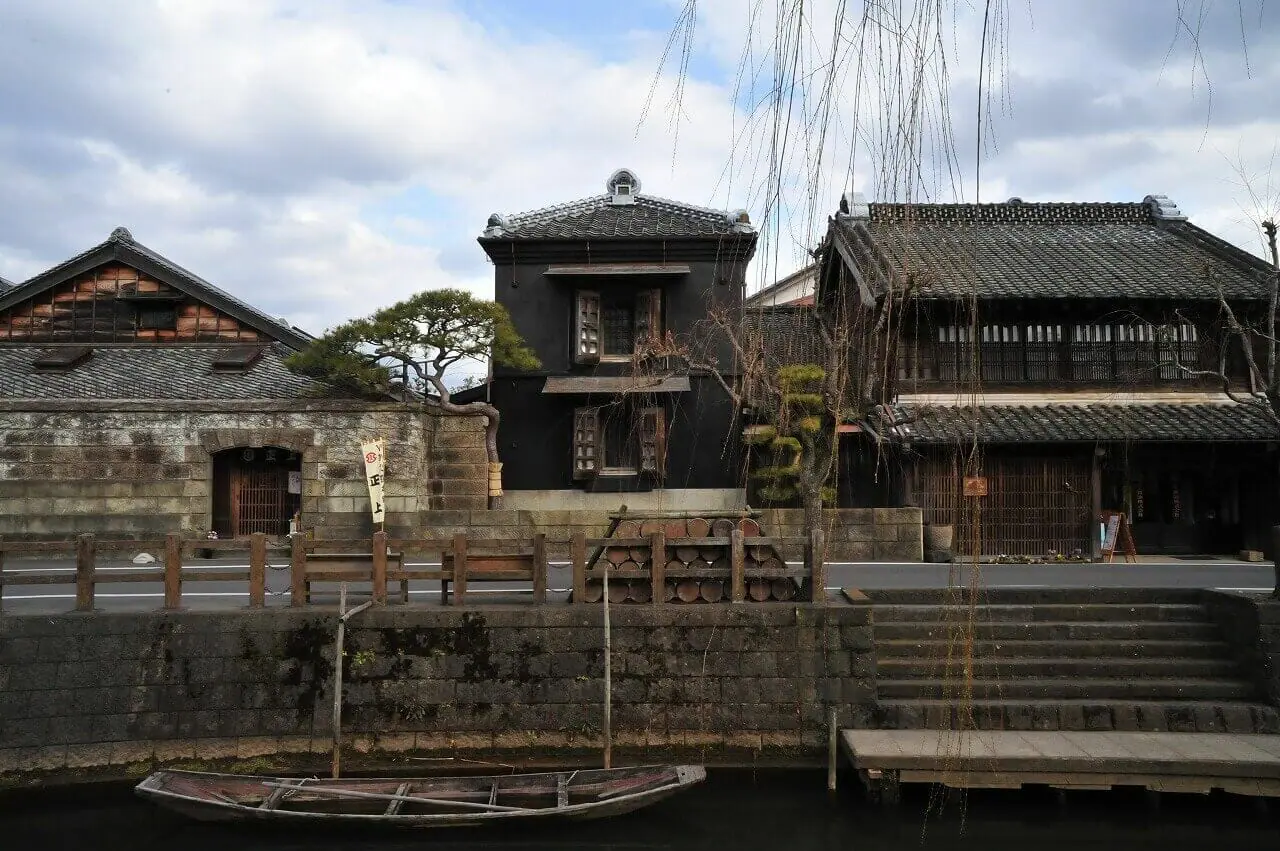 Close in distance, but far back in time: A trip to Katori City
Things to Do | Visit Chiba | Latest update:2023/03/30
Treated to both the sights and sounds of old Japan, we spent a night and two splendid days in the city of Katori, located along the Tone River in northern Chiba.
Sawara Old Town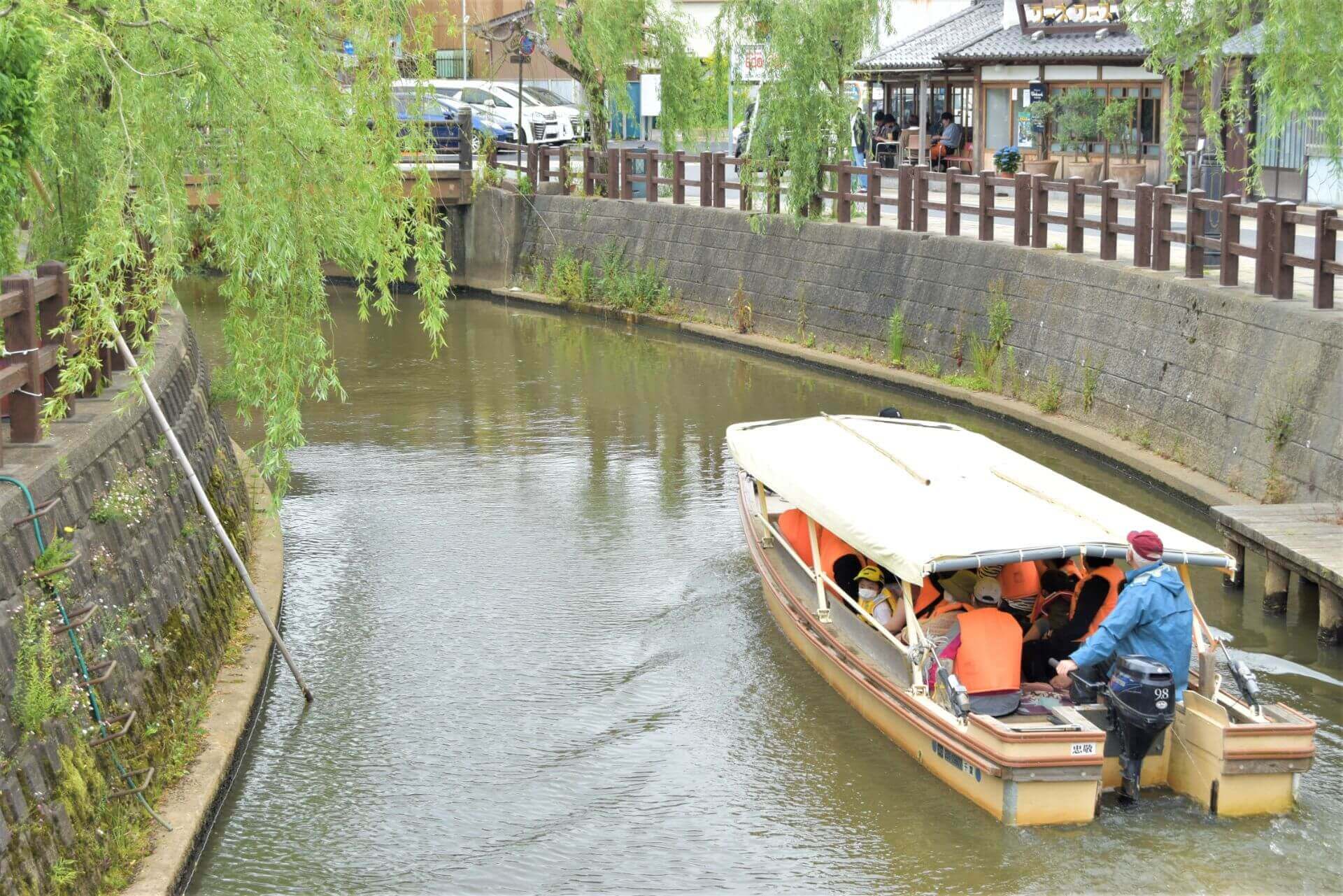 We started our trip in Sawara, an historic district that was once an influential river port for shipping goods to Edo (current day Tokyo). The train ride to Sawara Station was a little under two hours from Tokyo, the latter half of which was a pleasant ride through the Chiba countryside. From there it was a ten-minute walk to the Ono River, which runs through the middle of the old Sawara district. Shops and cafes are arranged along both sides of the river, with many staircase access points to the water's edge where river boats were long ago loaded with shipments of sake, soy sauce, and rice. Many of the buildings are centuries old and made entirely of wood, some in use, and some that merely add to the scenery. You can learn more about the local history at the Sawara Machinami Koryukan, and also stop in the many nearby souvenir shops that sell quaintly traditional Japanese goods, many of which have been in operation for generations.
Katori Shrine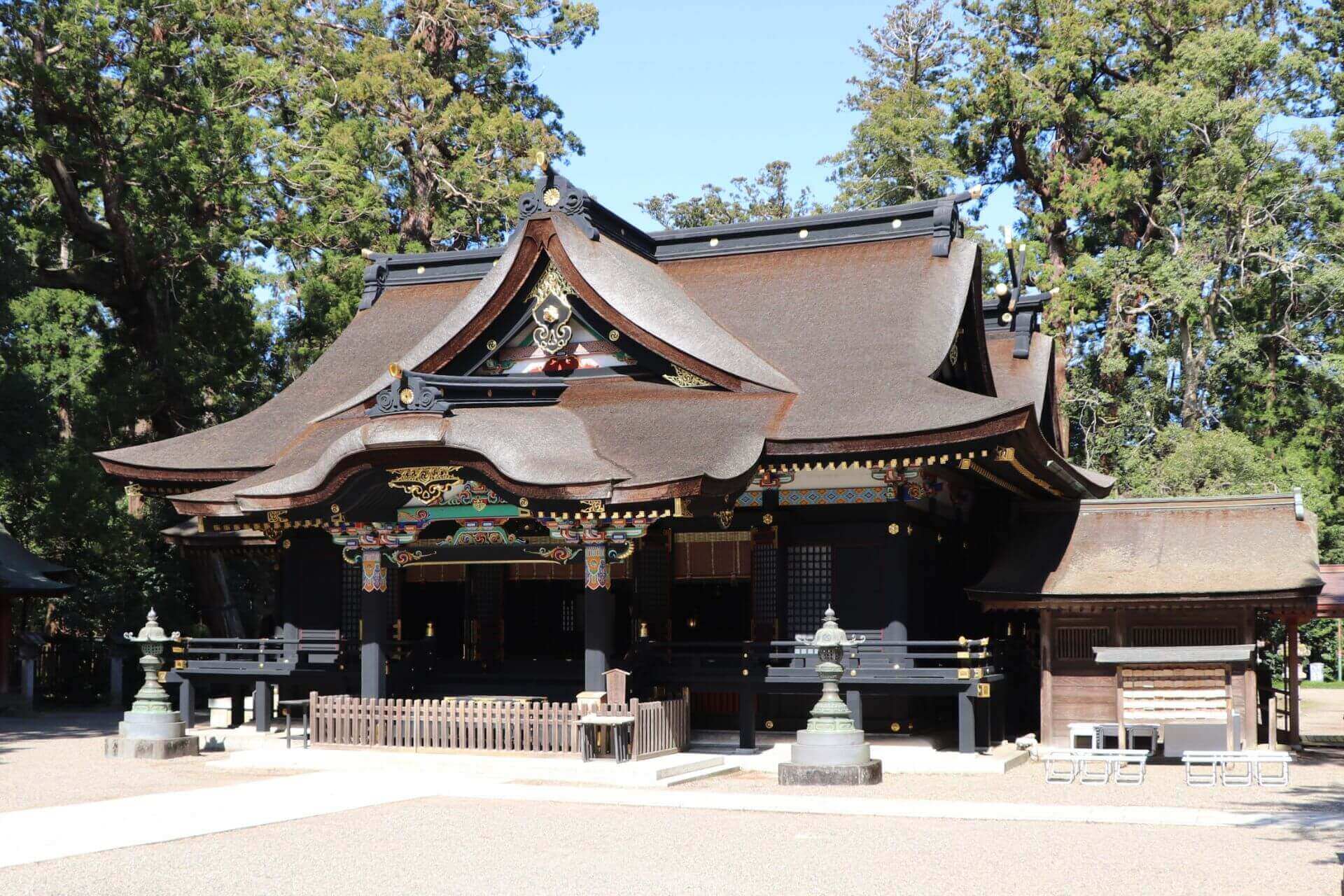 Our next stop was one station down at Katori Station, then we took the bus for about 15 minutes to get to Katori Shrine. The shrine can also be accessed on foot, located about two kilometers from the station. The entrance to the shrine had its own promenade with shops and cafes, and after passing through the massive torii gate, the walkway up to the main shrine area treated me with the kind of enchanting scenery you'll only see in Japan. A winding path of green, adorned with pagoda-style lamps felt like a fantasy, and the main shrine grounds were no less impressive. Katori Shrine (Katori Jingu), I was told, is a very important shrine in Shinto lore, along with Kashima Jingu, and Ise Jingu. Futsunushi, a warrior kami god from Japanese folklore who is associated with the kuni-yuzuri, the founding myth of Japanese society, is enshrined here. With this knowledge in mind, I couldn't help but feel a powerful other-worldly presence as I toured around this sacred landmark.
Ayame Park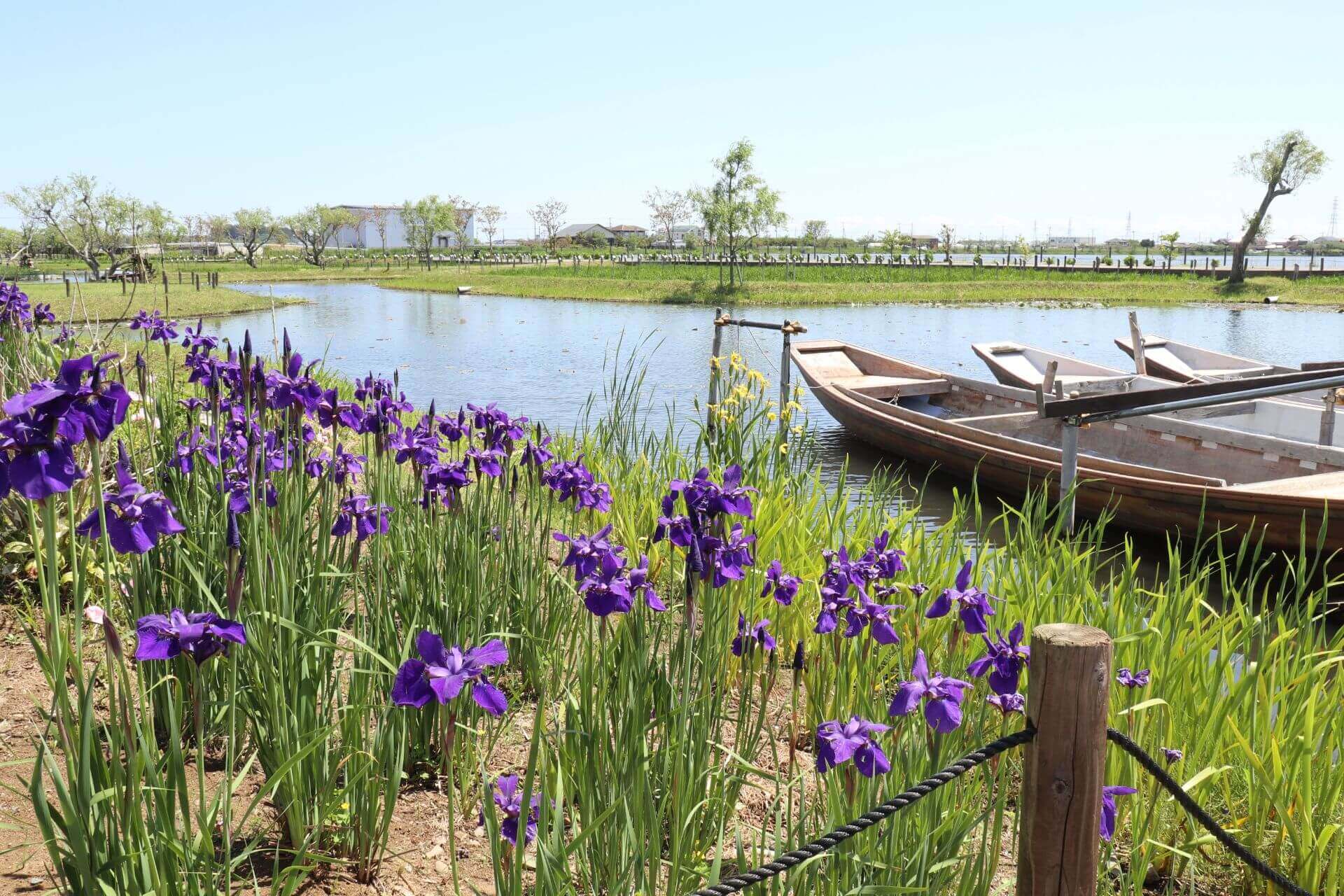 Next, we hopped in a taxi and headed across the Tone River. With such an abundance of water, the area around Katori has been called sugio, literally meaning "water town." There is a rich diversity of plant life here, and a visit to Ayame Park provided me a chance to see the area's best flowers all in one place. Found at the end of an inlet that connects to the Tone River, Ayame Park has a staggering collection of irises, water lilies and lotuses from both Japan and abroad, which bloom vibrantly in the early summer. Wisteria flowers in spring are another dazzling sight, not to mention roses in fall as well.
NIPPONIA Sawara Merchant Town Hotel
At last, we headed back to Sawara to find our lodgings at NIPPONIA Sawara Merchant Town Hotel. This hotel has a unique concept: you don't stay in a "hotel in the town", but rather stay in the town itself. Many of the classic residences have been structurally renovated, but maintain a traditional, minimalist design to make you feel as though you're actually in Sawara of the 19th century. The interiors utilize smooth, soothing wood, and while you'll have electricity, there are no clocks or televisions, encouraging you to relax, read, and take your mind away from modern worries. Breakfast and dinner are served at the main building, and the meals use local ingredients and flavors, including the legendary mirin cooking wine from the Baba Brewery across the street.