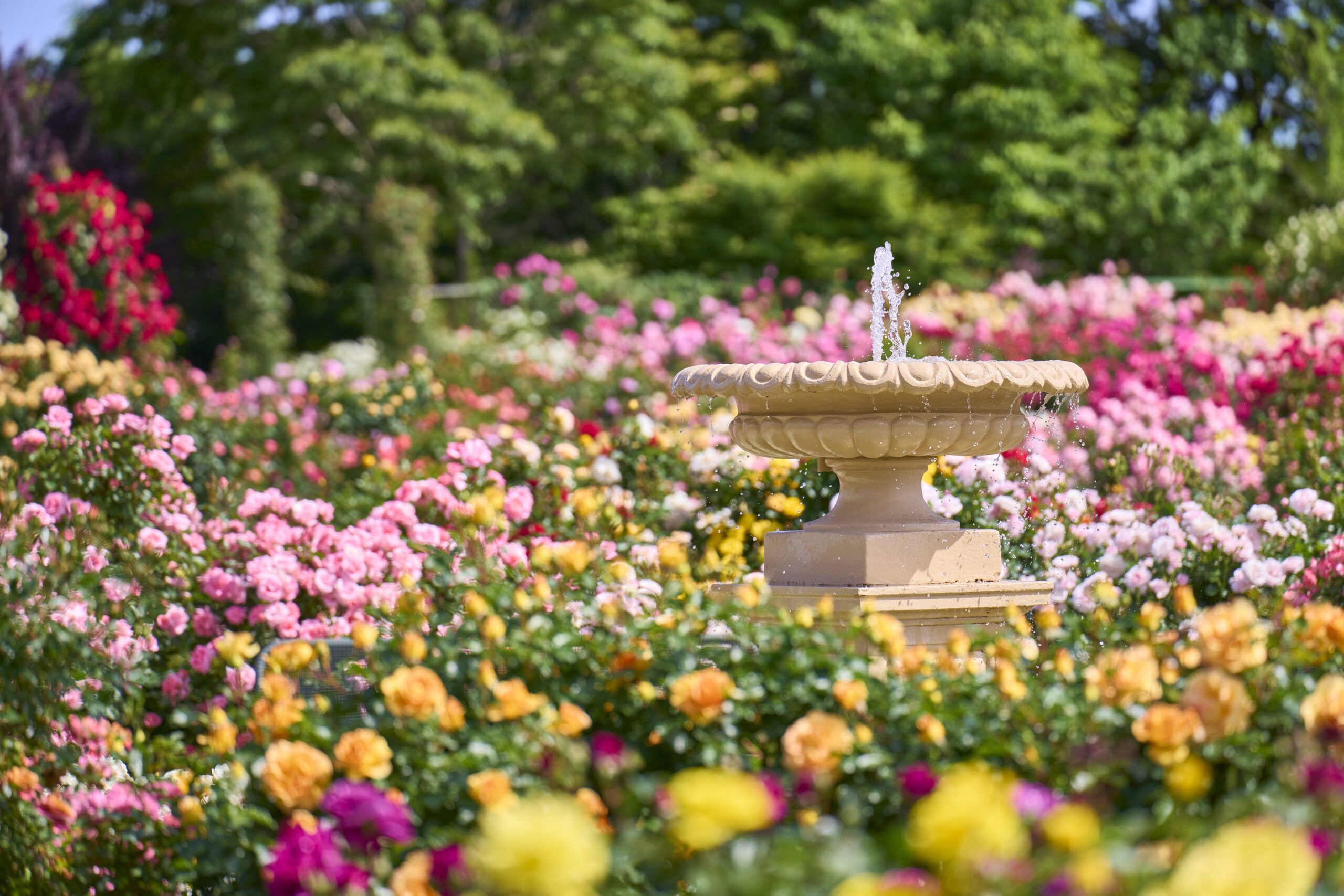 Where to Enjoy Flower Blooms After Cherry Blossom Season
Things to Do | Visit Chiba | Latest update:2023/03/31
The cherry blossom season is symbolic of Japanese springtime beauty, but in our changing world, it can be difficult to time your trip just right. Fear not, however, as Chiba delivers beauty in all seasons, especially in the stretch from spring to summer. As the pink cherry blossoms turn to green, visitors can still welcome the wave of irises, azaleas, and roses at one of these stunning destinations in Chiba.
Ayame Park
The convergence of river systems in northeast Chiba creates a lush environment for flowers to prosper. Ayame Park brings you the first wave of flowers in the rainy season, right next to the mighty Tone River. "Ayame" means iris, and you'll find so many varieties from all across Japan (roughly 400!), blooming from May to June, accented by the glittering koi pond within. By summer, you can expect roses and lotuses to decorate your visit to this famous riverside park.
Country Farm Tokyo German Village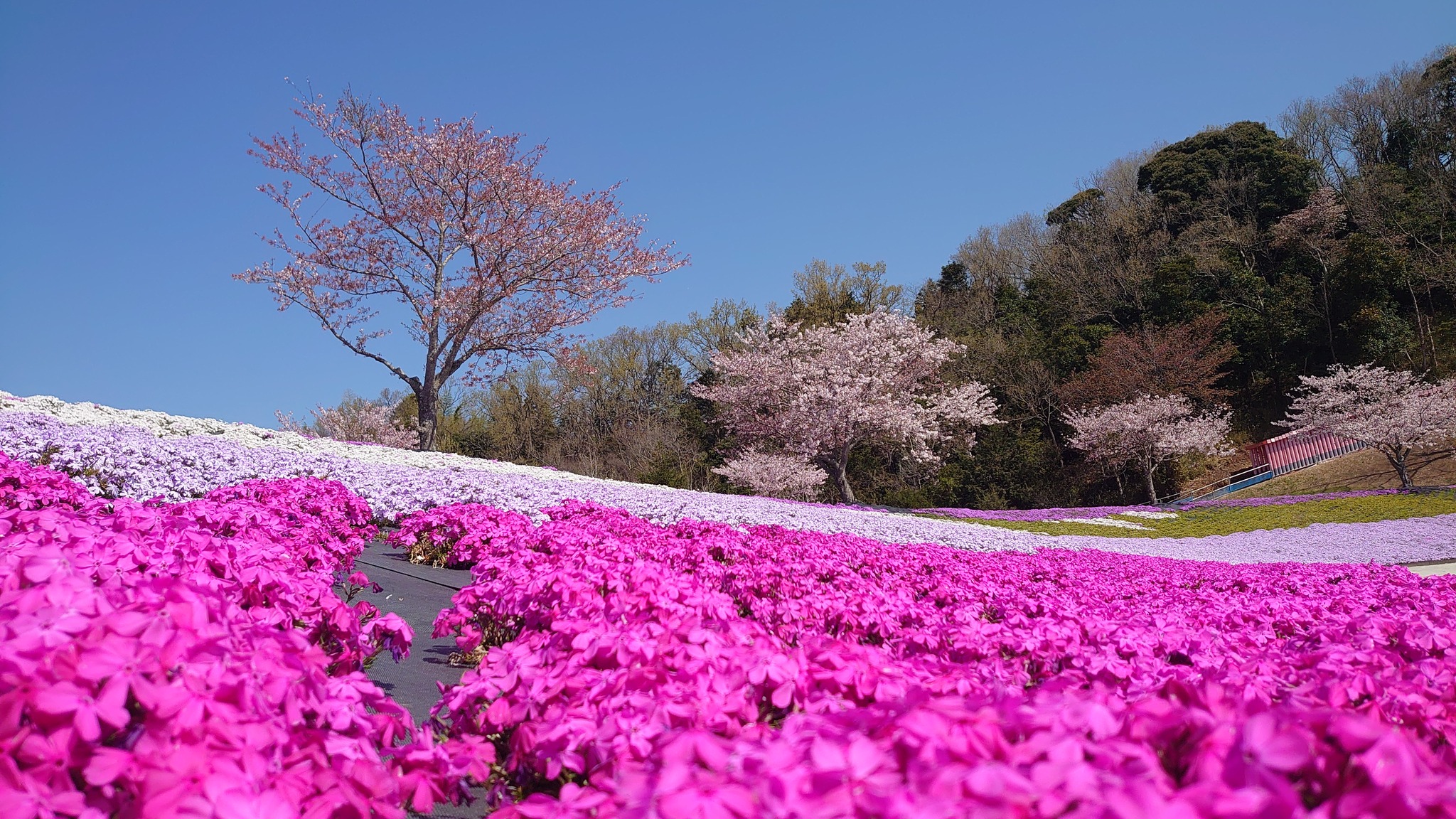 Set in the wondrous expanse of central Chiba, this theme park attracts day-trippers from Tokyo and beyond. The rides, playgrounds, and golf are family favorites, but the manicured landscapes and flower fields make this a top destination for anyone who loves good scenery. Late spring sees the grounds shrouded in white, pink and purple with shiba-zakura, a flower which roughly translates as "lawn cherry blossoms." In recent years, the shiba-zakura displays have been accompanied by nemophila, or baby blue eyes, which also adorn the hillsides here.
Keisei Rose Garden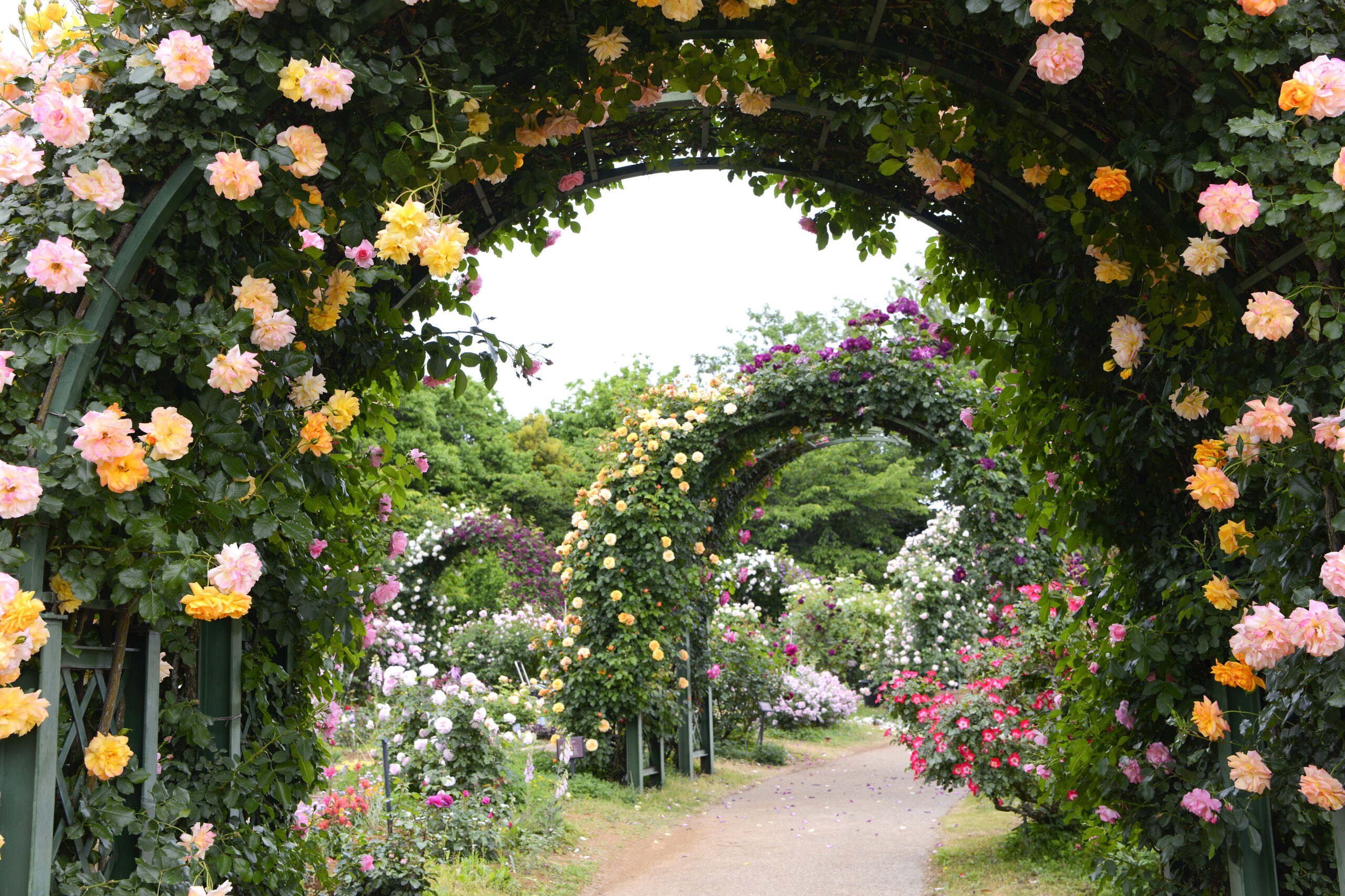 Just a short train ride from Tokyo, you'll find one of the most consummate collections of roses in Japan. Keisei Rose Garden has roughly 1,600 varieties of roses tastefully arranged throughout the park, as well as ample space for other greenery and walking trails. Spend at least half a day exploring both the main areas as well as the shops and cafes. Any rose enthusiast should mark this on their map for all seasons!
Tateyama Castle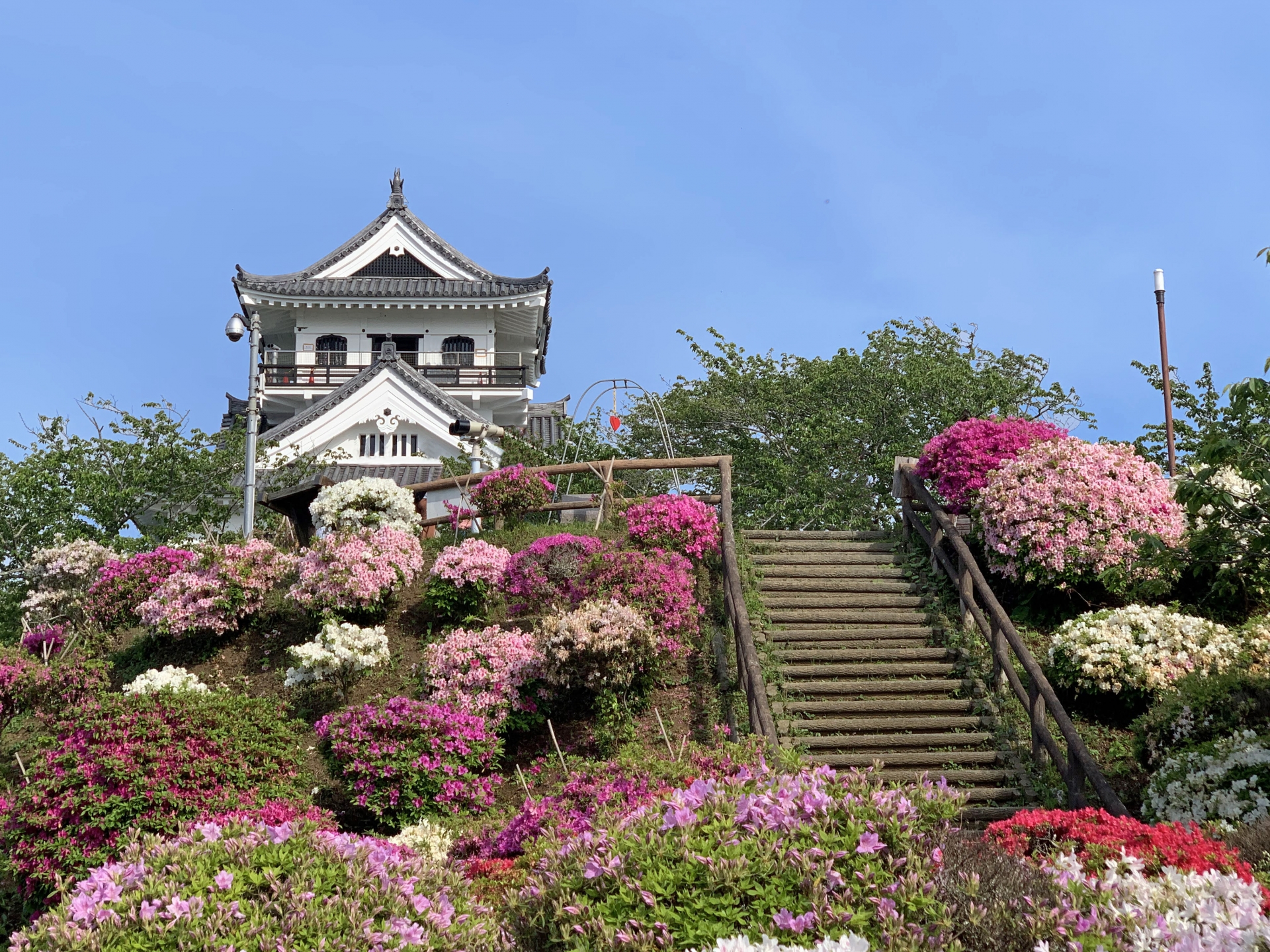 Japan's castles are great landmarks for sightseeing, and Chiba has many as well. Tateyama Castle in lower western Chiba looms over Tokyo Bay, and is seated high on a hill full of breathtaking nature. Come here just after the main cherry blossom season for captivating arrays of azaleas and other plants, and be treated to a panoramic view from the castle's lookout tower. This castle park is the perfect way to take in all the beauty of this coastal nook of Chiba.
Seichoji Temple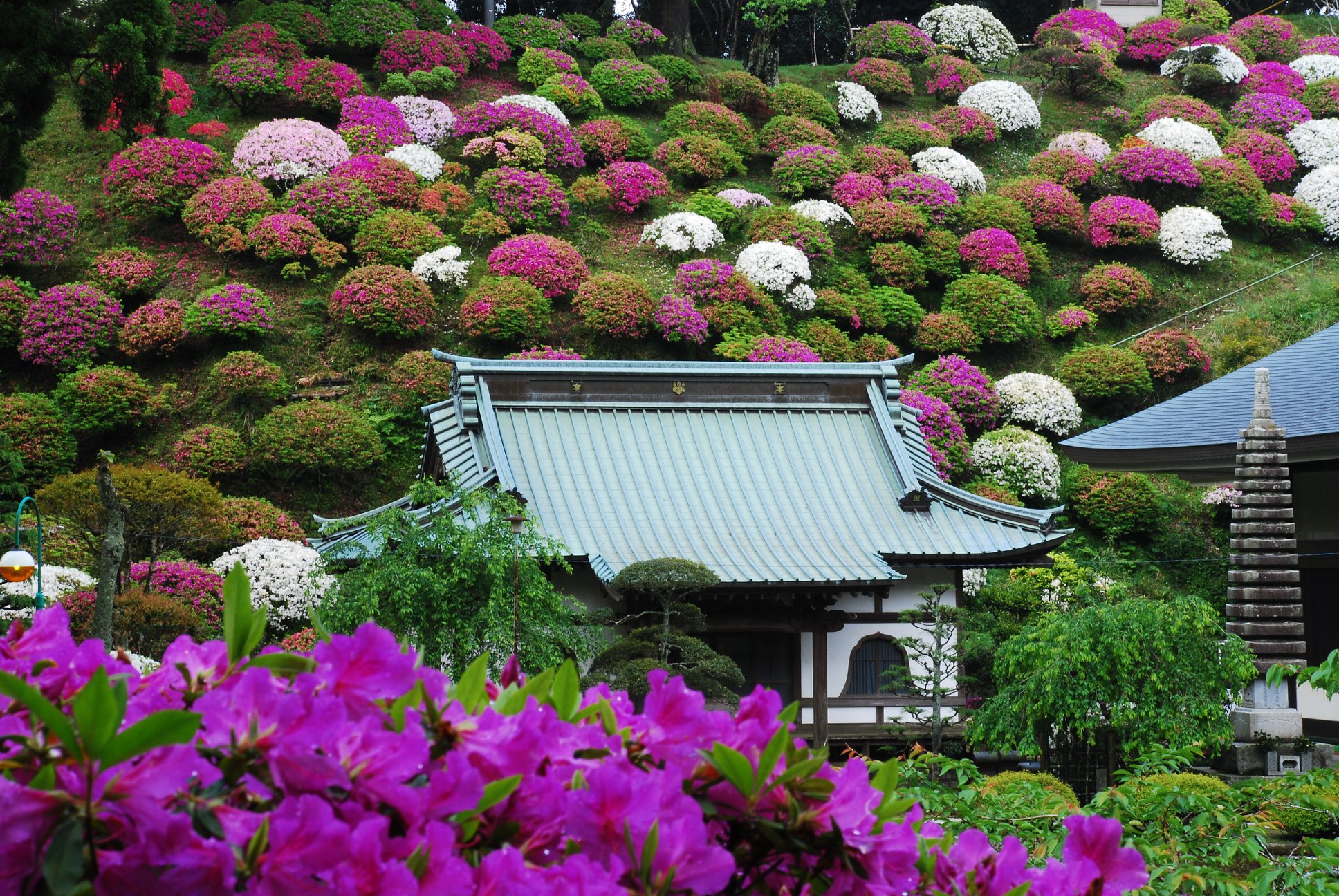 Another hilltop site in Chiba, Seichoji Temple not only offers one of the best views of the Pacific available, it's also the birthplace of a major sect of Japanese Buddhism. "Nichiren" Buddhism was founded here, inspired by the stunning sunrise over the horizon, and the azaleas adorning the complex, sloped temple grounds accentuate it beautifully. You can even spend the night here and enjoy authentic food traditionally eaten by Buddhist priests.