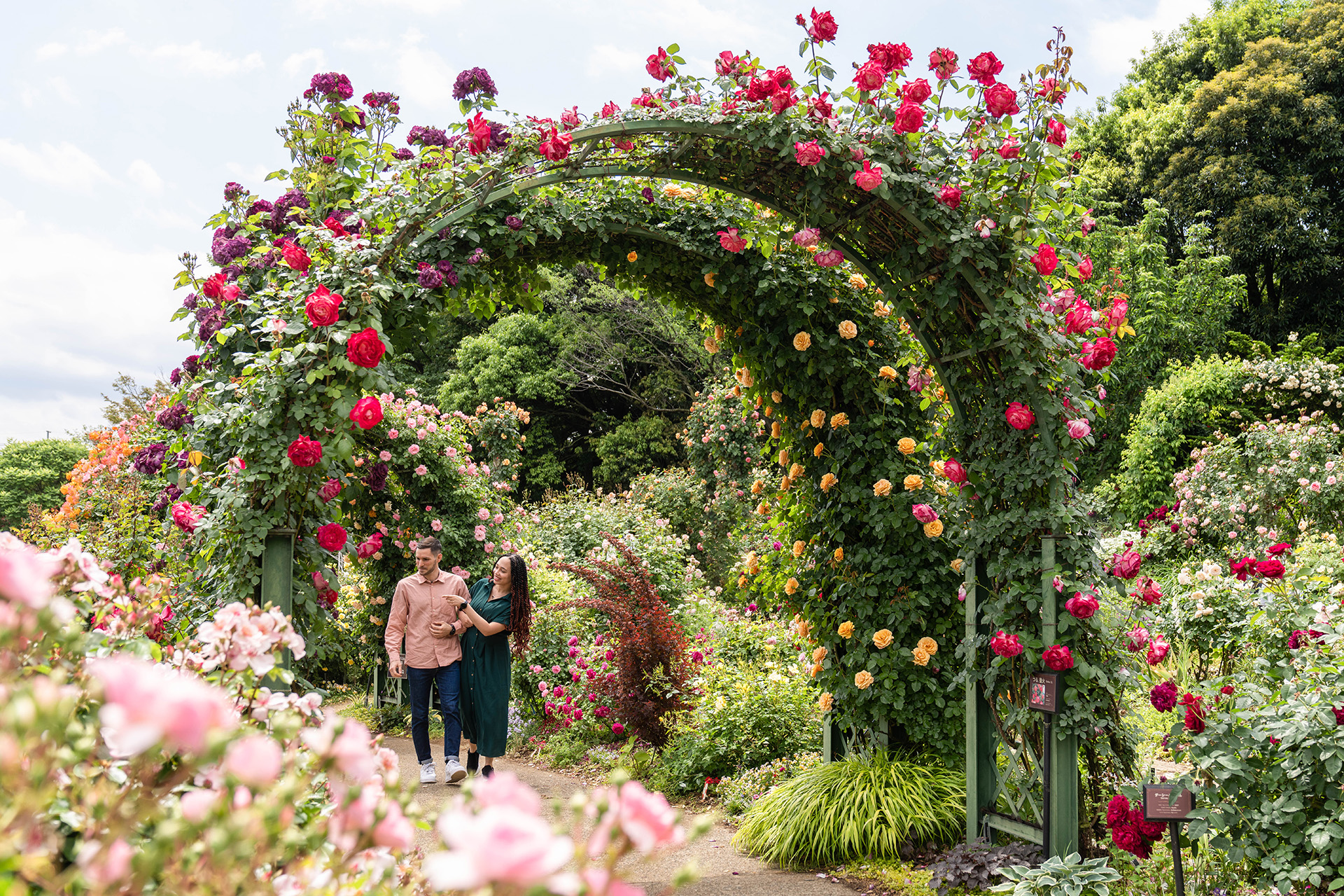 Keisei Rose Garden | A Bountiful Bloom of Beauty
Things to Do | Visit Chiba | Latest update:2023/09/07
Every year in the spring and fall, the Keisei Rose Garden in Chiba's Yachiyo City comes to life with a colorful floral oasis just outside Tokyo! Seasonal events are held here to coincide with the peaks of two semi-annual blooms, which usually take place between late April and early June in the spring, and early October to late November in fall. During these times, visitors flock here to see approximately 10,000 roses of about 1,600 different varieties!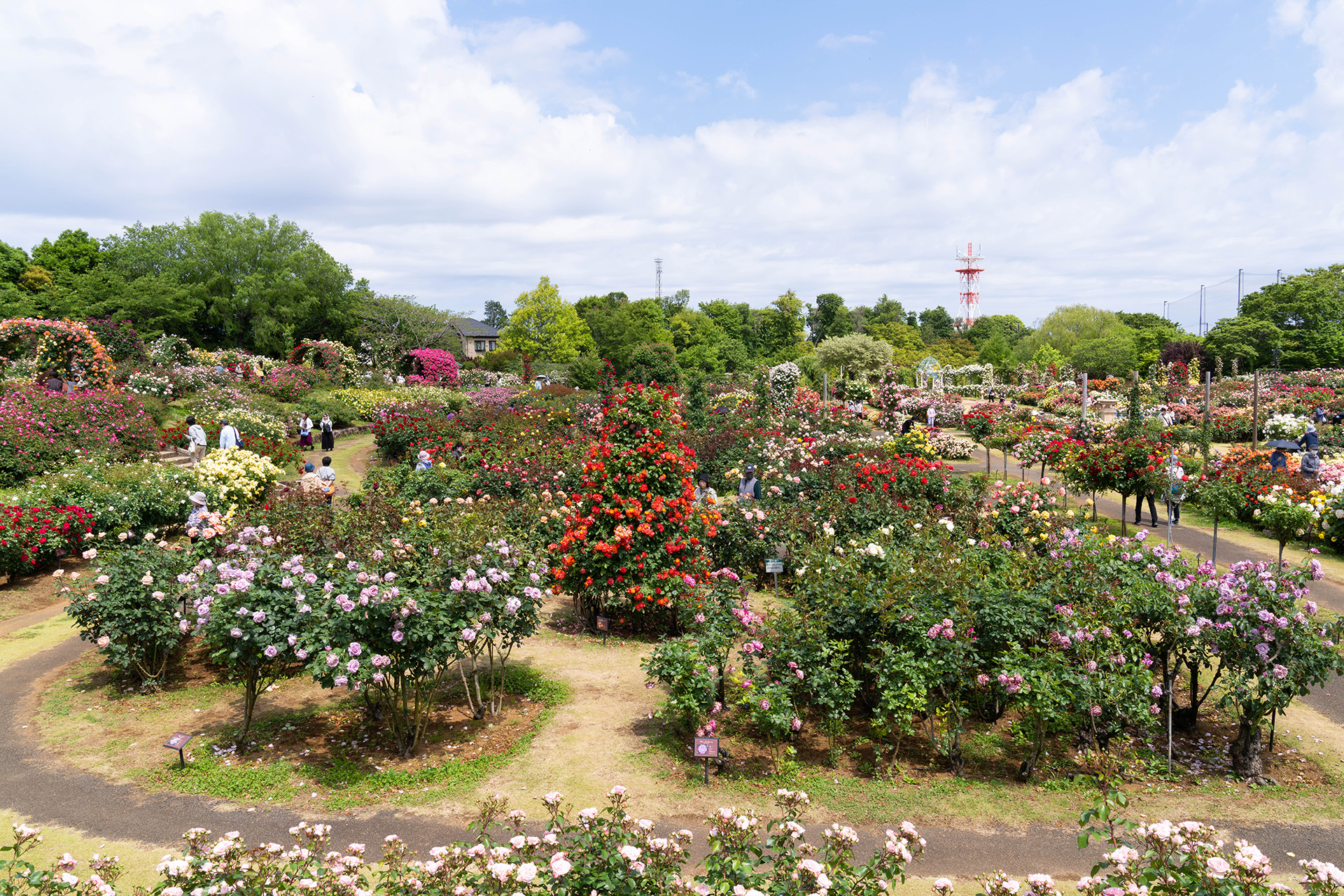 Celebrating the beauty of flowers has long been a part of Japanese culture, and Chiba has a rich history of being a hub of flower cultivation. Thanks to its mild marine climate and rich soil, flowers can be grown in Chiba year-round, and this helped it become a major supplier of flowers to its neighbor Edo (the former name of Tokyo) centuries ago. Although more fickle flowers like the cherry blossoms can usually only be fully enjoyed for about one week per year, the semi-annual peak blooms at the rose garden give visitors a longer window of time to experience this legacy.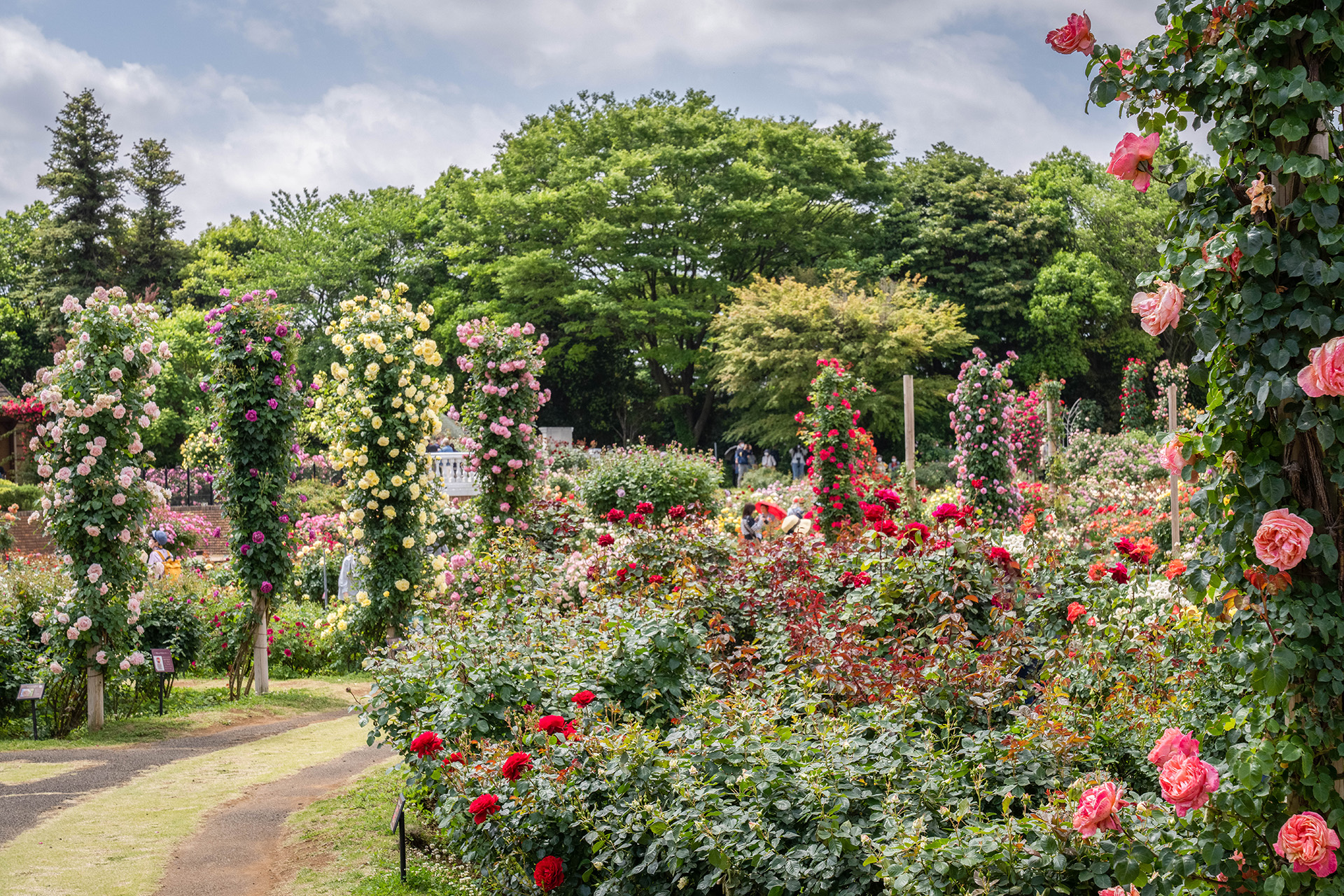 Keisei Rose Nurseries, Inc. (the operating company of the Keisei Rose Garden) was established in 1959 with the hopes of cultivating the rose growing culture in Japan and developing world-class rose varieties, and they've since helped the rose culture of Japan bloom into what it is today. They've not only succeeded in bringing some of the most renowned rose varieties from around the world to gardens in Japan, they've also generated new varieties of roses that have been decorated with dozens of awards in international rose competitions.
The Visit Chiba team visited the Keisei Rose Garden during the spring 2023 bloom, and we'd like to share some of the highlights from our trip. After entering through the gates, we decided to follow the recommended walking route, which first takes you to a terrace area that overlooks the garden. This spot certainly makes a great first impression, as the colorful garden of roses is spread out before you, resembling a scene more out of a fairy tale than a suburb of Tokyo. Naturally, it's a great place to stop and take a photo, and for fans of the Japanese manga "The Rose of Versailles," you'll find two lifesize cutouts of characters to take a picture with!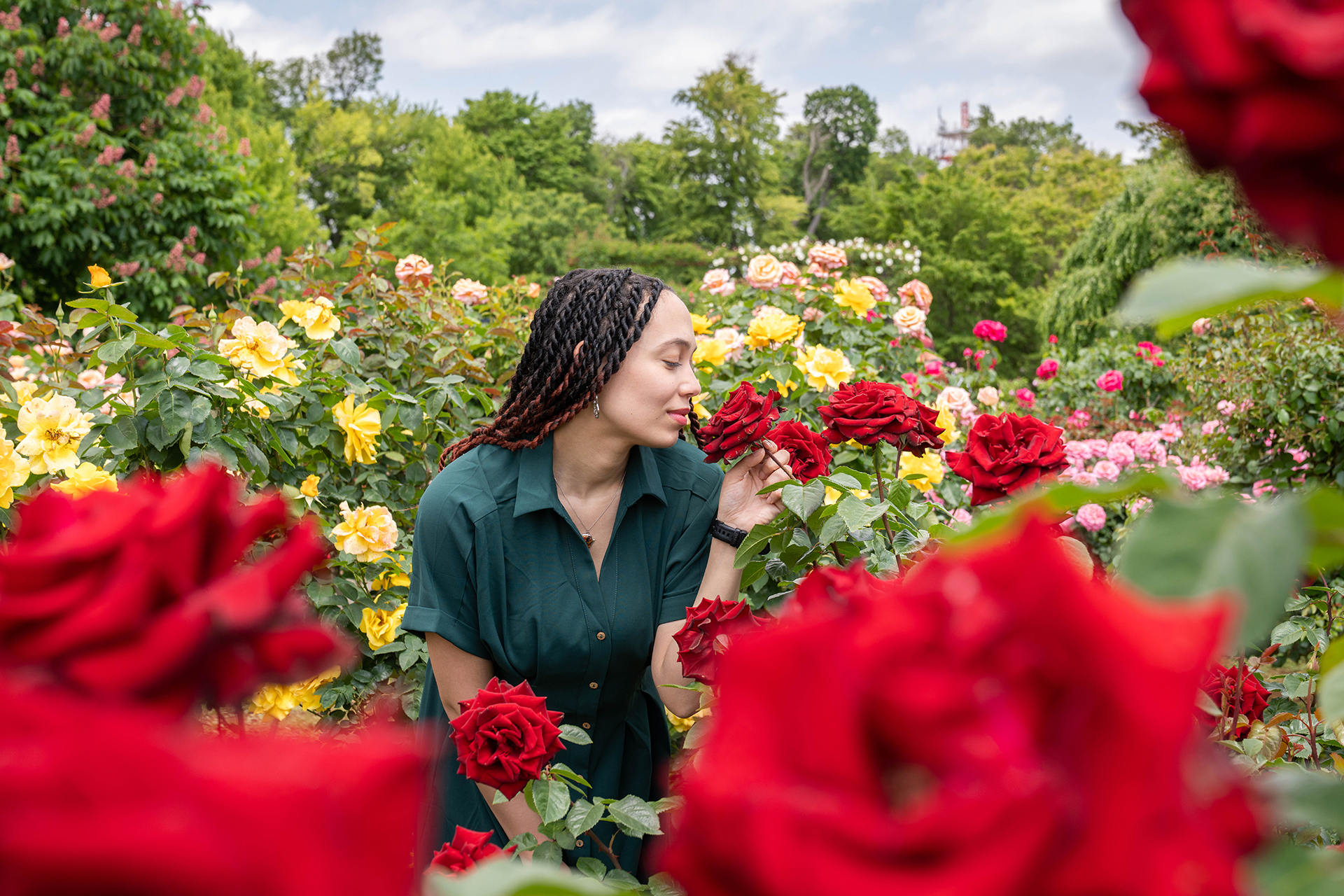 Once you've taken in the view from the terrace, you can step down into the garden and take a closer look at all the different varieties of roses that make up this colorful tapestry. You can also follow the walking route along a small hillside, where you'll be able to completely surround yourself with petals, literally up-down and all around, as the trails will take you through beautifully decorated rose arches. Keep going until you reach the back end of the garden for a quiet respite around the Healing Area's small pond. On the day we visited, we came across guests lining up at two food trucks just outside this area. After seeing customers enjoying the rose-shaped gelato on sale at one of the trucks*, we decided to join in and indulge ourselves too!
*Subject to availability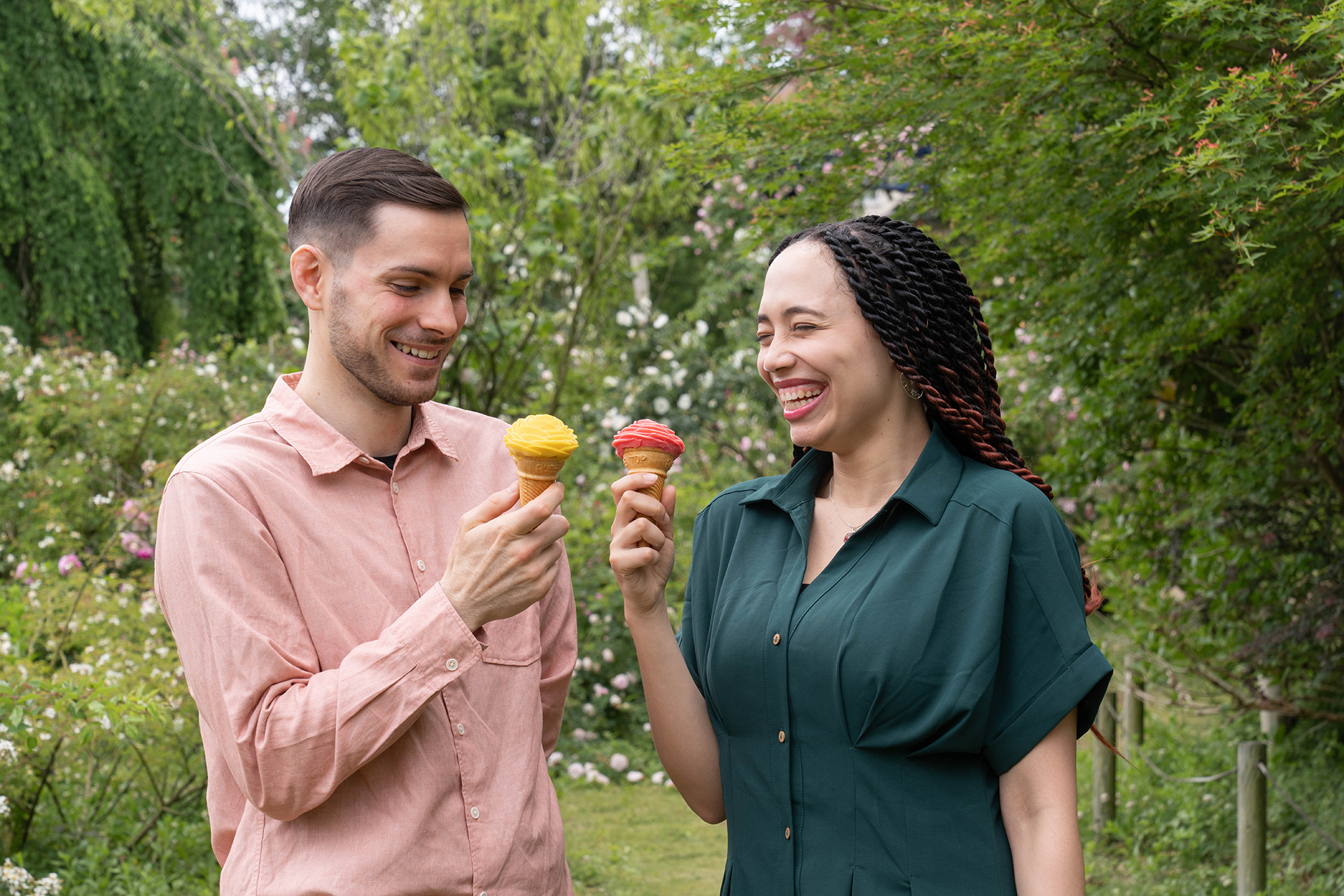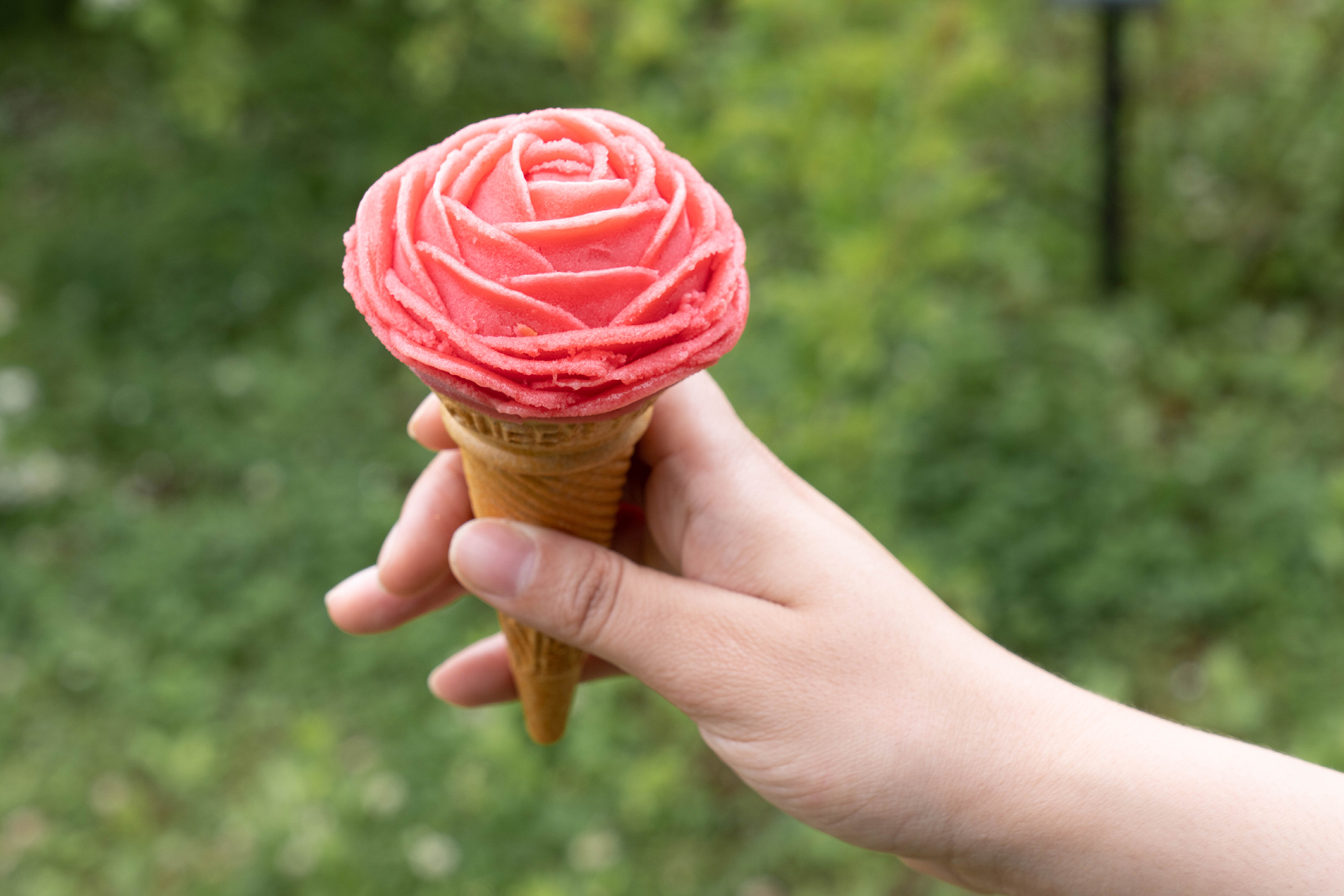 After our quick snack, we headed to the center of the garden: a square with small lawn spaces, benches, a fountain, and the "Gazebo of Love." Of course such a romantic scene is sure to attract couples, and we even saw one couple getting their wedding photos taken in the gazebo. This got us thinking how this would be the perfect spot for honeymooners on holiday in Japan, or better yet, a great place to finally make that surprise proposal to your partner.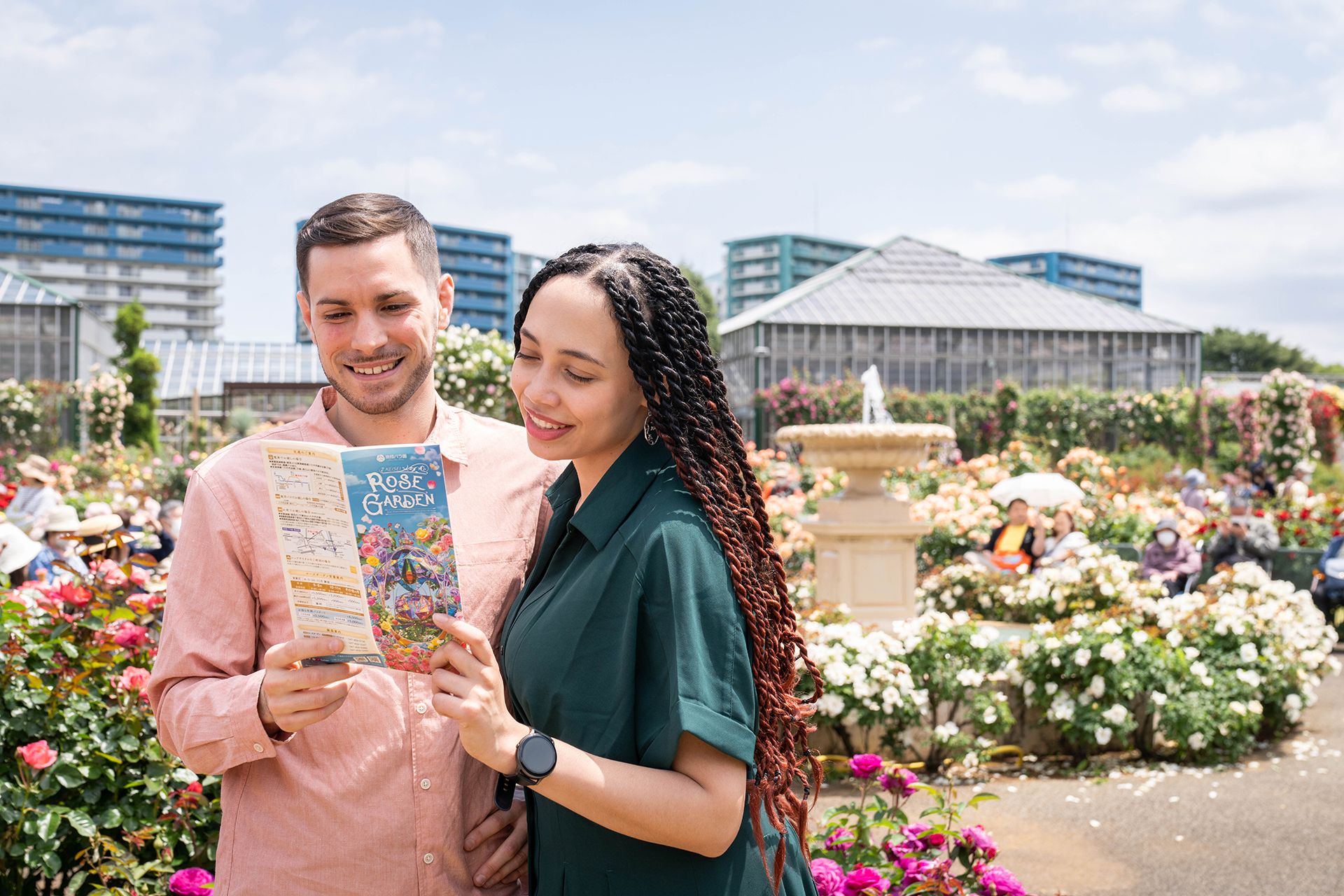 Finally we took a stroll through the greenhouse area, where we found another photo spot with a stunning glass structure, and then headed back to the entrance and exit area. For those of you who have built up an appetite at this point, you'll also find the restaurant "La Rose" and cafe "Patio" serving up delicious food and drinks here. For us, we made one last stop at the souvenir "Rose Shop" where we browsed through a variety of rose-themed items, including jams, teas and sweets that are only sold here.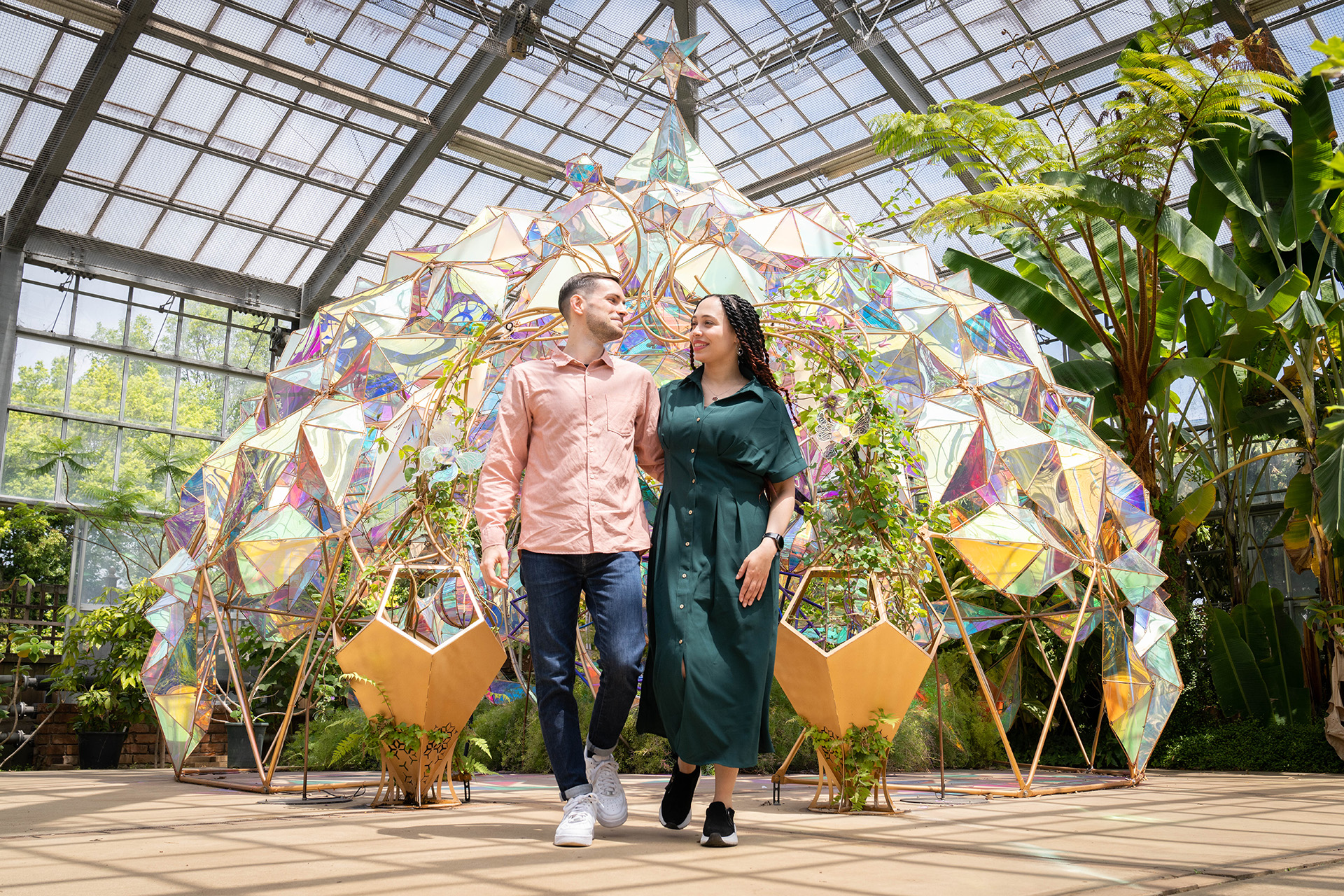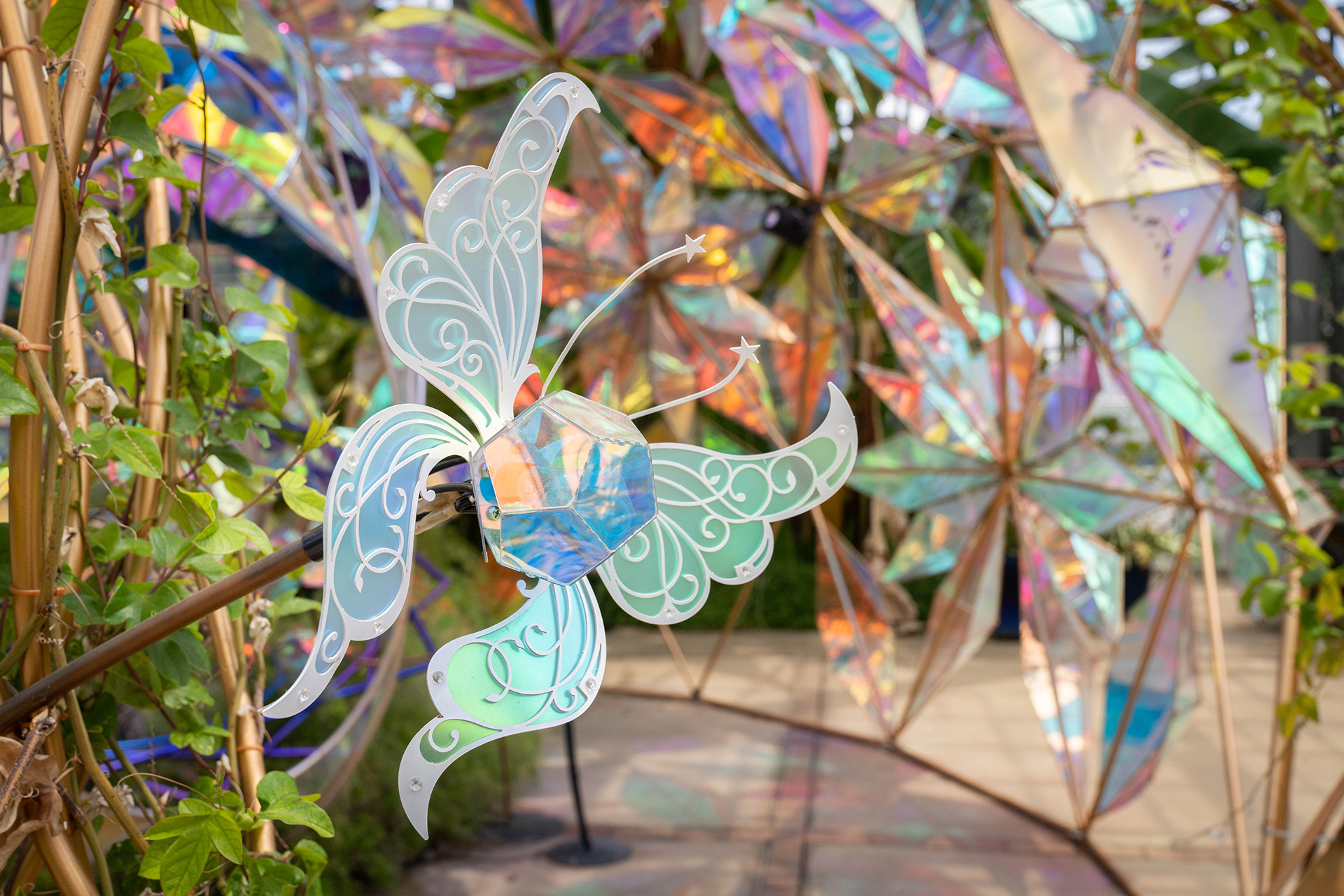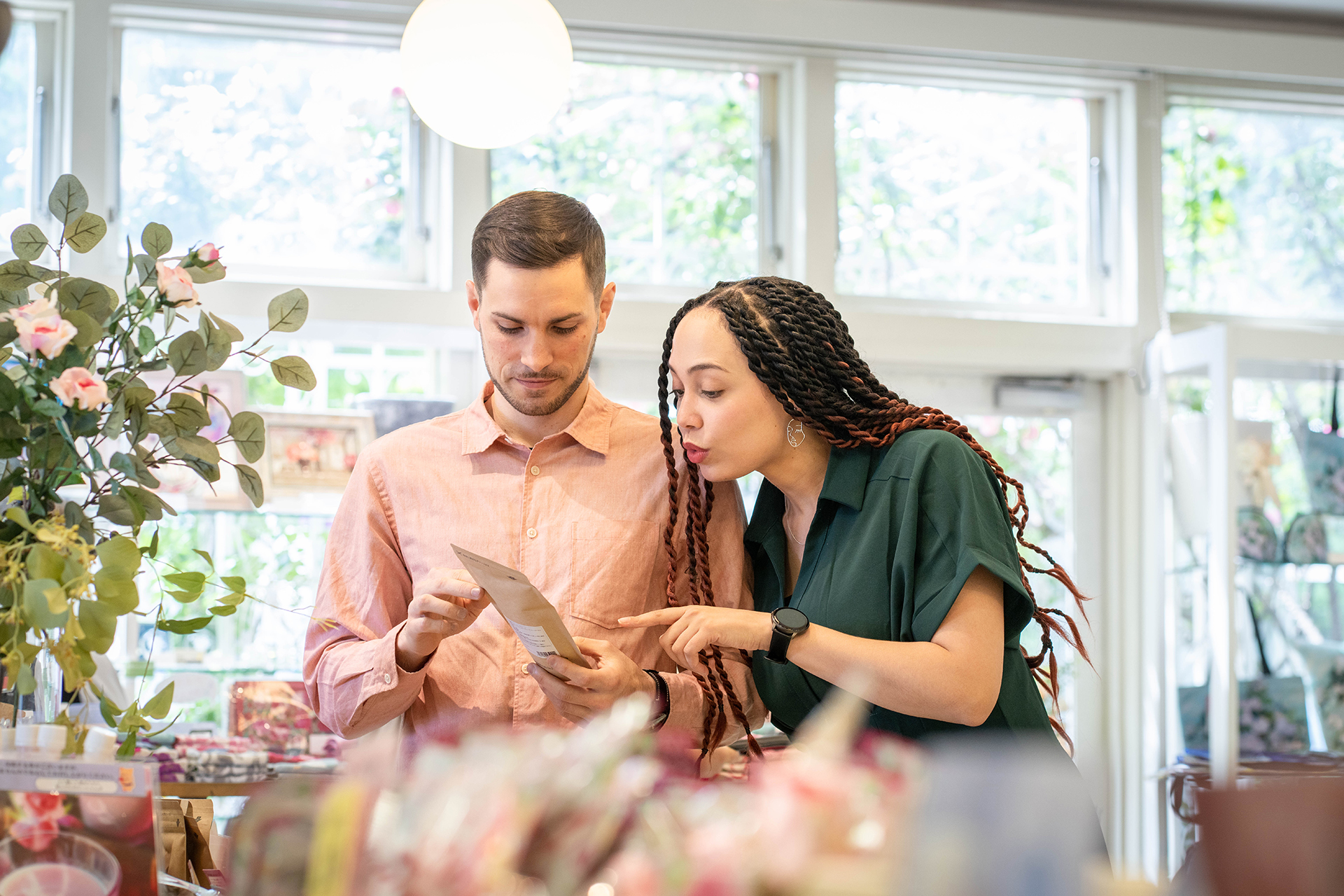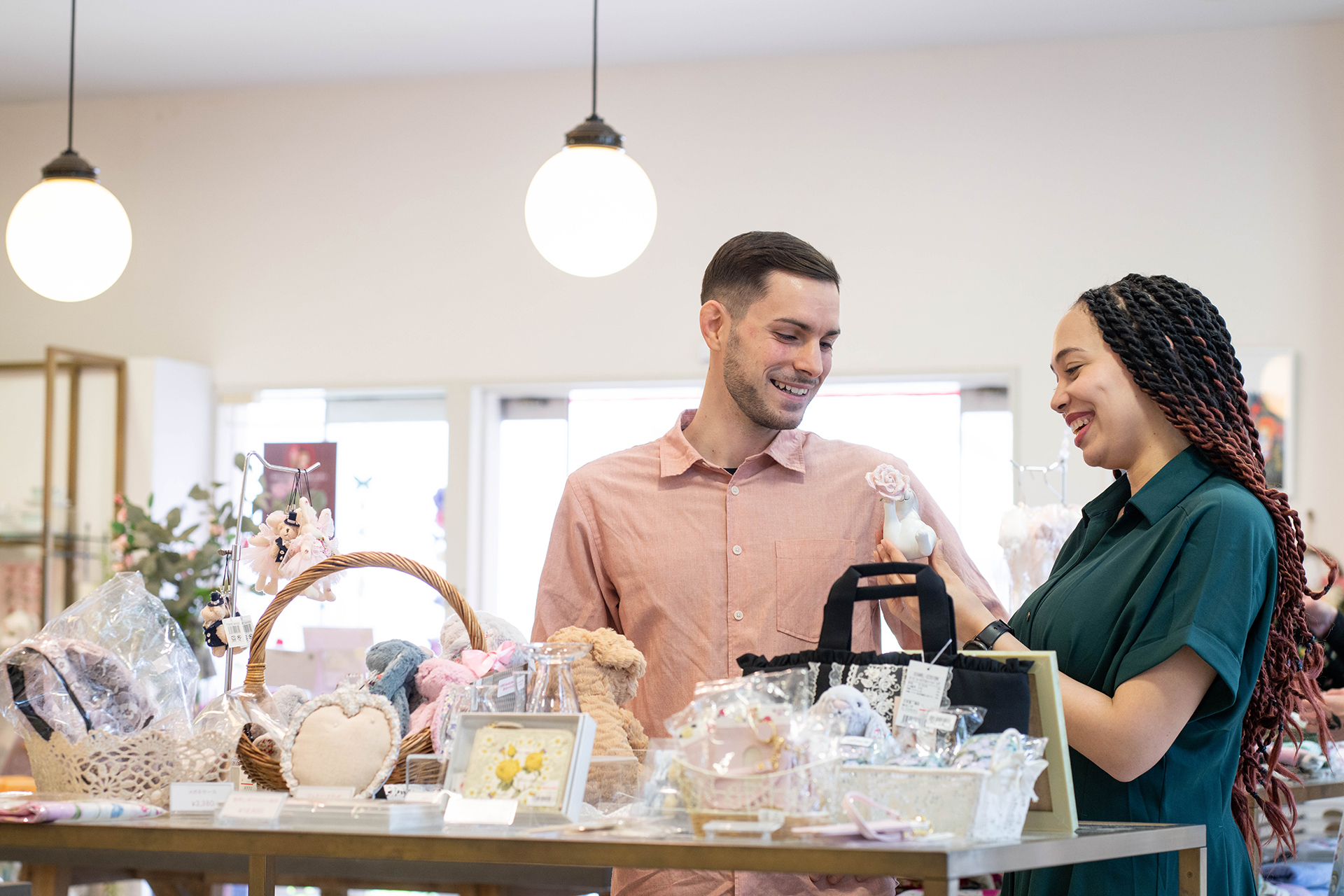 Eventually, it was time to leave this dream world and head back to reality, as the walk back toward the train station meant a return to views of high-rise buildings and bustling streets. Having spent just a few short hours surrounded by the beauty of flowers though, we walked away with a deeper appreciation for the importance of uniquely cultivated spaces like the Keisei Rose Garden. In just that one single morning, we felt the decades of hard work and care that went into creating such a lovely garden, and made memories that would last for decades more.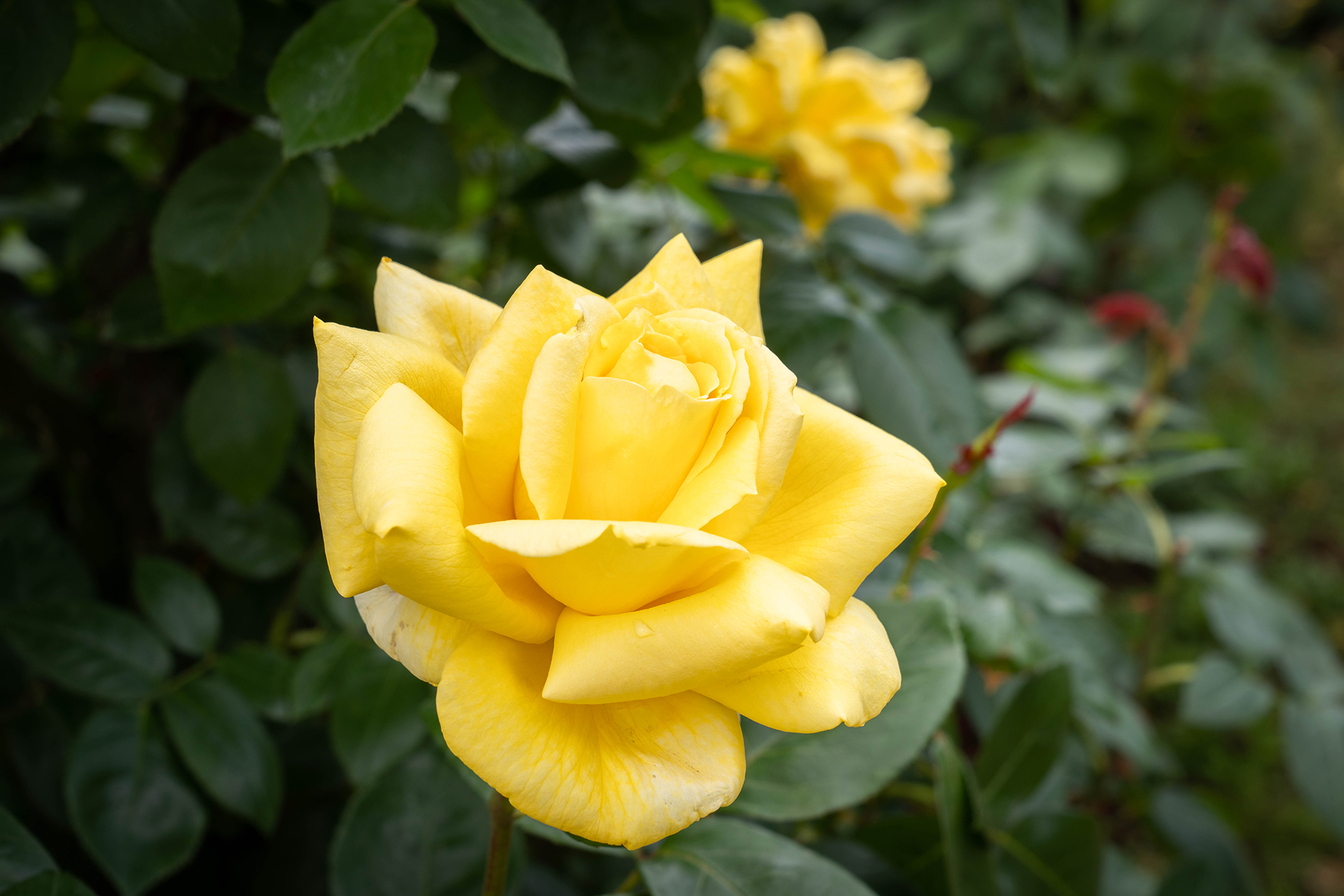 Operating Days & Hours
Open every day in April, May, June (closed June 26 only), October and November
Open 10:00 AM to 5:00 PM in early April
Open 9:00 AM to 6:00 PM from mid-April through June
Open 9:00 AM to 5:00 PM in October and November
Operating days and hours will vary in the off-seasons
Admission
Adults (High School Age and Older)
Mid-April through June: 1,800 yen
October & November: 1500 yen
Other months: 500 yen
Elementary & Junior High School Aged Children (Accompanied by an Adult)
Mid-April through June: 500 yen
October & November: 400 yen
Other months: 200 yen
*Last updated: September 2023