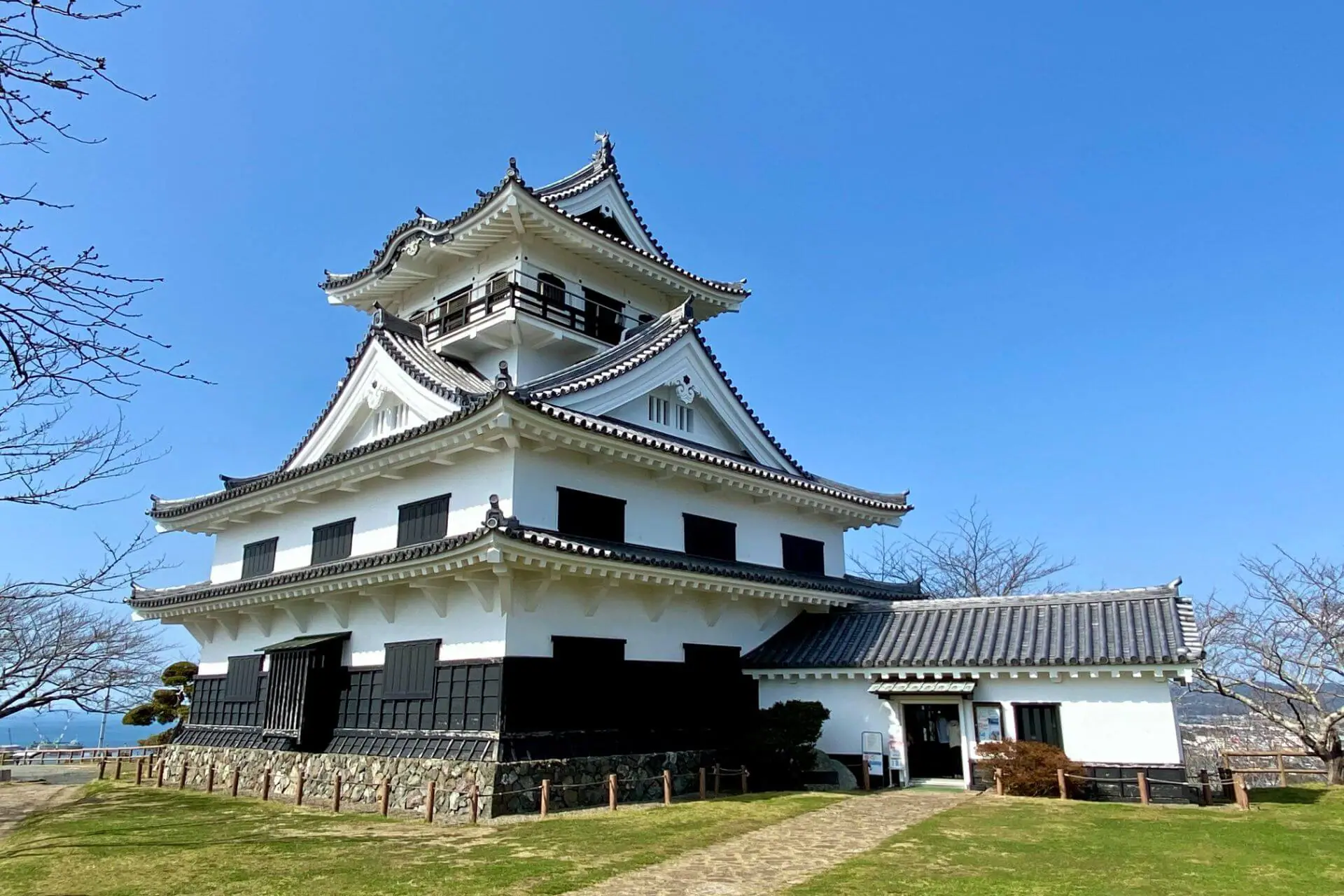 Tateyama Castle: A lasting symbol of defense, and a reminder of an exciting past
Things to Do | Visit Chiba | Latest update:2023/03/30
Tateyama Castle stands high on a hill, peering down over the crucial port below, ready to warn of invading ships from the Pacific coast. Traditionally loyal to the Edo Shogunate across the Edo Bay (modern day Tokyo Bay), the "Satomi" clan of warriors defended this southern-most stronghold in east Japan for over twenty years (1590-1614) at the end of the Sengoku "warring states" period, up to the beginning of the Edo period. This was a very strategic location, as it guarded entrance into the vulnerable Edo Bay, thus solidifying defenses along the southern coast of East Japan.
Tateyama Castle is a fantastic destination to both admire Japanese architecture and history, as well as view the surrounding geography from its high orientation. Climbing to the top chamber of the castle will give you a panoramic view of both the southern Boso Peninsula, and the Miura Peninsula across Tokyo Bay, and let you envision the geographical significance it had in Japan's period of civil war. From the west lookout lies the Pacific Ocean as it flows into Tokyo Bay, and to the east are the mountain ridges that contain and protect the Tateyama area. Many other castles you may visit will be closer to ground level, with a winding series of walls as the main form of defense against attacks. Tateyama Castle's defense however is thanks to its elevation, making any invaders forced to work uphill. Although today's visitors don't need to be deterred from invading, the hill still poses a slight challenge in the form of a decent hike.
While it was never directly attacked, Tateyama Castle was demolished as Japan came under unified rule in the Tokugawa period. Built completely anew in 1982, the inside is now a museum dedicated to the "Hakkenden", the warrior lore of the Satomi Clan, in which Tateyama Castle served as an important location. "Hakkenden" is a series of historical fiction works that romanticizes the lives of eight unique warriors. Written by Bakin Kyokutei, this old series of novels has 98 installments, making it the longest running novel series ever written in Japanese history. Inside the castle museum, there is a plethora of colorful artwork depicting battles of these warriors. In a way, it's an early example of the extensive, epic comic books and animated shows that Japan is known for; such as One Piece, or Dragonball, with overlapping story arcs, and a host of colorful characters and enemies.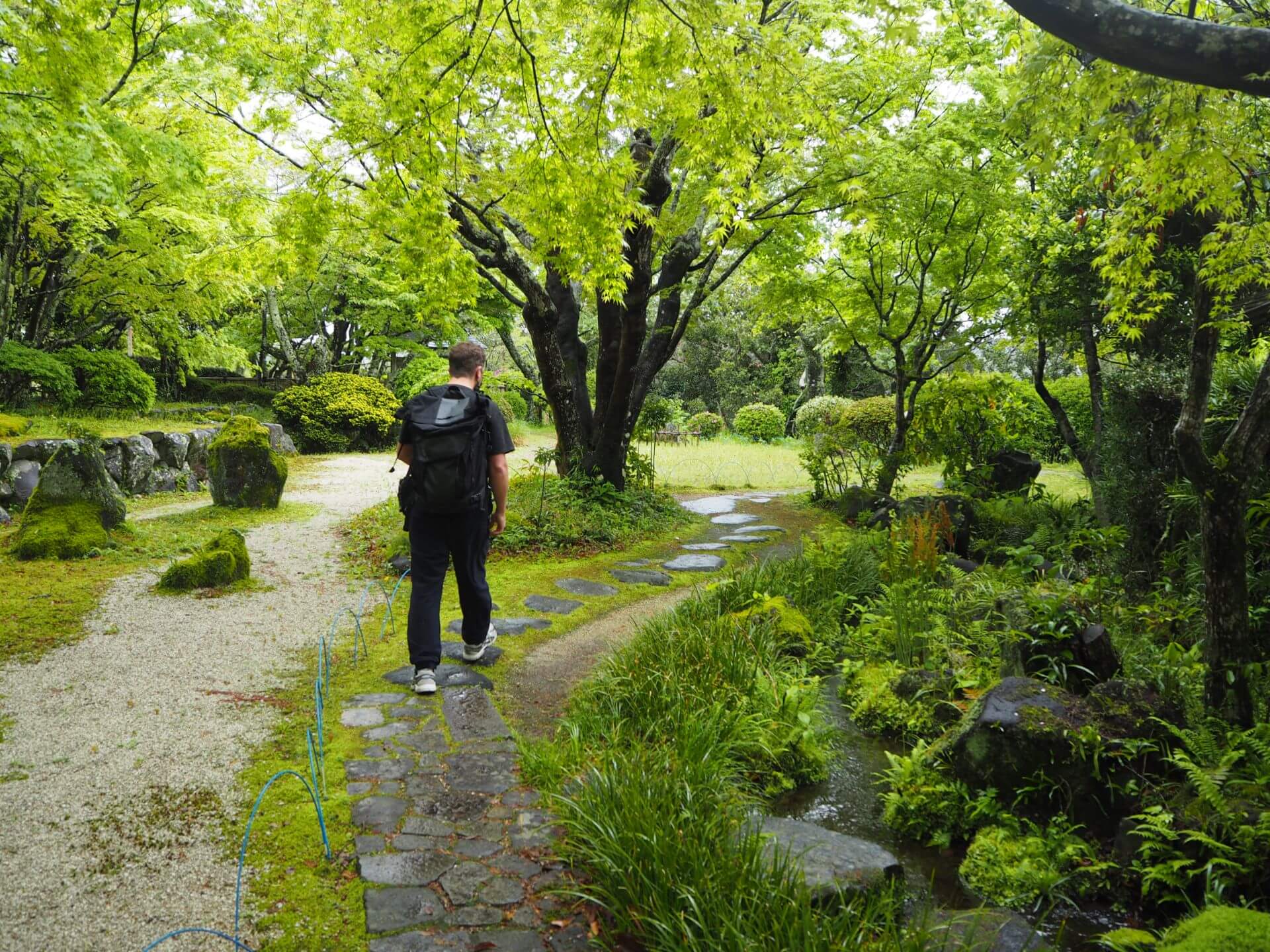 The castle itself is the main attraction here, but the surrounding Shiroyama Park can make for a fulfilling day trip. Seasonal flowers bloom all over, and the cherry blossoms are particularly famous in early spring. Barbecues, bird watching, and even a Japanese tea house and garden give you some options for how to make the most out of your journey to Tateyama Castle. Learn more about the park here: https://www.visitchiba.jp/things/shiroyama-park/