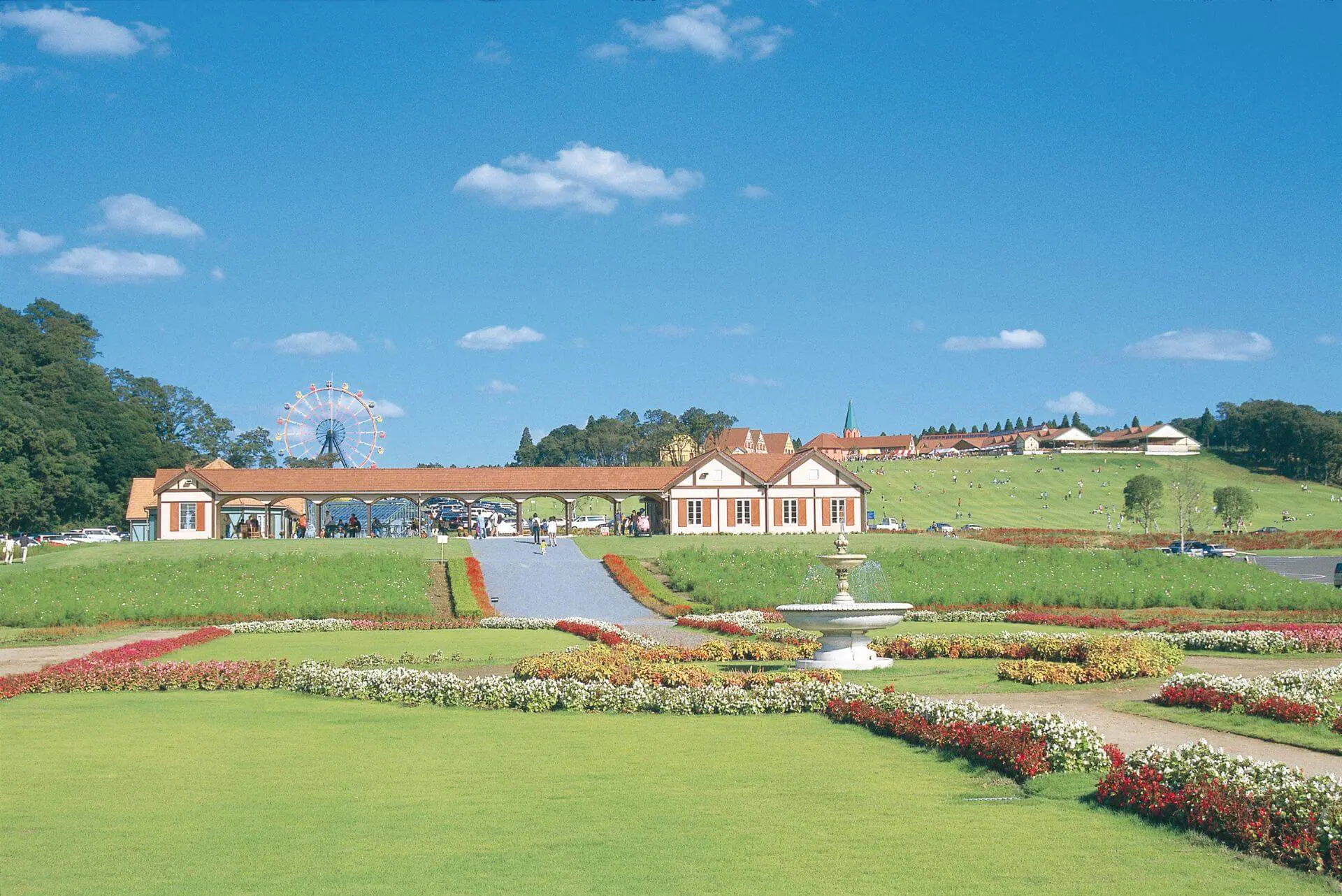 Country Farm Tokyo German Village: a park with fun-filled exploration for all ages
Things to Do | Visit Chiba | Latest update:2022/10/06
This leisure and amusement park spans over a huge area of rolling hills located just about a 30-minute drive from the Chiba side of the Tokyo Aqua-Line Expressway. This attraction is set up like a loop course, with parking all along the way, giving you the option to drive or walk from spot to spot along the perimeter. Each checkpoint along the loop is a new chance to have fun, or a moment to stop and enjoy the expansive scenery in all directions, complete with seasonal flower fields and grassy knolls. With some of the landscaping and architecture reminiscent of the European countryside, the sights along with the souvenirs will make you feel like it really is a trip to a German village.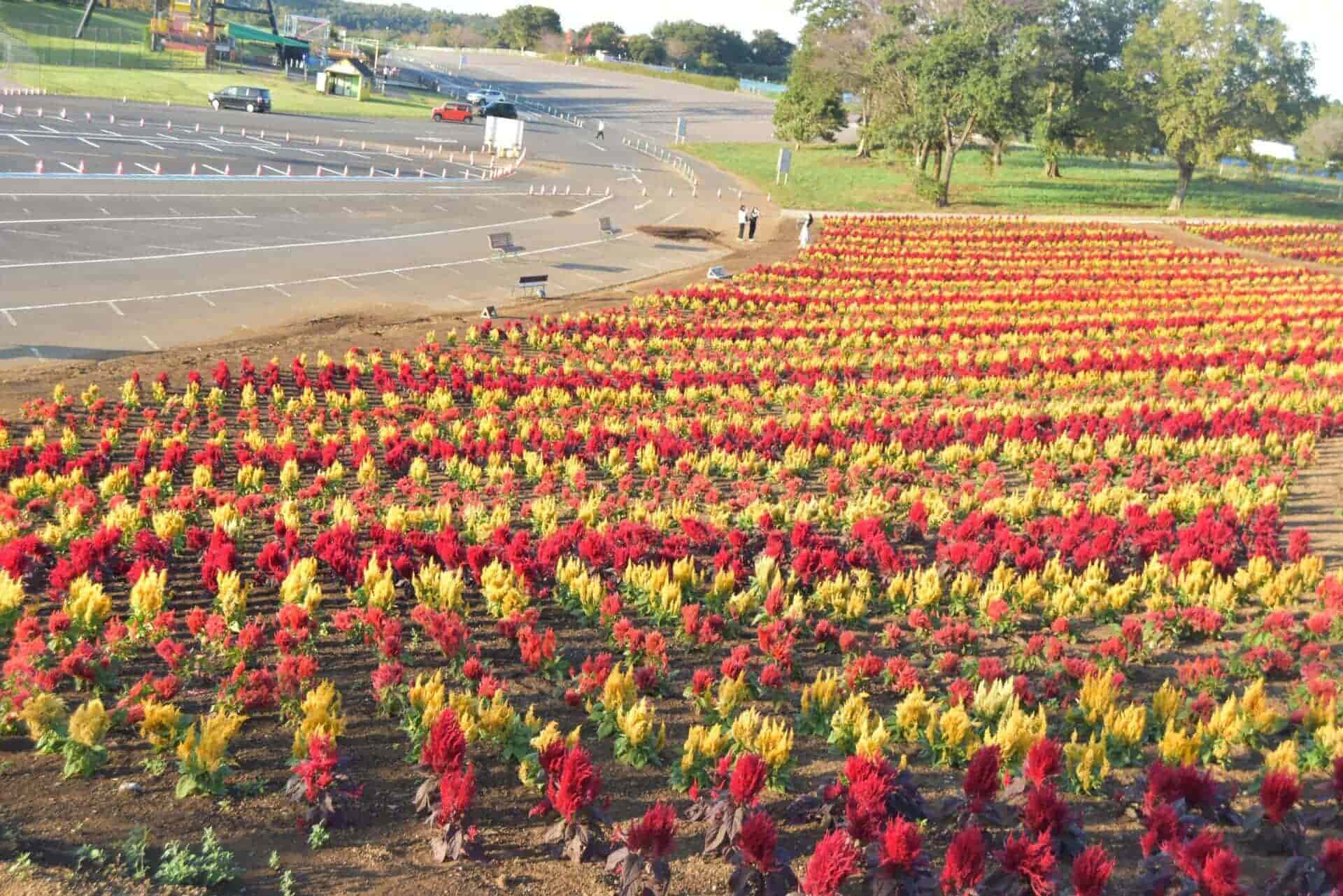 Golfing, playgrounds, carnival rides and games, pond cruises in swan boats, open fields for playing, forest exploration and rope swings all keep park-goers active, but shopping and strolling through the fields of flowers can make for an equally relaxing day. Let's take a closer look at what the park has to offer!
Attractions are abound at the "Amusement Area". While younger kids can enjoy gentle roller coasters and carnival rides, bigger kids and adults can fly down the massive slides. You can pay for each ride on an individual basis, but the park also sells an endless pass to ride as many rides as much as you want (about the cost of 4 rides total). Note that the pass can be used for attractions in other areas like the Ferris wheel or swan boats.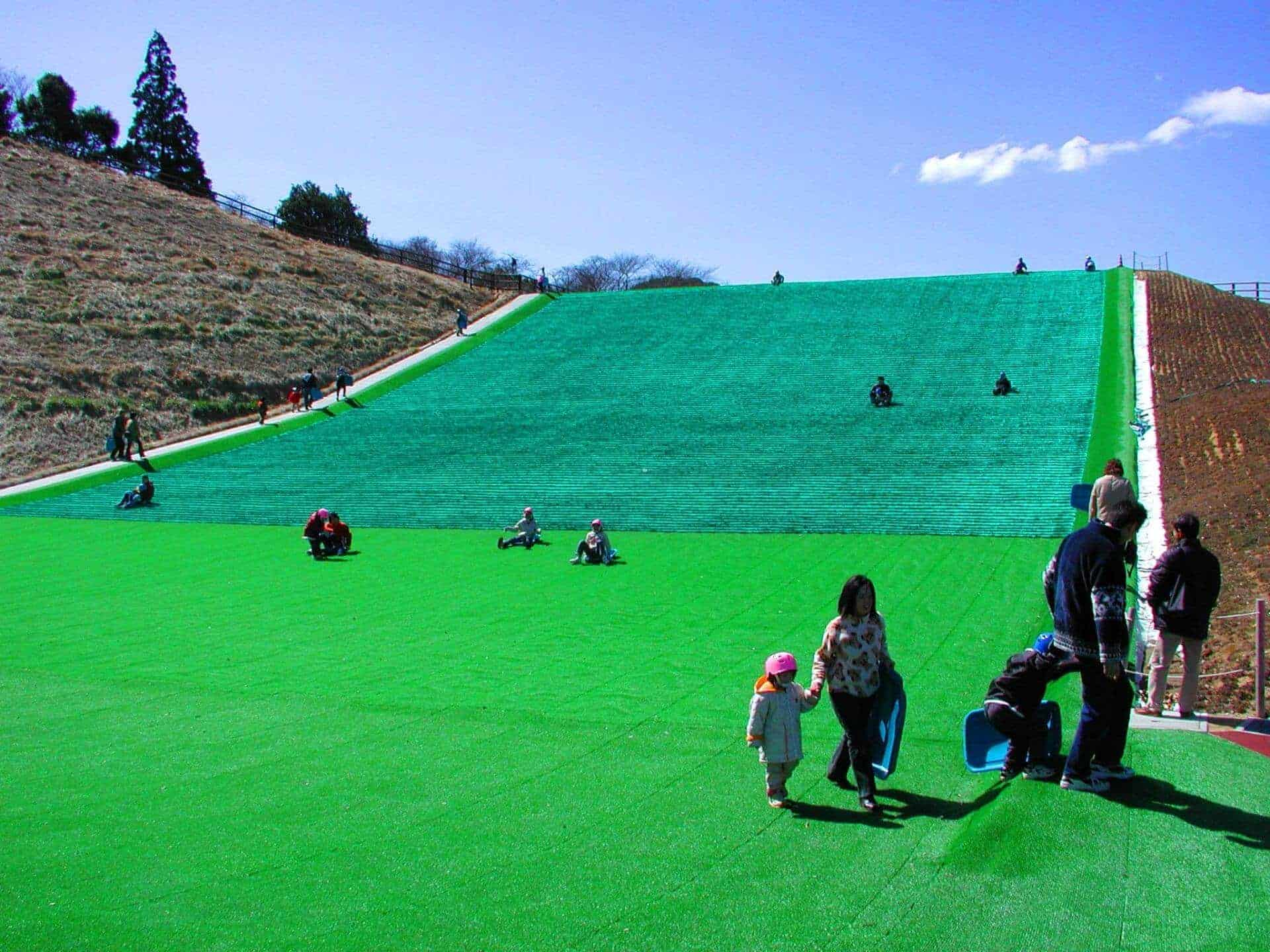 The "Jiji Forest" is found through a quaint log cabin, leading to a wide-open field with unique athletic equipment. Deeper into the hills you'll find rope swings and more log cabins, and plenty of places to play hide and seek, or whatever else you and your inner kid, or your own kids can think of. A small fee is needed to enter the area, but it will be valid all day.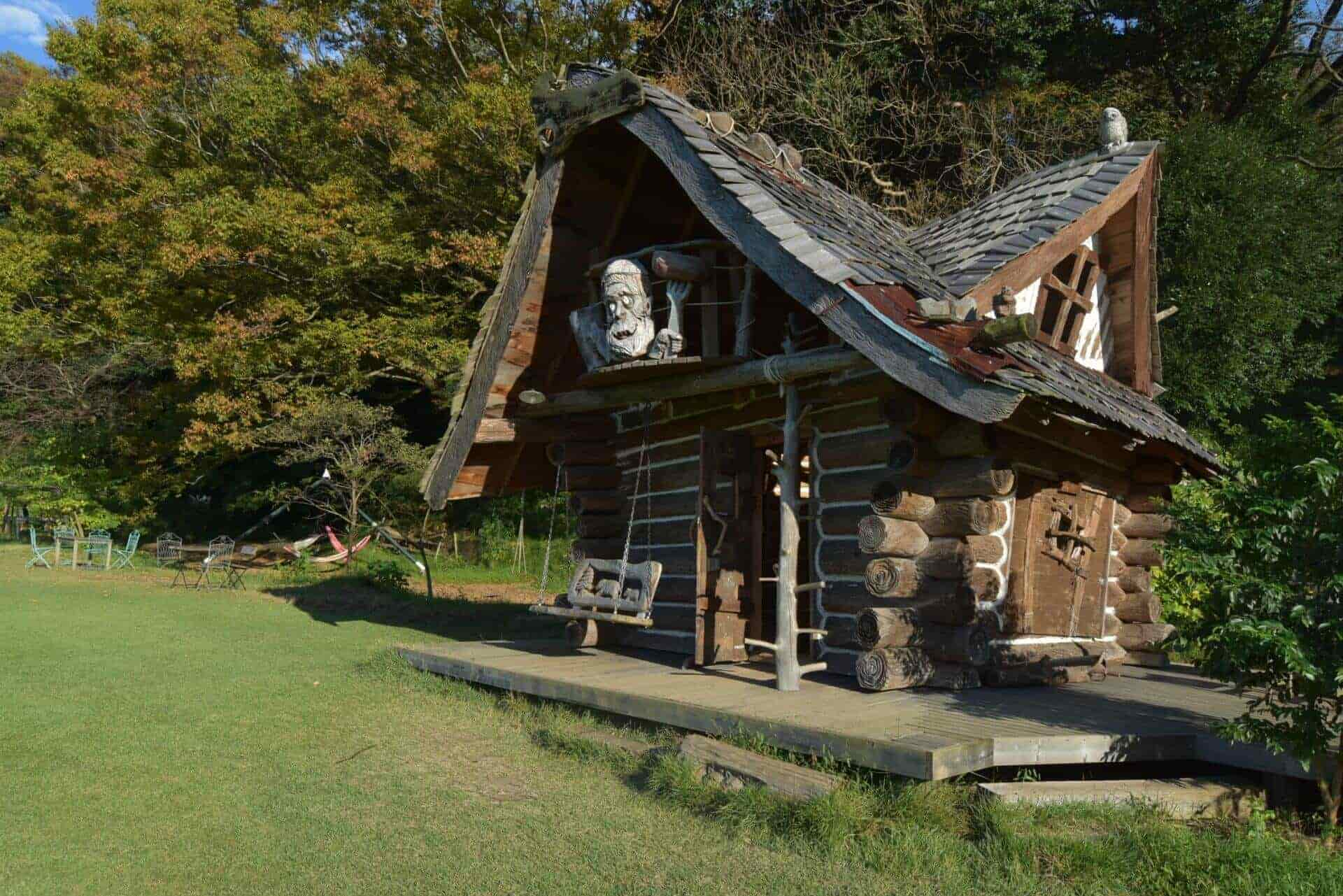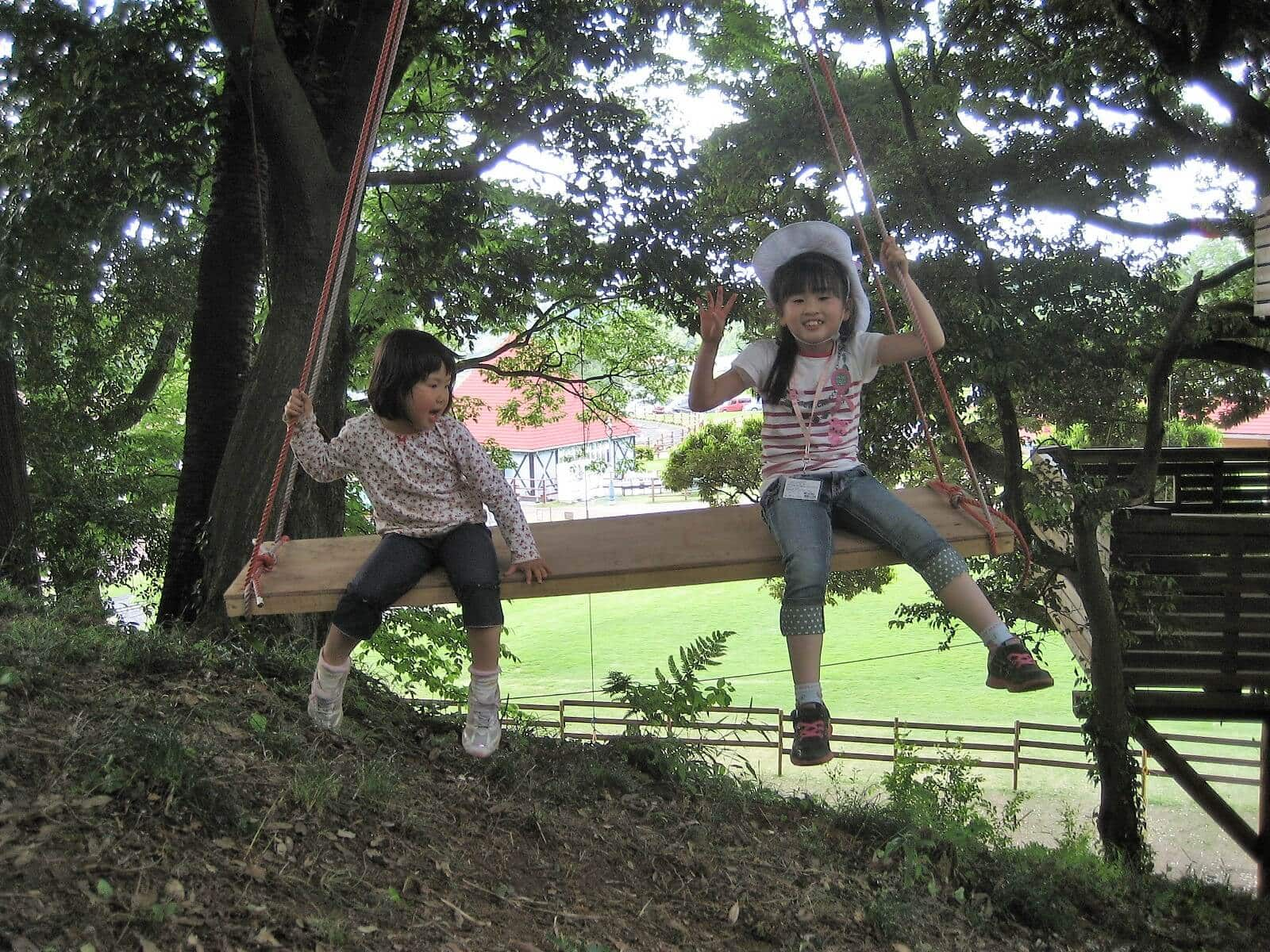 Nearby both the Jiji Forest and the Amusement Area is the petting zoo, which can be a nice break between rides. The stars of this zone are the goats, who climb between pens on high, narrow bridges. A cute pony greets you at the entrance, as well as a multitude of other animals like guinea pigs, sheep, and even the adorable and rare Patagonian maras.
Golf is also a popular activity here, with three different options to show off your swing. The "Hole in One Challenge" is in the upper corner of the park, overlooking an expanse into the wilderness of Chiba. Below the platform you swing from there are two separate holes positioned within their own respective mounds. A hole in one will bag you free admission to the park for next time, but just taking a few whacks is rewarding enough. The other options are the 9-hole "mini putter golf" and the 18-hole "putter golf" courses. While the 9-hole golf is kid-friendly and quite easy, the 18-hole course is also designed for beginners. Regardless of skill level though, everyone is sure to enjoy the beautifully manicured grassy hills you play on.
A great way to top off a fun-filled day in the park is with some souvenir shopping and food. Indulge on the sweets, snacks, and drinks imported from Germany, as well as your favorite German inspired meals. The barbecue area is open as well, where you can enjoy your meats and drinks from the nearby shop. Come visit Japan's very own Germany next time you come to Chiba!