Local Parks for Cherry Blossom Viewing
Things to Do | Visit Chiba | Latest update:2023/06/02
Every spring, people gather in parks across Japan as the sakura, cherry trees, burst into pink and white blossoms. Since hanami, cherry blossom viewing, is such a beloved yearly ritual here in Japan, the most well-known parks in Tokyo become full of visitors during the annual bloom. Luckily Chiba, just across the border from Tokyo, offers convenient locations that also tend to be less crowded, helping you enjoy the beauty of sakura while avoiding the crowds. This article introduces three local spots here in Chiba to enjoy hanami.

Aoba no Mori Park
Aoba no Mori Park is a local favorite that is easily accessed from downtown Chiba. With a mix of early and late-blooming cherry blossom trees, this park is bustling with spring energy for a comparatively longer time than other spots. The park not only has open fields for play and barbecue, but also the "sculpture square" with 19 realistic statues to enjoy. If you want variety, accessibility, and are maybe looking for some dinner or shopping after your day in the park, then this place is for you. While it is popular, it is also guaranteed to be less claustrophobic than the crowded cherry blossom spots in Tokyo.
Satomi Park
Located in Ichikawa City, which is just across the border from Tokyo, Satomi Park makes for a perfect day-trip destination from the nation's capital. A local castle once stood here during the Warring States period, just above Tokyo Bay on the Edo River, and remnants of this history can still be observed here. The cherry blossoms are a big draw of course, and a gorgeous line of them begin right at the bus stop to lead you into the park. Over 200 individual trees make for a thrilling site, but people also come here for the regionally famous rose garden. There is also a viewpoint to give you a panoramic view of the Edo River, a sight that's sure to contribute to your day enjoying the flowers and history here.
Omigawa Joyama Park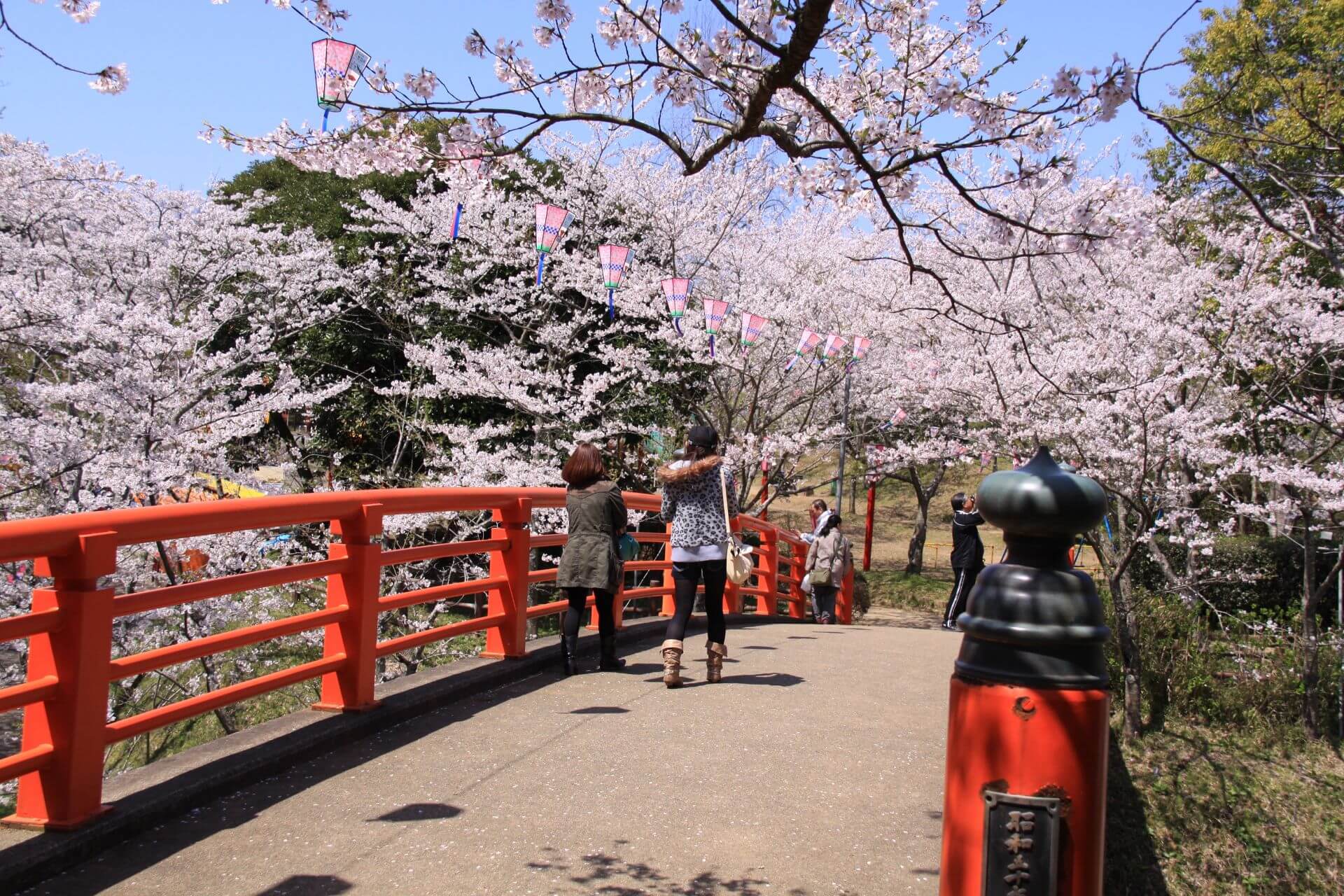 Photo Courtesy of Katori City, Chiba
One of the most famous spots in the northern Chiba area for flower appreciation, Omigawa Joyama Park sees visitors flocking to see each season's spectacles. Aside from the seas of pink cherry blossoms in the spring, summer sees a bloom of hydrangeas, and autumn a stunning bloom of fragrant olives. Traces of a castle that once stood here can be seen, and many also come here for the athletic courses as well as the Seifuso Center, which is a popular spot to rent for various traditional activities like flower arranging and tea ceremonies. This is a great park to enjoy for a family looking for a fun-filled day, but also a place to have a quiet afternoon enjoying some of northern Chiba's best nature.
Learn about other unique spots for cherry blossom viewing in Chiba here: visitchiba.jp/things/unique-cherry-blossom-spots