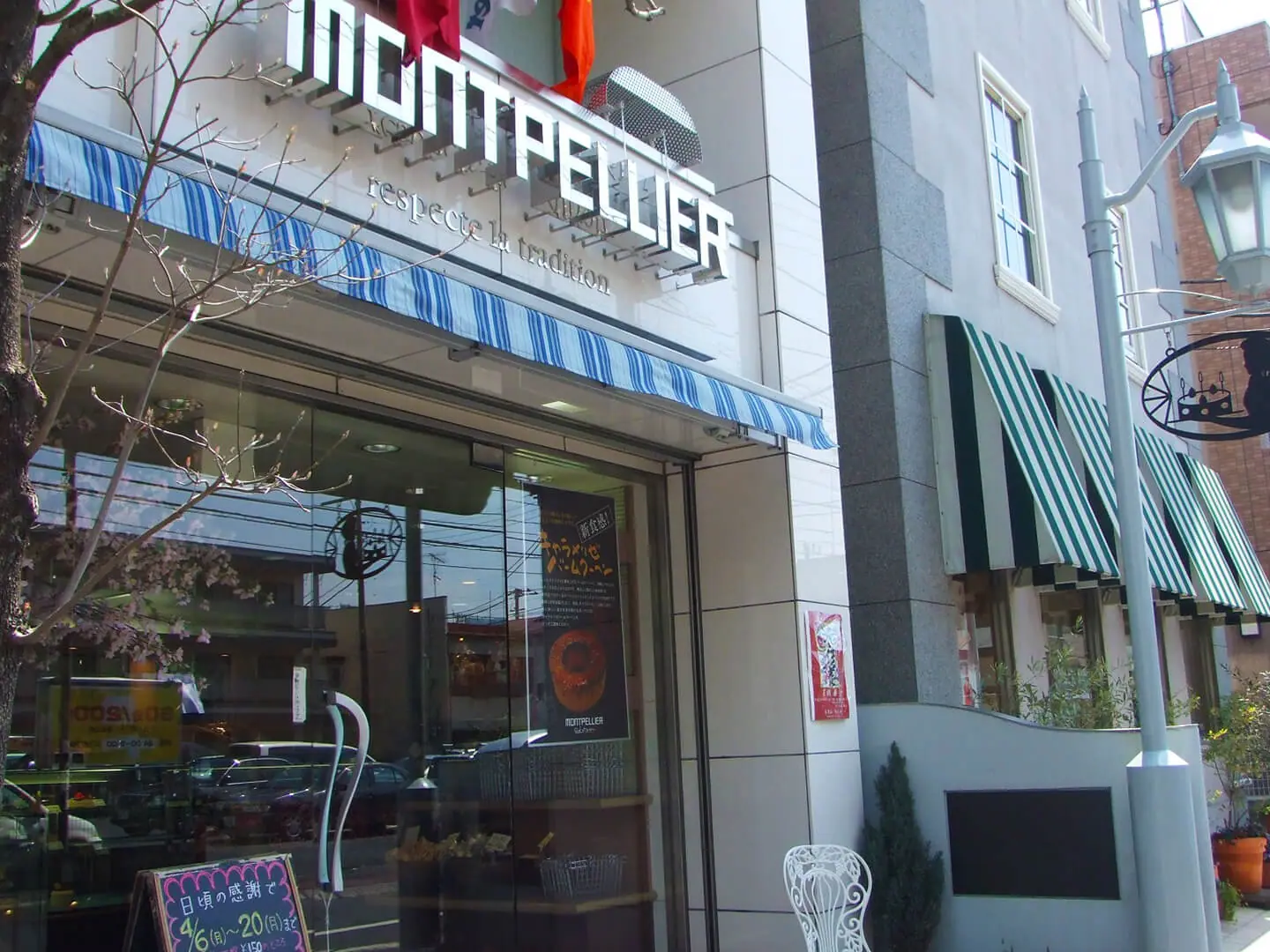 Montpellier: Far from Flaky
Things to Do | Visit Chiba | Latest update:2023/03/30
The confectioner Montpellier stands proudly behind its nearly fifty-year history as a purveyor of sweets crafted from local ingredients, especially pears. The main shop, a two-minute walk from Ichikawa Station's south exit, was opened in 1972 by the parents of the current operator, Ms. Rika Jimbo. The family has since expanded to two shops, the second is inside Ichikawa Station, which is only a nineteen-minute train ride away from Tokyo Station, on the JR Sobu Line.
Chiba Prefecture is the number one pear-producing prefecture in Japan, and Ichikawa City, Montpellier's home, is one of its largest pear-producing areas. To honor the city's agricultural history, the pears were branded as "Ichikawa no nashi" (Pears produced in Ichikawa) in 2007. "O-machi" is an area of the city where many local farmers sell their produce, especially along a stretch of National Route 464 – which runs through O-machi – which has been dubbed O-machi Pear Road. During pear season, the local farm stands here are bustling with buyers eagerly seeking out this fruit. Customers arrive from far and wide, seeking "Ichikawa pears," from both inside and outside the city, and even from areas far from Chiba.
Pear cultivation in Ichikawa City began in the Edo period, with Zenroku Kawakami, a teacher at a local private school. Realizing that the land of Ichikawa was suitable for pear cultivation, he brought back a pear branch from Mino Province – currently Gifu – and started a trial cultivation. Of the many varieties of Japanese pears, the type cultivated by Ichikawa farmers gained high popularity nationwide at that time; they were named "Ishii Wase". "Wase," means a type of fruit which may be harvested earlier than others of its own genus.
At Montpellier, the area's pears are showcased in two particular confections; the Bouchée and the Japanese Pear Jelly. The jelly's debut arrived ten years ago, as part of Montpellier's efforts to offer products spotlighting Ichikawa pears at local festivals. Although the jelly was created especially for these events, it received such excellent reviews that it became a staple in their shops.
After the success of the Japanese-pear Jelly, Montpellier realized the marketing power of using local ingredients, and decided to create the Japanese-pear Bouchée; a small disc of scrumptious cake, filled with the finest of pear jellies and a delectable swath of butter. It was then added to the lineup of their four famous Bouchées; salt-butter, strawberry, cheese, and marmalade jam.
Despite the popularity of her pear-based sweets, Ms. Jimbo states that perhaps Montpellier's bestseller would be the Mont Blanc; a chestnut-cream cake (called Mont Blanc in Japan) using the Japanese chestnut as its signature ingredient. Since it is their best-selling item, Montpellier always has many at the ready for any customers coming through their doors. Although autumn is chestnut season, the ingredients needed for the cakes may be sourced year-round, so there is never a shortage of these delectable cakes.
Montpellier makes using high-quality fruits in their sweets a top priority, and depending on the season, they offer sweets made of mango, melon, and persimmon from different parts of Japan; where they are purchased in their best season. Although pear season is from July to September, the ingredients needed to produce their pear-based sweets retain their freshness throughout the year.
Ms. Jimbo says a wide range of age groups visits her two shops – from people in their twenties to people in their eighties – but that locals (and those passing through Ichikawa Station) account for about two-thirds of her clientele. She also hopes that foreign tourists will both enjoy her sweets, and see Montpellier's confections as "quintessentially Japanese."