The endless enjoyment of Sakura
Things to Do | Visit Chiba | Latest update:2022/03/22
The beauty of the cherry blossom trees, sakura, is enhanced by the fleetingness of the bloom (just about 2-3 weeks), and no one ever tires of seeing them each year. However, rather than visiting the same spots, it's very worthwhile to seek out new places to enjoy these flowering trees, and we have a few ideas to get you started on a "sakura trip" in Chiba.
Sakura-no-Yama Park
Like the name suggests, this park is dotted with beautiful cherry blossom trees, and being next to Narita Airport, the backdrop of the sky against the vivid pink flowers is itself dotted with planes coming and going. It's a truly awe-inspiring sight, best enjoyed lounging under the trees with your favorite snacks and drinks. Aside from the spacious park, the "Sora-no-Eki Sakura-kan" shopping center in the park sells souvenirs and local produce for a keepsake of your adventure to Sakura-no-Yama Park.
Omigawa Joyama Park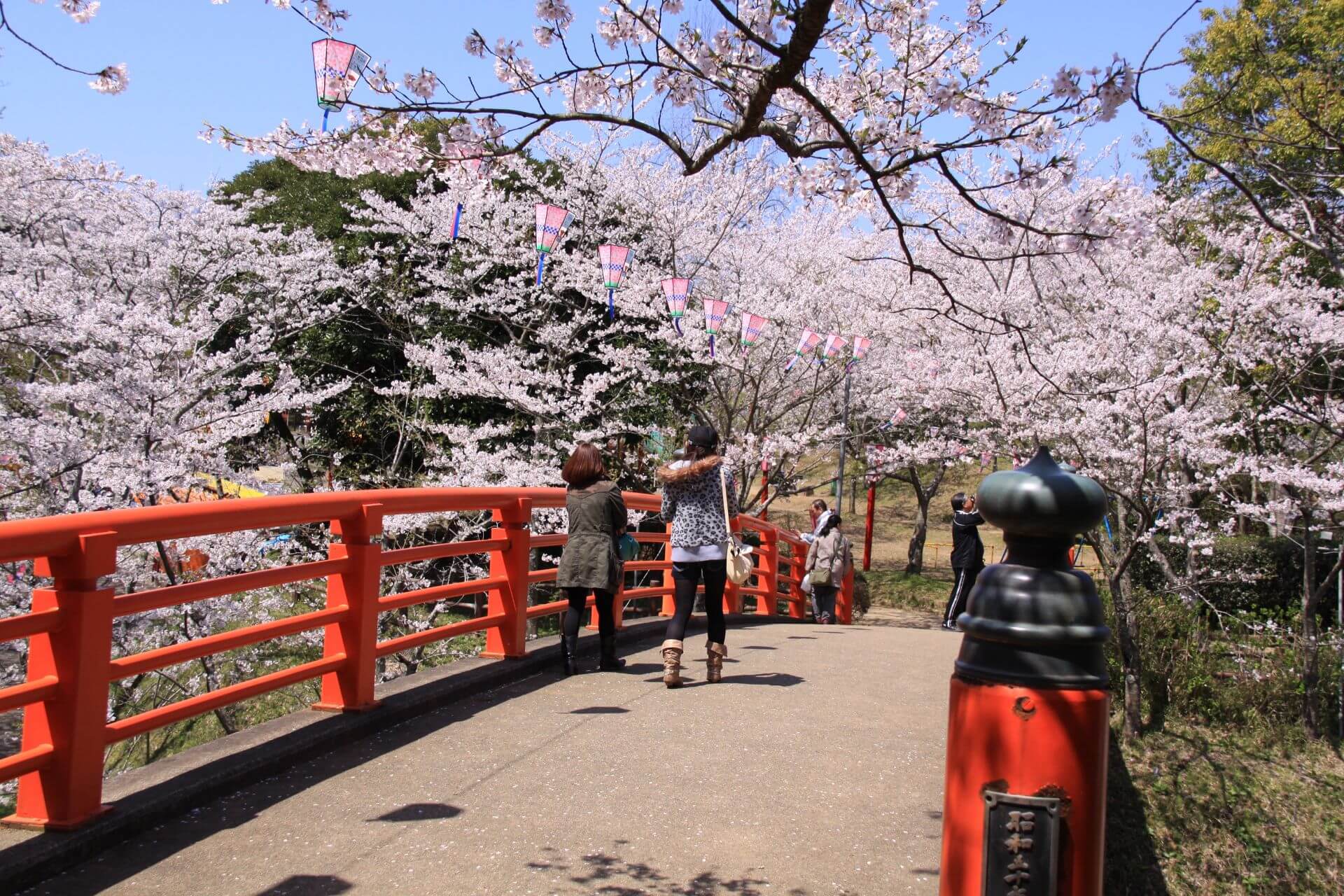 Photo Courtesy of Katori City, Chiba
One of the most famous spots in the Northern Chiba area for flower appreciation, Omigawa Joyama Park sees visitors flocking to each season's spectacles. Aside from the seas of pink cherry blossoms in the spring, summer sees a bloom of hydrangeas, and autumn a stunning bloom of fragrant olives. Traces of a castle that once stood here can be seen, and many also come here for the athletic courses as well as the Seifuso Center, which is a popular spot to rent for various traditional activities like flower arranging and tea ceremony. This is a great park to enjoy for a family looking for a fun-filled day, but also a place to have a quiet afternoon enjoying some of Northern Chiba's best nature.
Satomi Park is where the local castle was during the warring states period, just above Tokyo Bay on the Edo River, and remnants of this history can be seen here and there. The cherry blossoms are a big draw of course, and a gorgeous line of them begin right at the bus stop to lead you into the park. Over 200 individual trees make for a thrilling site, but people also come here for the regionally famous rose garden. There is also a viewpoint to give you a panoramic view of the Edo River, a sight that's sure to contribute to your day enjoying the flowers and history here.