Kominato Railway: Hop on this classic train for a new rail experience
Things to Do | Visit Chiba | Latest update:2022/08/02
Sometimes the journey itself can be the majority of the fun. Train adventures enable you leave the driving to the conductor, while avoiding being stuck in traffic heading through congested streets or highways like you might on a bus. A trip by train means you can ride comfortably through cityscapes or countryside, relaxing and enjoying the scenery rushing by. Japan is connected by rail at nearly all corners, and its compact size means train journeys can be kept to a comfortable day or two, keeping the novelty fresh and fun.
While many visiting Japan look forward to riding the shinkansen bullet trains, the local lines that weave through Japan's less populated areas are not to be overlooked. The Kominato Railway that runs from Chiba's Ichihara City to Otaki Town is a quaint, local line that still has its cars run on diesel, eliminating the need for power lines along the tracks. The train cars are short and rustic, and take you through an area of Chiba that seems blissfully frozen in times past.
Photo Courtesy of the Kominato Railway
The classic, diesel-powered train cars are matched nicely by the unchanged, wooden station houses along the way. This train journey you'll take is a very good example of "if something isn't broken, don't fix it", and many of the stations along the Kominato Line are left "as they are".
Photo Courtesy of the Kominato Railway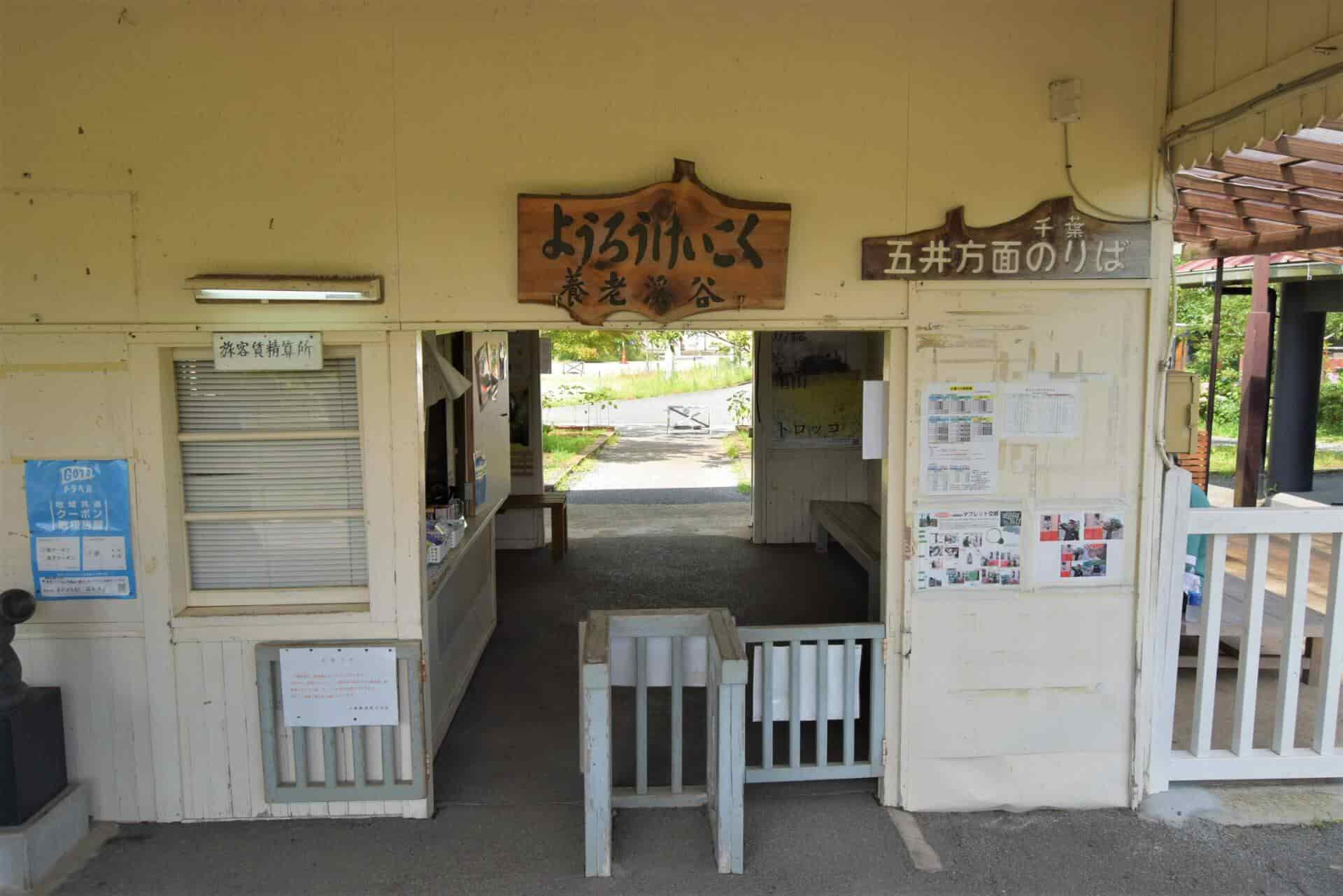 In fact, some of the stations have been identified as culturally important locations, with Kazusa Tsurumai Station being a famous one in particular. It hasn't been altered since the 1930's, and is famous for representing the train culture of its time.
The Kominato Line heads through dense agricultural areas, and over complex rivers and gorges, giving you a closer look at some of Japan's unique geography, as well as seasonal foliage. The pinks of the cherry blossoms are a big draw here as they are in many places in Japan, but a unique view among the canopy of pink is the fields of vibrantly flowering yellow nanohana, an edible plant native to Japan that's similar to canola. After spring, the dense greens of the summer landscapes and warm air blowing through the open windows of the train is a surreal and invigorating experience. Many also come in autumn to see the darkening colors shading the seemingly limitless countryside. As the diesel train chugs along you really feel its weight, making you feel connected with the tracks, and in some ways, with the gorgeous scenery all around, creating a buzz of excitement among you and your fellow train adventurers.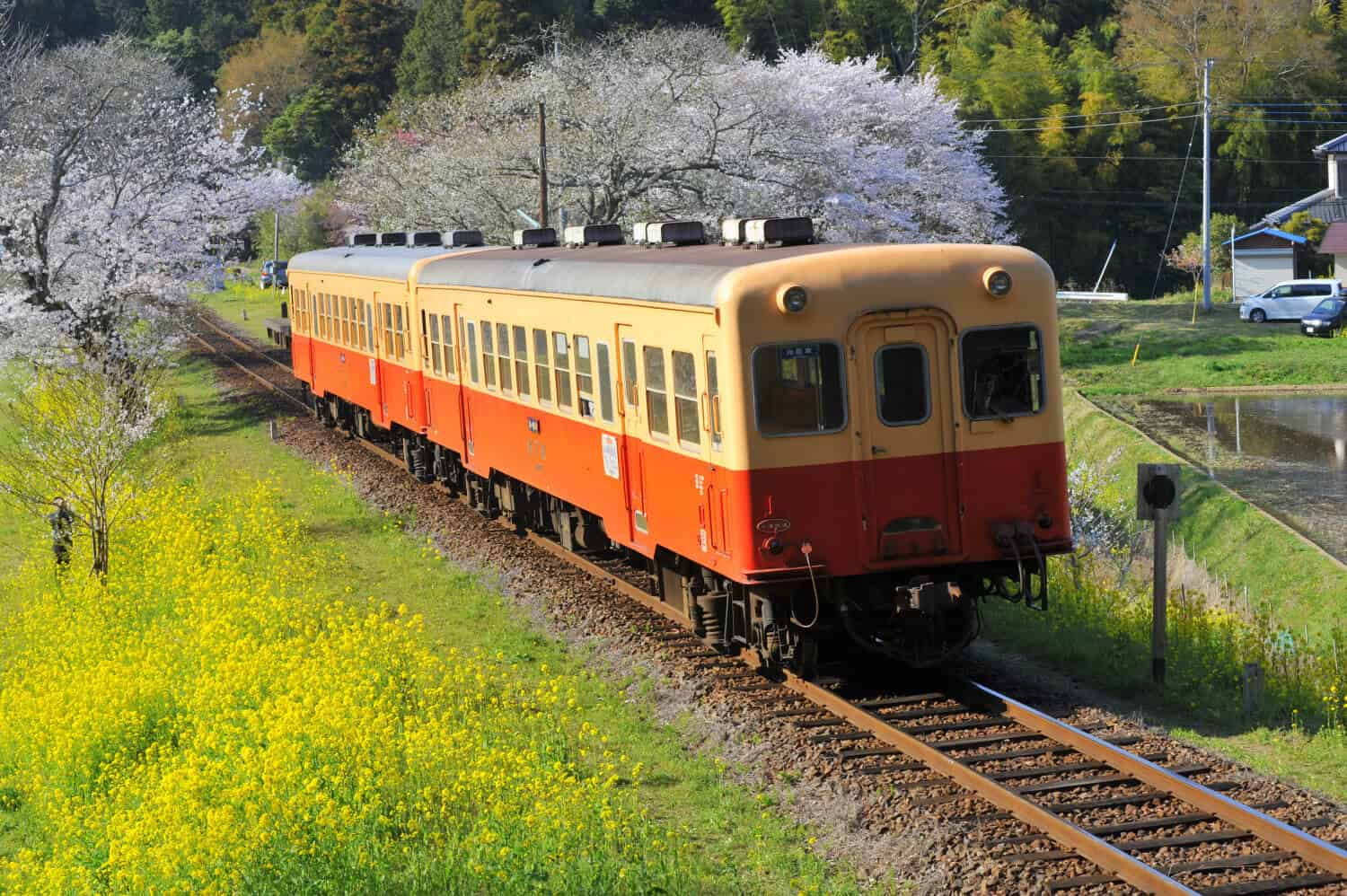 Begin your journey at Goi Station, reached from Tokyo by the JR Sōbu Line, but you may want to explore here a bit first. Many larger stations throughout Japan have designated waiting rooms for passing time if you have a transfer or are waiting for someone, so Goi Station has taken this concept and made a quaint cafe just outside the station, next to the tracks. The "Waiting Room and Cafe" has a cool wooden interior, serves simple meals and sweets, and also sells a variety of train-themed souvenirs, as well as local and iconic goods.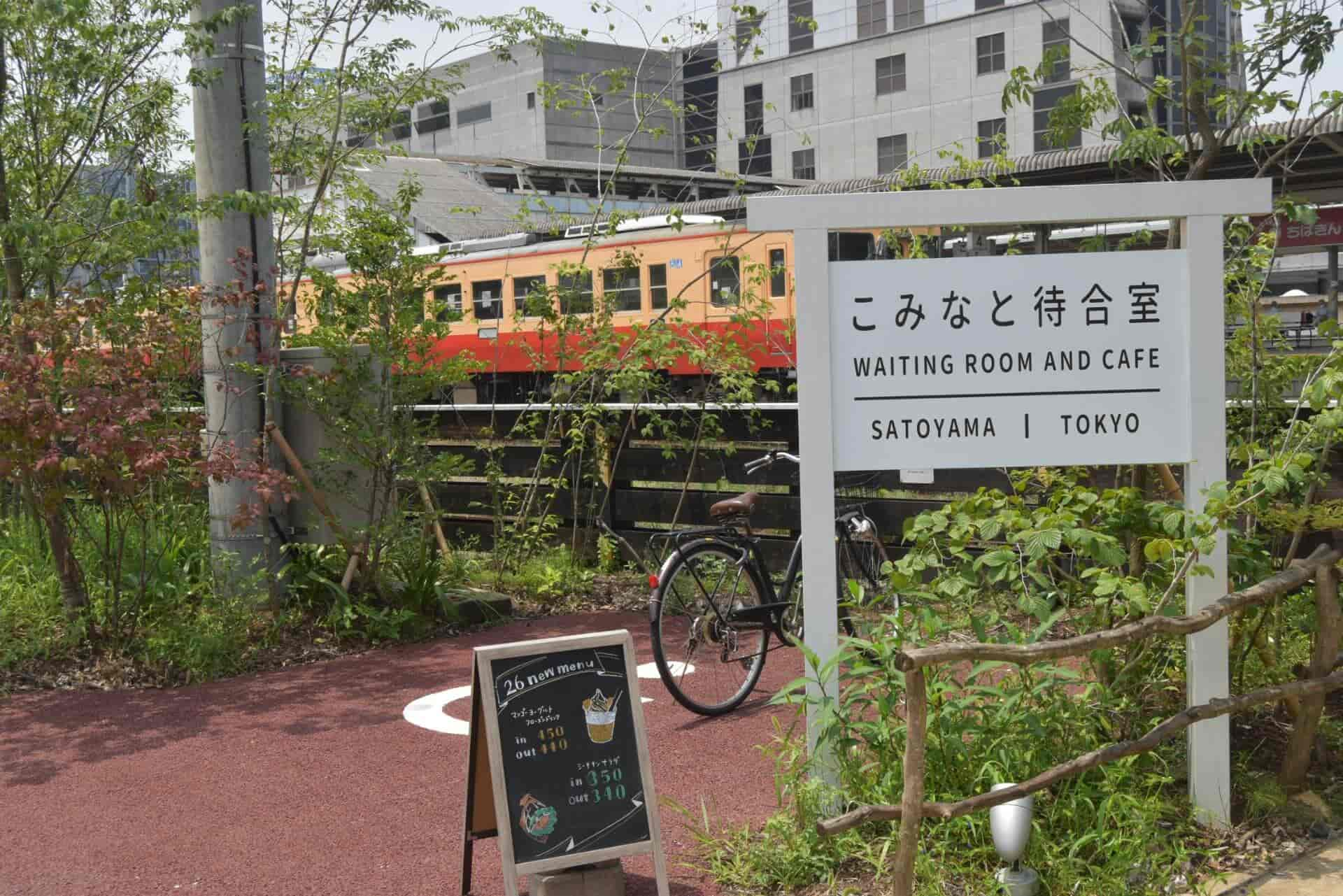 Photo Courtesy of the Kominato Railway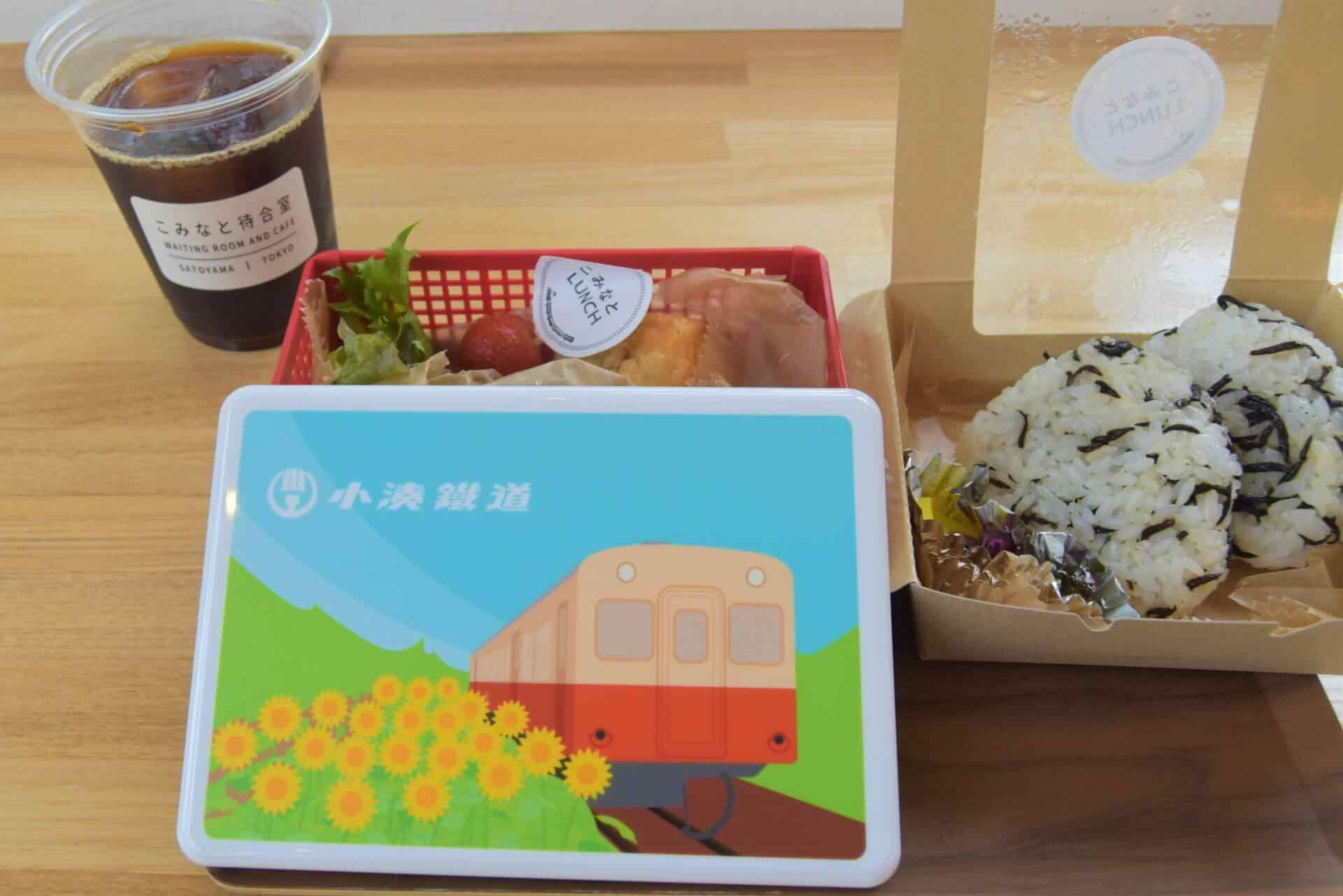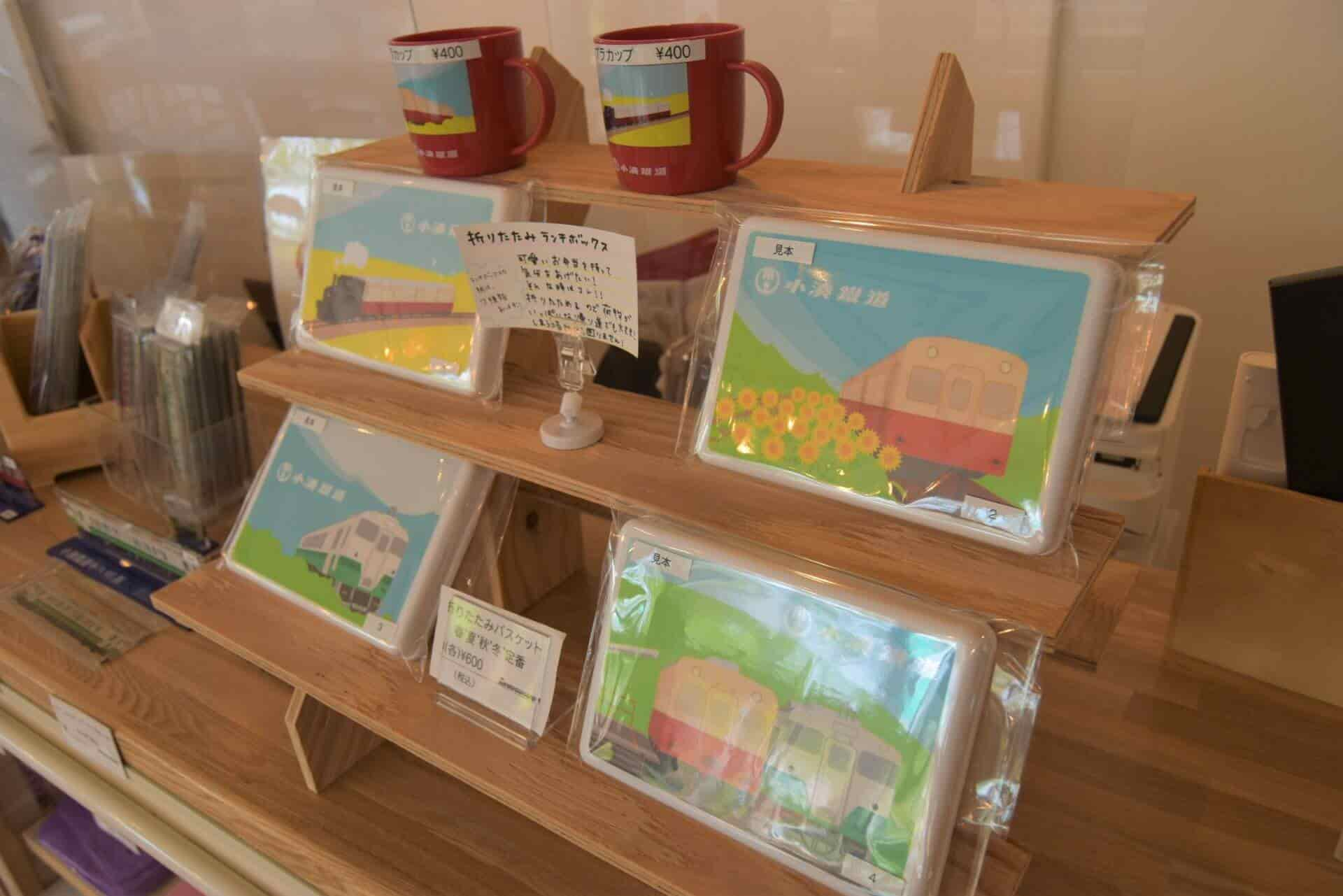 Slightly down the tracks you'll find the Kominato Railway headquarters, and a quick reservation will allow you to see their storehouse of classic steam locomotives on display.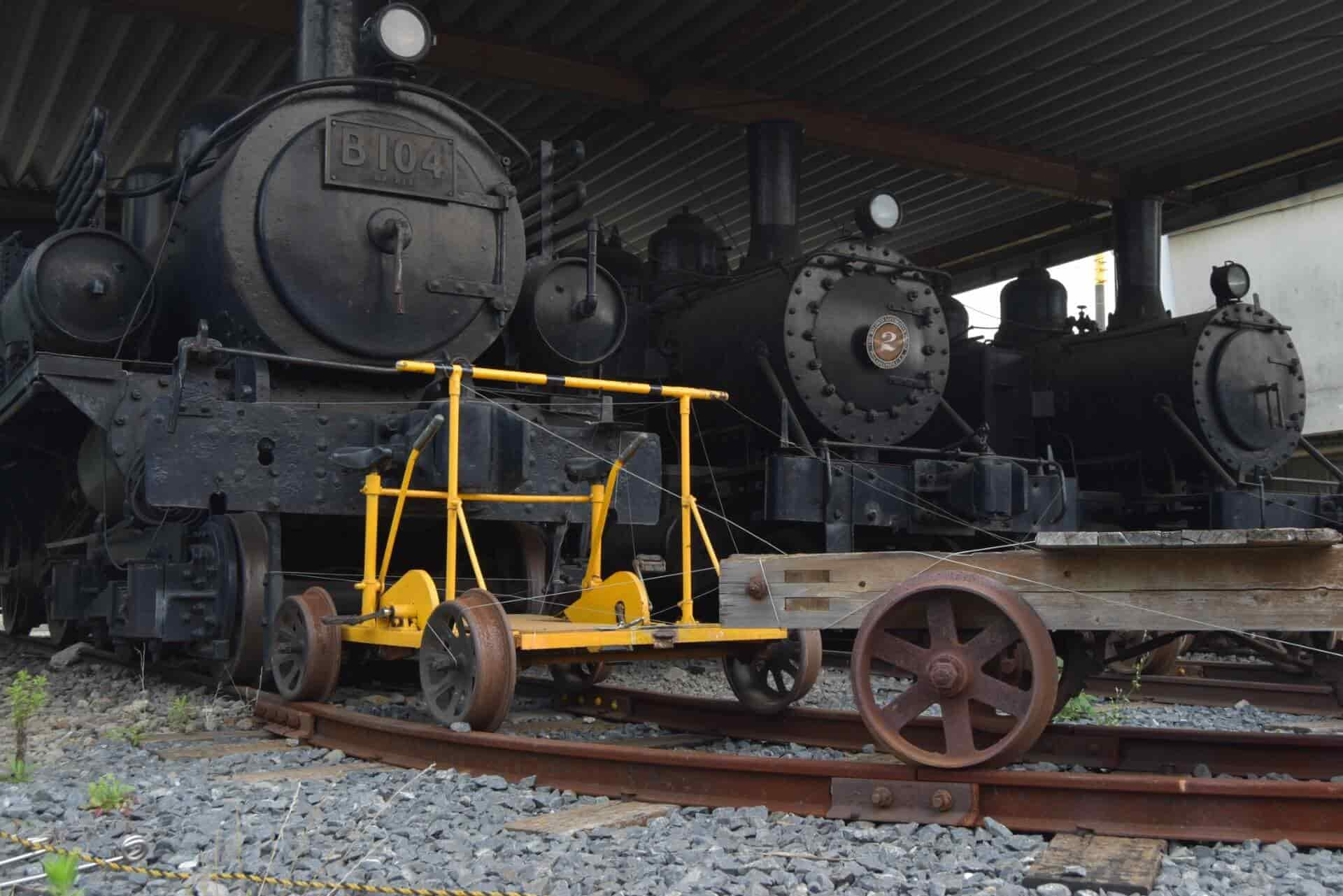 Another option for an adventure on this rail is the torokko railcar, which is a locomotive that pulls along passengers riding behind in railcars with open windows. It feels more like a shuttle train you might find at Disneyland, but chugs along at a much more thrilling pace. The railcar costs an extra 600 yen per person in addition to the regular train fares.
Photo Courtesy of the Kominato Railway
With riding the train as the primary purpose of the journey, Kominato Railway offers special all-day tickets for those who want to ride back and forth, and get off at different stations to explore. An all-day pass is 1840 yen for adults, and half that price for children in elementary school and younger.