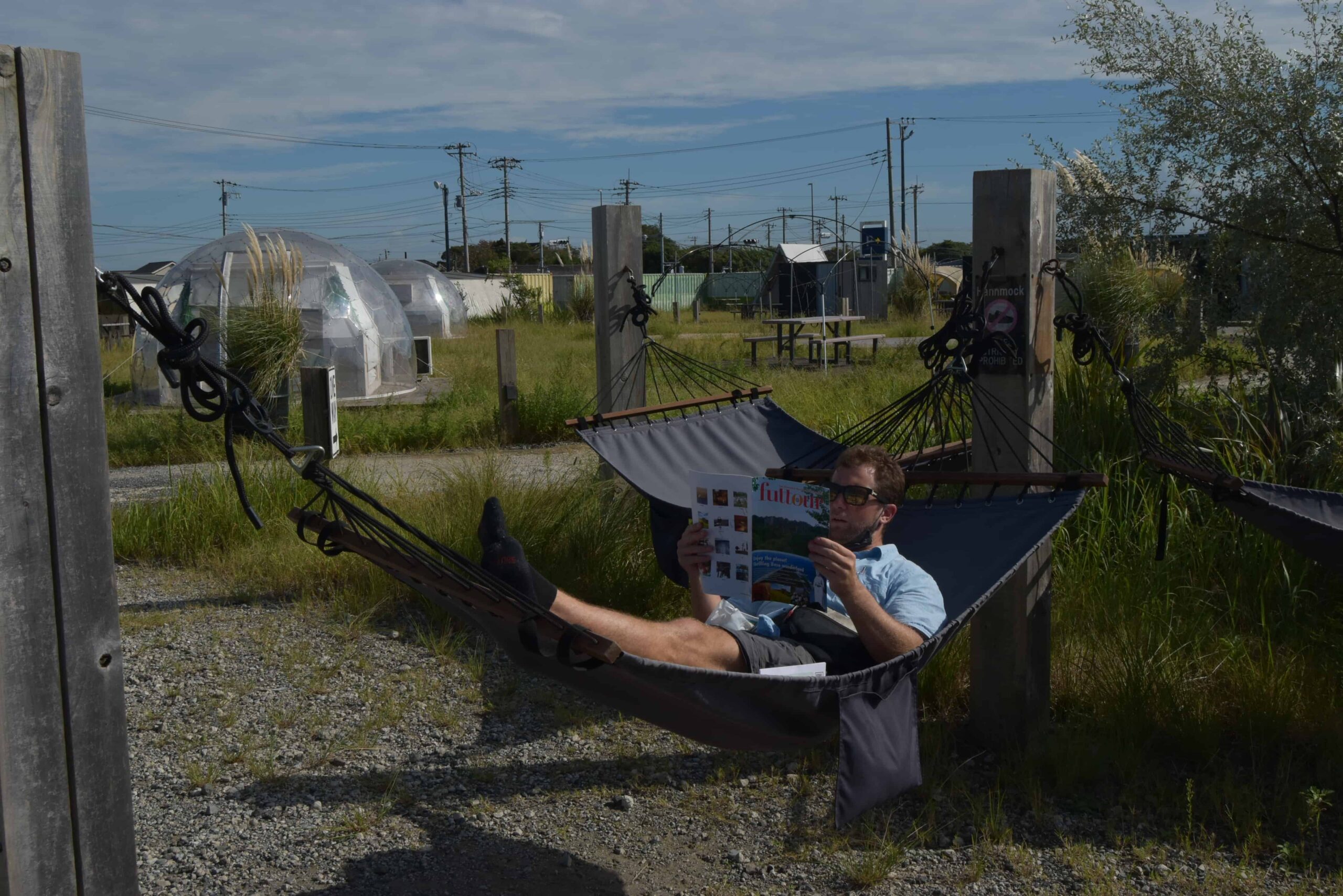 Resort style camping in Chiba, Japan: "Glamping"
Things to Do | Visit Chiba | Latest update:2023/03/17
While you have everything you need for an urban vacation in Tokyo, you'd do well to step out of the city and take in the natural beauty of Japan. Just across Tokyo Bay on the Aqua-Line Expressway, or east around the bay on the train, Chiba's great outdoors awaits, inviting you to spend a night under the stars. Here we have four unique "glamping" areas that offer a hassle-free, serviced camping experience if you're interested in getting closer to nature.
WILD BEACH
Take the Aqua-Line Expressway, the underwater highway across Tokyo Bay, and you'll find yourself in Kisarazu City, famous for its outlet shopping center that draws weekend shoppers from all over. Another popular getaway nearby is the beach-themed glamping ground "WILD BEACH".
Many come here to just have a barbecue or meal at the restaurant during the day, but the main draw is the accommodations. You can stay in a trailer, a tent, or even a lodge unit, all fully furnished with the necessary equipment you'll need to have a genuine camping experience. Beside the camping zone is the restaurant area with a man-made white sand beach, perfect for relaxing with food and drinks while you enjoy the refreshing and sometimes "wild" outdoor atmosphere.
TENT
Located in Ichinomiya, the venue for the 2020 Olympic surfing events, you'll find an immaculately maintained glamping ground. While the name here is "TENT," you'll be staying in tent-shaped cottages with a wooden deck out front.
It's best to consider this place half camping, and half resort, giving the feeling of camping, but with all the luxuries you'd expect from a resort hotel. The interiors of the cottages are kept spotless, making the idea of lounging inside just as appealing as barbecuing and dining on the wooden deck out front.
There are plenty of options for food and drink, so you won't need to worry about extra shopping. Lastly, being close to the beach, you can take a quick walk for some fun in the sun with either your own gear, or things available for rent from reception.
ISUMI Glamping Resort &Spa SOLAS
The most diverse glamping resort on our list, SOLAS has something for everyone to enjoy. The dome tents and "villa" style cottages give off a northern European aura, and are tastefully arranged among the stunning greenery.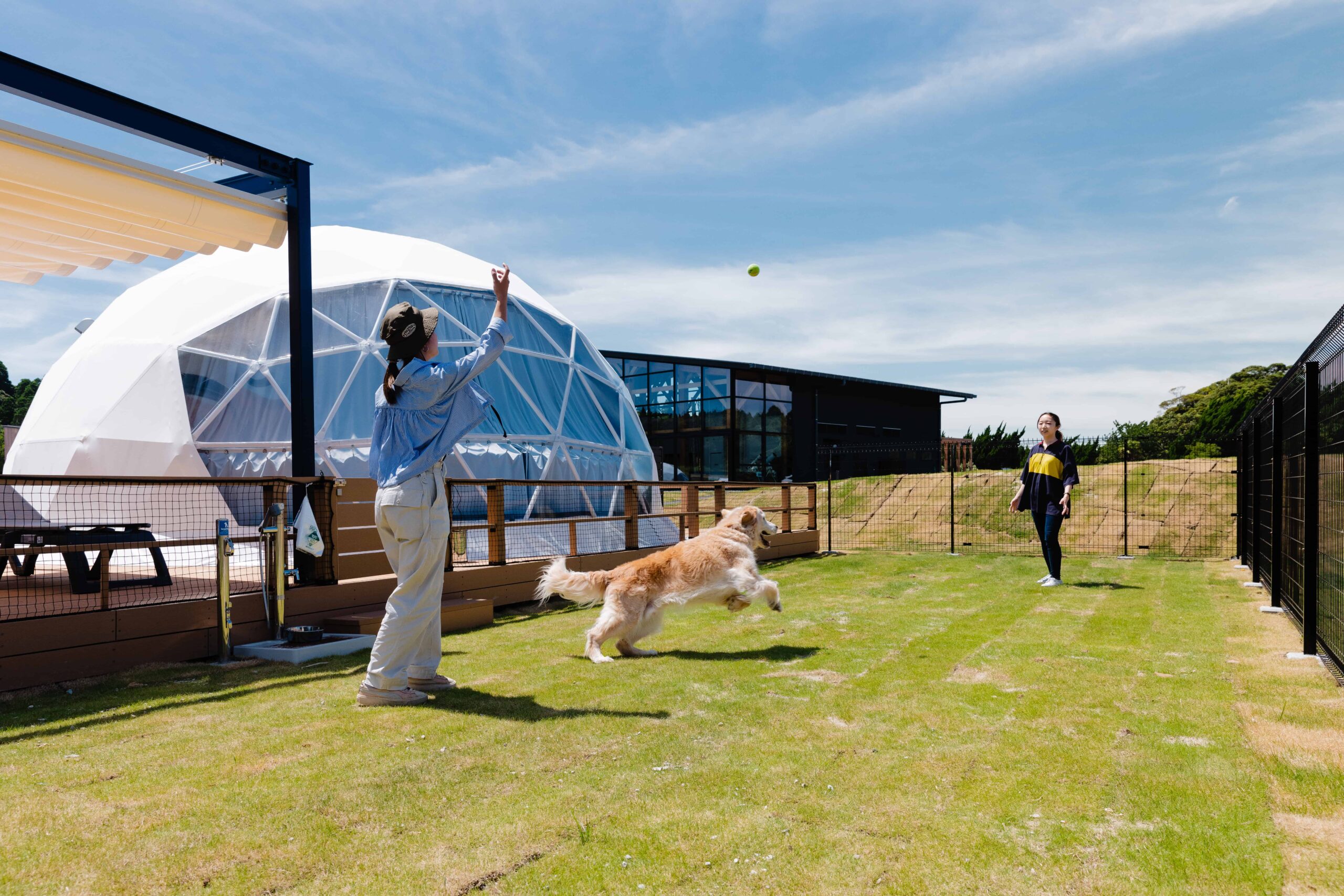 Also, for those who prefer to bring their own camping gear, there is also a traditional camping area away from the furnished rooms. In keeping with the European theme here, there are Finnish style, wood burning saunas near the bathing area, letting you clean up and relax either before or after enjoying a gorgeous dinner spread made using locally sourced foods. After your camping festivities and meals, SOLAS's beautifully secluded location makes it the perfect spot to treat you to one of nature's best shows: the night sky filled with stars! For the ardent stargazers, one of the sites has a "glass dome", a custom space to fully enjoy the night sky above.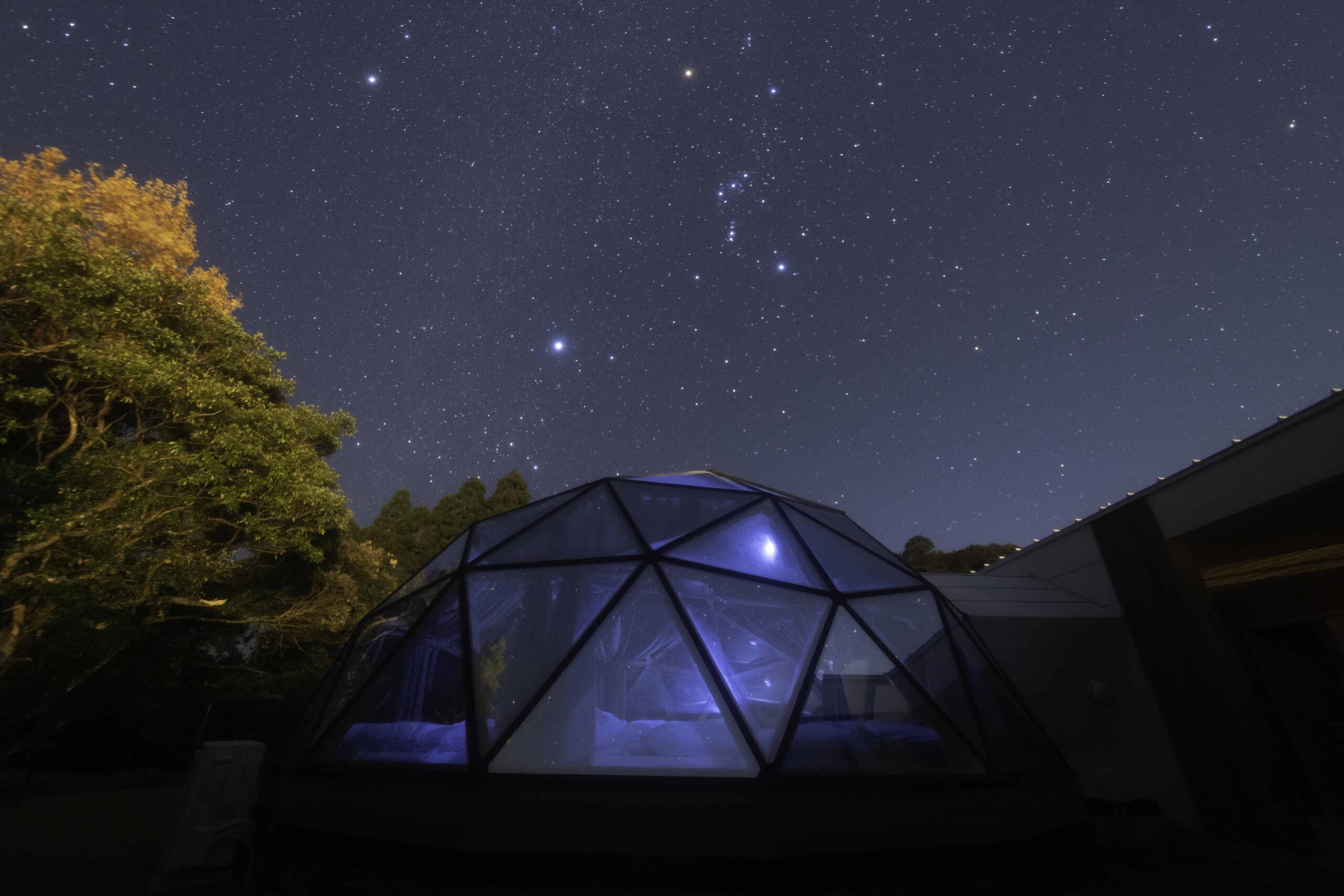 Mother Farm Glamping THE FARM
Mother Farm Glamping THE FARM is actually found within an amusement park based on "ranch life" where you can get up close and personal with sheep, cows, horses, and more. They make use of the expansive nature here and have a full-fledged glamping area with many activities as well.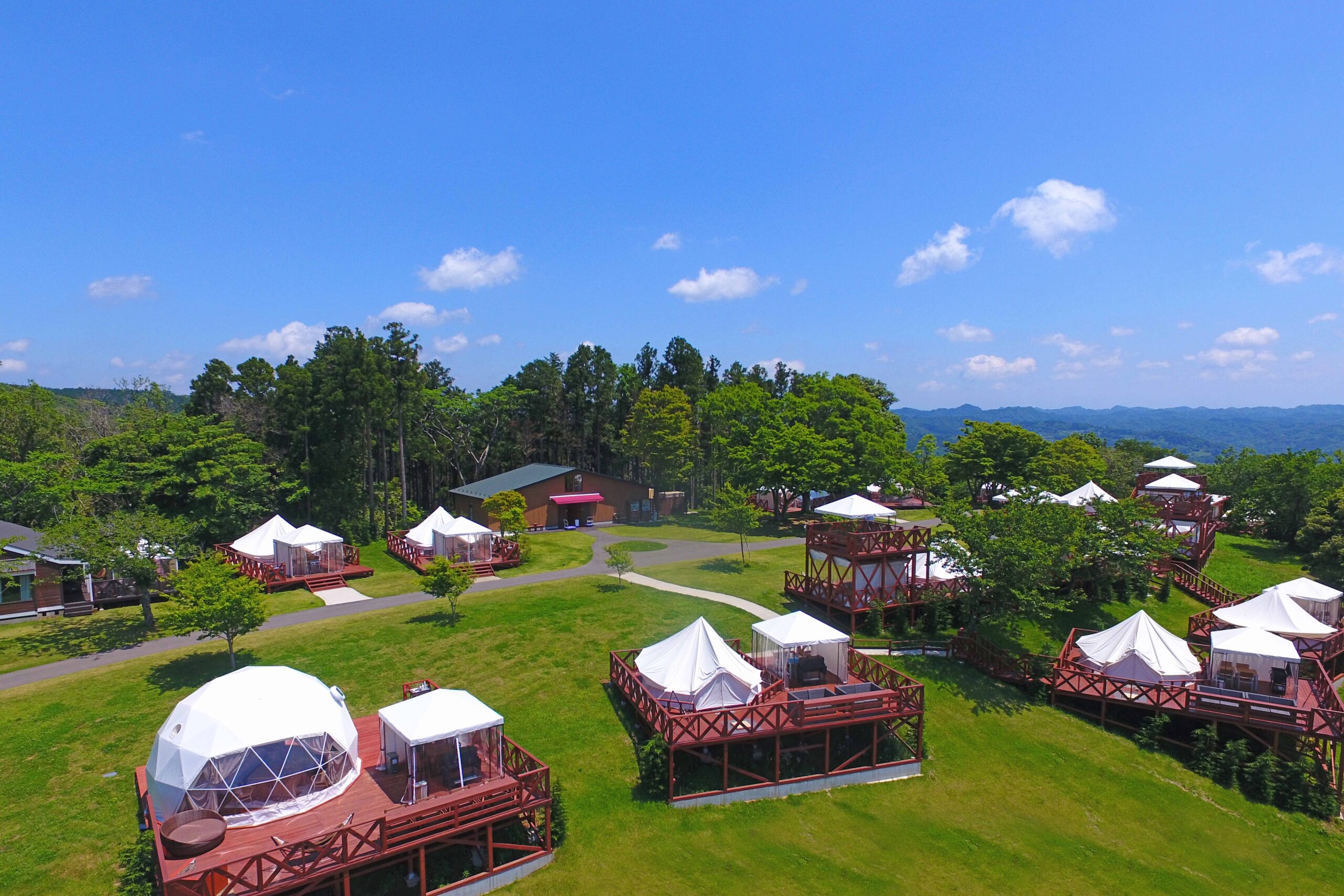 The larger size tents, fully equipped with beds and air conditioning, make for a near-hotel experience in nature, and some have small playgrounds that are ideal for families. The forest tents are more secluded, and oriented for couples or groups of friends. There are many outdoor activities to pass the time, as well as the chance to participate in a butter making workshop. You'll top off your night here with a fresh Chiba produce and meat barbecue. A breakfast of sandwiches is included, so night and morning, you'll be completely fed, and won't have to bring anything extra, unless you want to.