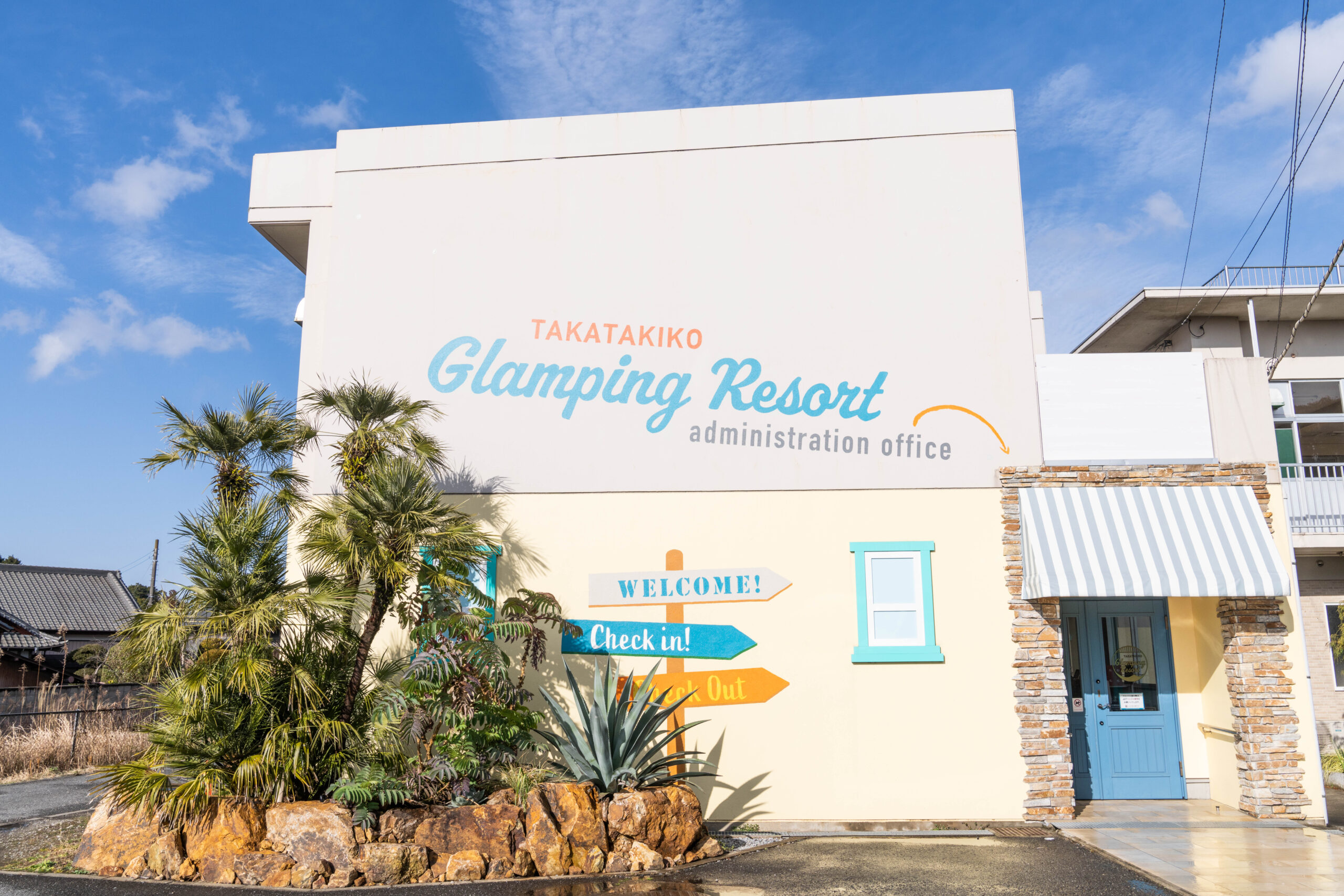 Takatakiko Glamping Resort | Laid-Back Lakeside Glamping in Chiba
Things to Do | Visit Chiba | Latest update:2023/03/30
We have yet another option for "glamping" here in Chiba, and this one is nicely positioned in a quiet area overlooking Lake Takataki. "Glamping" gives you the opportunity to experience camping in a furnished tent, without having to bring any of your own camping gear. Moreover, you'll be more comfortable and well-fed than you're likely to be with traditional camping, so it's a great option for people who aren't seasoned campers, or for those who want a more relaxed, hassle-free camping experience. Takatakiko Glamping Resort is actually a former elementary school that was abandoned in 2013, and the buildings and schoolyard have been transformed into a California-esque camping getaway with many options for food and fun for the whole family!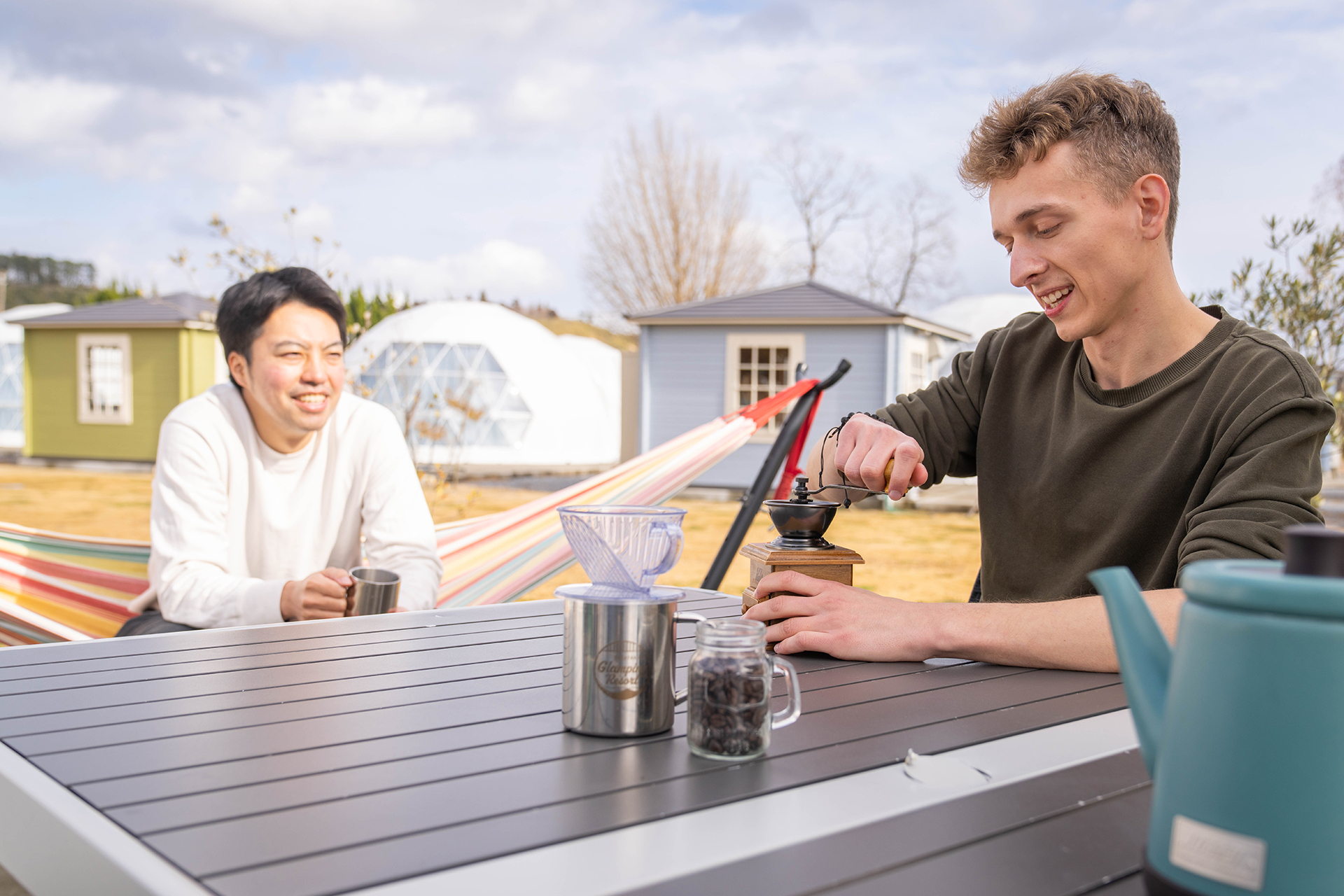 First, since the "stay" element is the most important factor here, let's take a look at where you'll be sleeping, eating, and relaxing. Most of the tents are dome-shaped (some are "tee-pees" and there is one clear dome tent ideal for stargazing at night) and very sturdily erected on individual cement lots. Inside, you'll feel as though you've stepped into a hotel room as you kick off your shoes and lie down on the beds, and maybe adjust the heater or air conditioner to your liking. Outside on each of the lots is a small cabin for cooking and eating, complete with a barbecue set and all the equipment you'll need to grill up the array of tasty food that comes with your stay package. The campsites are arranged in rows, with a large field dividing the two main areas. The camping spots are arranged for some degree of separation, but are also close enough to mingle with other groups if you'd like.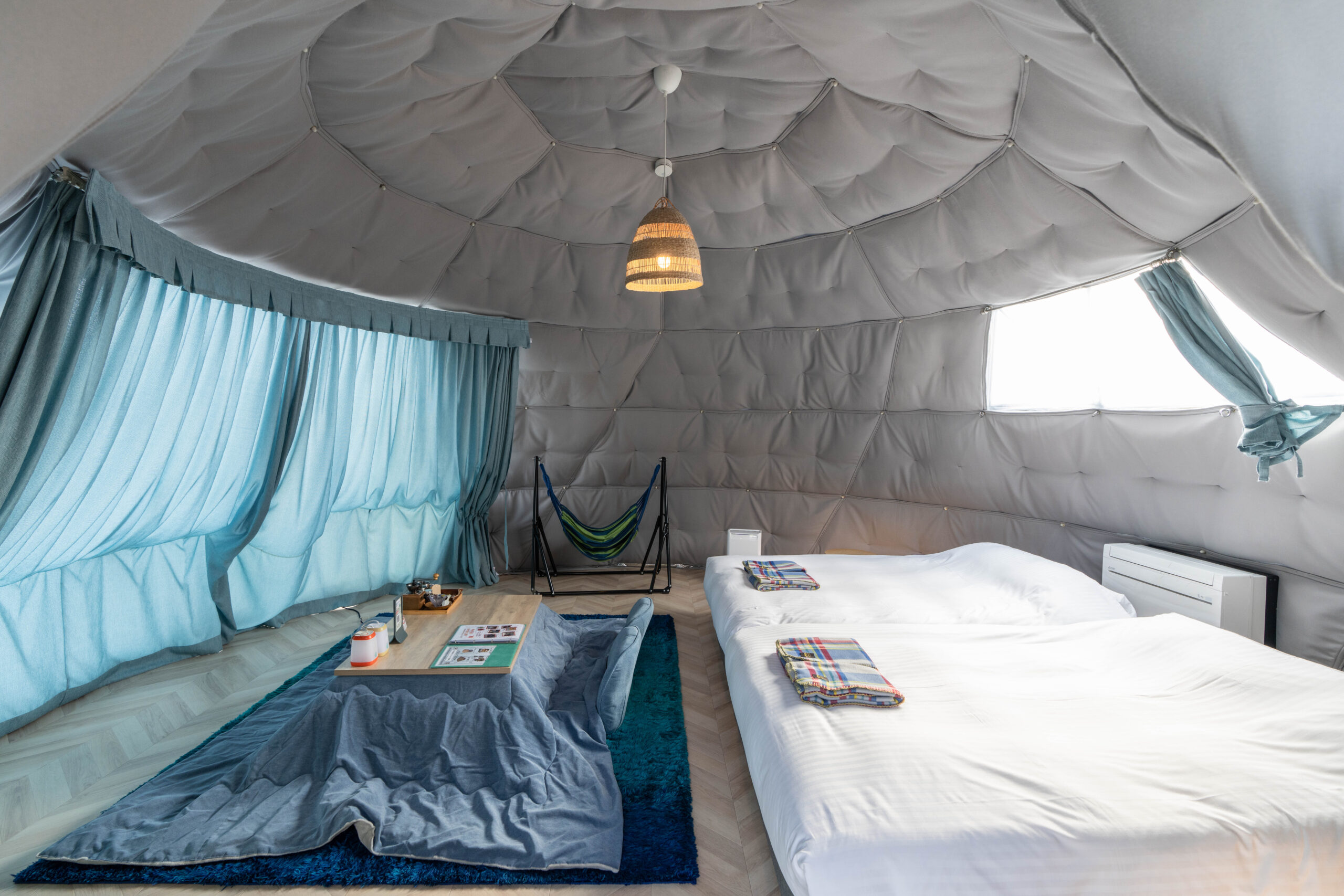 Next to the camping area is the gymnasium, which has been renovated for fun times and sports during your stay. There's a trampoline, basketball hoops, and all sorts of balls and rackets to pass the time. For more child-oriented fun, one of the classrooms in the school building has been renovated as a play-space for classic Japanese toys, as well as universally enjoyable board games. Just outside here is the communal area with a large fire-pit, that is sure to be bustling with conversation at night, and also conveniently located next to the "bus bar" that sells alcoholic and soft drinks to campers.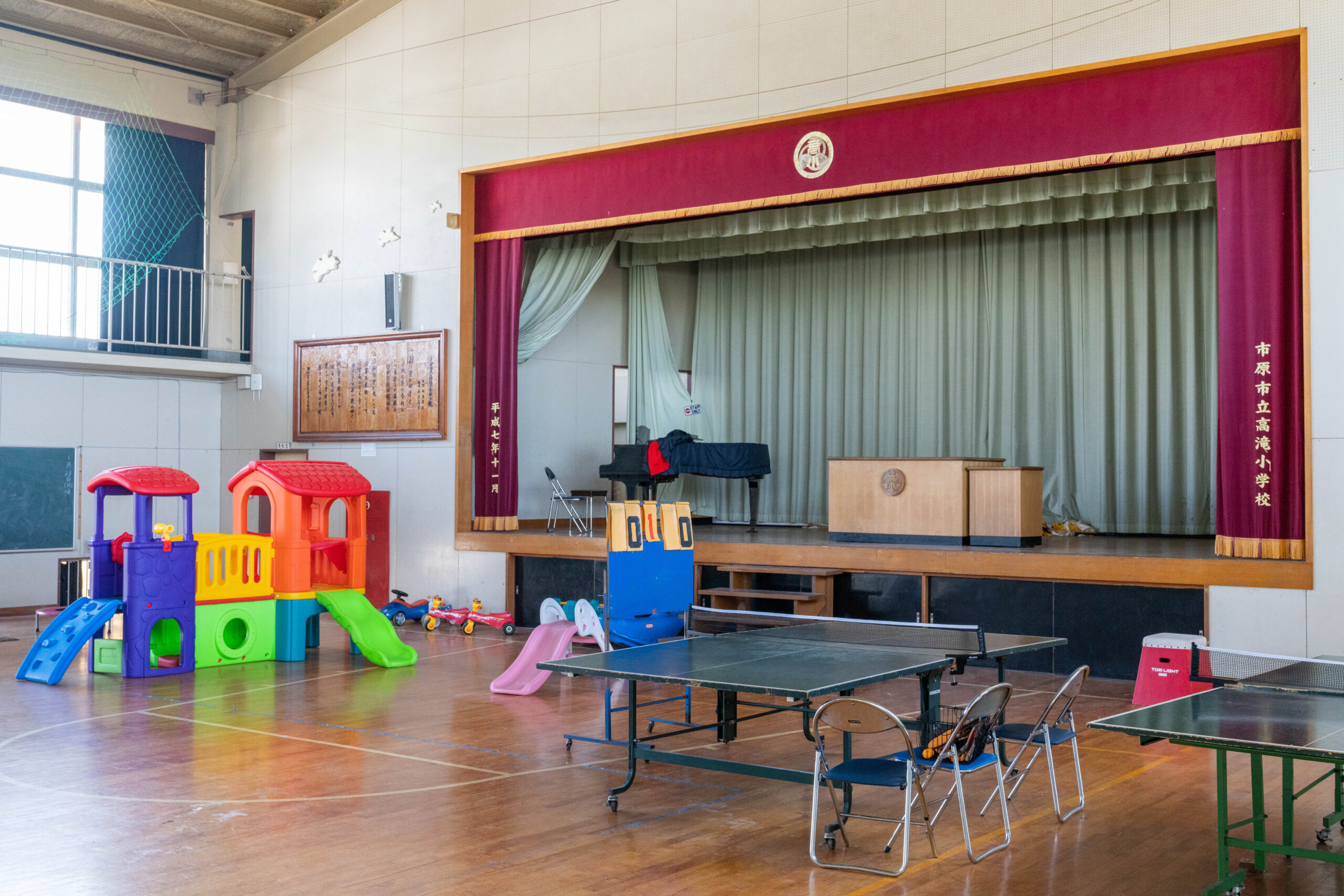 The check-in area doubles as a camp store, selling snacks and original resort souvenirs such as mugs and camping dishes to make your glamping trip even more memorable. With Lake Takataki right next door, cycling is a popular activity here, and bicycle rentals are available for campers, ranging from electric assisted bikes to cross bikes to children's bikes. The reasonable price for a full day bicycle rental, and the winding countryside and lake roads are sure to get your adventurous spirit rolling.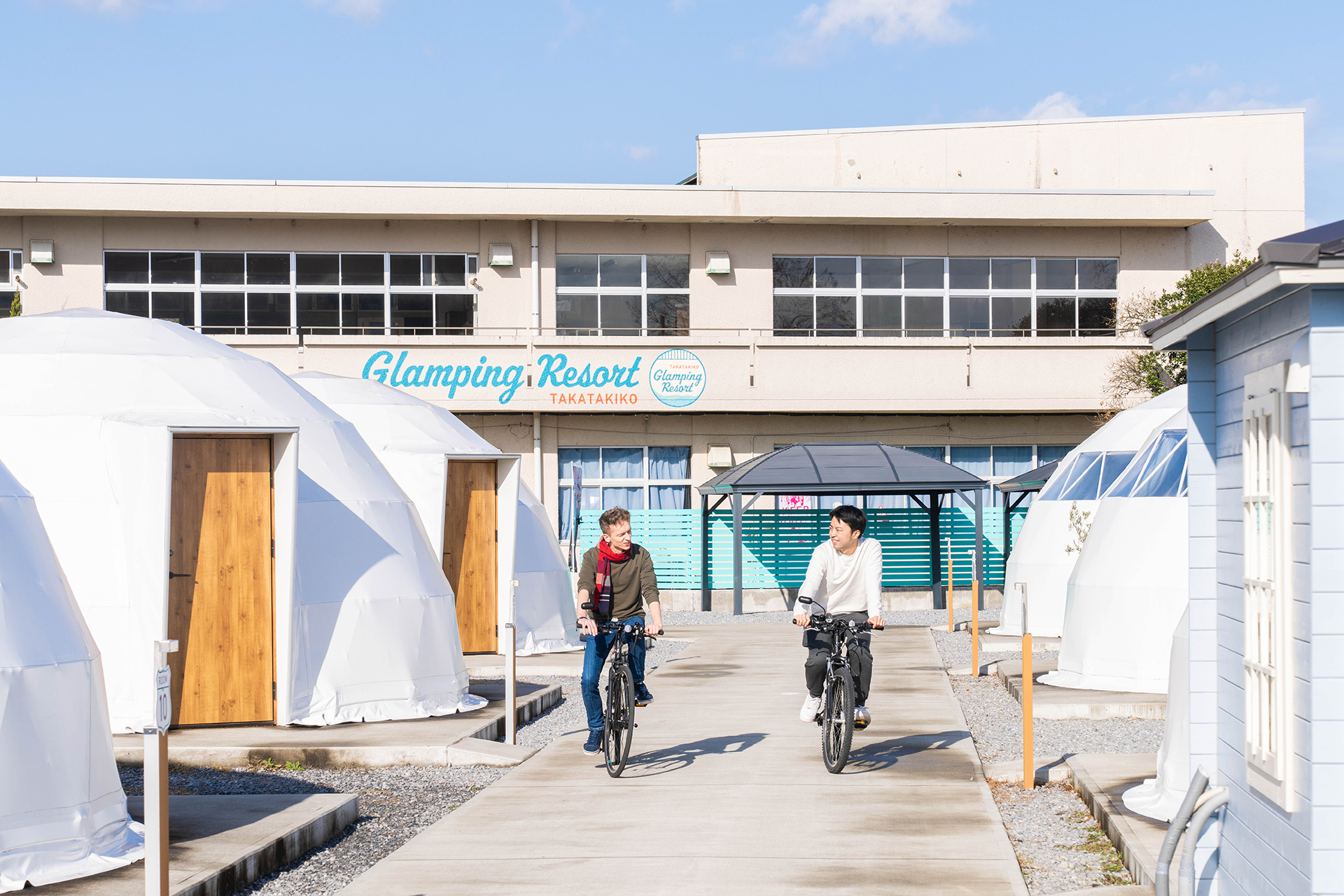 Finally, no Japanese stay experience would be complete without a bath, even when camping! The bath is available for individual families and groups to rent for up to one hour, on a reservation basis. There are also two saunas to help you cap off a day of outdoor fun, and several showers that can be used at any time. You'll have everything you need for a comfy, cool, California camp trip here!