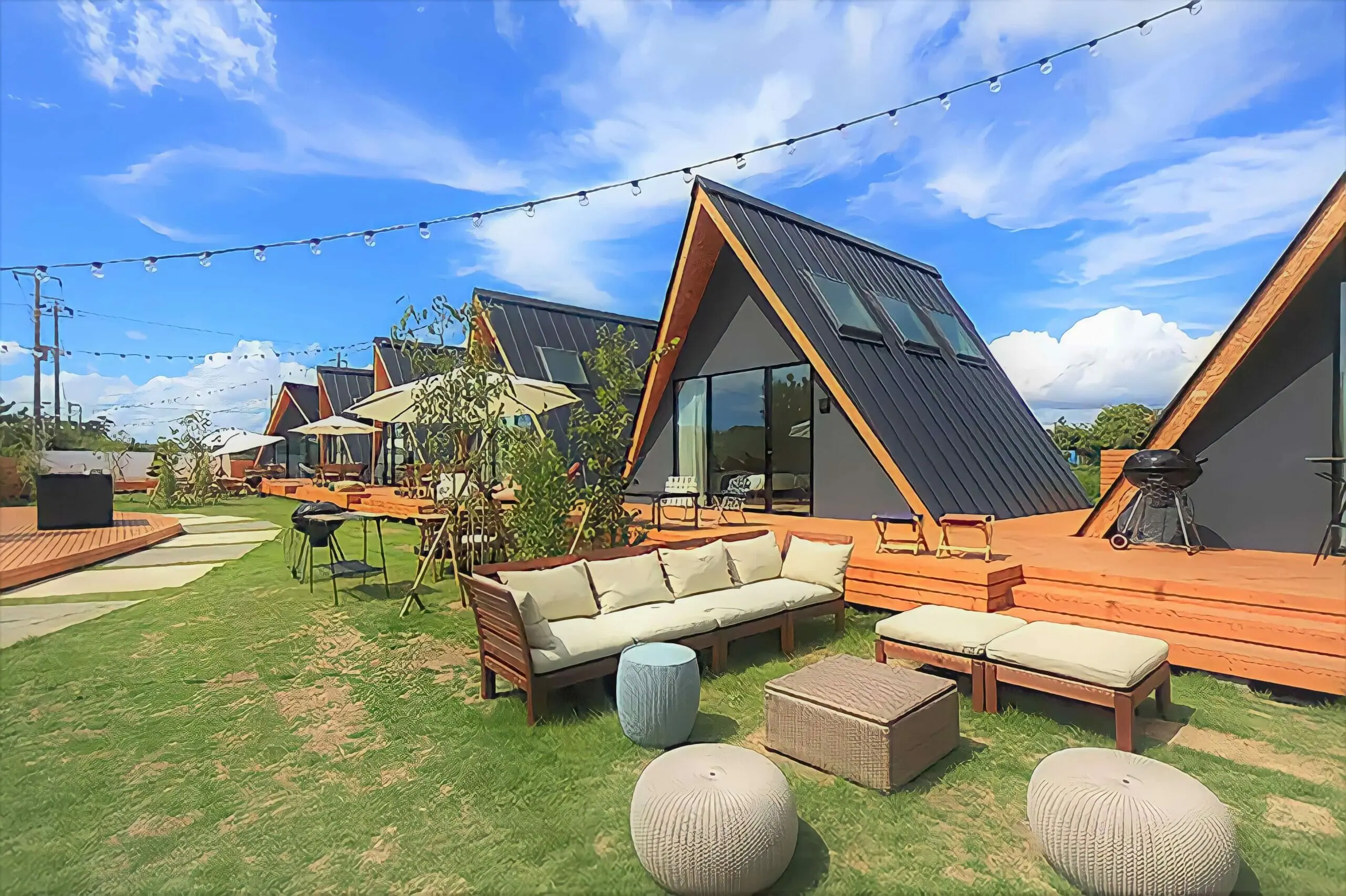 TENT Ichinomiya Glamping Resort: Play with the Outdoors
Things to Do | Visit Chiba | Latest update:2023/04/04
Think of TENT Glamping Resort as its own little bubble of nature. Sometimes city life leaves people yearning to get away from the crowds and just enjoy the world outside. Perhaps you even find yourself wanting to escape the congestion for an extended time, like a night or two. Roughing the outdoors and camping can be a great way to refresh our minds, but the barriers to entry in terms of gear, location, and cleanliness can make the idea fizzle out quickly for people new to it. This is where "glamping" comes in. It gives the experience of staying in the outdoors, but provides a fully equipped location that is far enough from the city, and in many cases food and drinks. Glamping is the refreshing, outdoor experience we crave, but without the investment into pricey gear, and the dreaded packing up afterwards.
TENT in Ichinomiya provides a somewhat new way to enjoy outdoor living. It maintains the same idea as glamping, that is, giving you all you need to have a relaxing stay in the outdoors, but instead of actual tents, they have uniquely shaped "cabins" that guests stay in. The shape of the cabins is inspired by tents, and the angled ceilings inside make you feel as though you are in one. However, you'll have all the amenities and comforts of a fully furnished hotel room. Cleanliness and comfort are top priorities here at TENT, and the rooms are cleaned immaculately before your visit; you won't find a single speck of dust on your sheets.
The cabins are beautifully furnished with large sliding windows leading out into the camp area. Gaze from your bed at the sky above as if you were in a tent in the wilderness. Air conditioned of course, the rooms also have a bath and toilet, wi-fi, and even a wireless speaker if you want to connect a music player to set the mood. Granted, the goal isn't to immerse yourself in technology, but it's there if you want it!
Step out of your tent cabin onto the rustic wooden deck, slightly above the grass. Pull up some chairs and a table and just take a moment to breathe under the sun parasol. Much like regular camping, you'll be coming and going, enjoying the outside atmosphere before ducking back into your "tent" for a quick rest. You won't find any televisions or clocks anywhere, so it's an environment that encourages the same activities as regular camping. Read a book, sunbathe, have conversation, and when the sun starts to set, get ready for evening barbecue and beverages. Guests have the option to purchase food and drink packages, and access to a barbecue, so again, you won't need to worry about preparation, or heading back to town for supplies. Depending on the time of your stay, TENT also has seasonal promotions which include the price of food, drink, and barbecue access in the total cost of the stay.
Ichinomiya is one of the most famous beach towns in Japan. It's relatively flat, with plenty of beach access, not to mention some excellent surf. TENT is right on the coast, so heading to the beach for a portion of your day is also an option.
The theme here is of course relaxation and rest in the outdoors, but TENT reminds us to "play" with nature as well. They have beach equipment available for use such as sunshades and chairs, but this is one area where preparation might help. Bring beach toys and swimsuits if you want to make the beach a part of your outdoor experience, but then again, you might be so cozy in your cottage on the grass that you won't leave all day!