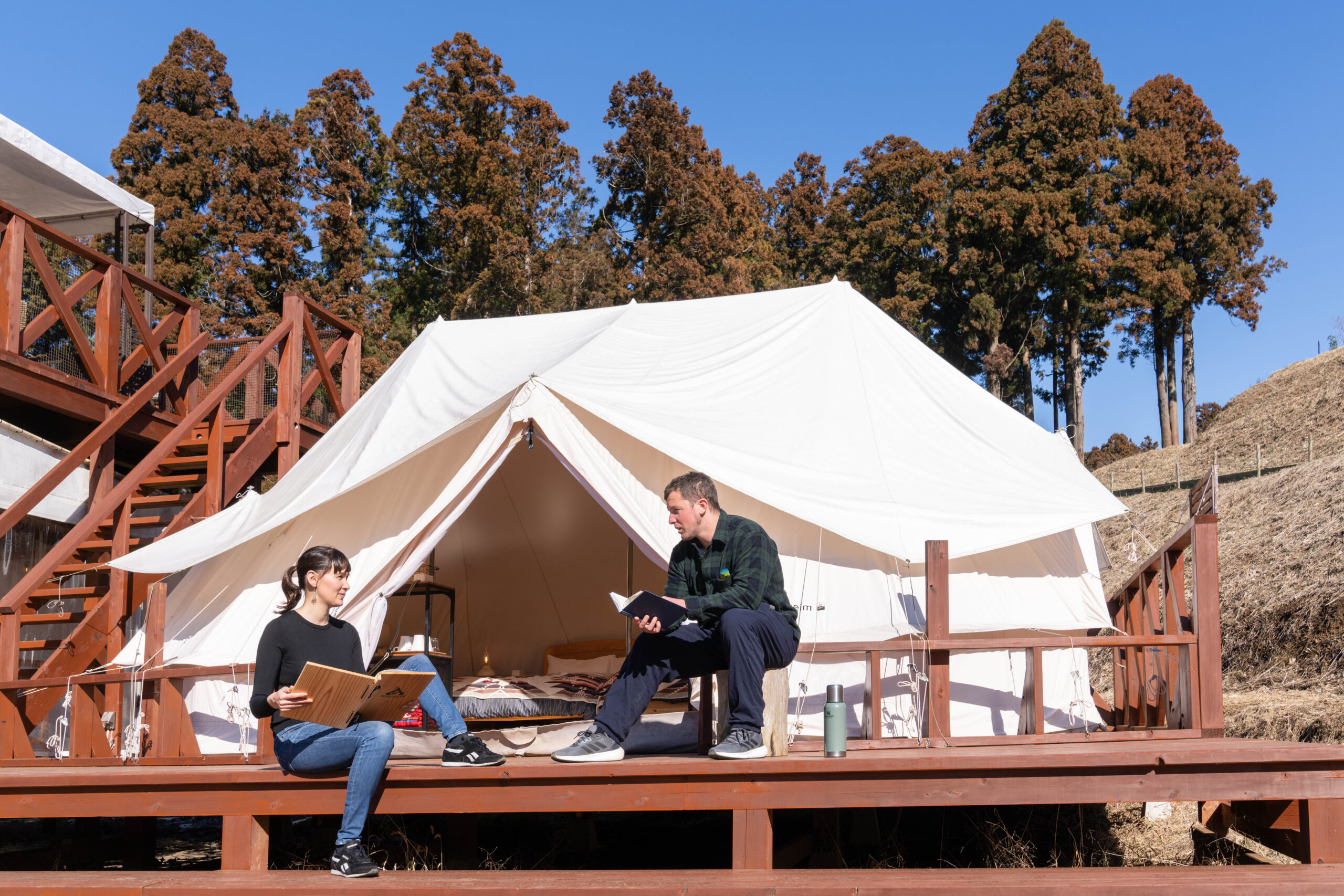 The Farm | Stay, Eat, and Play in Chiba's great outdoors
Things to Do | Visit Chiba | Latest update:2023/04/04
Deep in the hills of Chiba is a glamping getaway, complete with everything you need to simulate countryside living, and here you'll do it in style, comfort, and fun, not to mention be treated to the finest natural dining options both at your lodging or in one of the restaurants! The cotton tents, expertly constructed on wooden decks, dot the flat plains of the campsites, and all are furnished lavishly to give you the ultimate comfort while enjoying the great outdoors. Above this area are cottages (both one and two story options available) overlooking lush vegetable fields, making for more of a cozy "log cabin" experience. The themes here are stay, eat, and play, and you'll be able to enjoy these to the fullest with whatever plan you choose.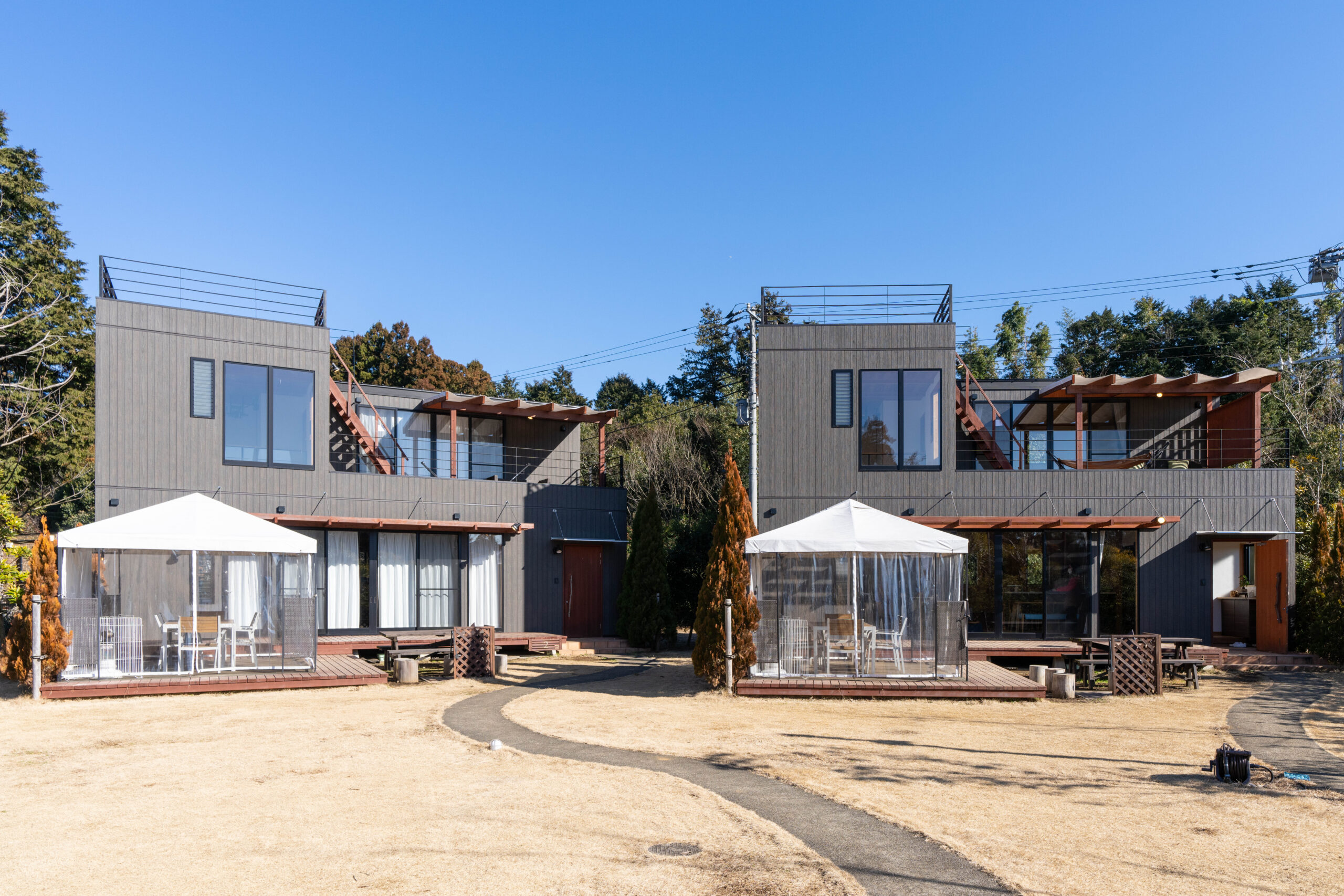 First, the primary glamping area is a series of furnished tents in a beautiful pocket between two hills. The interior of the tents has a soothing camp aesthetic, and you'll be able to enjoy it without the hassle of setting up when you arrive. Just jump right in and relax! The standard tents are quite luxurious and spacious enough for about four people, but there are some options for larger tents for larger families.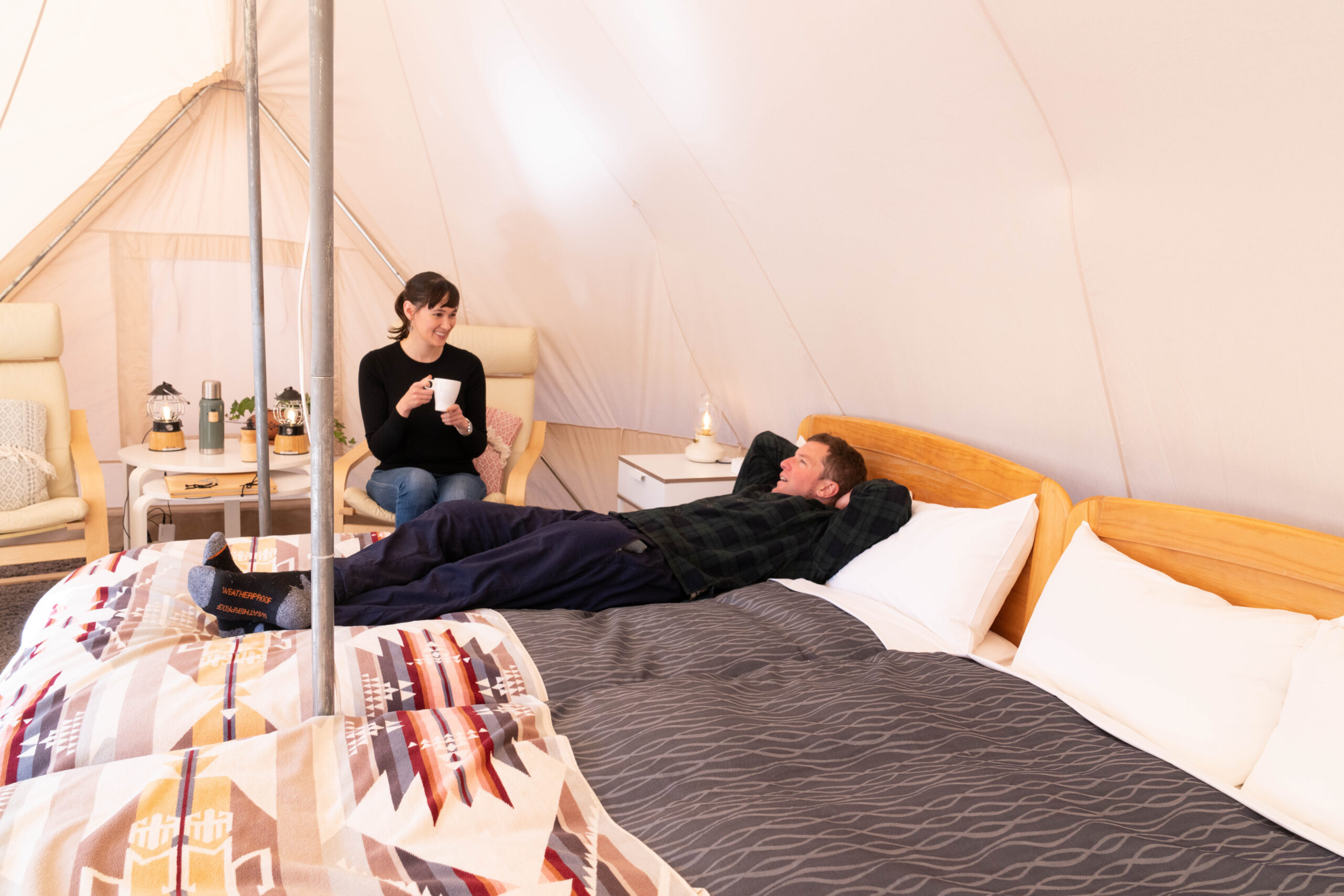 Outside the tents are stylish wooden decks complete with a full dining area for your evening barbecue, as well as a space in the corner to enjoy a camp fire in the evening. If the weather is nice, you can sit on the steps with a book, or take a walk through the grounds to greet your fellow glampers. Off to the side, you'll find activities like a play area for kids, and even a zipline course you can arrange to try!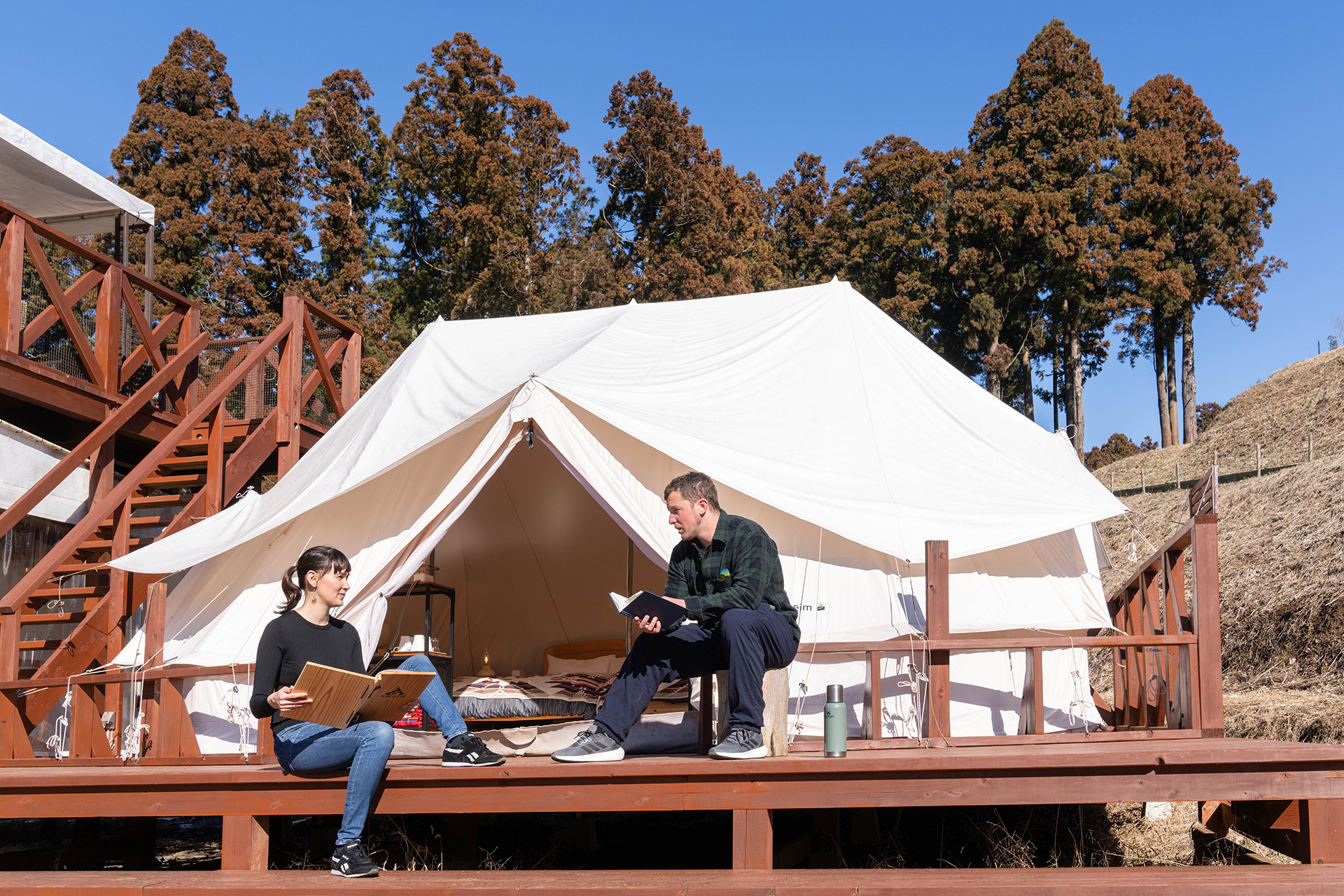 Climb out of the glamping area to find the cottage area. Here, you'll find a stay with a similar aesthetic, but more spacious, and with more amenities like a TV and a refrigerator. The cottages also have a nice deck, as well as a spacious grassy area out front to play on. This is ideal for a larger group that is more interested in enjoying the location rather than the "camping" experience. And for the most luxurious stay in the whole farm, there are two-story cottages that give you a veritable mansion experience in the great outdoors.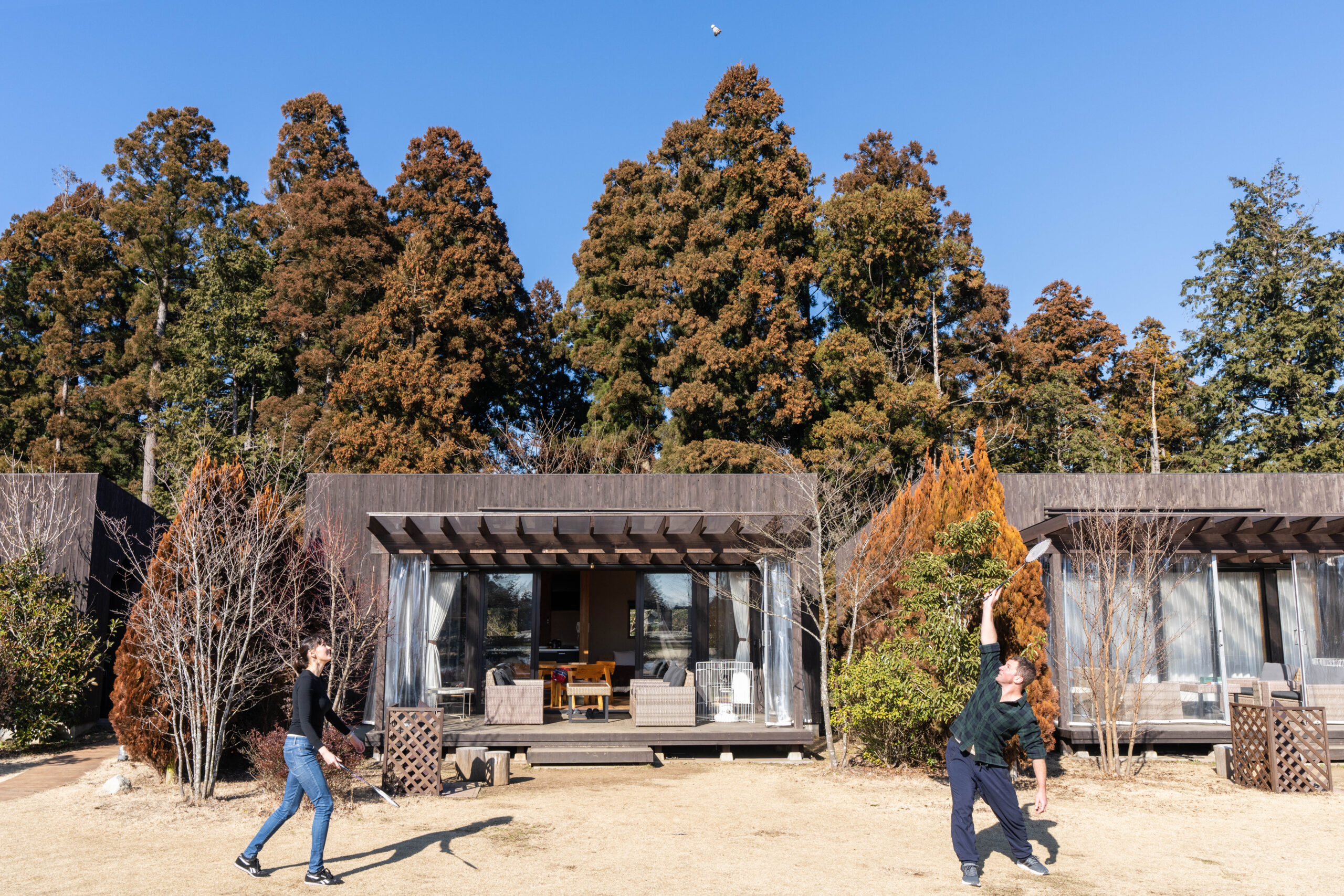 Of course, while your cozy home base is the centerpiece of your stay here, you'll want to fit in some authentic activities that make "The Farm" live up to its name. The large fields here are used to grow crops year-round, and you can arrange to pick the vegetables yourself! When we visited during a colder season we picked carrots, but there were also leafy vegetables like cabbage to pick as well.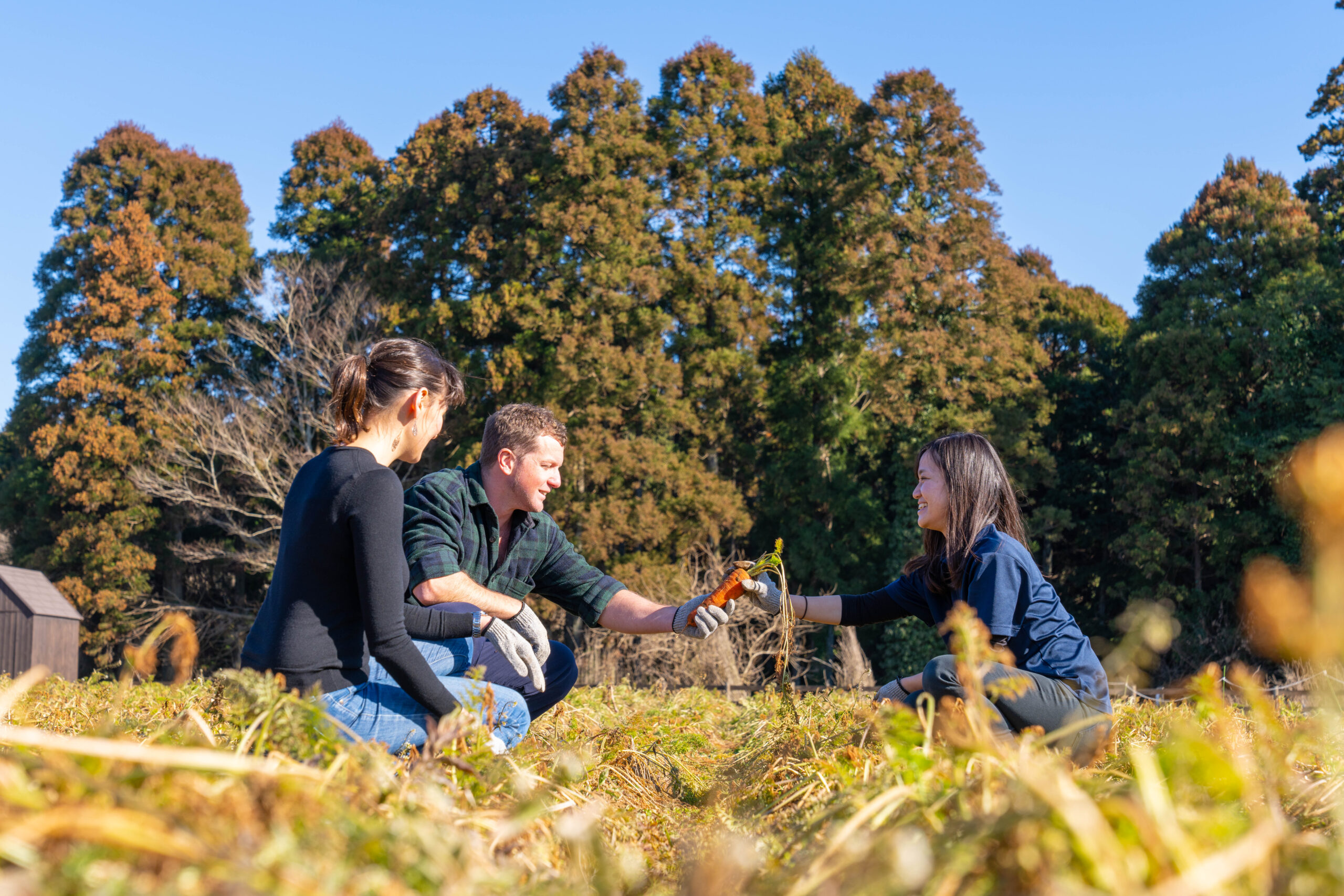 The vegetables here are also used at The Farm Café, which has such an amazing selection of dishes that sees some guests come here only for lunch!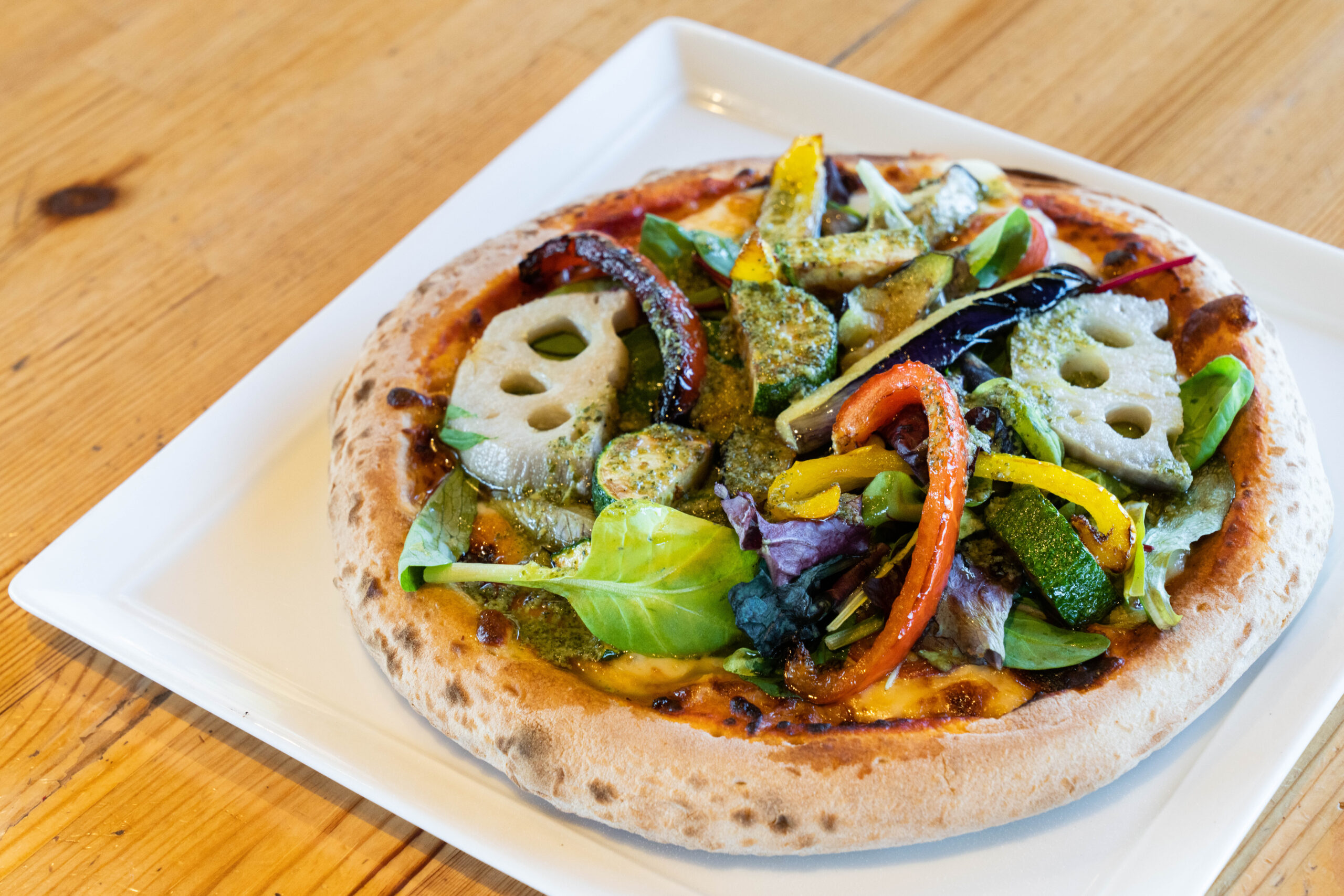 Lastly, most if not all accommodations in Japan include the option of taking a bath. Here at The Farm, there is an entire hot spring facility complete with baths, saunas, and even its own restaurant inside. Since you'll be "glamping" in comfort and style, finish off your day after dinner with a cleansing bath to give you the ultimate relaxation back in your tent or cottage. Here at The Farm, you'll have an outdoor camping experience on a level of comfort, taste, and fun that you never thought possible.