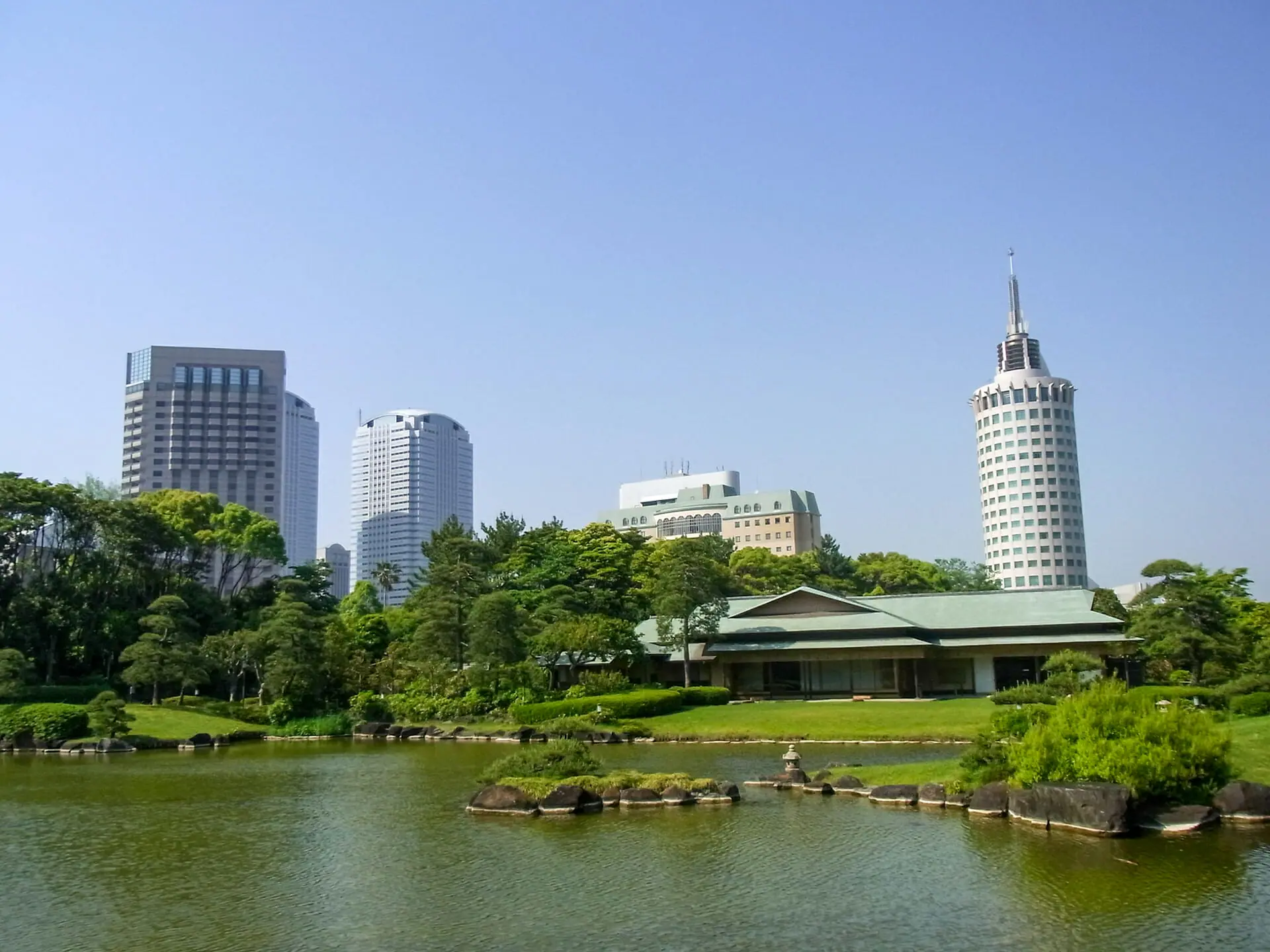 Makuhari New City Guide
Things to Do | Visit Chiba | Latest update:2022/06/14
Chiba City's "Makuhari New City" is home to some of Japan's most recognized world-class facilities: Makuhari Messe concert hall and convention center; ZOZO Marine Stadium; the Japan Football Association training facility; AEON MALL Makuhari New City, one of Japan's largest shopping malls; and numerous hotels and corporate headquarters. We wanted to share some of our favorite local spots in the area too, so we created this model day plan of some things to see and do in Makuhari New City beyond the major facilities.
The Makuhari New City area was built on top of former marshland, so it's flat and relatively spread-out for a major hub near Tokyo. The area is also equipped with dozens of Hello Cycling electric-bicycle rental stations, making exploring the area by bicycle my favorite way of getting around Makuhari. To rent a bike in Makuhari, simply download the Hello Cycling smartphone application (available in four languages, including English) and check the map for the closest available bike to you.
Our first stop on the bikes was Mihama-en Japanese Garden, an enclave of traditional Japan located among the towering modern skyscrapers and chic apartment buildings of Makuhari New City. Mihama-en was designed to incorporate a number of classical elements such as ponds, stone lanterns, bamboo fences, and a Japanese tea house. Various seasonal trees and flowers were also planted there to ensure that the park can be enjoyed in all four seasons. After walking around the park, we stopped by the traditional Japanese tea house for some tea, snacks, and a little relaxation.
From there we headed toward the beach for some seaside bike riding. The seaside parks of Makuhari, Kemigawa, and Inage cover 6km of shoreline, all connected by paths designated for walking, running, and cycling. While cruising along these paths, you can enjoy sunset views of Tokyo Bay and the Tokyo skyline, and even catch a glimpse of Mt. Fuji on clear days. The course is dotted with Hello Cycling stations, giving you the option of stopping at one of the cafes or kitchen cars along your route, or enjoy watching the windsurfers and boaters who are often seen at play in this part of Tokyo Bay. There's also a barbecue area, a glamping facility, a pool, and a flower museum within Inage Seaside Park.
See the Instagram video below of the bike ride from Makuhari to Inage Seaside Park:
"JFA Yume Field Makuhari Onsen Yura-no-Sato" was our last stop along the seaside route. This Japanese-style hot spring was built at the eastern end of Makuhari Seaside Park alongside the new Japan Football Association's "Yume Field" training grounds. Yura-no-Sato is aimed to attract Japanese hot spring enthusiasts, and is equipped with various hot spring baths, spas, lava rock baths, saunas, massage rooms, lounging and dining facilities. Keep in mind that this onsen follows typical Japanese hot spring rules and etiquette, and we recommend brushing up on them before your visit there.
After our relaxing bath, we hopped on our bikes one last time and parked them for good at the Hello Cycling station next to Makuhari Brewery, located in the Makuhari BASE・Neighborhood Pod. This area of Makuhari New City is being developed with Portland, Oregon, U.S.A. as a model for its community space. Makuhari Brewery shares a "pod space" with PIE & COFFEE mamenakano, a pie and coffee shop inspired by the Double R Diner from the American cult-classic TV series Twin Peaks. Between the brewery and cafe is a communal area, and there's also a shared dining area outside in front. If you're into craft beer, you can sample a variety of local brews, including the craft beer used at the nearby ZOZO Marine baseball stadium. If your party includes non-beer drinkers, you can always enjoy food from their delicious menu, or enjoy the communal space with a little pie and coffee.