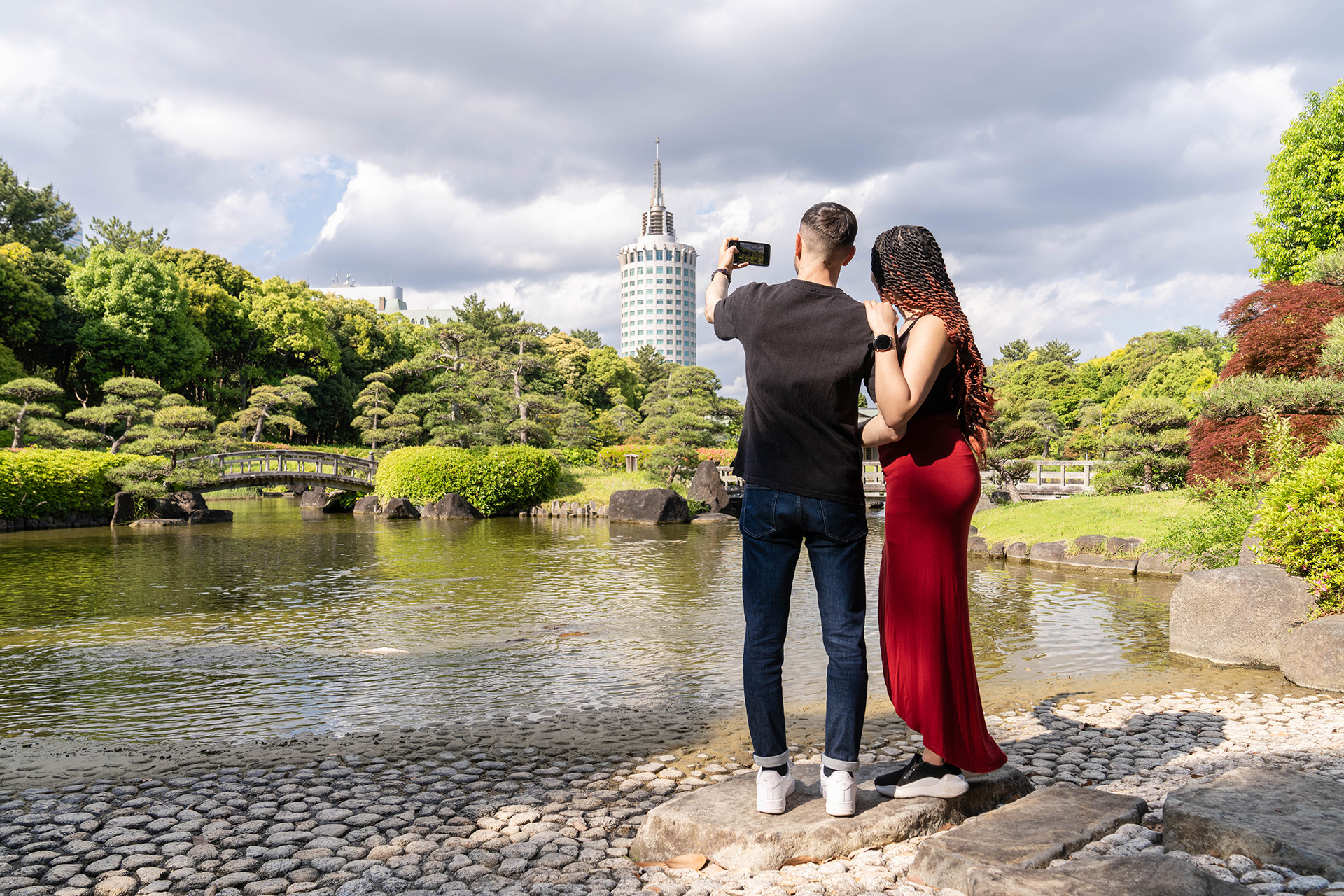 Makuhari New City Local Guide
Things to Do | Visit Chiba | Latest update:2023/06/12
Sleek and modern, Makuhari New City (part of Chiba City) is bustling with action. The area is known for being home to: Makuhari Messe concert hall and convention center, ZOZO Marine Stadium, the Japan Football Association training facility, AEON MALL Makuhari New City, the Mitsui Outlet Park Makuhari, plus numerous hotels and corporate headquarters. You might be here for the world-class events, conventions, and shopping, but there are ways you can get some more local travel experiences during your visit as well. All of us at Visit Chiba would like to show you a side of Makuhari beyond the crowded venues, so we created this guide based on a few of our favorite spots.
Mihama-en Japanese Garden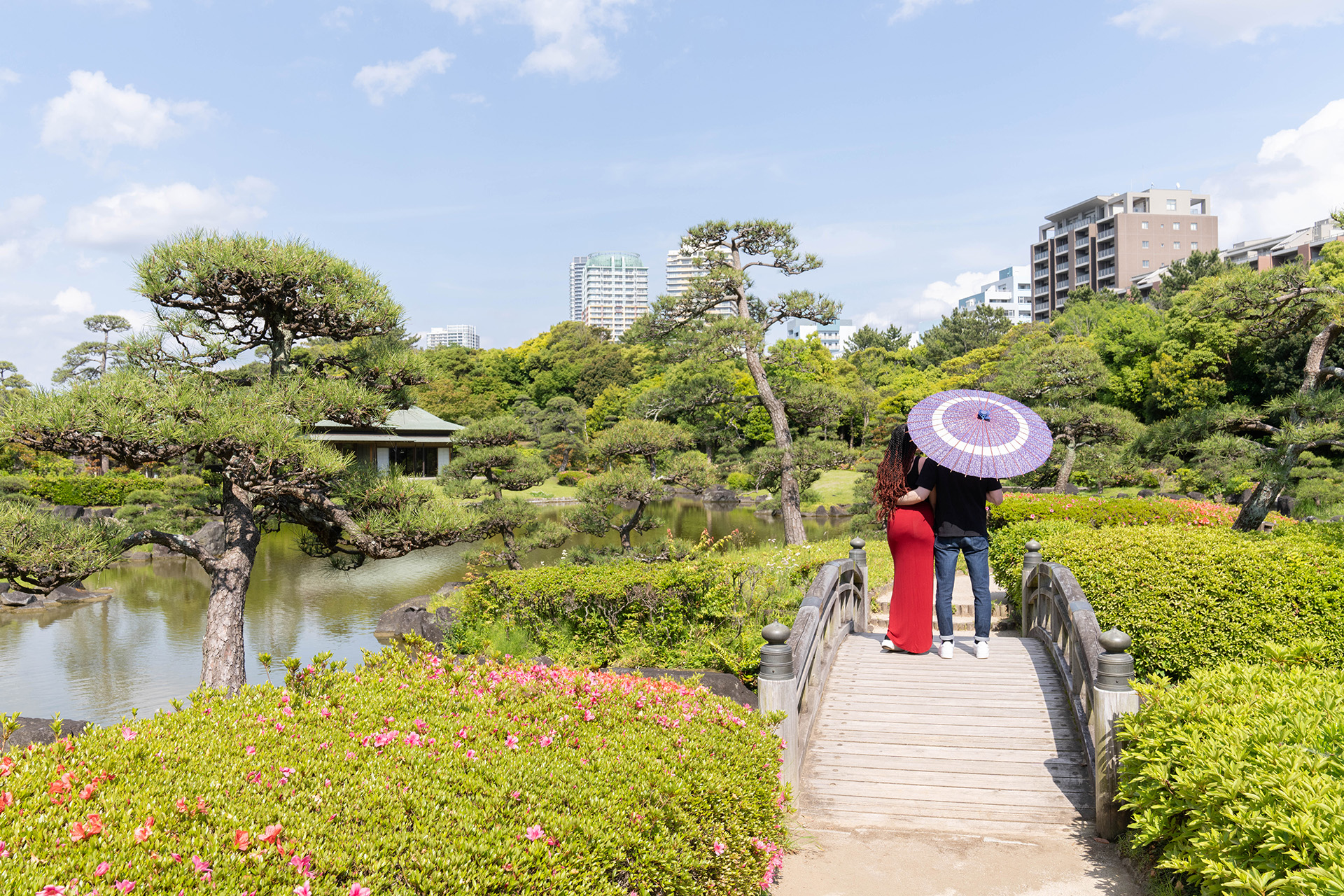 Please note that the facility does not provide umbrellas to visitors.
Creating a spectacular contrast of old and new Japan, the Mihama-en Japanese Garden sits in tranquility among modern skyscrapers and chic condominiums. Along with the various trees and flowers to make the park enjoyable in all seasons, Mihama-en was designed to incorporate all the most picturesque elements of Japanese gardens. Ponds, stone lanterns, and bamboo fences line the manicured walkways, and many visitors stop at the traditional Japanese tea house for a break with an authentic tea experience.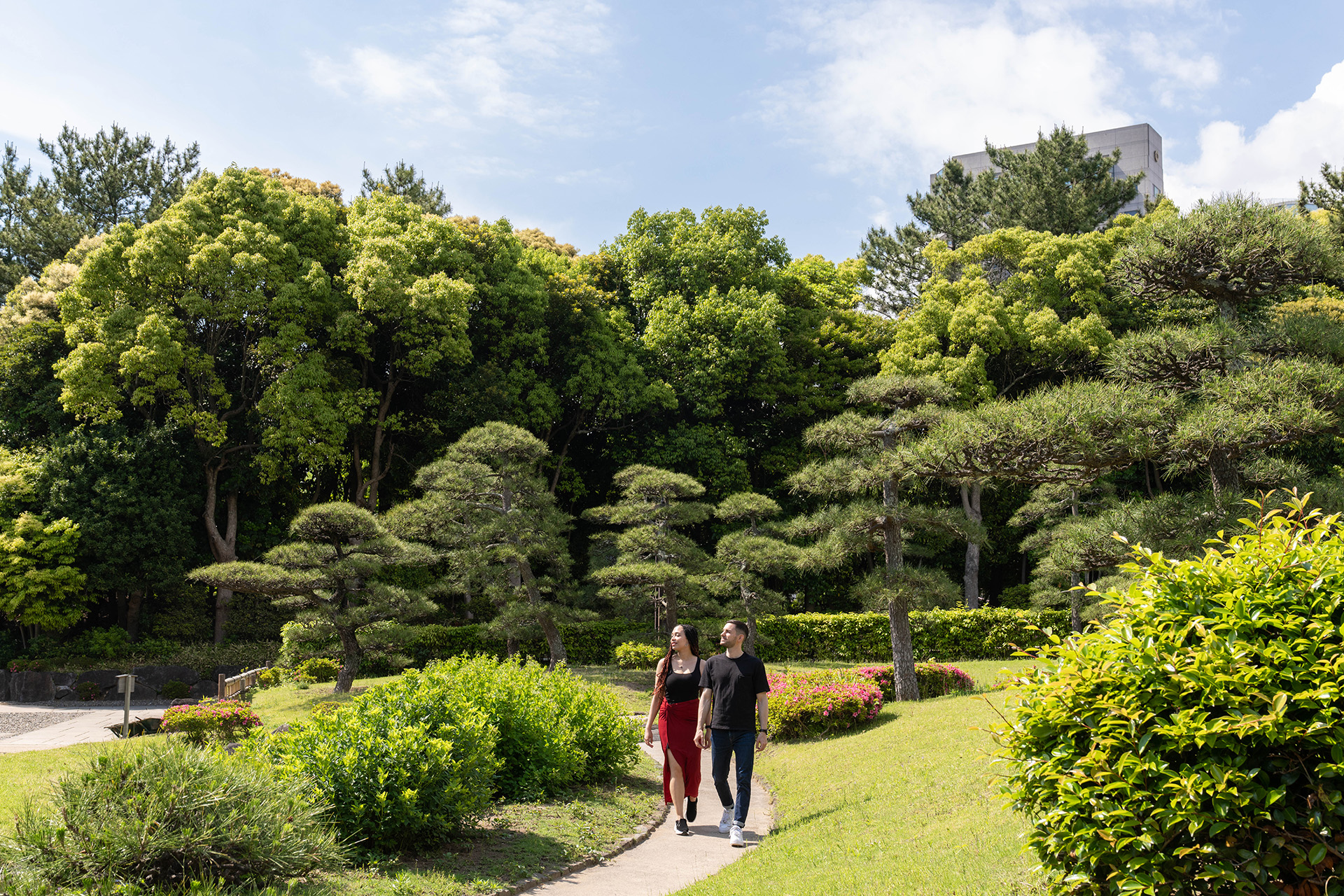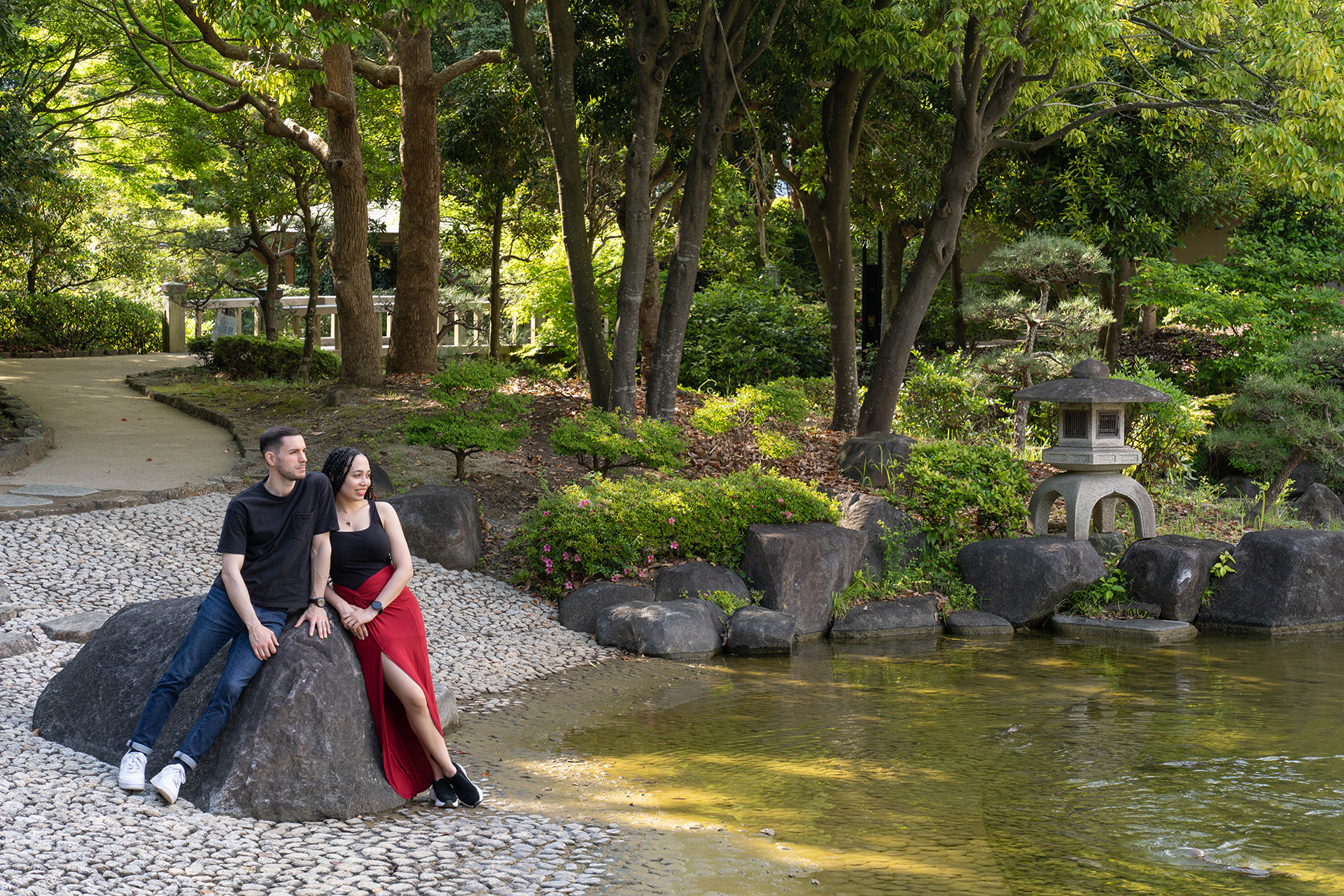 The tea house, called "Shorai-tei," serves Japanese sweets locally made in Chiba, and naturally the mainstay of Japanese tea, matcha green tea. Usually one type of seasonal sweet is served, presented with an explanation in English. You'll also find English instructions on how to drink your matcha in the proper way. The somewhat formal setting of a traditional tea house can be intimidating, but thanks to the friendly staff and English information, it's an easily accessible and fun experience. On our visit in May, we were kindly served a nerikiri dough-based dessert that was crafted to resemble a Japanese iris, which we sat and enjoyed with our tea, all while taking in the lovely view out the window overlooking the garden's central pond.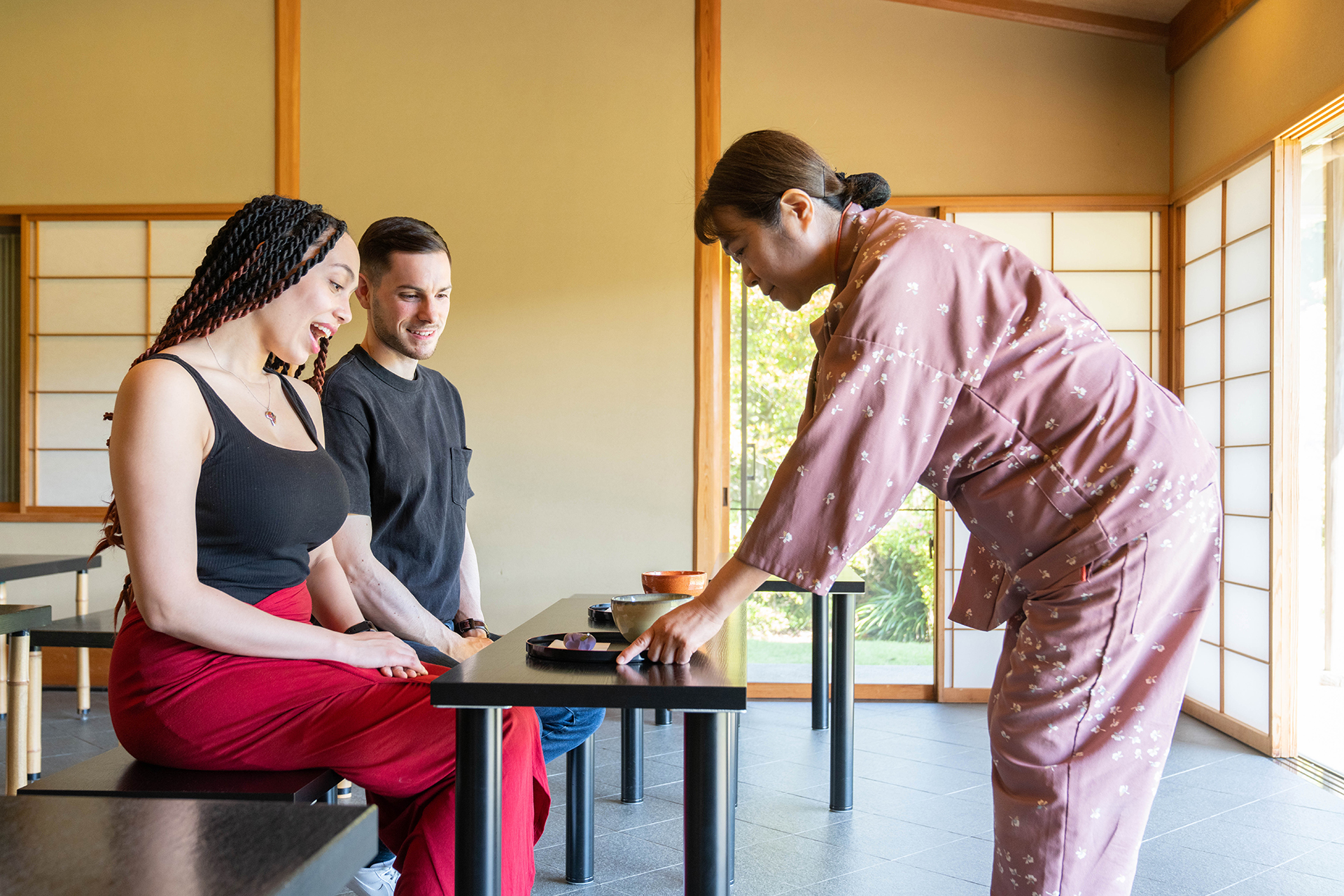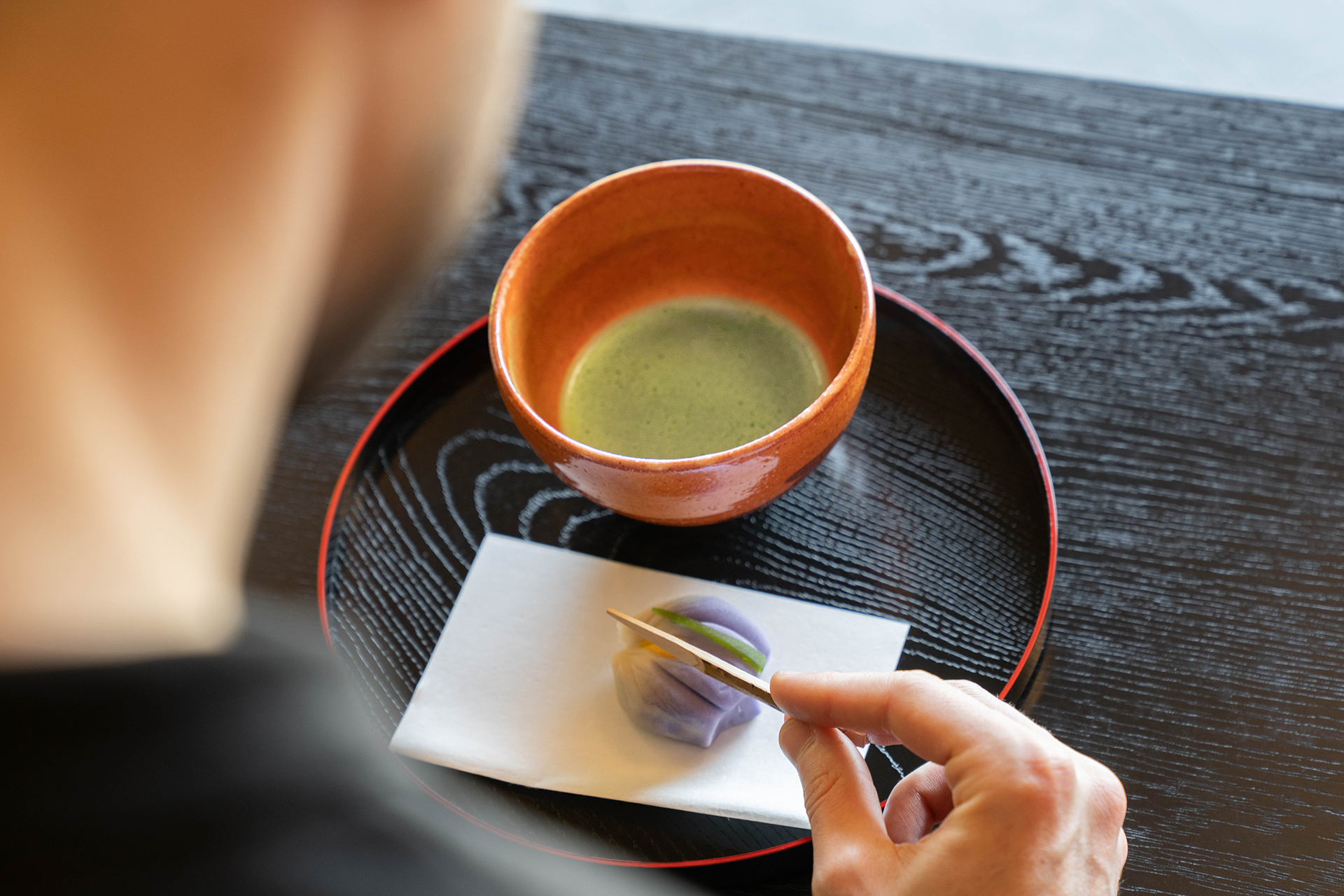 Makuhari Onsen Yura-no-Sato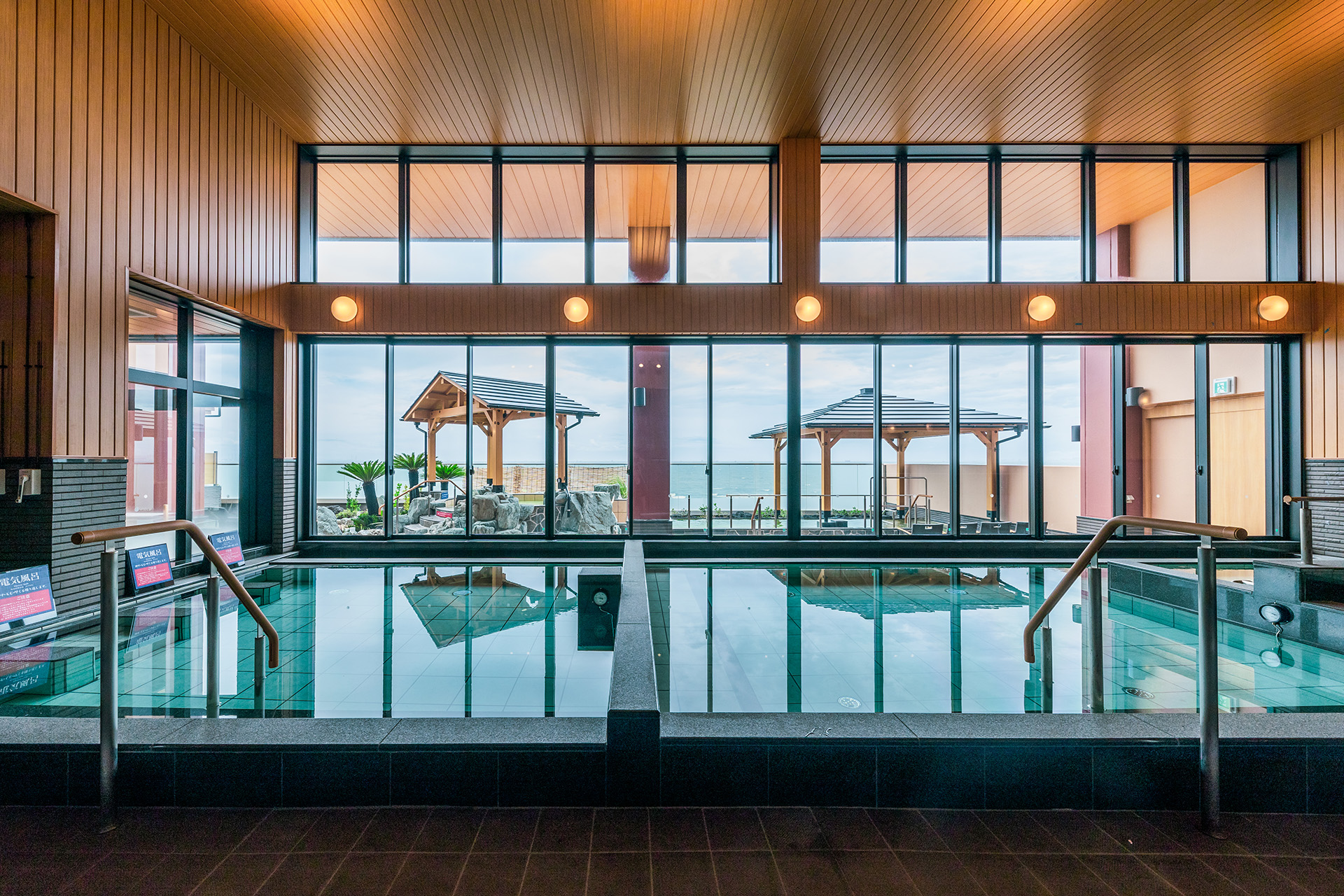 If you want to experience traveling in Japan like a local, a stop for an 'onsen' hot spring bath is a must in your itinerary. "JFA Yume Field Makuhari Onsen Yura-no-Sato" is a Japanese-style hot spring that was built at the eastern end of Makuhari Seaside Park alongside the new Japan Football Association's "Yume Field" training grounds. Yura-no-Sato is aimed to attract hot spring enthusiasts, and is equipped with various hot spring baths, spas, lava rock baths, saunas, massage rooms, as well as lounging and dining facilities.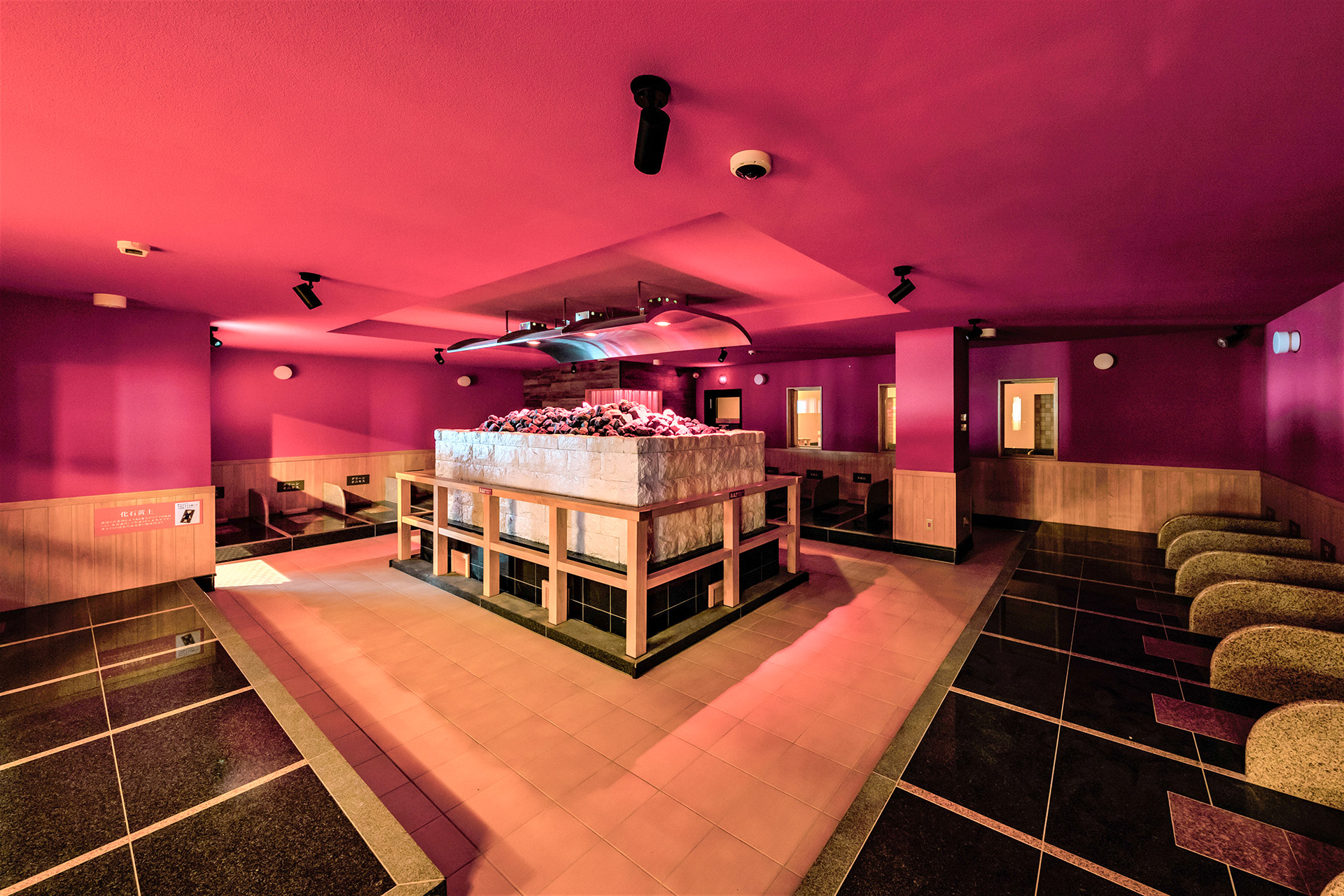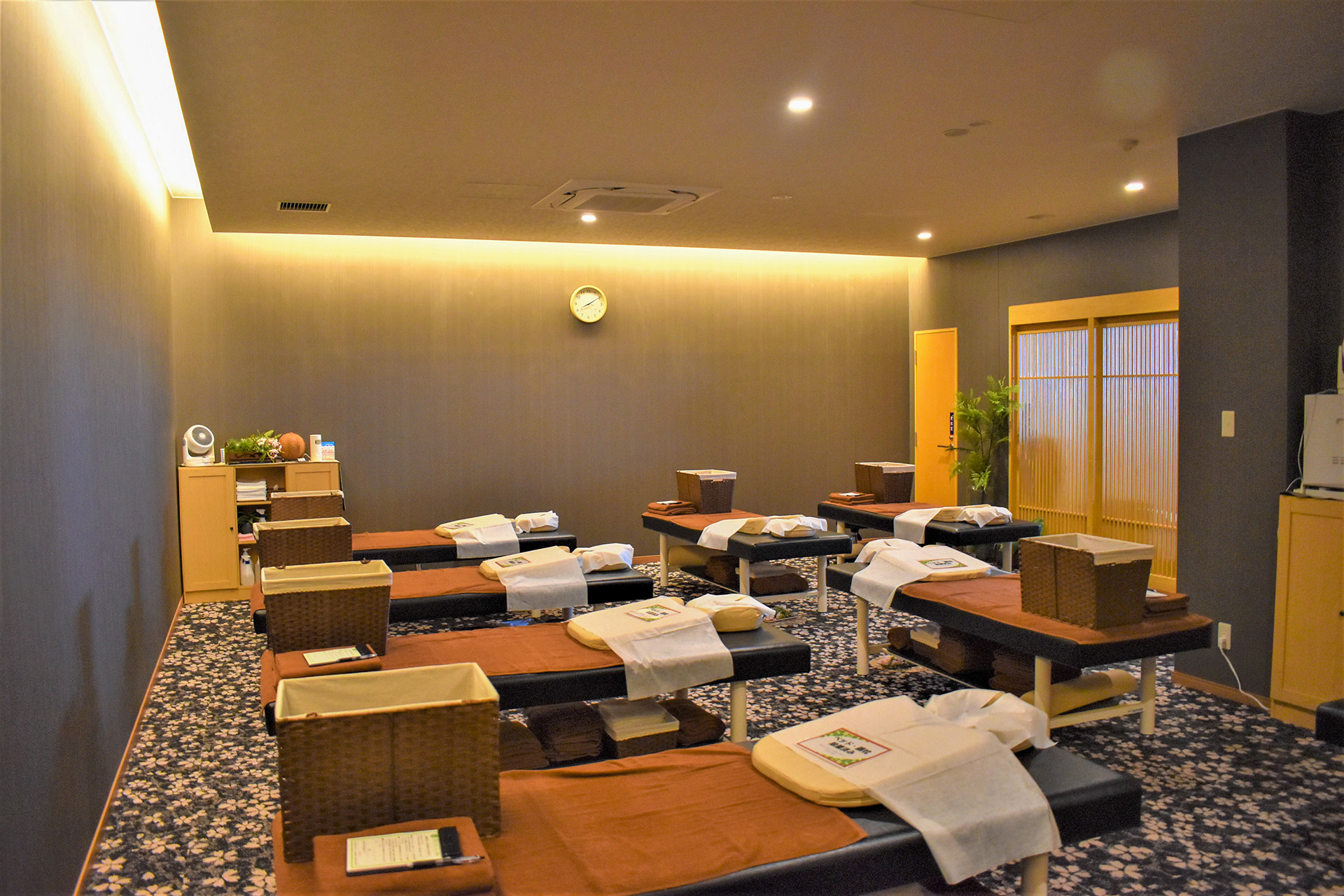 For first-timers, the idea of getting naked and taking a bath around strangers might be awkward, especially if you aren't familiar with the rules and etiquette of an onsen. However, this handy page on the Japan National Tourism Organization's website provides you with the information you'll need to make sure your onsen visit is as smooth and relaxing as can be. Even despite the initial hurdles, once you're settled down in the hot spring water, and soaking in the sweeping view of Tokyo Bay below you, you'll be glad you took on the challenge of this only-in-Japan experience.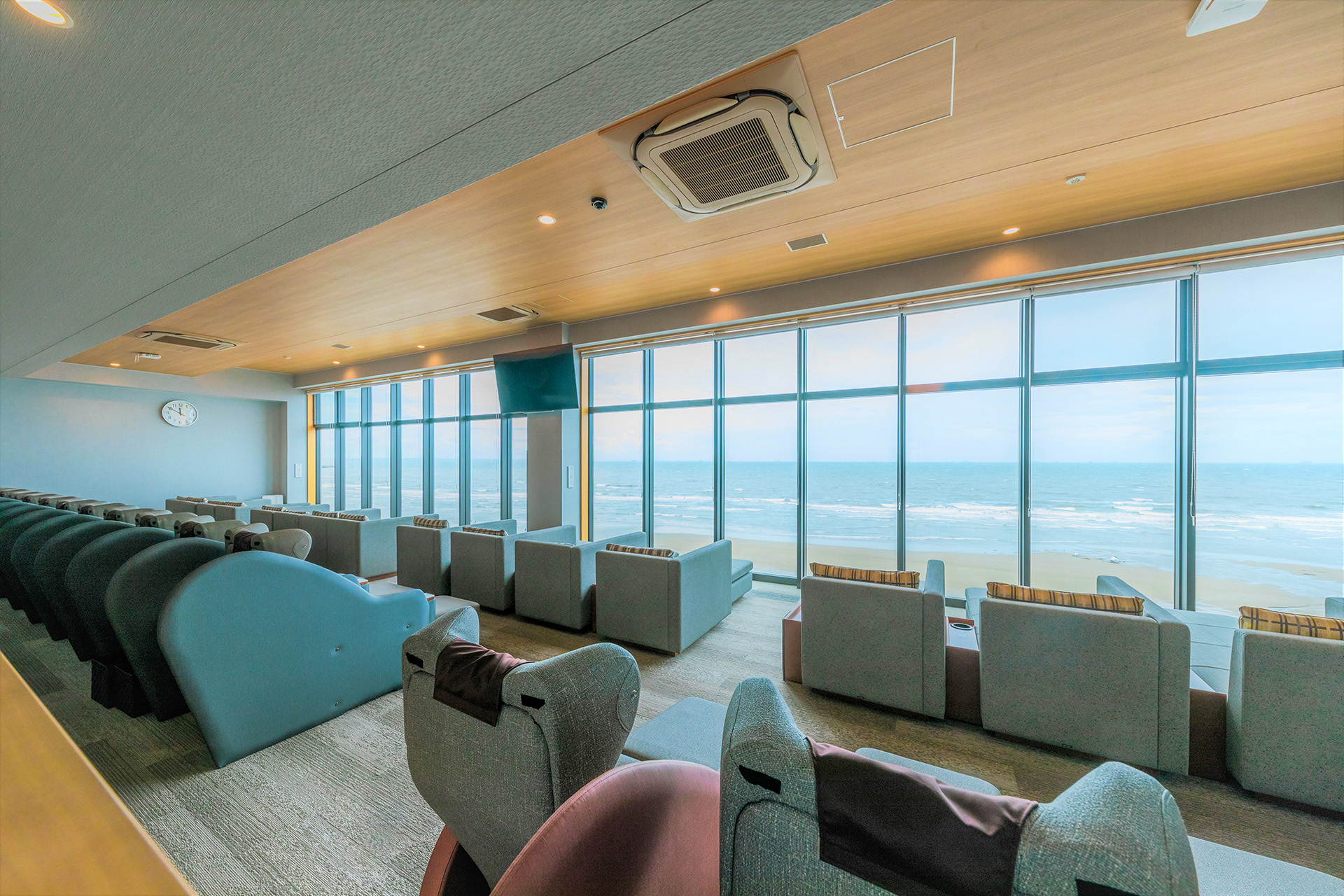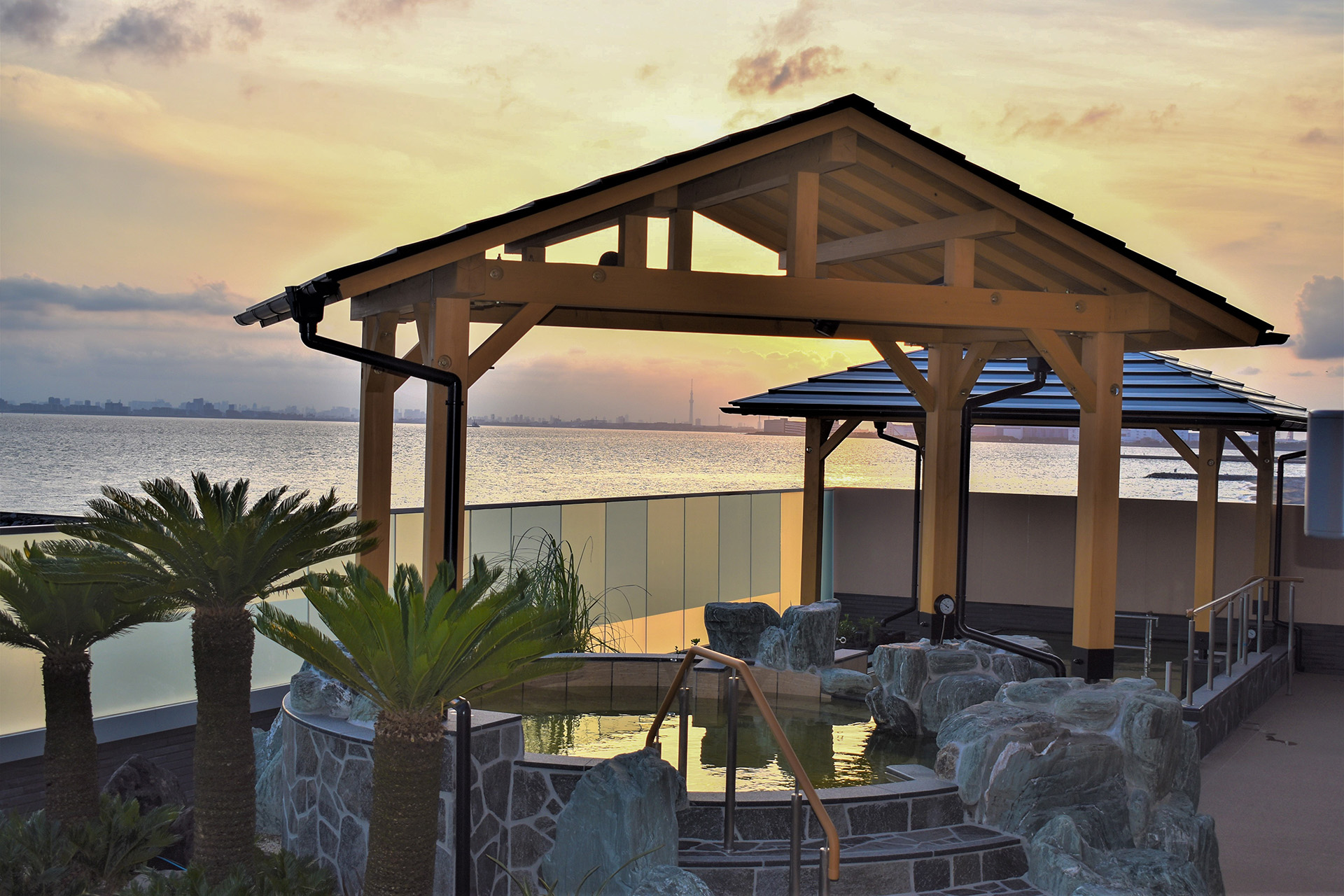 Makuhari Brewery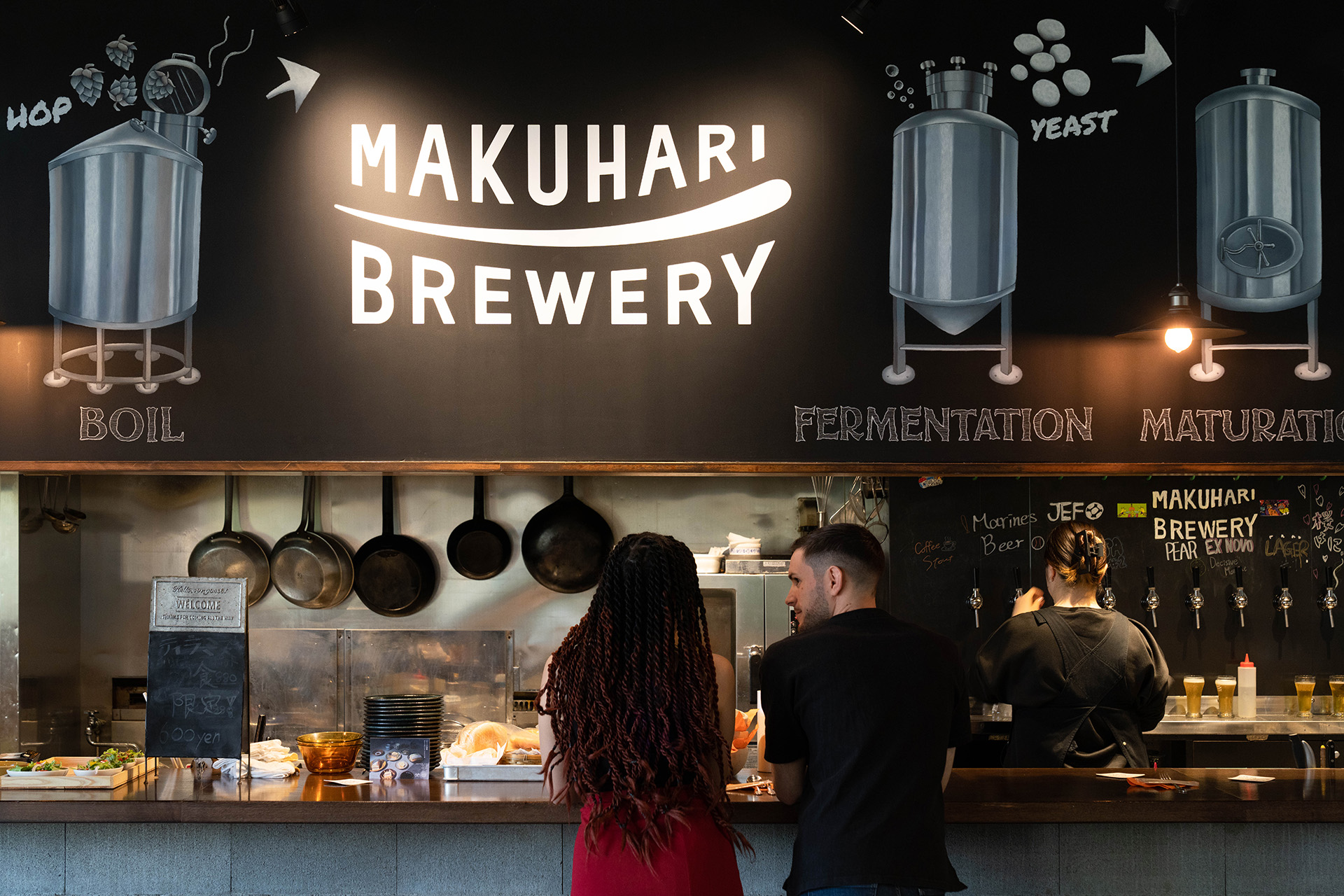 Whatever brought you to Makuhari, whether it be a business conference or rock concert, you may be looking to enjoy a little adult refreshment to cap off your time here. While there are plenty of chain restaurants and bars in the area around Kaihimmakuhari Station, you'll also find local establishments to enjoy just off the beaten paths. Makuhari Brewery is one of our personal recommendations, especially if you prefer to patronize a locally-owned business.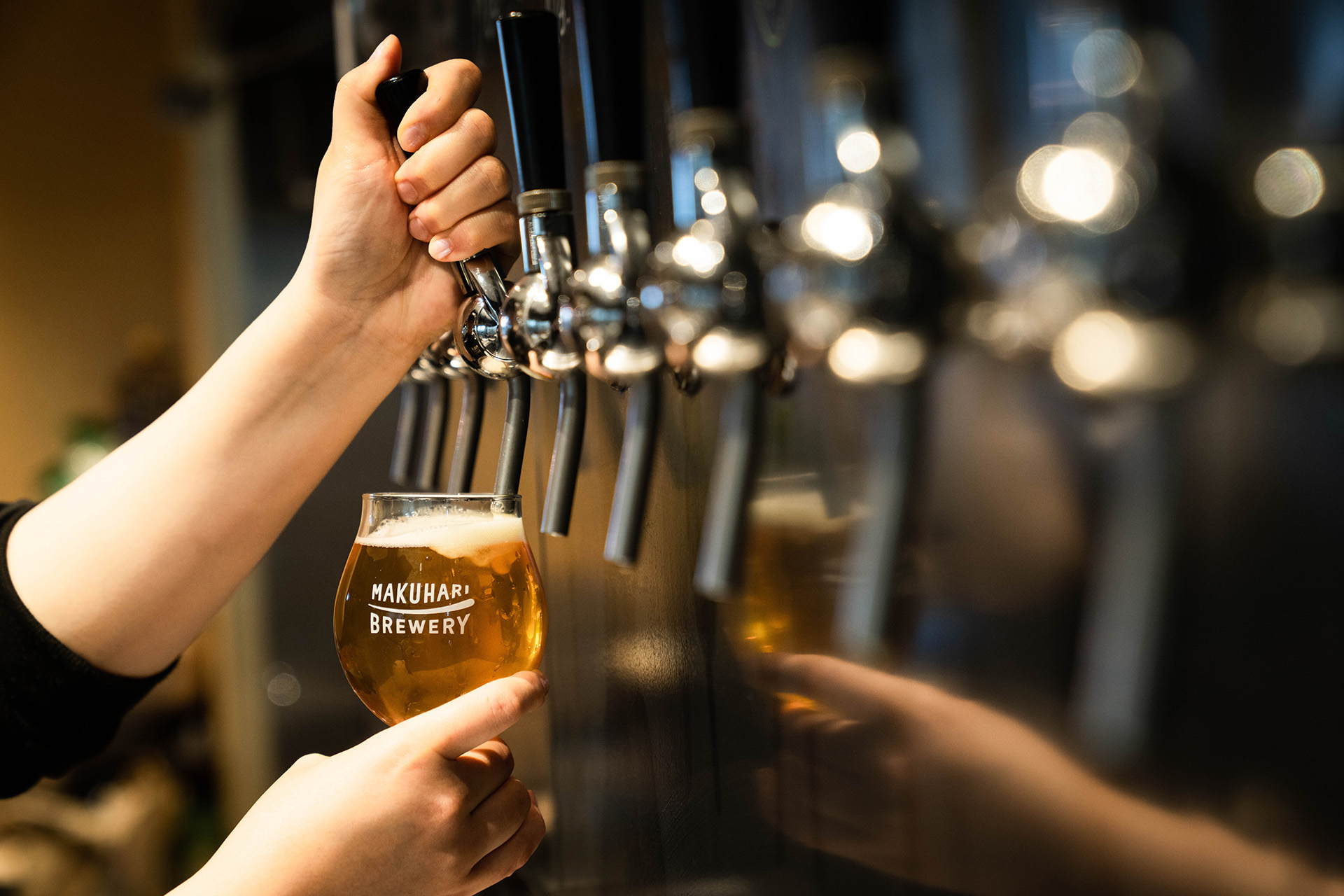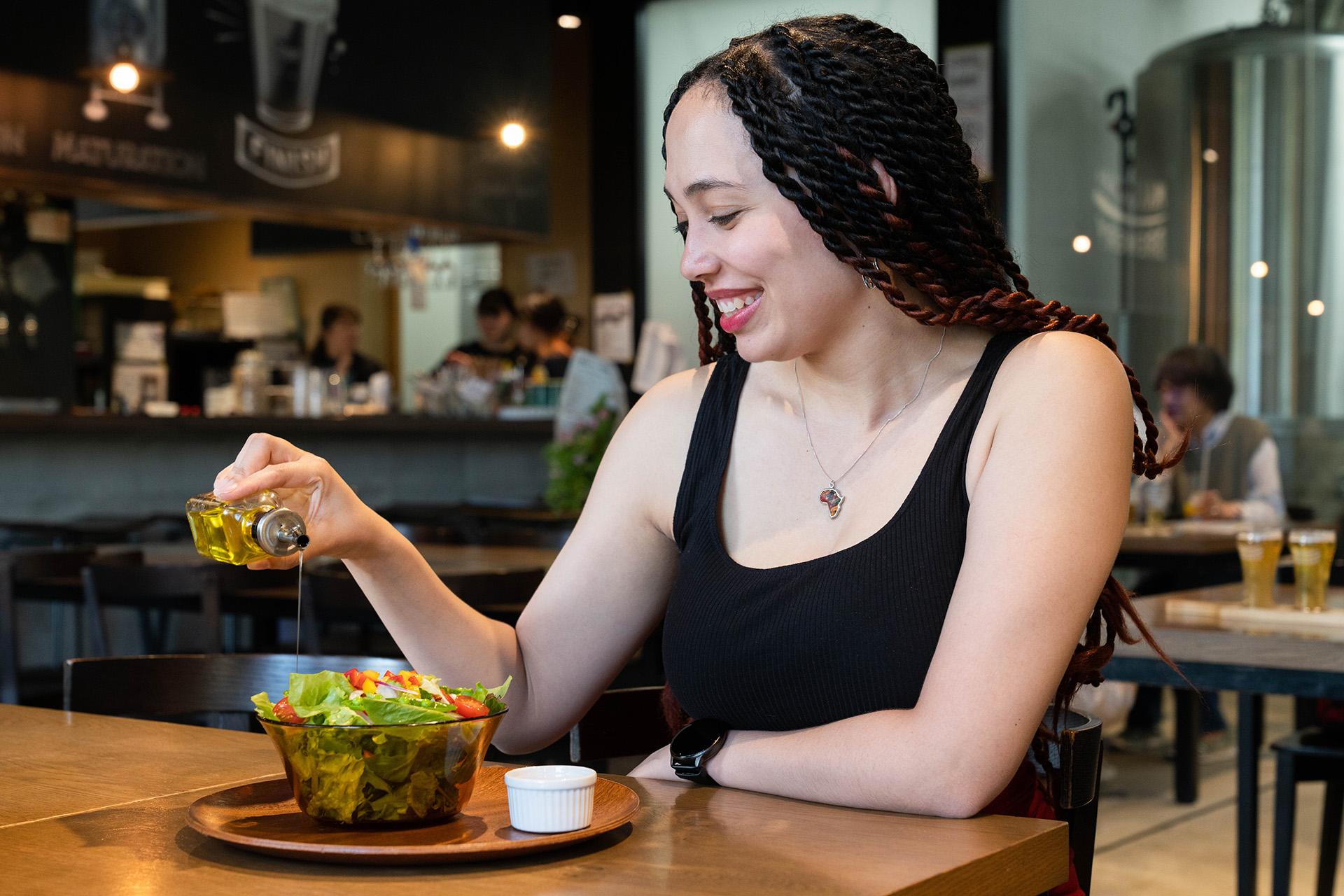 Makuhari Brewery is located in the Makuhari BASE・Neighborhood Pod, part of an area that is being developed with Portland, Oregon, U.S.A. as a model for its community space. The brewery shares a "pod space" with PIE & COFFEE mamenakano, a pie and coffee shop inspired by the "Double R Diner" from the American cult-classic TV series Twin Peaks. Between the brewery and cafe is a communal area, and there's also a shared dining area outside in front. If you're into craft beer, you can sample a variety of local brews, including the "Marines Beer" served at the nearby ZOZO Marine baseball stadium. Non-beer drinkers can have a great time too with food and soft drinks from the menu, and a slice of pie with coffee in the communal area is the perfect urban treat.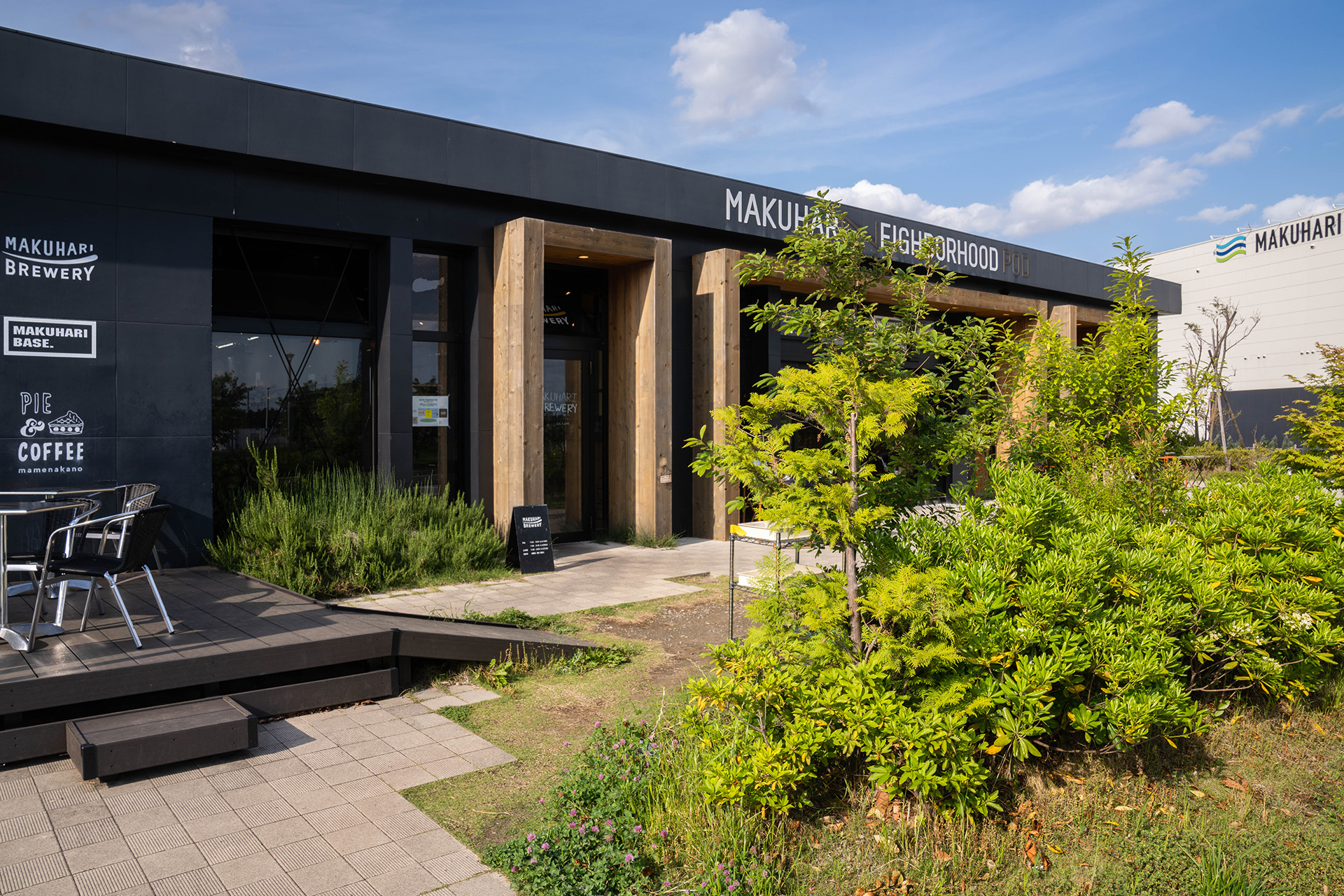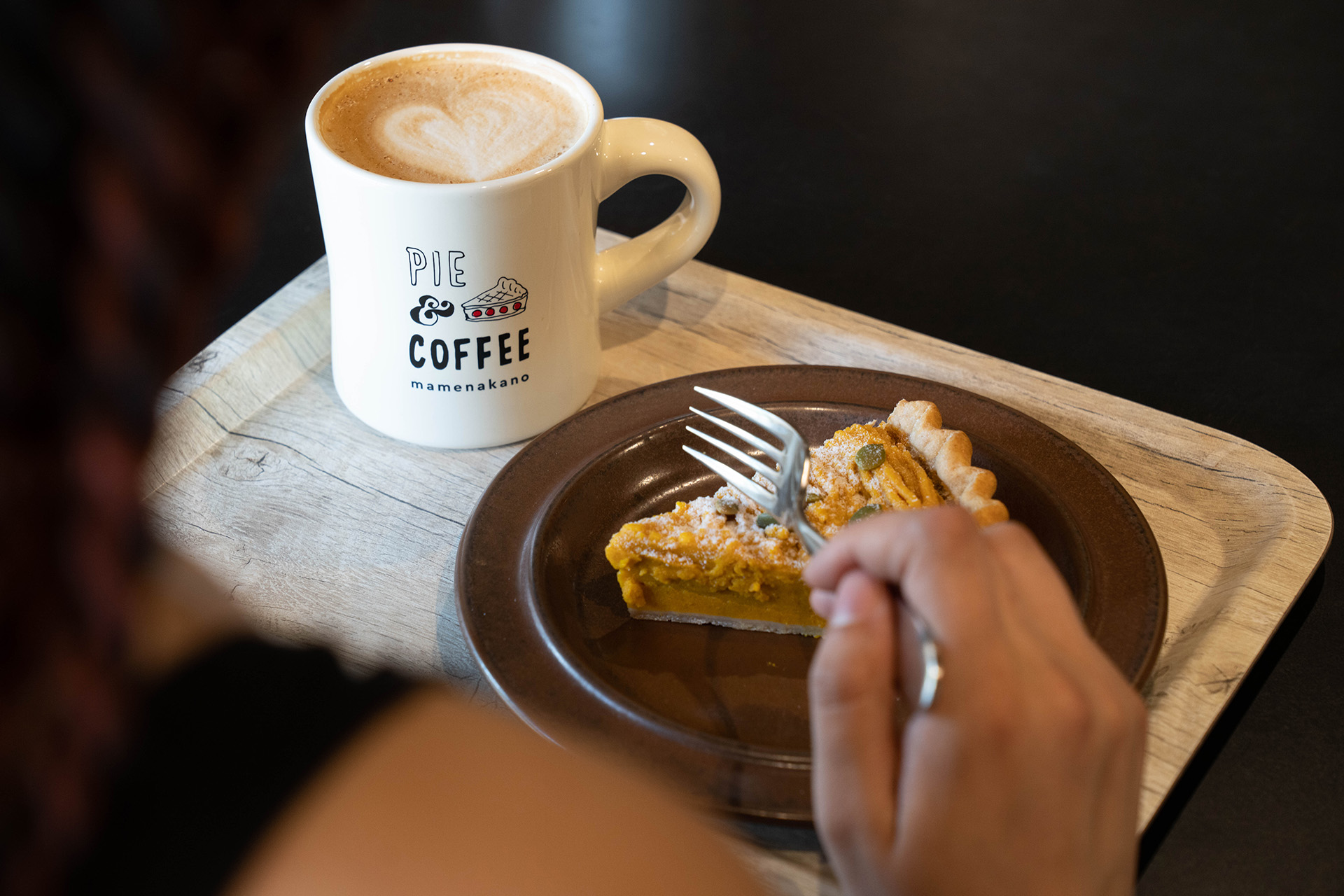 Explore the area on a rental e-bike
The Makuhari New City area was built on top of former marshland, so it's flat and relatively spacious for a major hub near Tokyo. The area is also equipped with dozens of Hello Cycling electric-bicycle rental stations, making it easy to explore Makuhari our favorite way: at your own pace on two wheels. To rent a bike in Makuhari, simply download the Hello Cycling smartphone application (available in four languages, including English) and check the map for the closest available bike to you.
A great way to enjoy the broader area is to head down to the beach for some seaside bike riding. The seaside parks of Makuhari, Kemigawa, and Inage cover 6km of shoreline, all connected by paths designated for walking, running, and cycling. While cruising along these paths, you can enjoy sunset views of Tokyo Bay and the Tokyo skyline, and even catch a glimpse of Mt. Fuji on clear days. The course is dotted with Hello Cycling stations, giving you the option of stopping at one of the cafes or kitchen cars along your route, or watching the windsurfers and boaters who are often at play in this part of Tokyo Bay. There's also a barbecue area, a glamping facility, a pool, and a flower museum within Inage Seaside Park. If you're feeling really adventurous, you can even try out a windsurfing lesson at the 85 Club.
See the Instagram video below of the bike ride from Makuhari to Inage Seaside Park: