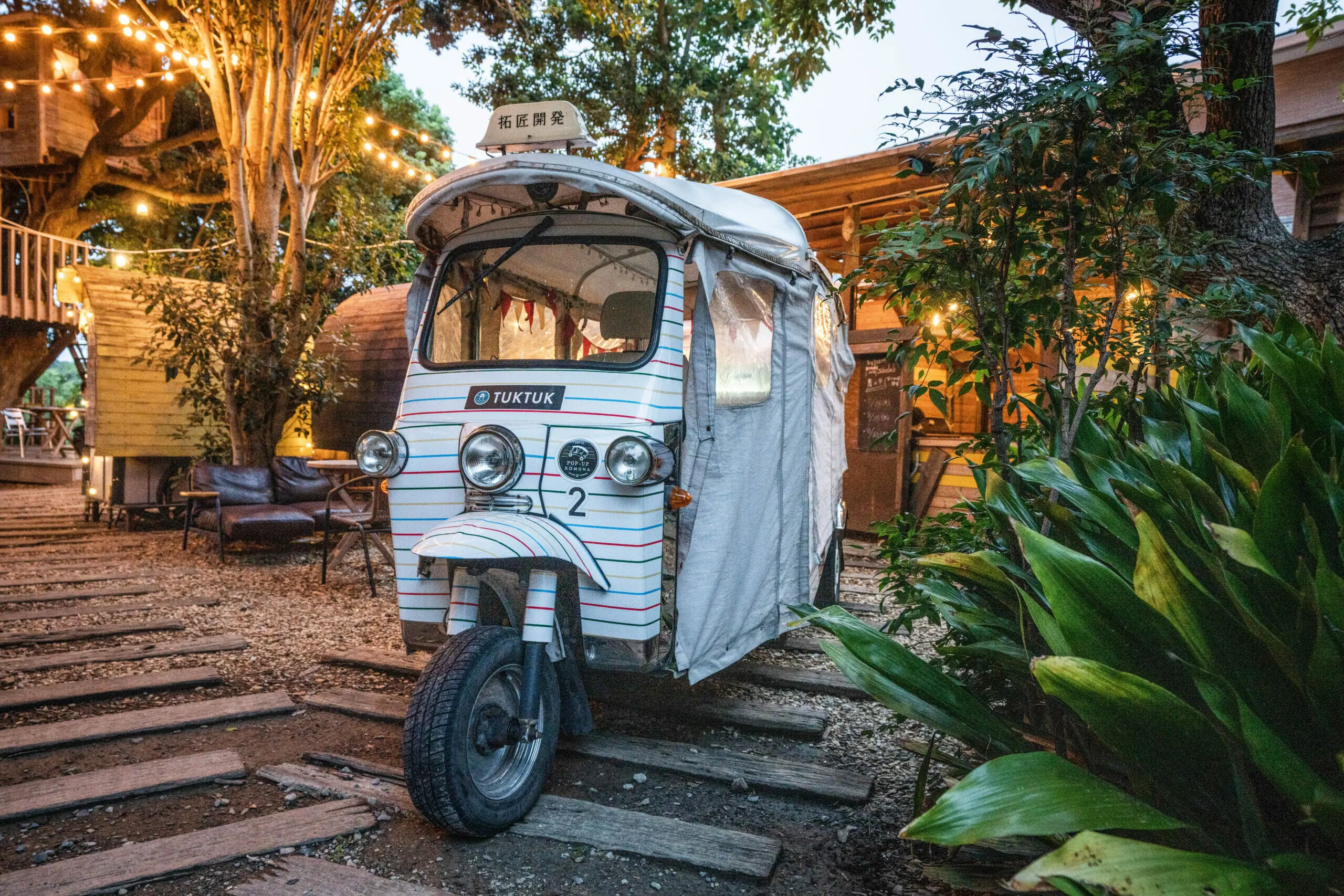 Chiba City | Explore the local gems of urban Chiba
Things to Do | Visit Chiba | Latest update:2023/04/21
Many weekend vacationers visit Chiba for either seaside leisure, or for the natural beauty found at one of its many inland destinations. For a "near the station" sort of urban day trip, many will find themselves in Tokyo's Shibuya, Shinjuku, or perhaps Odaiba for shopping, food, and entertainment. As fans of Chiba, it's of course our goal to bring you the best outdoor activities and natural beauty, but the area around Chiba Station is also a perfectly fun alternative to the sometimes overwhelming nature of Tokyo.
Chiba Urban Monorail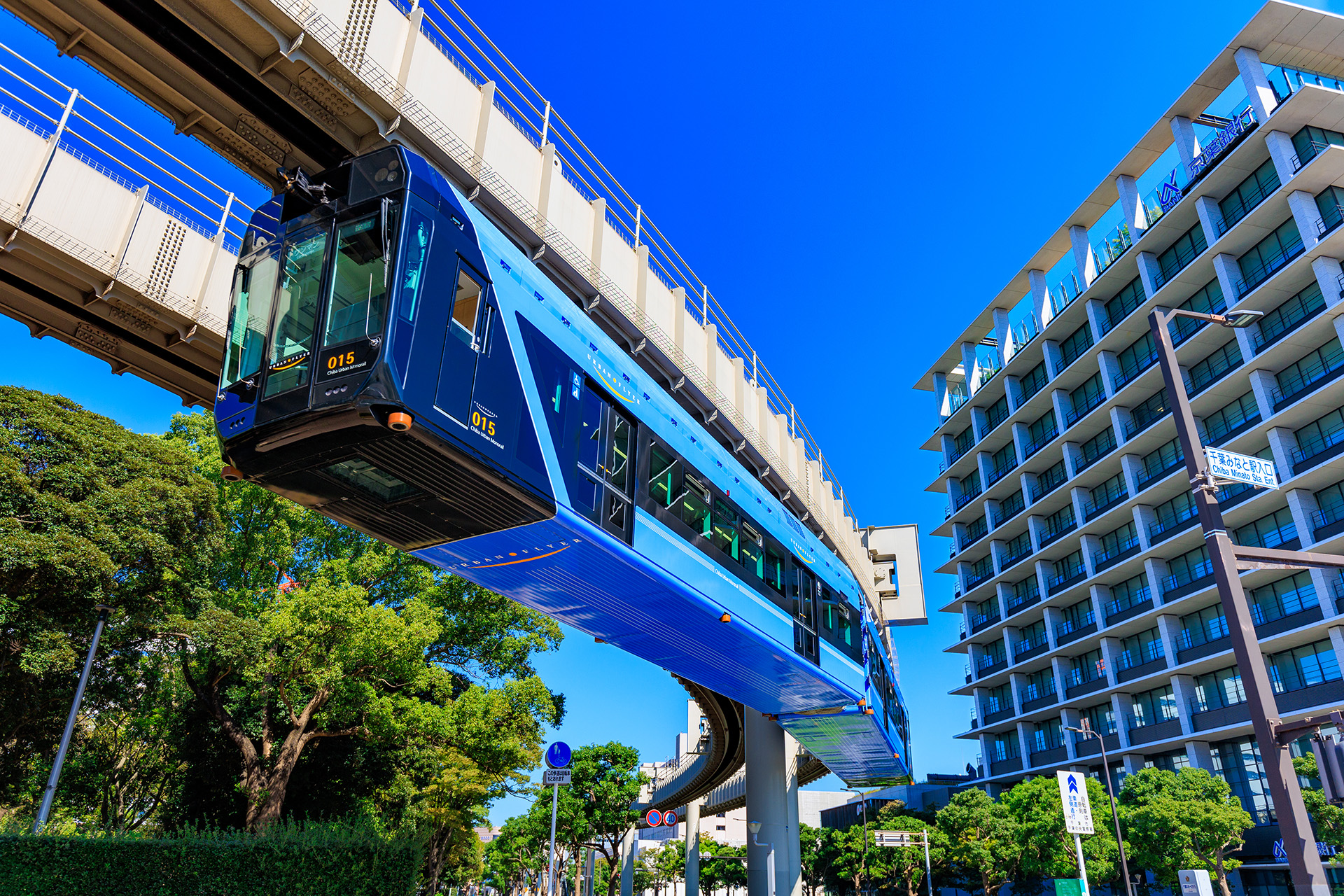 Below we have some ideas for your day in Chiba's city center. Perhaps best of all, you can get around town by riding on the Chiba Urban Monorail, which runs on a suspended monorail system, meaning the cars hang from the track–as opposed to riding above it! Chiba's monorail was even certified by Guinness World Records as the world's longest of its kind, with an operating distance of 15.2 km.
Chiba City Museum of Art
Your options like karaoke, game centers, and restaurants will be abundant near Chiba Station, but how about some classical Japanese culture to start off with? The Chiba City Museum of Art features various works of artists from Chiba, and the permanent exhibit of Hanga (including Ukiyo-e) is a big draw for art enthusiasts. You will probably recognize Hanga as the iconic Japanese style made popular depicting fantastical images of daily life in classical Japan, nature, and also geisha and Kabuki actors. The "theme" of this permanent exhibit changes depending on the season, so the art pieces can be regularly rotated and returned to safe storage. When we went in the late summer season, the theme was "birds and bugs," with beautiful scrolls and pieces on Japanese paper.
Aside from the actual art pieces, the entrance hall to the building here is living history. It dates back to before World War Two, and is in a sense preserving a physical place in Chiba's history as well as that of the art that survived such a tumultuous time. This entrance hall is a former bank, and another living relic of Japanese architecture back when western design first began to become popular. Matakichi Yabe was the architect, and his work can also be seen preserved in the cities of Katori and Sakura in Chiba.
Tsubakimori Komuna and Chiba Park
Next on our list is the "secret base" of Chiba Station, found not far from the station's north exit. Tsubakimori Komuna is best described as a nook of nature that acts as a community gathering point. It's an open area with a cafe and restaurant, but also marchés are held there. Sit in one of the tables and chairs around the property and admire the stylish natural layout, complete with tree houses and a connecting suspension bridge overhead.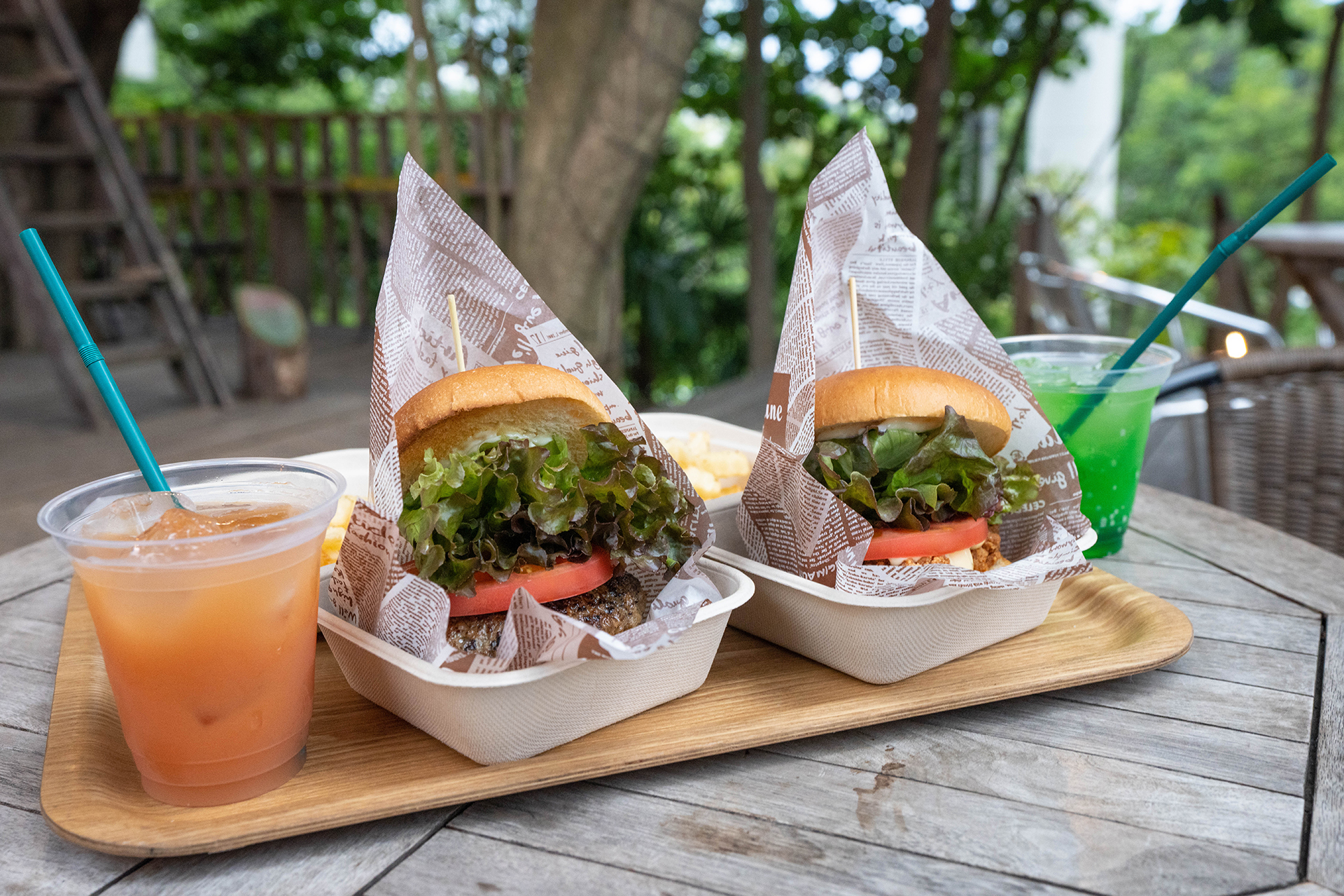 The food was reasonably priced and delicious, served to us out of an Airstream trailer refurbished into a fully functional kitchen. The gentle rays of sun shining through the trees made my chicken burger and Carlsberg beer taste all the better in this cute forest oasis. After we all had a satisfying meal, we went up into the tree houses to relax and converse, using Komuna as a place of community and interaction as it's intended.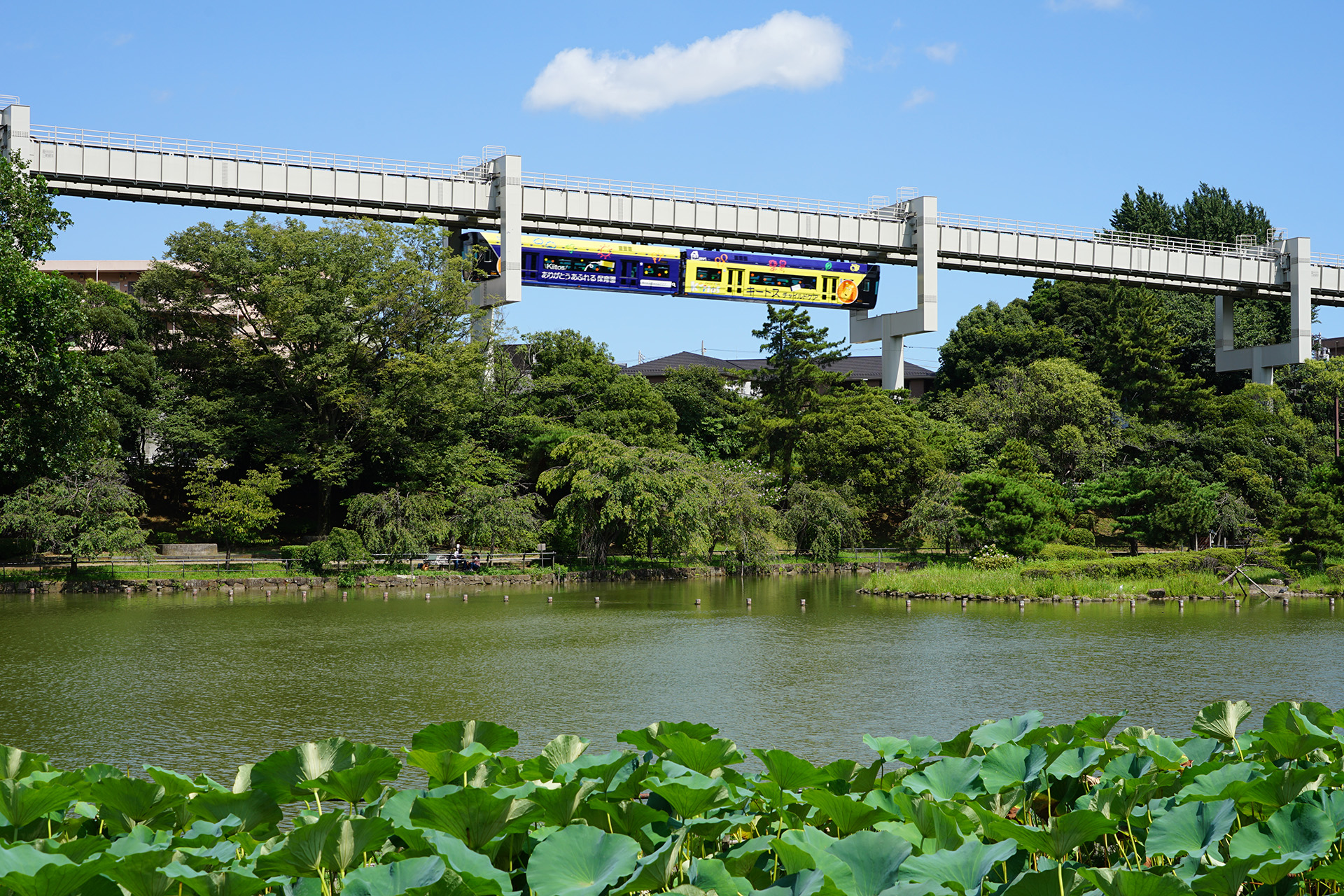 If you're looking to stretch your legs a bit, head to Chiba Park located just across the street. You can take a stroll around the small pond within the park, or even paddle on it in a rental row boat. Chiba Park is also known for its seasonal displays, including cherry blossoms in spring, the maple leaves of fall, and the famed Ooga Hasu lotus flowers that bloom for a short time in early-summer.
Nighttime at Chiba Port Tower
As the evening darkened, we made our way to Chiba Port Tower, Chiba's highest lookout point! While a bit more quaint than Tokyo Tower or Sky Tree, the souvenir shop on the bottom floor, and expansive views accentuated by the ocean make it an experience you can only get here on the corner of Chiba's main port. Like other lookout towers, you'll have a panoramic view of the surrounding area that loops around the building, with coin operated binoculars at the most picturesque points.
It's a great vantage point, because you can see the dizzying expanse of Tokyo, but on a clear day, also far down Tokyo Bay and even as far as Mt. Fuji. Moreover, to the east you can see patches of green as the view spills out into the more rural side of Chiba. With a restaurant just below the panorama floor, this 125-meter tower is a great way to get an eye-full of Chiba.