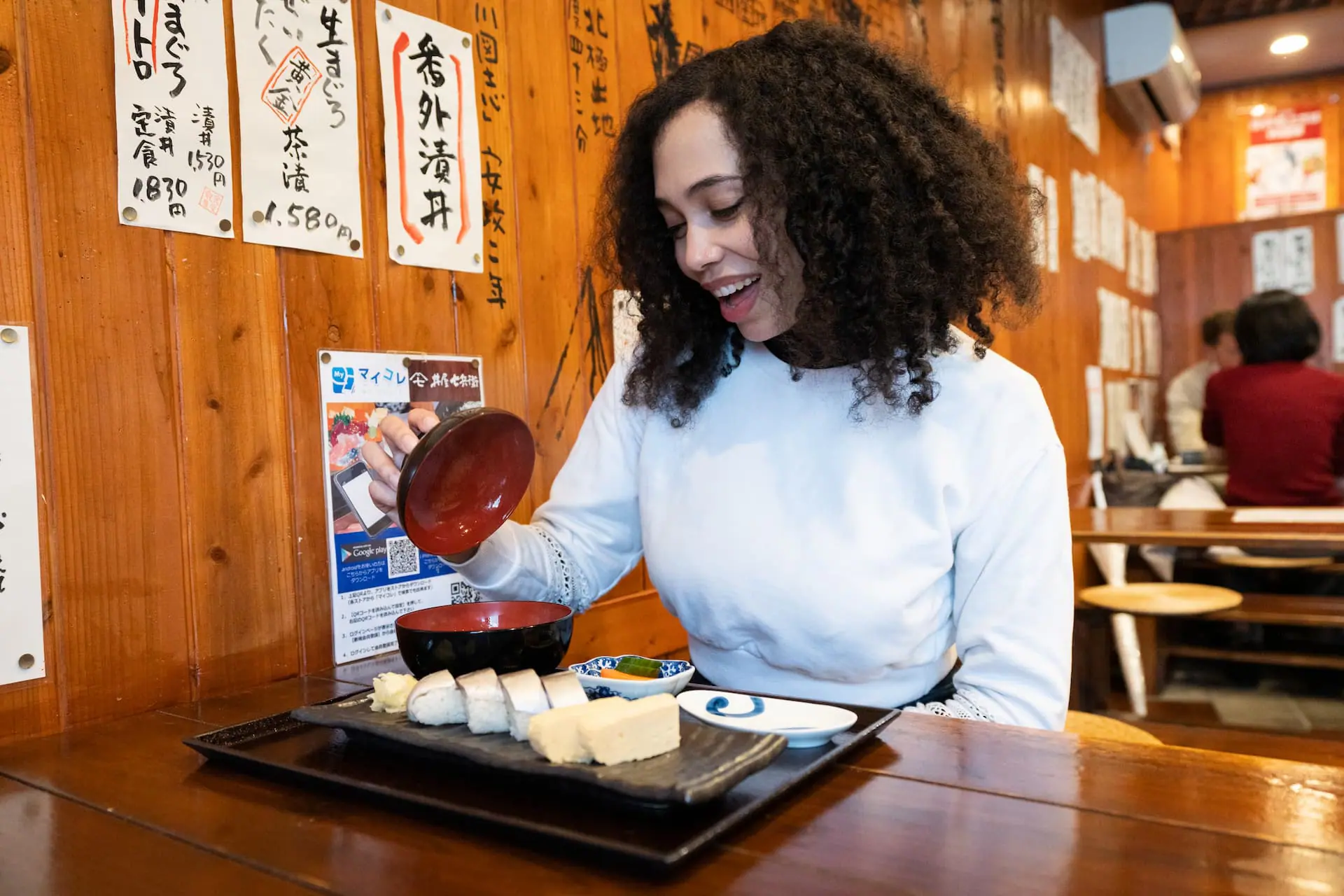 Food Adventures and Gourmet Delights in Chiba
Things to Do | Visit Chiba | Latest update:2023/03/30
Tokyo's eastern neighbor Chiba is rich in both agriculture and fishing, providing the food that feeds much of the metro area. It's also just a quick train trip around–or car ride across–Tokyo Bay, giving visitors access to a variety of dining experiences. While you can get nearly anything you want in Tokyo, it's much more fun to come to the source of the food, and experience it outside of a typical urban restaurant. In this article, we'll show you some unique ways to indulge in authentic cuisine that are local, artistic, and even historic.
Shichibe
Choshi City is home to one of Japan's most fruitful fishing ports, and naturally you can expect each morning's catches to make their way to the nearby restaurants. Shichibe (pronounced Shichi-bay), is a longtime popular eatery known for its classic yet delightfully unconventional style. It's famous for having some of the best kaisendon (bowl of sushi rice topped with various sashimi) all year round.
The mackerel sushi rolls in the winter months and namero, a dish with chopped horse mackerel, onions and ginger, keep visitors from all over returning again and again.
Inubosaki Hotel
Cape Inubosaki is the furthest eastern tip of the Kanto Region, giving it the "first" sunrise of the region. The hotel here sits high on a seaside cliff, making it the perfect place to both experience a stunning sunrise over the sea, and enjoy the best seafood in Choshi, prepared in a most ornate way. Kaiseki is the Japanese style of course cooking, in which a variety of small dishes are artistically prepared to give an overview of local flavors.
While sashimi is a staple in the course meals here, you'll also enjoy tempura, braised fish, as well as mollusks like abalone and clams.
Granted, if you don't need the full course, there are simpler set meal options to enjoy during your overnight or dinner stay.
KURKKU FIELDS
An oasis in the great outdoors, KURKKU FIELDS lets you get up close and personal with the magic that goes into the foods we enjoy. Freshly baked breads and cakes, milk, meat, charcuterie, and vegetables right from the source make for a "down on the range," local gourmet experience you won't find anywhere else.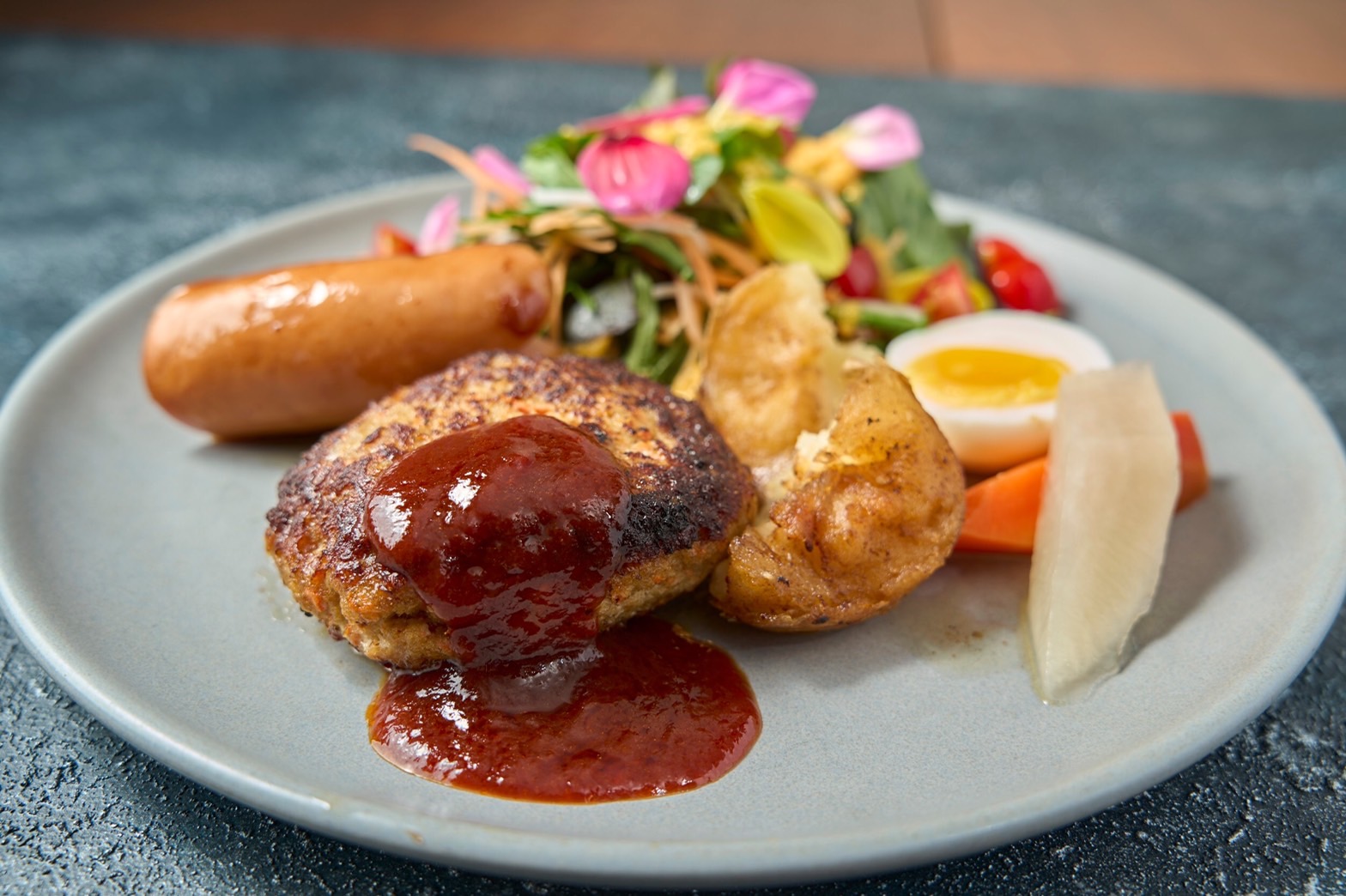 Aside from the cafes, food workshops that include pizza making and restaurants, a day at KURKKU FIELDS is also a day of exploring some of Chiba's best inland nature. Around the park are various outdoor art installations, nature preserves, and examples of how KURKKU FIELDS thrives as a sustainable hub of organic food and fun.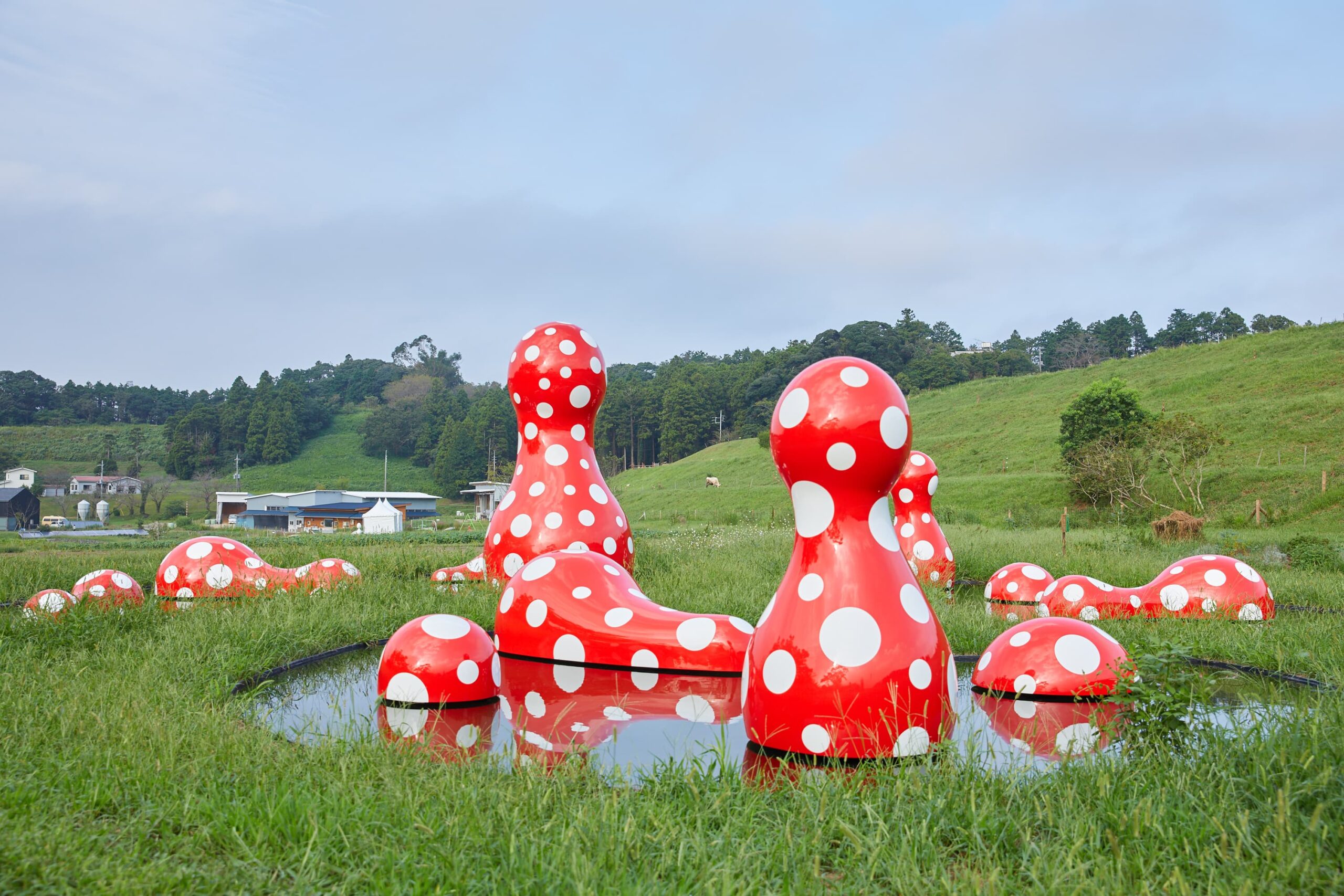 Yayoi Kusama, GUIDEPOST TO THE NEW WORLD, 2016, paints and cast-aluminum, variable size, 11-piece set, Courtesy of Ota Fine Arts, ©Yayoi Kusama 
NIPPONIA Sawara Merchant Town Hotel Restaurant LE UN
Sawara was a center of trade in northern Chiba, with much of the classic townscape remaining even today. NIPPONIA has transformed some of the old wooden buildings into guesthouses, giving visitors the feeling of staying as a "resident of the town," rather than just tourists who are passing through. At the center of this operation is the "LE UN" restaurant, refurbished from a traditional Japanese storehouse, and headed by a renowned Japanese chef with many accolades earned in Europe.
Here, you'll be treated to a unique fusion of Japanese and French cuisine that makes use of Sawara's historically famous products like miso, mirin, and soy sauce.