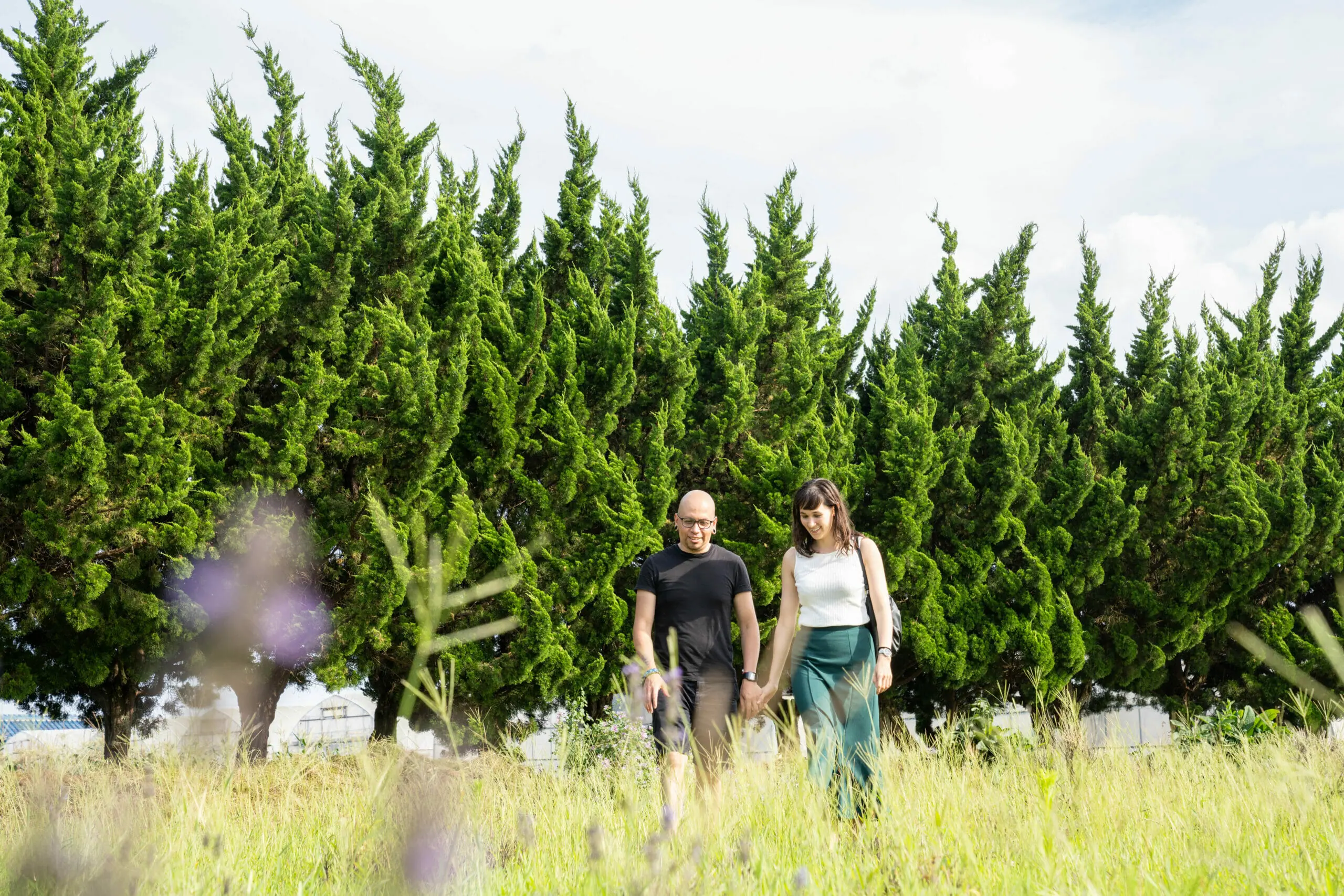 Kujukuri Herb Garden | Good food and leisure in Chiba's coolest herb garden
Things to Do | Visit Chiba | Latest update:2023/04/04
Take a step into the lush backyard of Kujukuri. Wood patios and grassy paths leisurely winding through herbs and flowers makes it hard to believe Tokyo is just to the west. The Kujukuri Herb Garden is ideal for a relaxing Sunday afternoon, pleasant in all seasons, and the food served here has gained it a reputation reaching far and wide. Aside from being a perfect place to unwind among the drifting scents of lavender and rosemary, the souvenir shop sells many local goods. There are multiple guided workshops to make your own natural products like lip cream and bug repellent, and you can naturally buy a huge variety of herb saplings or seeds to take home for your own garden.
Start your visit here by exploring the garden paths, and soaking in the herbal scents that fill the air. Snap a few pictures surrounded by the vibrant colors, and recall the captivating scents whenever you look back on them. There's also a "dog-run" pen out back for visitors with dogs, and a camping zone if you want to pitch a tent or park your RV for the night.
After enjoying the outside herb garden, make your way into the main building to browse the array of locally sourced goods, apparel, and souvenirs. Many of them are all natural and hand-made, catering to more holistic tastes with products like essential oils, hand creams, and honeys. Of course, you'll also find snacks and cookies, as well as other small souvenir items like keychains.
While many come for a stroll or shopping, the delectable food found here can't be understated, and you'd be hard-pressed to find someone who visits the garden without also enjoying a meal. Freshly baked pizzas and pasta dishes blend the garden's herbs, local veggies and meat into tantalizing combinations. There's something to satisfy everyone, with heavier, cheese and meat focused selections, but also lighter, seafood topped ones. You can also try their slow simmered curries and stews which of course boast a spice-rich flavor only an herb garden could provide, or stick to a simpler sautee or set meal of meat and vegetables. Aside from seeking a relaxing afternoon, many of the regulars here are drawn back time and again to sample all of the mouthwatering menu items.
Something many opt for either before or after a meal is one of the workshops to make your own organic and useful product! You have an option of making hand cream, lip cream, or bug repellent, and you'll be guided through the simple yet fun process by an in-house instructor. Being summertime, we chose the bug repellent to help fend off mosquitoes when adventuring outdoors. It was a simple process of using alcohol, essential oils, and lemongrass, and before we knew it, we had our own small bottle of bug spray to carry around. And wouldn't you know, it works great!
If you're in the area, this herb garden is the perfect place to spend that hazy, lazy time between lunch and evening. Pick up some lunch after some shopping, and even take home a souvenir you make yourself. Or alternatively, just drop by for a quick refresh in the herb garden before moving on with your day.