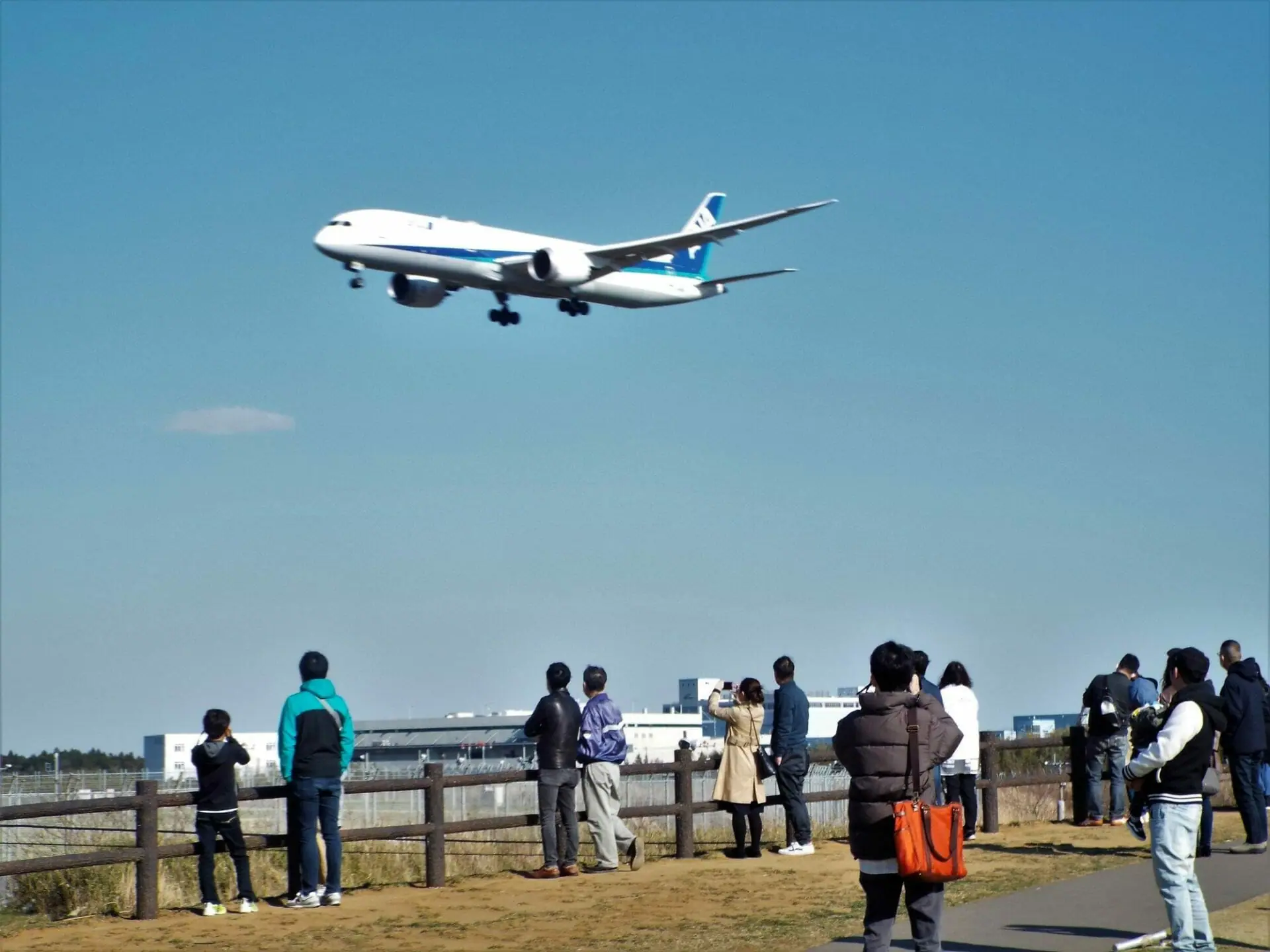 Explore your interest in airplanes while in Narita
Things to Do | Visit Chiba | Latest update:2023/03/30
Many will find themselves touching down at Narita International Airport at the start of an exciting Japan trip. The airport is a bit far from Tokyo, so it's all too common for people to hop directly on a train or bus headed for the capital. However, Narita's broad appeal makes it a contending tourist location, full of fun for travelers new to, and familiar with Japan. The nearby temple makes this a popular spot for classic culture buffs, but at the end of the day, airplanes have come to define Narita. In this trip, we're reaching out to people who want to get closer to the planes, and also learn about aviation history and science in Japan. We have just the day planned for you!
Hikouki no Oka
Any airplane enthusiast can't get enough of seeing the planes up close and in action. Hikouki no Oka (Airplane Hill), is one of the best vantage points to see planes arriving and taking off. You have a panoramic view of the airport's south side, giving you the full spectrum of the runway at Terminal 1, where the larger passenger and cargo planes land. The takeoff and landing direction changes depending on the wind direction of the day, but either way you're sure to get your fill of flight, as Hikouki no Oka brings you up close and personal with the soaring jets.
In the warmer seasons, there will be food trucks to feed the hungry groups of photographers and families that come. You can easily spend an hour or two taking photos of the planes while you enjoy a lunch, so we recommend a stop at Hikouki no Oka before you continue a day of airplane fun!
Museum of Aeronautical Sciences
Interactive science museums can appeal to any generation, and there is guaranteed to be something that catches your unique interests. This museum is bursting with things to see, touch, learn about and enjoy, taking you through nearly every aspect of what makes planes go, and also the logistics and planning of flights. Furthermore, you can see the history of aviation from the first flight to the latest technology, and a lot of it up very close, and in the form of stunningly detailed models.
Outside the museum are full-scale decommissioned planes, transport trucks, and even a helicopter, an indication of the grandness that awaits inside. After all, you're about to take a tour through one of the most amazing human achievements to date. The entrance is designed like a security gate at an airport, with an over-sized metal detector to pass through, leading you into the interactive world of aeronautical sciences.
You'll be greeted by an amazing site of the entire front half of a 747 with the landing gear down, giving you a glimpse into the complex and delicate technology behind this crucial part of a plane. Continue on to see a huge collection of miniatures, and various parts of the plane extracted and on display to see, like the engine, cargo hold, wings and more.
Moving on though, we arrived at something no trip to an aviation museum would be complete without; flight simulators! Surrounded by a realistic windshield, and all the dials and levers of a real airplane, enjoy fine-tuning the altitude of the plane as you try taking off, cruising, and landing for yourself. There are a few different "levels" of simulators, ranging from simple ones reminiscent of a video game, to advanced ones that are essentially what real commercial pilots use for training. One of the staff members was there to assist as my co-pilot, fine tuning the controls, and letting me focus on the steering and throttle.
After exploring the top floor, modeled to be like a control tower, and enjoying the expansive views of the Narita countryside below, we did our final rounds seeing some other pictures and displays in the museum, before finally making our way back to the entrance and souvenir shop. Seeing all the old models of airplanes from all over the world, and also the logistics that go into the whole process of air travel is bound to make anyone excited for their next flight.