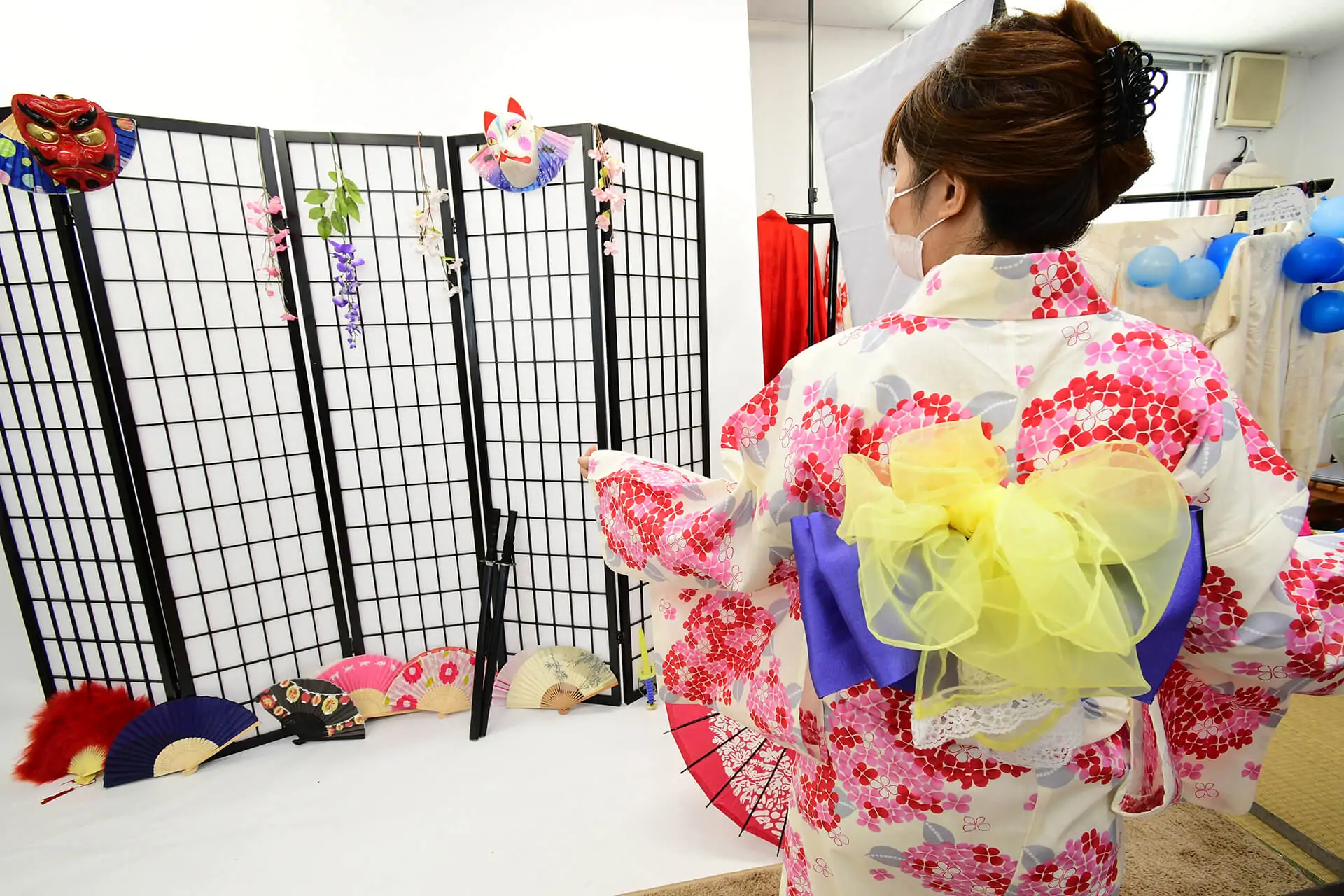 Create unforgettable memories in Narita:
Experience wearing kimono and try savory unagi!
Things to Do | Visit Chiba | Latest update:2023/04/04
Wearing "kimono" (Japanese traditional dress) or "yukata" (casual summer kimono) is definitely a must-do in Japan! Recently, I had a chance to have a half-day kimono experience in Narita City, and I'd like to share that experience with you.
I visited the kimono rental shop Hidetora, a 15-20 minute walk from JR or Keisei Narita Stations, located right by Naritasan Shinshoji Temple. Upon arrival at the store, the friendly staff confirmed the price and explained other details to me. They have different pricing plans from 2980 yen, including dressing and hair styling! The staff were extremely friendly and used a translation device, so there was no problem communicating in different languages.
I suggest you go early, as it may take time to pick out your favorite yukata, "obi" (sash) and "geta" (footwear) from a range of fabulous options. Thanks to the experienced kimono specialist, it only takes about 30 minutes to get dressed up and get your hair done. I was able to get decked out and start strutting around all before noon. The Naritasan Shinshoji Temple is full of history and is a perfect backdrop for photos. You can also have a wonderful time at the numerous unique shops that line Omotesando Street!
Remember not to miss the traditional local specialty "unagi" (freshwater eel) too! There are over 60 restaurants serving eel dishes here, but "Kawatoyo" is without a doubt the oldest and most famous in the district, so that's where I had lunch. There's always a long line in front of the shop, but it's absolutely worth queuing up for. The staff cut and grill the eels at the front of the shop, so you know you're getting the freshest possible unagi. The unagi was exceptionally soft and tender, and the homemade sauce perfectly balanced the flavor. Trust me, you won't be disappointed!
In fact, Narita City is not just the site of Narita Airport, it has a lot more to explore as a historic city. If you are enthusiastic about Japanese culture and want to see what "Edo" was like, Narita City is the best destination! Spend a day here wearing beautiful kimono and enjoying delicious unagi dishes. You can entirely immerse yourself in the authentic Japanese atmosphere!