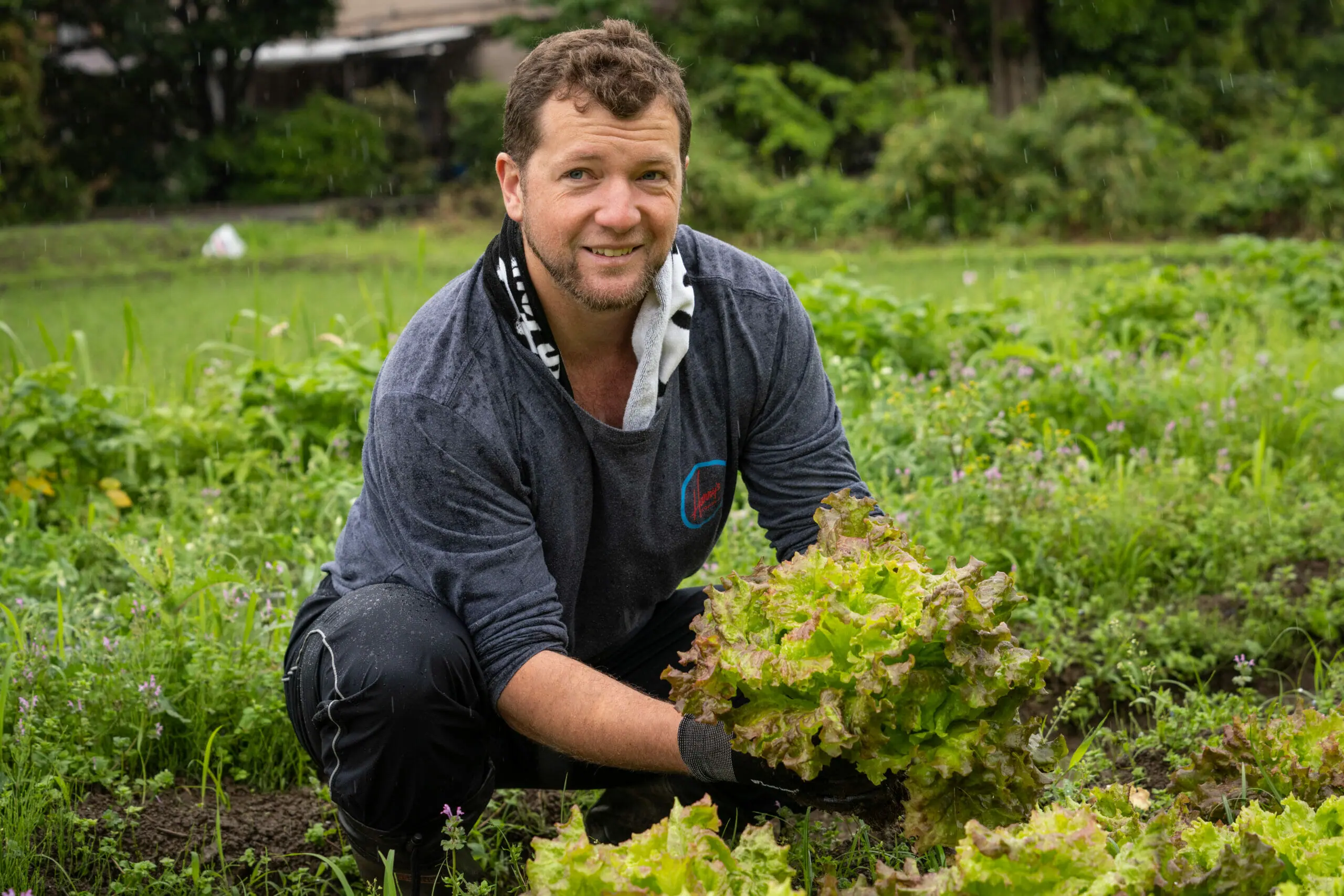 Country Farm Ponpoko Village: Come pick and eat organic veggies
Things to Do | Visit Chiba | Latest update:2023/04/04
Ponpoko Village (Ponpoko Mura in Japanese) is nestled in the sprawling farmlands of Kisarazu City in Chiba Prefecture. A popular location to experience picking fresh vegetables at the source, this place also represents efforts in Japan to spur interest in farming among young people. The population of rural farmers is rapidly aging, and Japan is facing a major shortage of interested people who are willing to take over the land.
The owner here has operated his family farm for over 10 years now, and some time ago the idea to have it be an interactive farm that customers could visit came to fruition. In fact, many television personalities and news outlets have visited to raise awareness about the joys and importance of farming.
You may want to bring a pair of gloves, and boots if it's raining. Getting a bit dirty is part of the fun here, and you'll be rewarded with fresh, crisp vegetables; all organically grown. The owner is one of many farmers in Chiba and beyond that are making the shift to organic farming, both as a way to tap into the health-conscious minds of consumers, and also to establish a local brand that is notably tastier than factory farmed crops using additives.
The concept here is that you pick what you want to take home, and buy it afterwards for a set price. There isn't really a "shop" aspect to Ponpoko Village, but locally grown rice is sold. Rice is a bit more complicated to harvest, and only done at one specific time in the year, so you'll be sticking to vegetables that can be unearthed by hand or trimmed using clippers.
In MONTH OF VISIT, the main things in season are "leafy" vegetables like different kinds of lettuce, kale, and also a delicious broccoli variety called "sticks senor". This is a somewhat rare variety, not often seen at major grocery stores, but rather usually in small batches sold by local farmers willing to grow it. It's apparently a bit laborious to maintain and harvest, so many of the older farmers opt out of growing it in consideration of their backs and knees.
So what does the name "Ponpoko" mean anyway? All around Kisarazu you'll see the cute town mascot, a fictitious character similar to the tanuki, or raccoon dog, found in the Japanese countryside. His name is "Kisapon", and most people associate "Ponpoko" with the popular studio Ghibli film of the 90's (stylized as Pom Poko). The name is easy to remember, catchy, and locally inspired by Kisarazu's mascot. Ponpoko Village is a great place to get in touch with the ever-important agricultural industry of the area, and it's also a nice place to relax. The owner has a portion of his house renovated as a lounge for visitors, perfect for munching on the fresh veggies you picked, or just unwinding after some work in the fields.