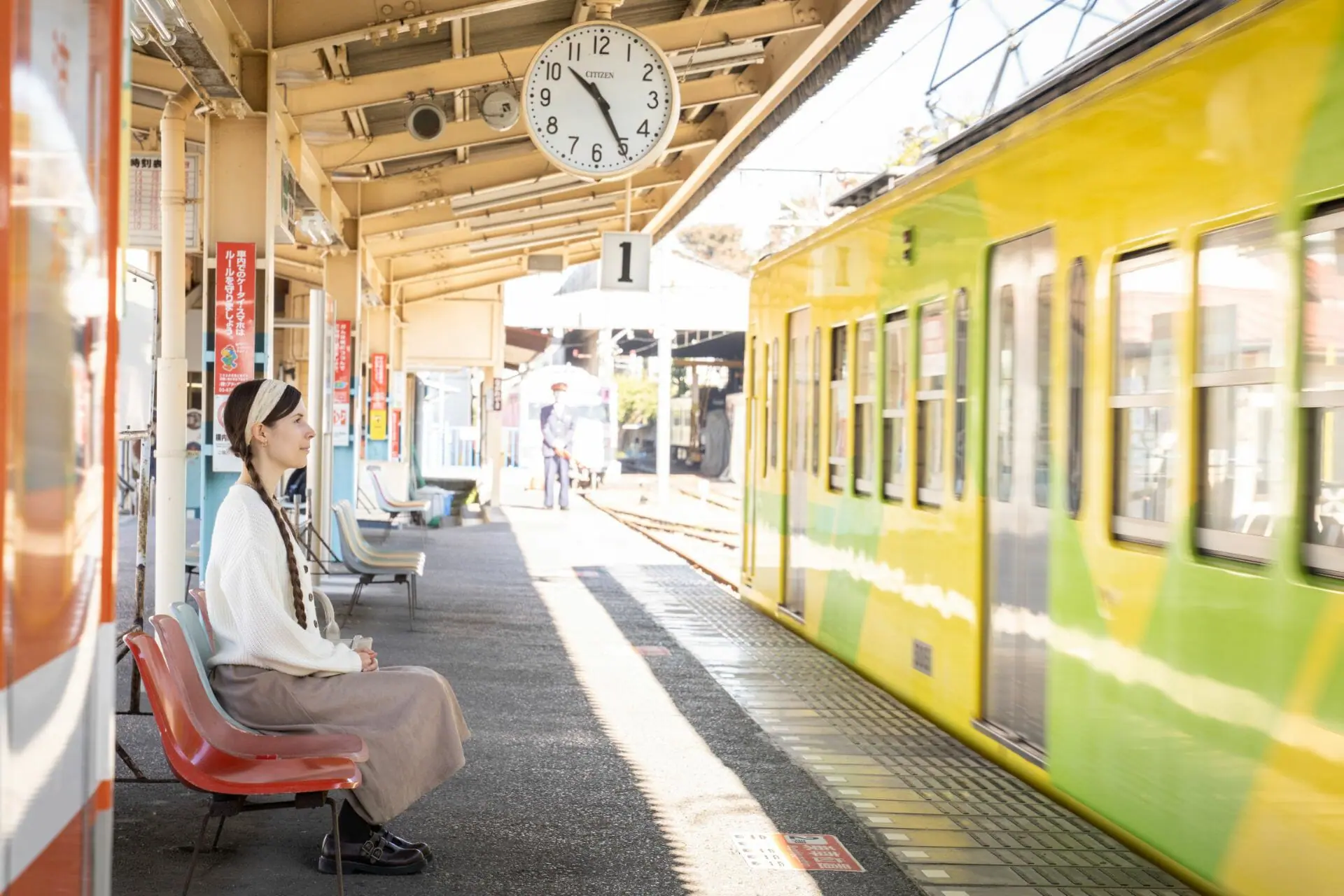 Ryutetsu Nagareyama Line: A trip to Japan's past on a classic rail
Things to Do | Visit Chiba | Latest update:2023/04/04
The high-speed bullet trains of Japan are a shining model of what happens when you follow through diligently with train infrastructure. The "maglev" train between Nagoya and Tokyo is on its way to completion as well! But to appreciate the present, we need to sometimes slow down and take a look at the past. The old days of trains rolling through quaint landscapes and neighborhoods is still here in Japan, and while blasting between cities at high speeds can be fun, it's equally as rewarding to take it slow and appreciate the in-between.
The "Ryutetsu Nagareyama Line" is a classic train line in the north of Chiba. It only spans 5 stations, and totals about 11 minutes of riding time from the first to last stop. The Nagareyama area was an important point of commerce in the Edo period (1600's-1800's), and the last stop at Nagareyama Station keeps much of this history alive.
Begin the trip from JR Mabashi Station, which is easily reachable on the JR Joban Line traveling northeast from Tokyo. From here, you'll walk to the Ryutetsu Nagareyama platform, which immediately will take you back to the old days of train riding. You'll need to buy a paper ticket, as in the spirit of the old days, this line doesn't use the IC chip rail passes. With your ticket in hand, wait under the rustic wooden awning for one of the unique rail cars to arrive along the tracks still held together by wooden railroad ties.
There are only 5 trains in total, each with their own color and name: Ryusei (shooting star) is orange, Nanohana (canola flowers) is yellow, Sakura (cherry blossom) is pink, Akagi (lit. 'red castle' and the name of a local shrine) is red, and Wakaba (new leaves) is green. Hop in for a fun little ride through one of the older areas of Chiba.
This train line was completed in 1916, and was called a "rail for the people", due to its high employment of local villagers at the time. It still feels very local even over 100 years later, and that is certainly part of its charm. The ride itself sways and rumbles more than your typical train, and while of course perfectly safe, it's fun to feel like you're actually using old technology that has stayed relatively unchanged for so long. There's technically only one track, so the trains have to pass one another at a station along the way.
The last stop is Nagareyama, where you can see the maintenance docks for the other trains; usually only two run at a time. Nagareyama will begin your journey into a very old part of Japan, and a place many say is still in the Edo period. It's along the Edogawa River which runs directly south to Tokyo, so take a stroll and enjoy some classic Japanese architecture and sights after your trip on this classic train line.