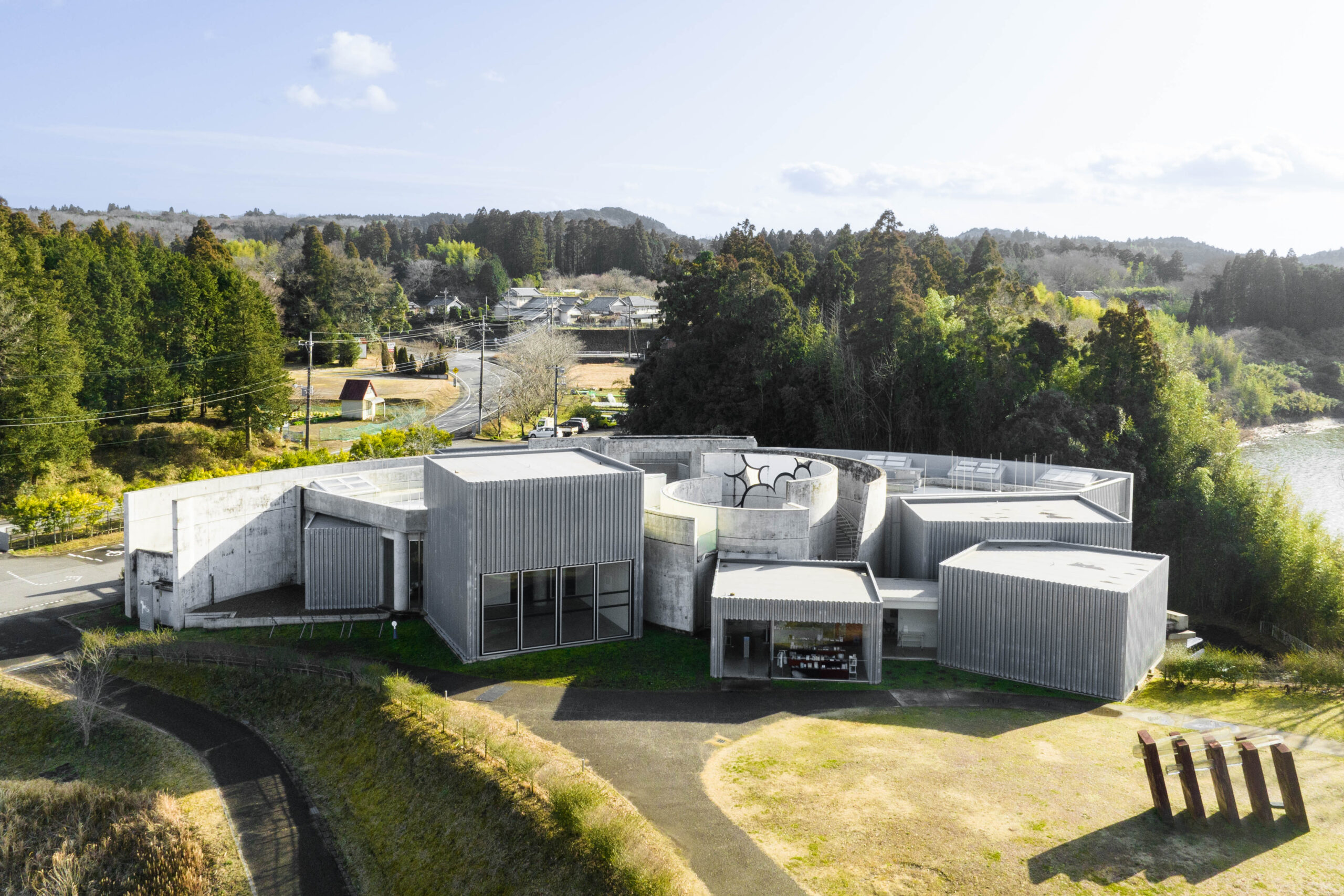 Ichihara Lakeside Museum | An artistic, picturesque lake in Chiba
Things to Do | Visit Chiba | Latest update:2023/03/30
Lake Takataki is a quaint tourist spot in Ichihara City, connected to the Yoro River which runs through central Chiba. Takataki Station is cleverly positioned in a bend of the lake, giving you easy access to the multitude of activities and sights that await you here. Starting from the Takataki Dam on the north side, you can work your way along the water's edge to hop on a fishing boat, or simply enjoy the natural beauty of the surrounding area. However, there is one destination that all visitors will want to stop by, and the presence of unique art installations in (yes, in!) and around the lake will start to make sense when you see that there's a museum here! The Ichihara Lakeside Museum brings together local art legends and emerging artists in a modern building. The open fields outside provide a great view of the lake, and the pizza cafe next door uses Chiba specialties to make pizzas that are works of art in their own right.
The Lakeside Museum has a very artistic design, an angular aesthetic, and you'll want to appreciate the architecture before you even look at the art. At the entrance, you'll be greeted by a large sculpture that resembles a poppy plant. The open ceiling here in the lobby allows daylight to shine down on this unique piece, lighting it up as a brilliant centerpiece among the sleek architecture around it. The gift shop here also has clever souvenirs and crafts to commemorate your visit to this artistic hub of Ichihara City.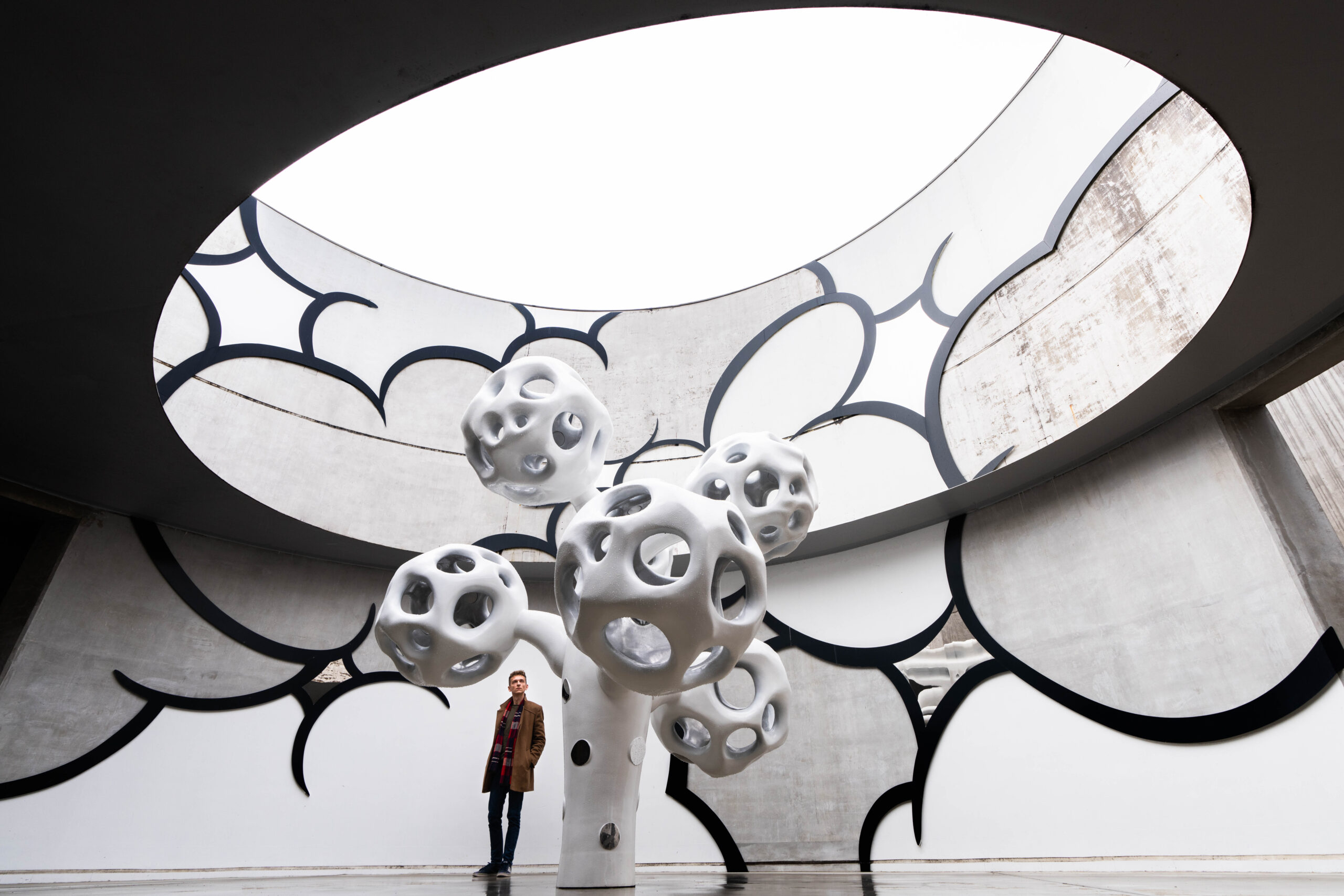 Continue on to the permanent exhibit, and be treated to the work of Yukio Fukazawa, a progressive 20th century artist who pioneered "chalcography", a form of engraving, as well as glass painting here in Japan. A native of the Ichihara area, he made new techniques for engraving and glass painting that hadn't existed in Japan before, and his repertoire of over 500 works is regularly rotated in and out of this room dedicated to him.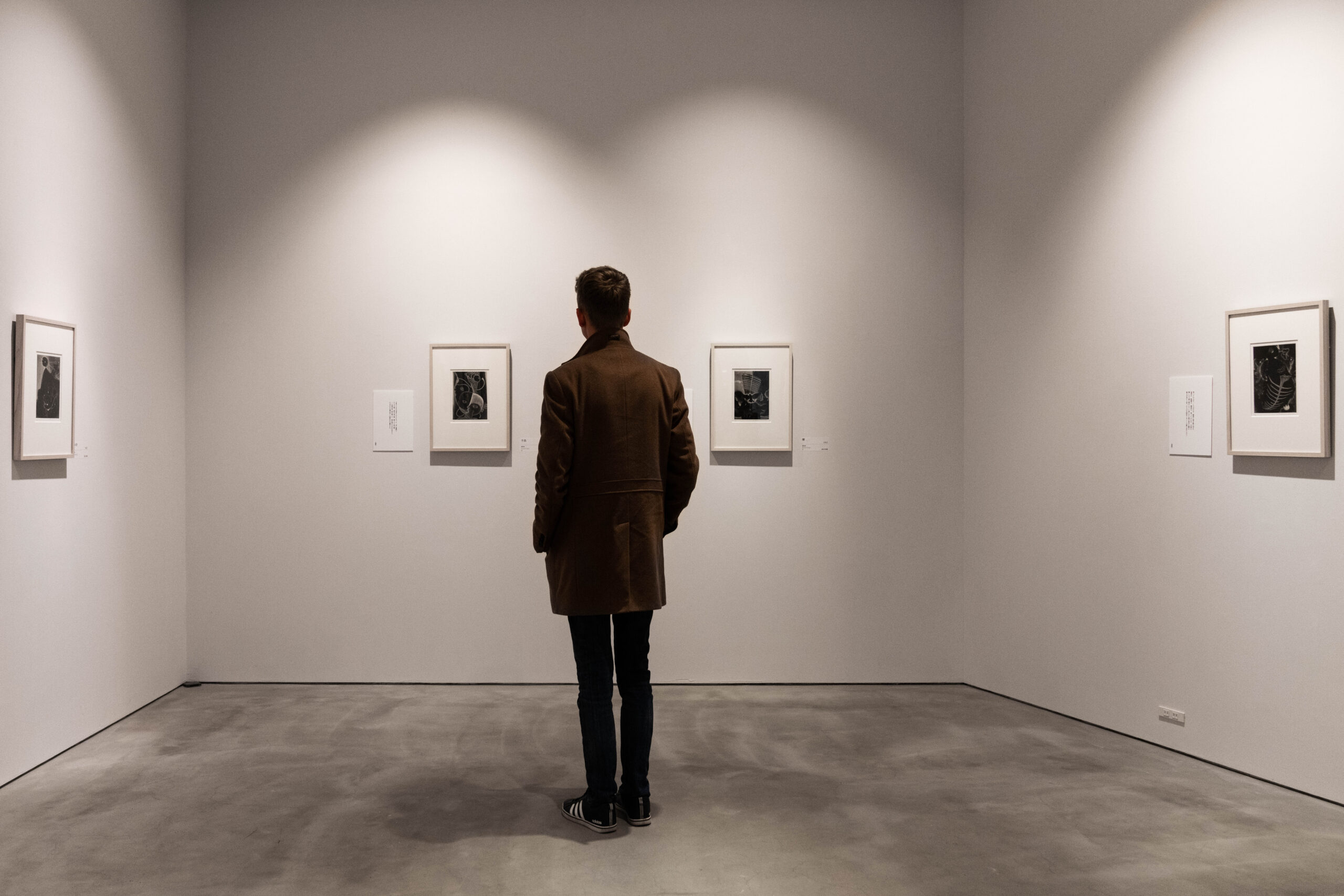 The lower floor is a very large exhibit hall where you can see a changing array of art. There is also a small library corner, where you can peruse various art books while looking out of the large windows over the calm lake nearby. While the museum is only modestly sized, you'll have much to explore outside. Surreal metal and stone sculptures jut out of the lake on pedestals, and from all angles, the museum itself is a work of art set against the backdrop of the lake.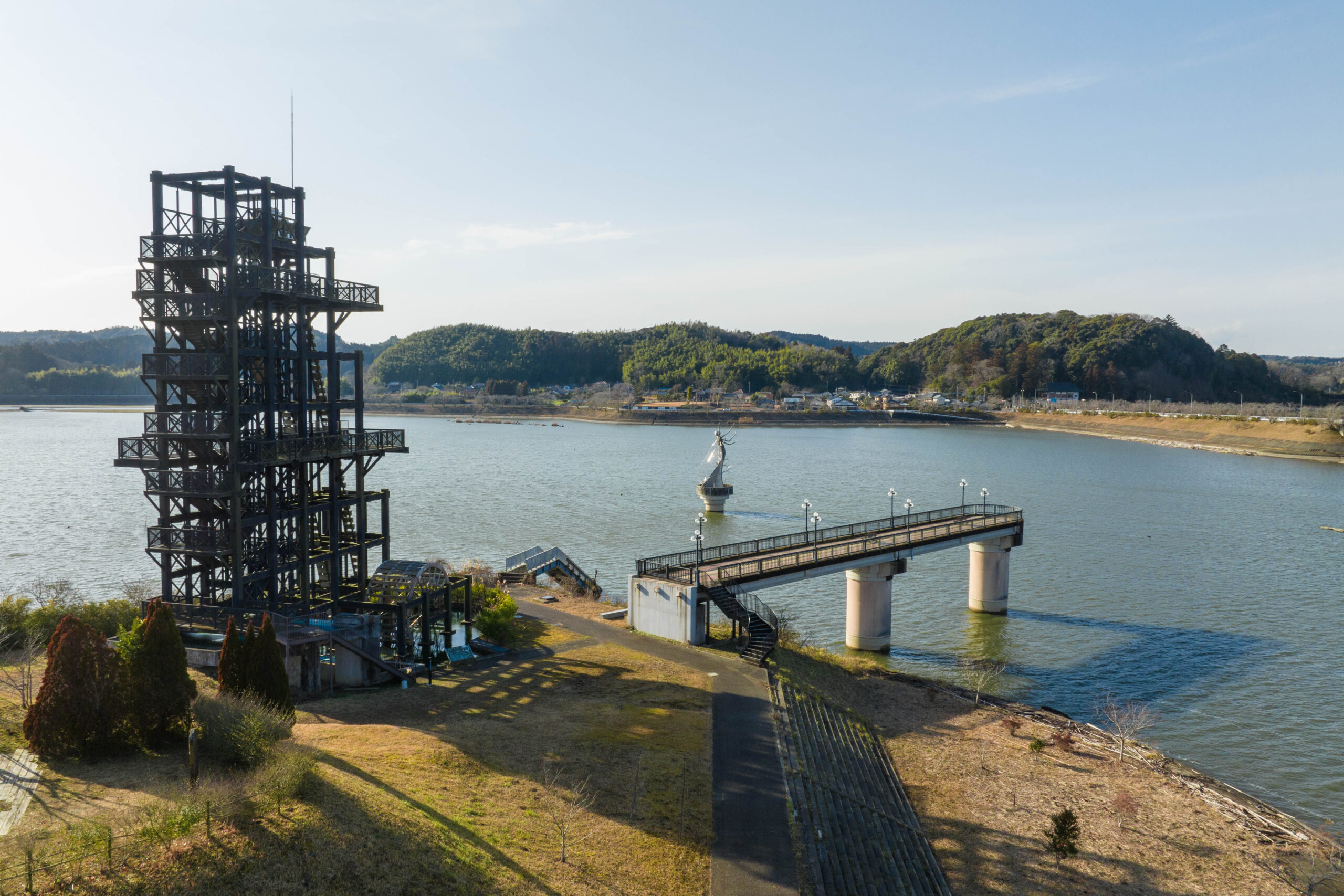 Finally, to top off your artistic morning, stop by the cafe next door to have lunch. The pizzas here are all freshly baked, and the menu changes with the seasons depending on what is available locally. The "Quatro" or 4-section pizza brings you all of Chiba's bounty in a single meal. Meat, vegetables, seafood, and cheese are cleverly, even artistically arranged to give you a taste of everything Chiba has to offer. Homemade pickles and a unique chili pepper olive oil add excellent flavor to the meal, and you will all leave feeling satisfied. You too can enjoy a great half-day trip of art and food appreciation by making the trip to Lake Takataki. We encourage you to give it a try!