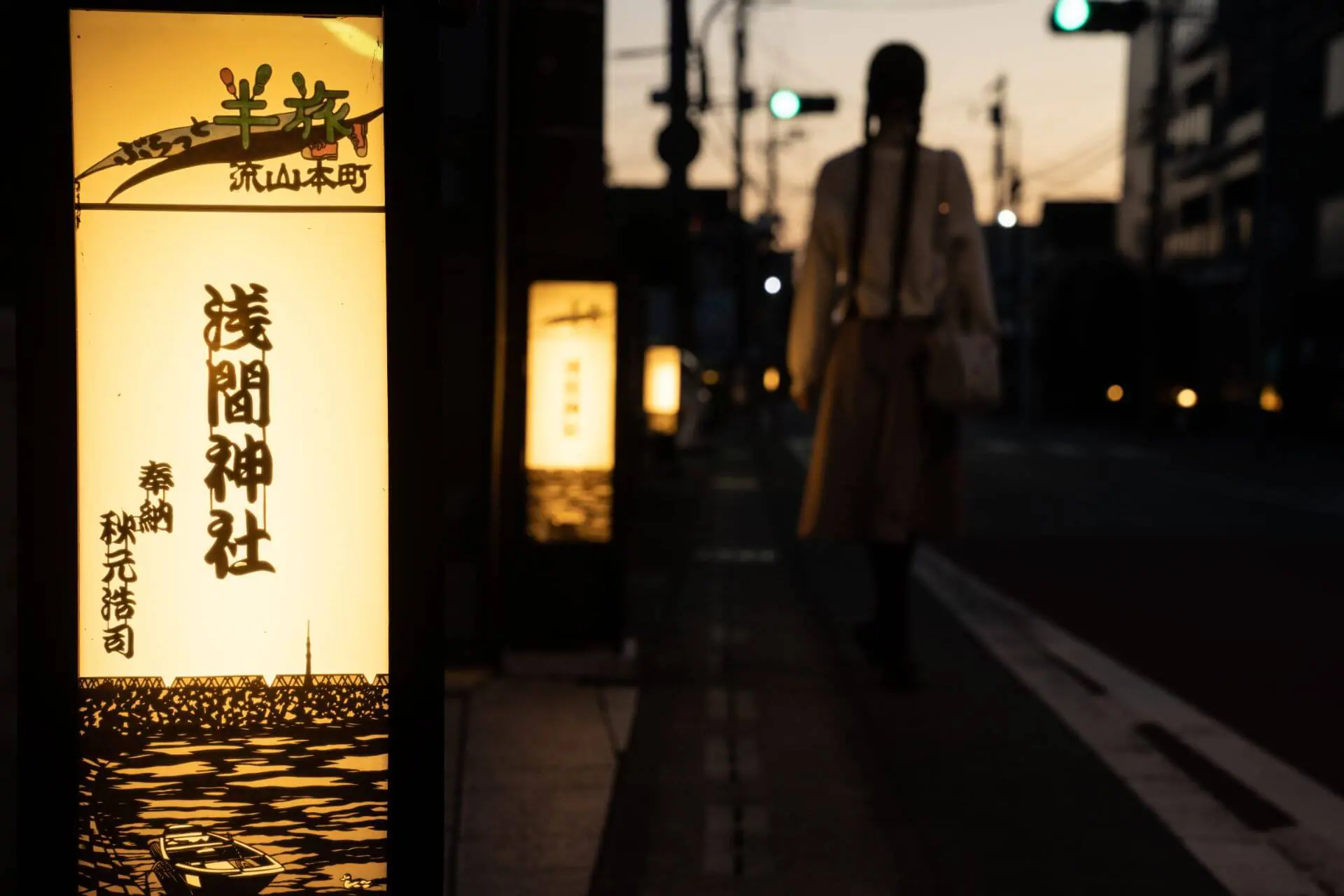 Nagareyama Honcho, classic charm and modern enjoyment
Things to Do | Visit Chiba | Latest update:2023/03/30
Nagareyama was a bustling area in the 1800's that became famous for being the birthplace of "shiro-mirin," the sweet rice wine that is ubiquitously used in Japanese cuisine today. Shiro-mirin became very popular in Edo (modern day Tokyo), putting Nagareyama on the map and bringing wealth to the region. Much of the atmosphere from these prosperous days lingers around the city, and it feels like a small trip back in time when you visit.
Take the classic Ryutetsu Nagareyama Train Line to reach the quaint Nagareyama Station and prepare to explore the old townscape. Expertly crafted rectangular lanterns stand outside certain shops and buildings and softly illuminate the streets at night. These lanterns contain paper artworks which depict the various sights that can be seen around the city, and these are cut and painted by hand.
Shiro-mirin production was what brought prosperity to Nagareyama, and naturally, those who brewed the mirin became very wealthy. One major producer of shiro-mirin was Sanzaemon Akimoto, and his residence has been reproduced in the form of a historical facility called the Issa-Soju Memorial Hall. Issa Kobayashi, a renowned traveling haiku poet, was a good friend of Sanzaemon, who also wrote haiku poems under the pen name 'Soju.' The Issa-Soju Memorial Hall commemorates their friendship and is open for public viewing and tea sessions in the traditional Japanese garden.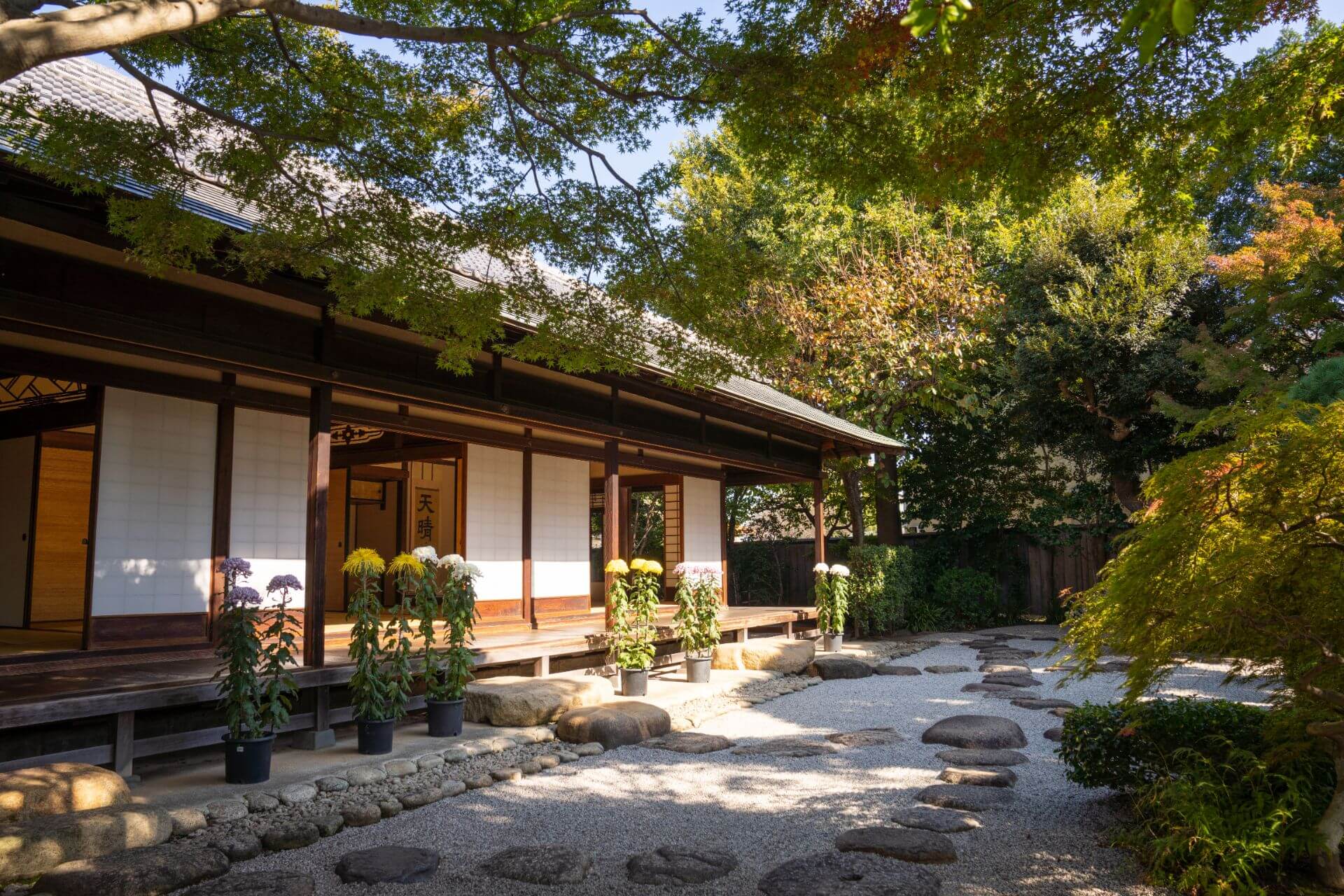 The facility greets you with a small, fancy gift shop selling handmade goods. Continue through here to the rear garden area, which is surrounded by foliage and has artistic patterns traced in the gravel. The building in the middle of the garden, which was originally the study wing of the Akimoto residence, is wide open with tatami flooring. For a small price, you can enjoy freshly brewed matcha green tea served with Japanese sweets. Feel free to relax in this space, surrounded by the sounds of nature.
Nagareyama embraces its past, but has plenty of modern attractions to entertain visitors as well. Among the many interesting places that you can enjoy here, Kaleidoscope Gallery Misegura is a particularly unique one that gathers all sorts of different kaleidoscopes designed by both Japanese and foreign artists. Some of these have received prestigious awards in international conventions, and many are available to try and buy. Most visitors are likely unaware that kaleidoscope design conventions even exist!
Given shiro-mirin's historical importance to Nagareyama, you'll likely want to try some. You can of course buy bottles to take back with you to sip on or cook with, but there is another easy way to enjoy shiro-mirin: sweets! You can buy cookies and cakes at souvenir shops here that use Nagareyama's famous shiro-mirin, and there's a nice cafe that brings everything together.
Kura no Café and Gallery Towa is a cozy little place that was formerly a storehouse for goods well over a century ago ("Kura" means storehouse in Japanese). The interior has been tastefully renovated with wood, and handmade artworks of all kinds adorn the inside. The atmosphere is soothing, and many come for the homemade sweets that are made using shiro-mirin. The apple pie, sweet potato dessert, and cheesecake are some of the local favorites, but the lunch sets are also delicious, with choices of curry, quiche and more.
UPDATE JULY 2022: The owner of Kura no Café and Gallery Towa has announced that they will close their current location in September 2022, and are planning to move to a new location. We will update this website with the new location's information when it becomes available.
Explore this slice of old Japan, enjoy the local shiro-mirin sweets, and don't forget to buy a bottle of Nagareyama's shiro-mirin before you head back.