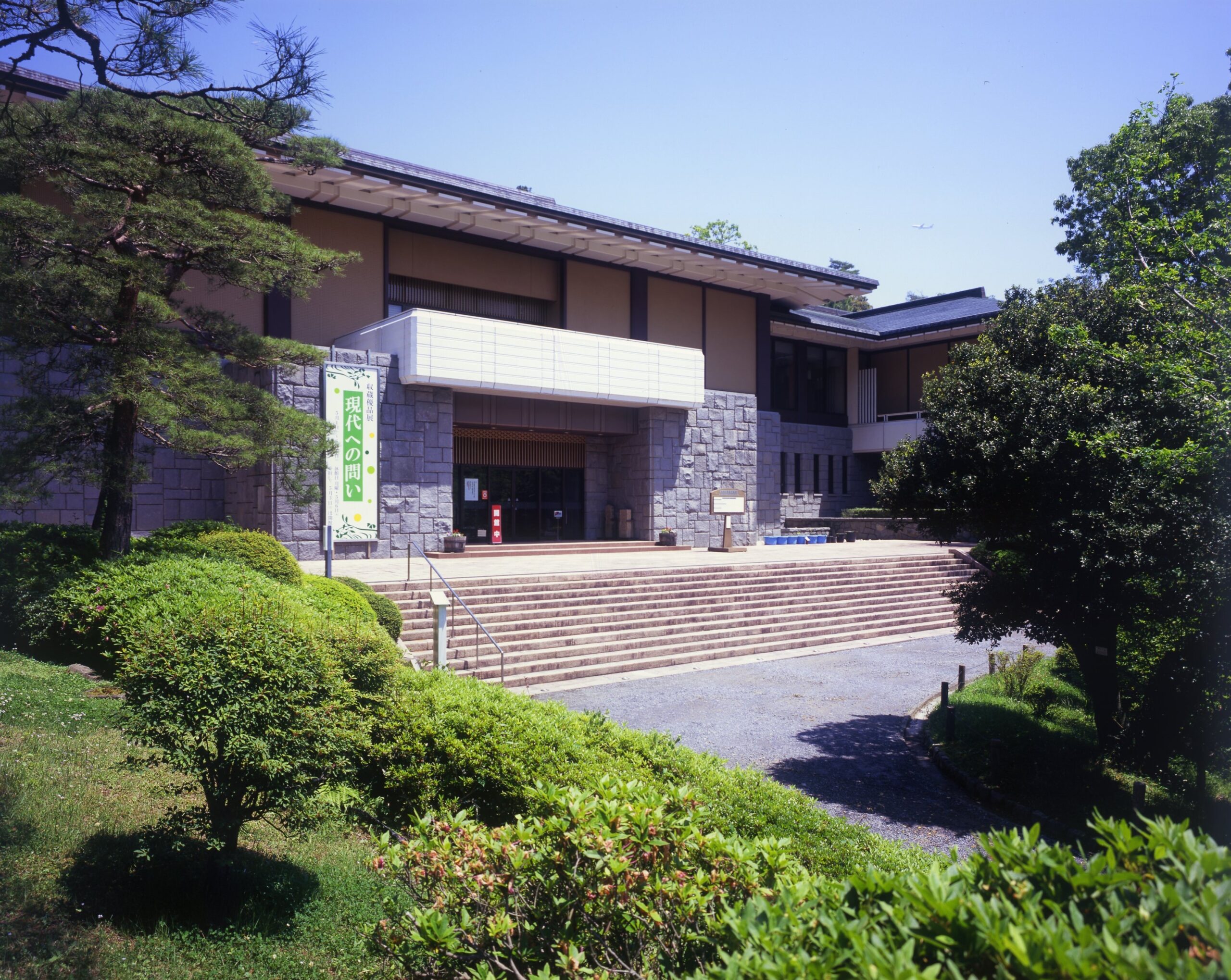 Naritasan Museum of Calligraphy | Appreciate a subtle art
Things to Do | Visit Chiba | Latest update:2023/03/30
Nestled in the back of Naritasan Park, this museum brings you into Japan's culture of artistic writing through the ages. Japanese calligraphy is a UNESCO World Heritage cultural art form, and after trekking through this beautiful park full of hidden gems, you'll step into the world of intricately crafted Japanese characters. The museum has a shop with tasteful souvenirs, as well as everything you need to try calligraphy at home, and the changing exhibits here often feature other styles of art.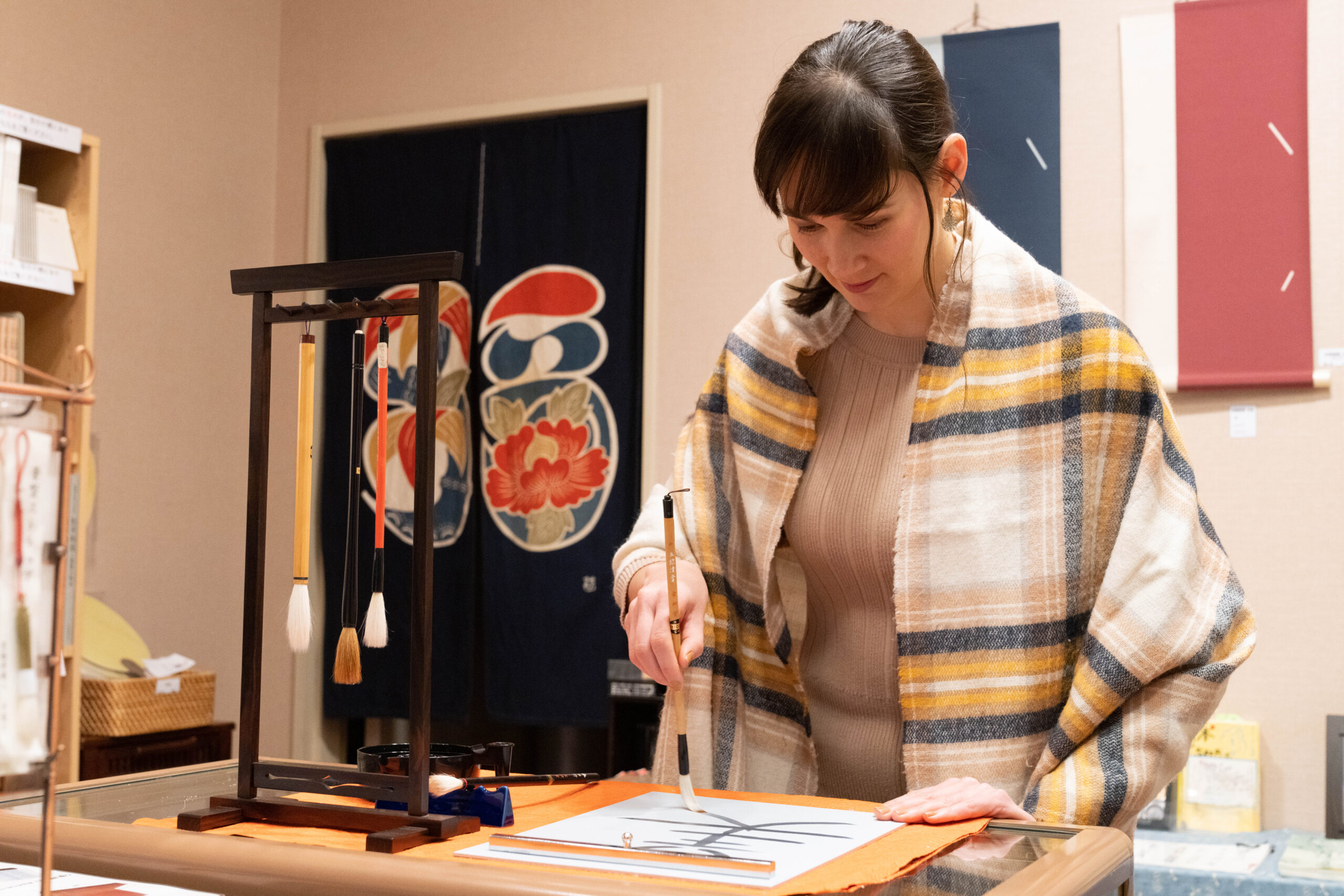 Calligraphy is an art form, but also done by nearly everyone in Japan to some degree during elementary school, and many will have the chance to do it from time to time at events, or in group lessons, or even in their spare time. It's a cultural item everyone has been exposed to, much more than those in the English-speaking world have been exposed to practiced penmanship and such. The deliberate and careful strokes of calligraphy are meant to symbolize a culture of earnest study, and also to foster a respect for literacy and language to be shared by all. You'll see many pieces in the museum written not only by artists, but also by politicians, religious figures, scholars, and educators who have donated their work at one time or another.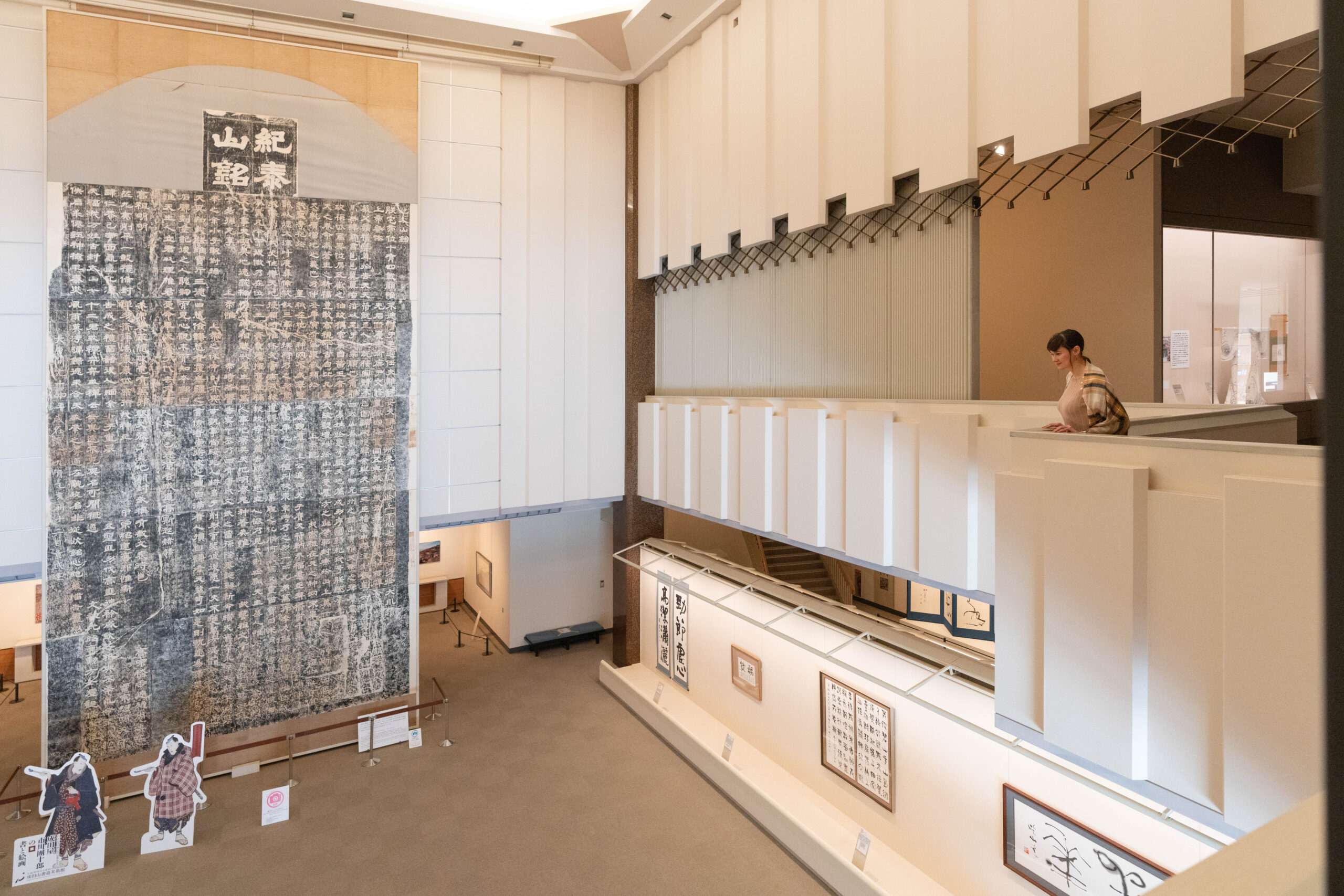 Upon entering, you'll be greeted by the massive stone inscription calligraphy that towers in the main hall of the museum at over 13 meters high. It is now covered in gold foil, and cannot be altered in any way, thus making it a timeless piece preserved here indefinitely. Its slightly weathered letters show the antiquity of calligraphy, dating back to ancient China. Situated around here are semi-permanent displays of calligraphy, switched out for one of the 6,000 other pieces in the museum's collection from time to time. This is to reduce the paper's exposure to moisture, even though it is kept quite dry in the museum.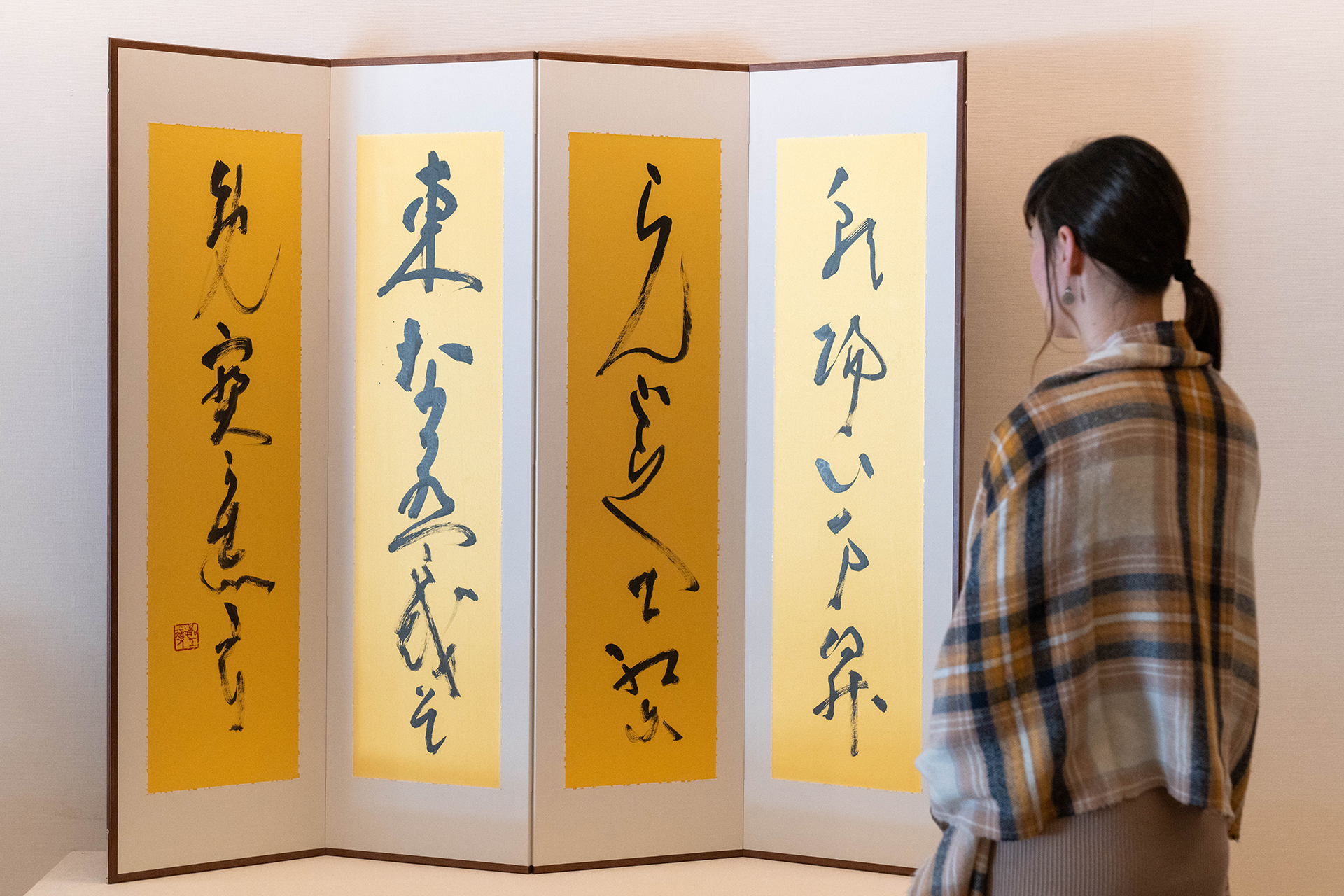 If you go up from the main floor, you'll see the special exhibition room, which often has other forms of art on display beyond calligraphy. For example, in early 2023, they had an extensive selection of art inspired by Kabuki theater. Many of these depicted the "Ichikawa" family of kabuki actors that would regularly visit the Shinsho-ji Temple in Naritasan Park for prayer. The temple was a subject in their kabuki plays in the capital of Edo (now Tokyo), and this brought attention to the area, and thus economic prosperity. The Ichikawa family is still the most prominent family in kabuki, and is in its 13th generation. The art on display was colorful and detailed, depicting the family's history through the ages.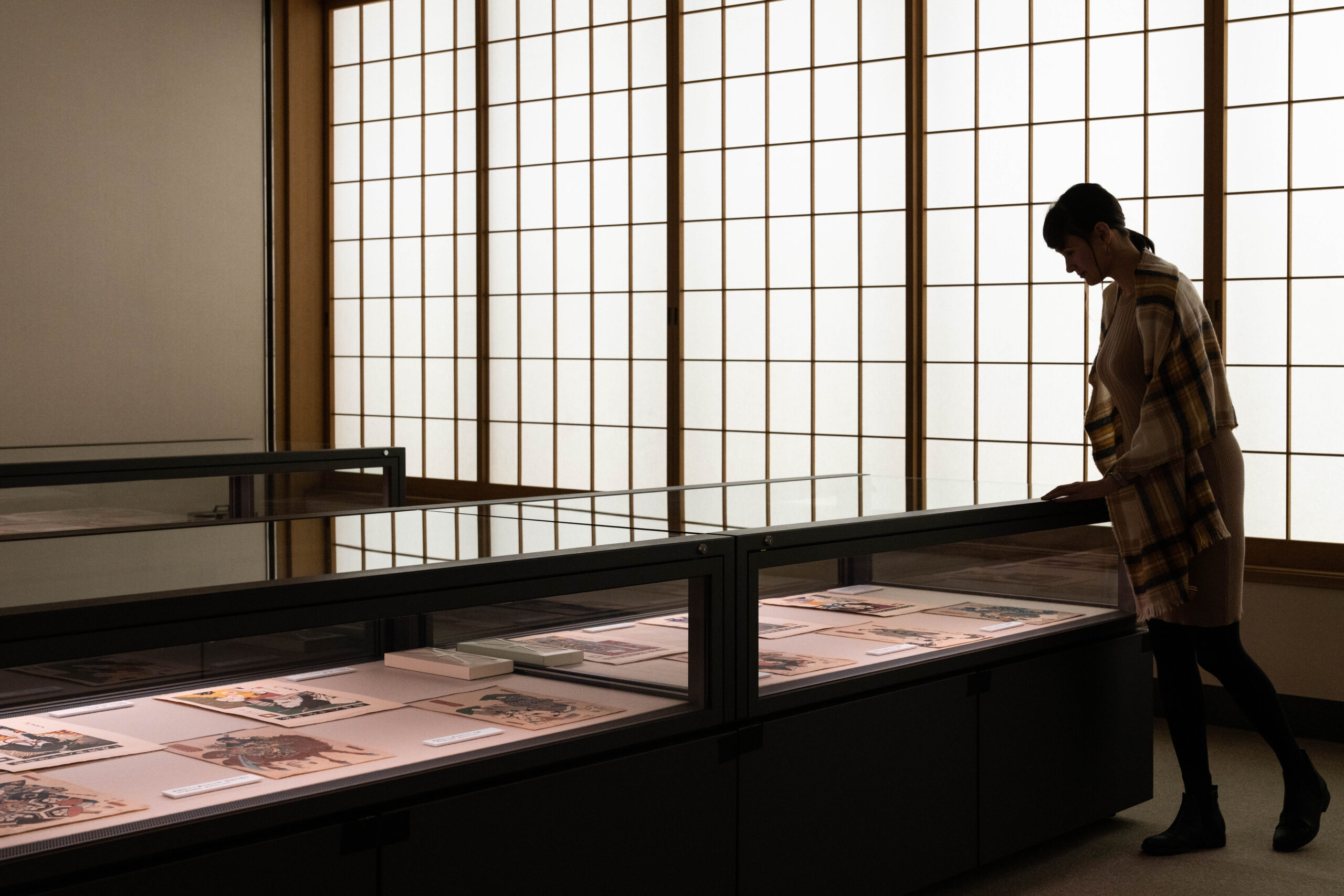 Once you've made the rounds inside the museum, take some time to explore the outside landscape as well. This section of Naritasan Park has monuments with their own unique engravings on them. Take what you've seen in the museum and compare the strokes and designs of other letters you see on monuments. If you can understand some of the characters, that's great, but even if you can't, it's nice to take a moment to appreciate the finesse that goes into creating them.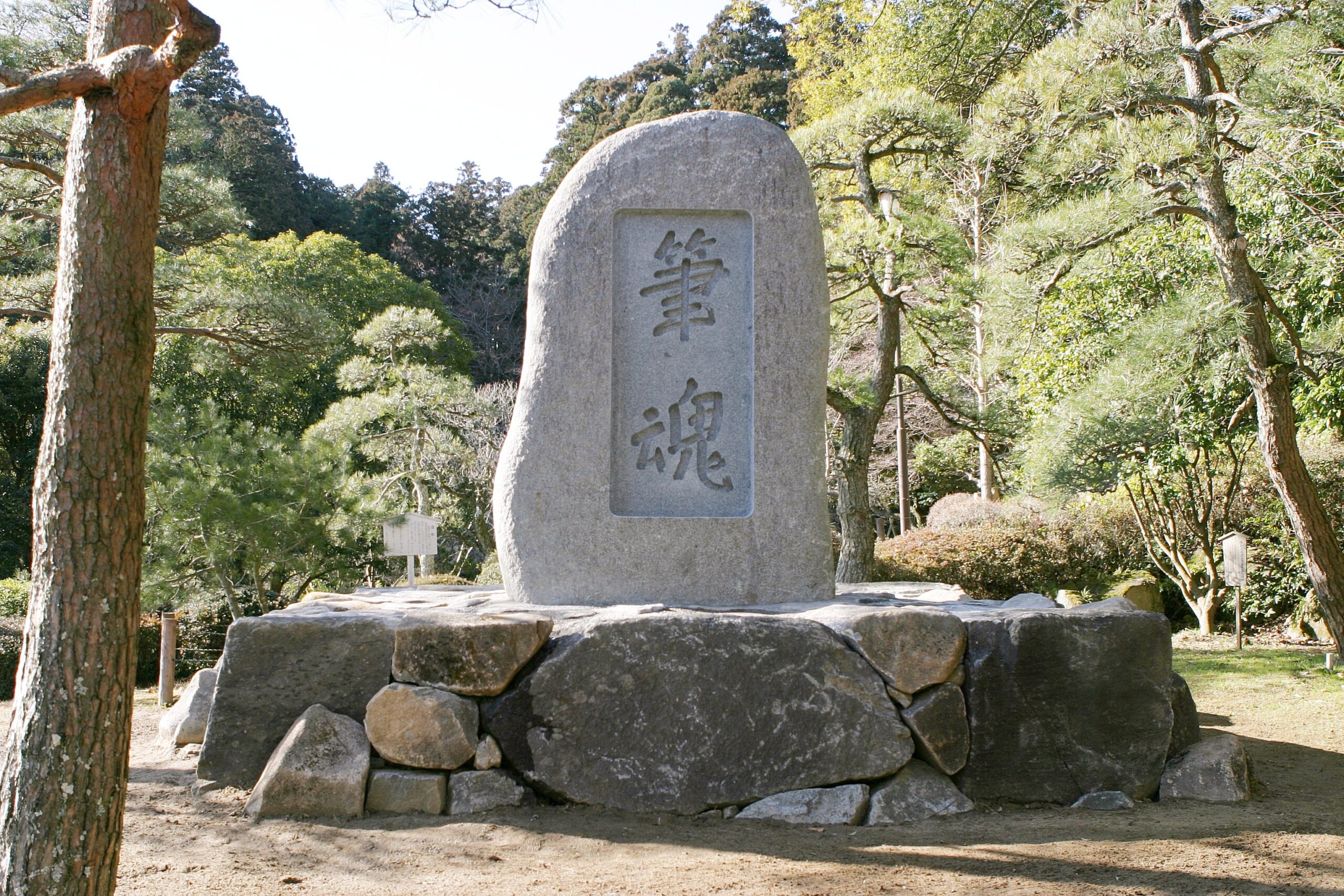 You'll also see many elements of a traditional Japanese garden, with rock formations, and bamboo fences. One neat thing they had here was a traditional music installation called a suikinkutsu. Water runs down a slit in the rocks to an urn placed in a deep, hollow chamber. If you put your ear to the bamboo tube protruding from the chamber, you will be treated to a mystical sound that resembles a Japanese koto stringed instrument. Take some time to explore the park, and appreciate a more subtle yet quintessential part of Japanese artistic culture here.