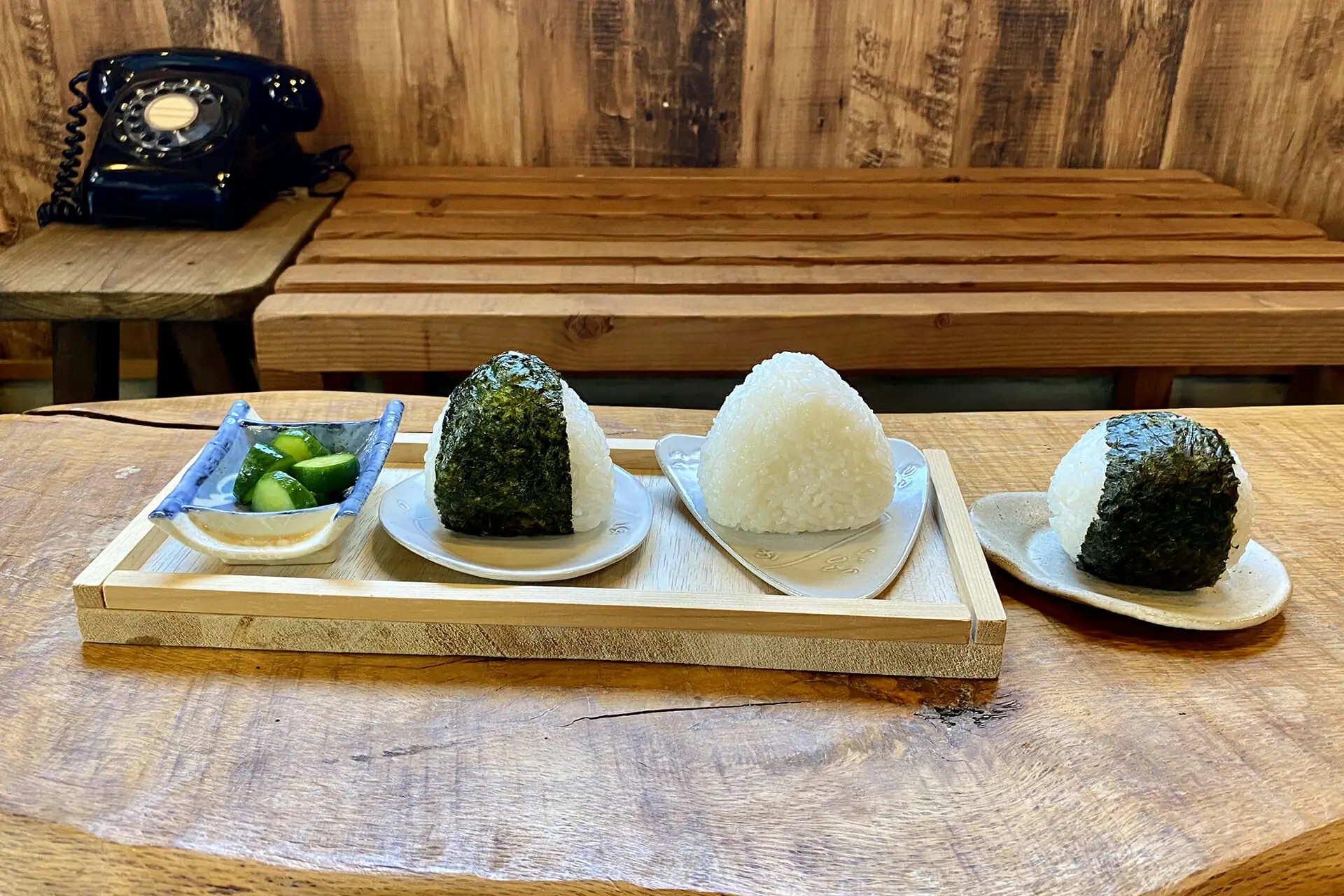 Isumi City Food Tour
Things to Do | Visit Chiba | Latest update:2023/03/30
The city of Isumi can be found along Chiba's Pacific coast, with its main hub Ohara Station just a 75-minute limited express train ride from Tokyo Station. The city's food culture is influenced by the blessings of both the land and sea, in large part thanks to the rich soil that produces the local "Isumi rice" and the abundant seafood catches that pass through the Ohara Fishing Port. We were guided around this charming rural seaside city by two locals who were kind enough to take us to four of their favorite eating spots, which you can read about below.
Isabaya Seafood Restaurant
Our first stop was by the Ohara Fishing Port area, about a 15-minute walk from Ohara Station on the JR Sotobo Line. Located within this quaint fishing port neighborhood is the Isabaya seafood restaurant. Isabaya offers a variety of fresh seafood dining options, but our guides recommended the ise-ebi (Japanese spiny lobster) and tako-meshi (octopus rice dish). We got to try ise-ebi served in miso soup, grilled right on our table, and even served raw, as Isabaya is one of the rare places where you can get ise-ebi sashimi. The tako-meshi is said to have a slight lobster flavor because the octopus caught from the Ohara fishing grounds feast on the local lobster in the winter.
Showado Pastry Shop
On our way back to Ohara Station to catch the next train, we stopped just outside the station at Showado Pastry Shop to pick up some desert. The ise-ebi is such an important symbol of the city that even the pastries chefs make use of it as an ingredient. You wouldn't know it by tasting their deliciously sweet ise-ebi roll cake, but powered lobster shells are actually baked into the roll cake batter! The lobster roll cake was the perfect complement to our earlier lobster feast.
Kattsan's Onigiri Workshop
Next, we boarded the local Isumi Railway, a single-track "retro" train line that runs through rural Isumi, headed for Kattsan's Onigiri Workshop. In the view of many Japanese people, few other foods appeal more to their sense of identity than onigiri rice balls. Sure, you can find shelves stocked full with onigiri in any neighborhood convenience store, but you can't really taste true Japan without trying a homemade onigiri. Kattsan, the owner of this onigiri shop, uses locally grown rice for his rice balls, known for its delightfully sweet taste and chewy texture. Years ago, Kattsan fell so in love with Isumi rice that he abandoned his life as a Tokyo office worker and devoted himself to opening this shop in the Isumi countryside. Come by Kattsan's shop to try one of his many varieties of this traditional Japanese staple made from carefully selected ingredients. I've had hundreds of onigiri in my time in Japan, but I'll never forget the ones I sampled at Kattsan's.
Takahide Dairy Farm
Our last stop on the tour was Takahide Dairy Farm, a local family farm that has been part of the Isumi City landscape for generations. Located over five kilometers from the nearest train station, Takahide Dairy Farm is best as a destination for travelers with access to a car. As you approach the farm, you'll notice the surroundings change from rice fields to farm pastures. Takahide Dairy Farm differs from other tourist farms in that it offers hands-on experience programs which focus on the life-cycle of dairy cows. At least one English speaking staff is usually on-site too, but programs such as their butter making workshop are subject to international agriculture quarantine regulations, so they are only available to residents of Japan or visitors on long term stays. Even if you can't participate in the programs, you can always enjoy their dairy produced by cows fed with 98% locally grown food. We started with a taste of their blue cheese, which won a Super Gold prize at the Mondial du Fromage in France. You can also try their farm fresh milk, or varieties of gelato which are made with local fruits and vegetables.