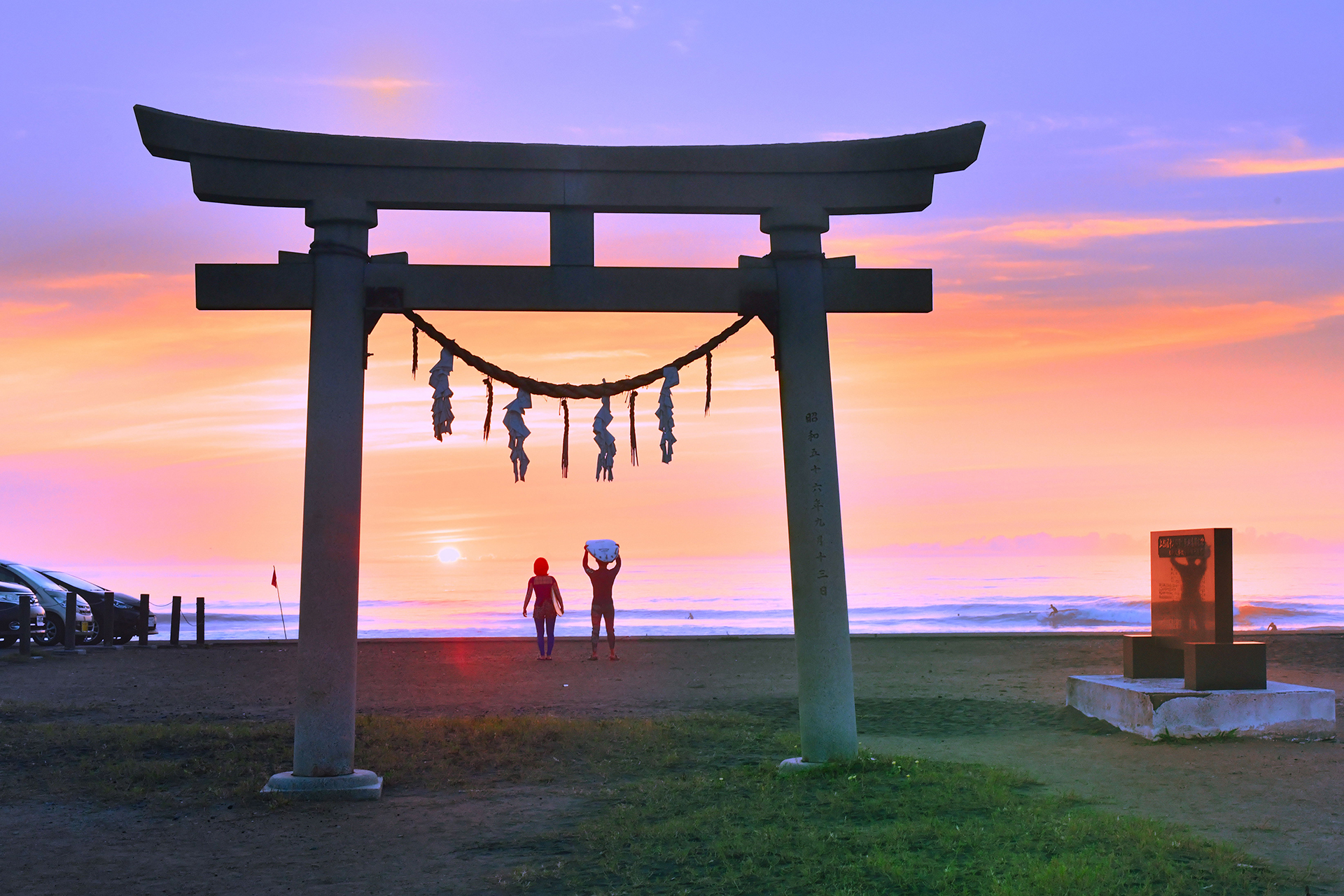 Ichinomiya: The Surfing Town Selected as the Venue
for the Olympic Games Tokyo 2020!
Things to Do | Visit Chiba | Latest update:2023/10/06
Tsurigasaki Beach, located at the southern end of Chiba's Kujukuri coast in the town of Ichinomiya, was selected as the surfing venue for the 2020 Tokyo Olympic Games. Approximately 600,000 people visit Ichinomiya to surf its waves every year, and in addition to the Olympics, the beaches here have been selected for numerous national and international competitions.
The Ichinomiya region has birthed many world-class surfers, including: Olympic athlete Hiroto Ohhara, the first Japanese athlete to win the U.S. Open; Reo Inaba, who is currently competing internationally; and Olympic hopeful Tenshi Iwami, the first Japanese national to win the U.S. surfing championships in the under-12 class.
The Local Scene
Mr. Yoshioka works at Murasaki Sports (a surf shop, skate shop & café in the town of Ichinomiya) selling clothes and gear to surfers, skateboarders, and snowboarders. Originally from Tokyo, he moved to Ichinomiya twenty years ago–while still in his teens–when his love of surfing drove him to pursue the dream of going pro like his two older brothers before him. Now retired from surfing professionally, he still loves the sport, and he continues to make his home here with his wife and son, who also enjoy surfing.
When he first moved to Ichinomiya he used to commute back and forth to Tokyo by train, but he eventually settled here due to the quality of the breaks, and the mellow atmosphere of the Kujukuri area, where life moves at a much slower pace than it does in the nation's capital. Considering that it takes only about one hour by train, or about ninety minutes by car, its still convenient enough for him to occasionally visit Tokyo. When asked what he finds most charming about his city, he explains that there are various small but distinct shops in Ichinomiya. He enjoys visiting all the surf shops, but most adores Surf Garden Shop & Café, attached to Murasaki Sports. There, he expands, you may even enjoy beers from different countries after surfing on a rented board.
Rental Shops
WREATHS is a laid-back and stylish surf shop that sells new surfboards and surfing apparel. With easy access to Tsurigasaki Beach, WREATHS is a great home base if you're looking to hit the famous surf here. You can rent surfboards and wetsuits, there's a shower outside for easy clean-up, and places nearby to relax before or after your surf session. The owner expressed to us his desire for Ichinomiya to become the top surf destination in Japan, like a resort town centered around surfing; much in the way "Niseko" in Hokkaido has become a destination for skiers and snowboarders.
Another recommended local shop along the beachside strip here is CHP, which stands for California Hawaii Promotions. In October 2023, they were kind enough to host three Australian content creators for a surf lesson as part of a Tokyo Olympic legacy project. We documented the experience in the Instagram video shown below, so please check it out:
Cruise Around Town
The main train station in Ichinomiya, JR Kazusa-Ichinomiya Station, is just over an hour by limited-express train from Tokyo Station, making this a relatively accessible seaside destination. Even if you aren't a water-sport enthusiast, you'll still find that Ichinomiya has much to offer visitors. The sea shapes much of Japan's character and charm, and it's here on Chiba's Kujukuri coast where you can experience that influence first hand.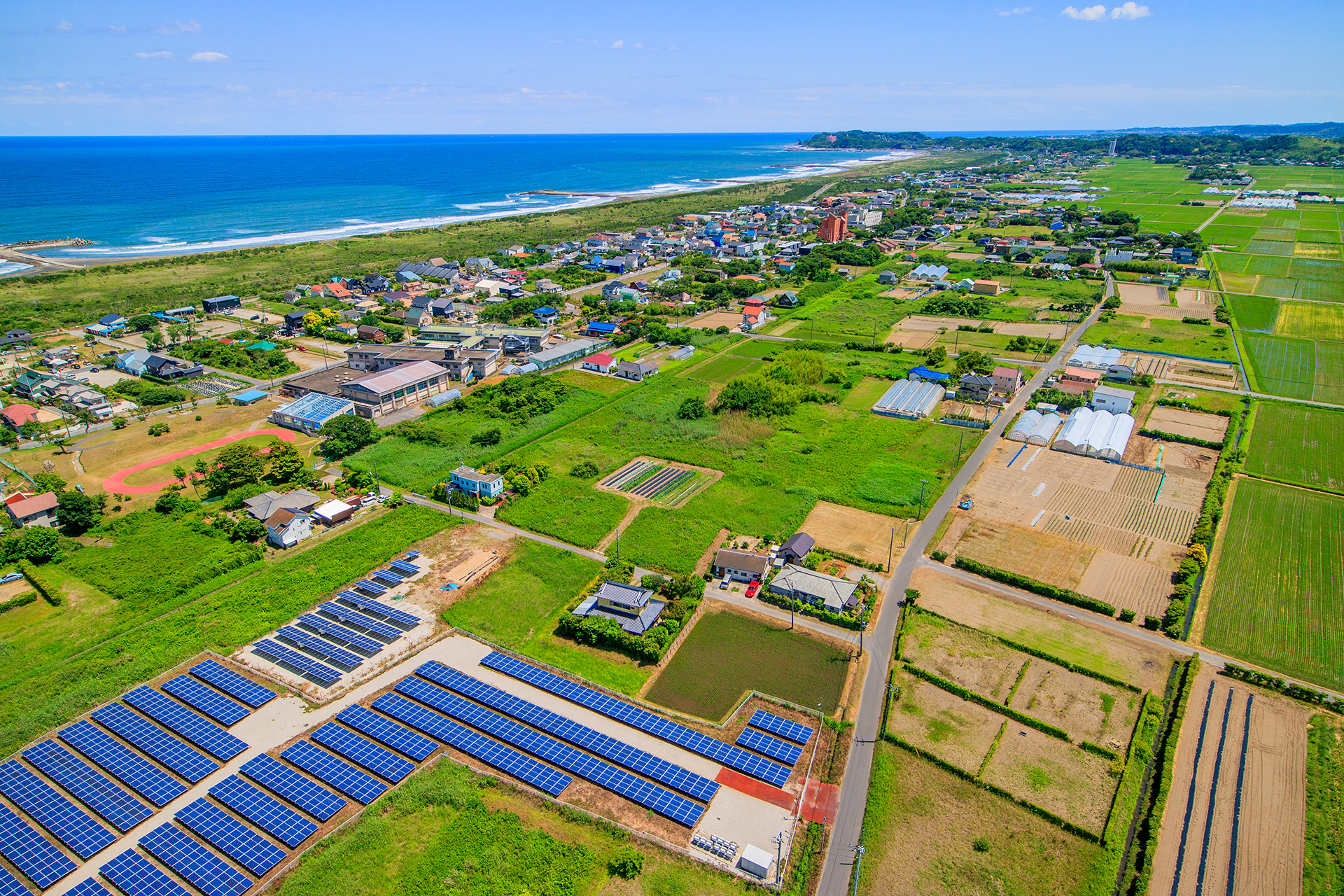 If you're staying in Ichinomiya, or just coming for a day trip, a great way to get around the town and explore is by bicycle. Rental-bicycles are available at the tourist information center just outside JR Kazusa-Ichinomiya Station. To learn more about our experience trying out the rental cycles here, please check out: visitchiba.jp/things/cycling-ichinomiya/