Narita to Tokyo: 3 ways to go
Travel Information | Visit Chiba | Latest update:2023/06/16
There are a few options for getting to Tokyo once you touch down at Narita International Airport: You can explore the area around Narita then take the JR Line or Keisei Line to Tokyo; take the Narita Express or Keisei Skyliner straight to Tokyo; or hop on an Airport Bus. Check our recommendations here, and decide what best fits your travel plans and style!
Take your time, explore the area.
There is a lot to see in the area around Narita, including some historical spots and picturesque scenery. There's no need to zip straight to Tokyo, so if you have some time, or need your Japan fill right away, it's absolutely worth it to explore the area. You can also leave yourself the option of stopping by Narita at the end of your trip as you head back to the airport.
To get to Narita, just take the Keisei Line for 7 minutes to Keisei Narita Station, or the JR Line for 9 minutes to JR Narita Station. Many come here for the old and beautiful Naritasan Shinsho-ji Temple, located within the Monzenmachi historical district. Favorite activities for visitors include kimono rentals, and lunch at one of the many unagi (freshwater eel) restaurants.
You'll also find coin lockers to store your luggage just outside Keisei Narita Station, although the lockers large enough to fit suitcases are limited. You can also try your luck across the street at JR Narita Station if you're in search of a place to store large suitcases.
Check out more ideas for sightseeing around Narita here:
What to do around Narita Airport | Visit Chiba Guide
Another great way to ease into your Japan trip is to stay a night near the airport. Learn more here:
Hotels near Narita: Make Narita your easy destination | Visit Chiba
Once you're done exploring Narita, you can take the Keisei Line or JR Line toward Tokyo, or head back to the airport to board the Narita Express or Keisei Skyliner trains (see more in the next section).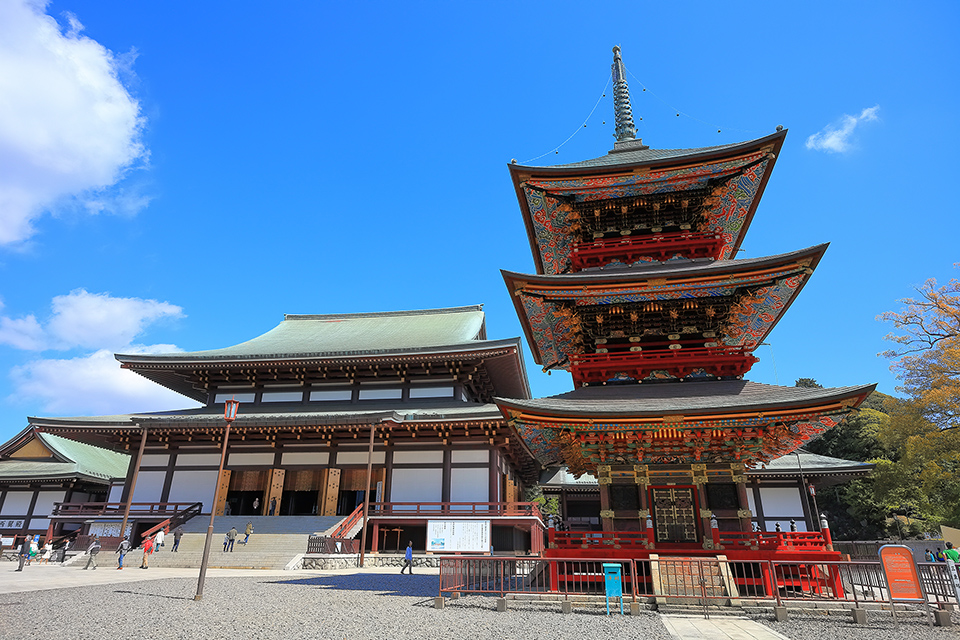 Naritasan Shinsho-ji Temple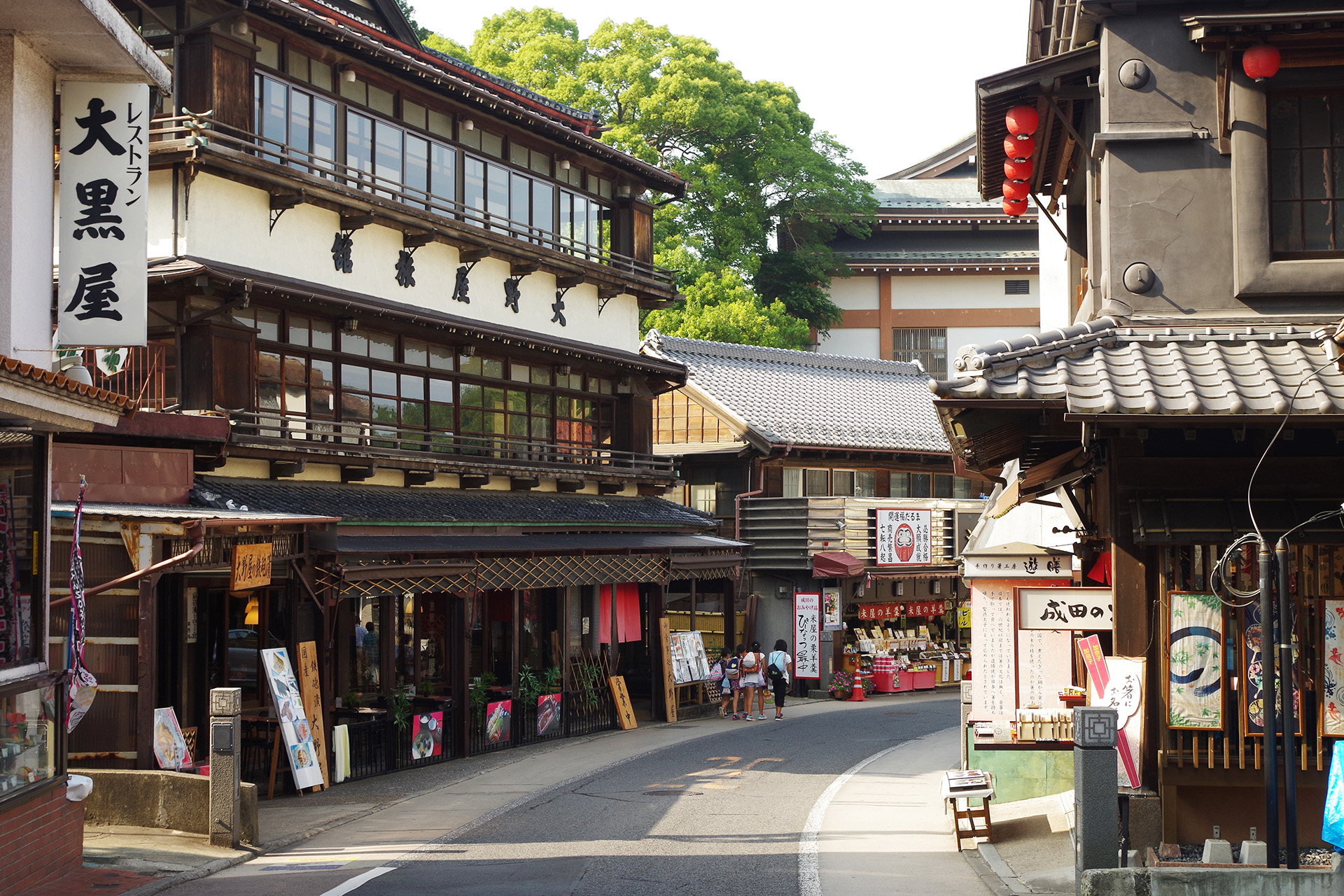 The Omotesando Road in the Monzenmachi historical district
A straight shot out of Narita
If you're ready to zip into Tokyo proper, we have a recommendation for you! You'll likely want to first get to the Yamanote Line, the main train line that circles around Tokyo. The Keisei Skyliner takes the top spot in both luxury and convenience, whisking you to either Nippori or Ueno stations on the north end of this line. The extraordinarily smooth ride also gives you a proper introduction of what's to come. You'll first travel through Chiba's quiet countryside, and it will slowly transition into the cityscapes of the Tokyo metropolis, with the towering TOKYO SKYTREE greeting you on the way.
Learn more here: https://www.keisei.co.jp/keisei/tetudou/skyliner/us/skyliner/index.php
Another limited-express train option is the Narita Express. The ride on the "N-EX" offers a similar experience to the Keisei Skyliner, but will take you to Tokyo Station followed by Shinagawa Station. From Shinagawa, service is also available to Ofuna (via Yokohama) or Shinjuku/Hachioji.
Learn more here: https://www.jreast.co.jp/multi/en/nex/
Too much stuff, tired.
Exploration of Narita is definitely worth it, but realistically, many of us have a ton of luggage, and would prefer to get to our first stay destination after a flight. If this sounds like you, then the Airport Bus might be the most sensible option. You can take a large highway bus directly to Tokyo Station in about 70 minutes, and not have to worry about your luggage after it's stored in the bus cargo hold. Kick back and relax in your seat as you cruise the highways into Tokyo.
We hope this gives you some insight on how you want to kick off your trip in Japan. There's more info below if you need it: