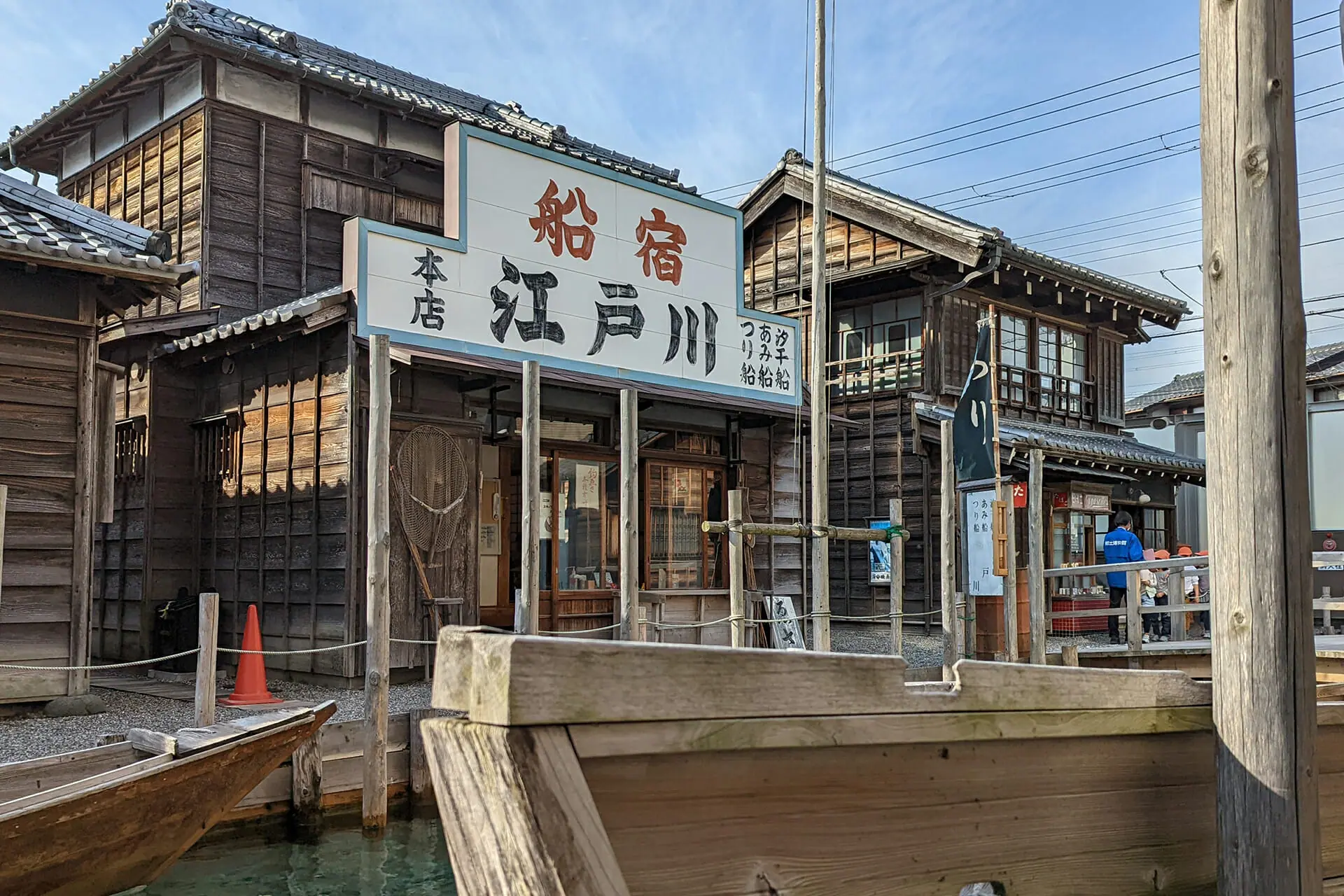 Urayasu City Folk Museum | A hidden historical gem
Things to Do | Visit Chiba | Latest update:2023/07/07
The city of Urayasu is known around the world for being the home of Tokyo Disney Resort, but this city's story extends much further back to a time before Mickey Mouse was even known in Japan. When Urayasu was officially incorporated in 1889, this small fishing village located along Tokyo Bay-the name Urayasu means "peaceful bay" in Japanese-had a population of less than 6,000 people. After the turn of the century however, the fishing and seaweed harvesting industries, along with a modernizing Japan, transformed Urayasu into a thriving seaside hub. The nation experienced further development during the second half of the 20th century, and Uraysu was once again transformed along with it. Perhaps most notably, the fishing grounds gave way to reclaimed land, and the ferry routes that once linked Urayasu to Tokyo were replaced by railways and freeways. Although the city of today is more a reflection of this modern Japan, a piece of the old fishing community still remains at the Urayasu City Folk Museum.
In many ways, this museum is a hidden gem of antiquity located within the sprawl of urban Tokyo. The museum sits on a spot that was once on the shoreline, but decades of land reclamation projects have pushed the bay away as much as over two kilometers. Sitting beside the main museum building is an open-air recreation of the old fishing town as it was around the year 1952. The museum offers not only a learning experience, it also gives visitors a chance to transport themselves into a world from a bygone era. Walk along the seashell streets, wander through the old wooden buildings, and immerse yourself in a living, breathing model of old Japan. Regular workshops put on by the staff also give local community members and visitors a chance to experience the city's storied heritage.
As you cross the bridge over the canal and into the open-air museum, you'll step onto a street with an old tobacco shop, boat house, fisherman's house, and seaweed factory. The tobacco shop still appears fully stocked and ready for the fishermen who would come even before sunrise to stock up before they headed to the sea. The shop was built in 1926, was in operation until around 1980, and has since been relocated here and designated as a cultural asset of Urayasu City. The funayado boat house next door was reconstructed based on the facilities once used to organize fishing and other trips to the sea. Beside that you'll find another cultural asset of Urayasu, a fisherman's house built around 1900, which sits next to a model of a small seaweed factory.
More interesting sights are also to be discovered on the ichibandori, the main street of old Urayasu. Here you'll find three shops: a fish shop, tofu shop, and tempura restaurant. The fish shop is also a designated cultural asset of Urayasu, originally built in 1905 before it was moved here. Both the tofu shop and tempura restaurant are models based on businesses which once stood in Urayasu, giving you a chance to see what the dining experience was like in the days before supermarkets and convenience stores. The main street also has a Nagaya house, another designated cultural asset which was re-built here. "Long houses" like these were once found in cities all over Japan, serving as multi-family houses, the precursor to modern-day urban apartment buildings. This particular nagaya once housed three families, each afforded a single room apiece. Public bath houses like the one found across from the nagaya served as a place for the town residents to get clean and for fishermen to exchange stories after a day out at sea.
The exhibits inside the main buildings also help you get an understanding of what daily life was like in old Urayasu. For the local fishermen, their fishing boats were their lifeblood, and here you can see models of these boats and the tools used to make them. You can also see the equipment used for harvesting food from the sea and preparing it for consumption. Explanations for these exhibits are available in English by downloading the Pocket Curator mobile app from the Apple or Google app stores.
After touring the museum, visitors who have developed an appetite for seafood can stop by for lunch next door at Café Restaurant Sutenpare. Urayasu was once known for its ample asari clam harvests, so much so that the museum has a clam mascot character named Assari-kun. Sutenpare offers a variety of clam-based dishes, and their signature menu item is the clam rice (asari meshi) set meal. Even if you're not a fan of seafood, the restaurant offers a variety of other items, plus drinks and desserts. Sutenpare also gives you a chance to give back to the local community, as the restaurant is officially designated as a facility which employs and trains workers with disabilities.