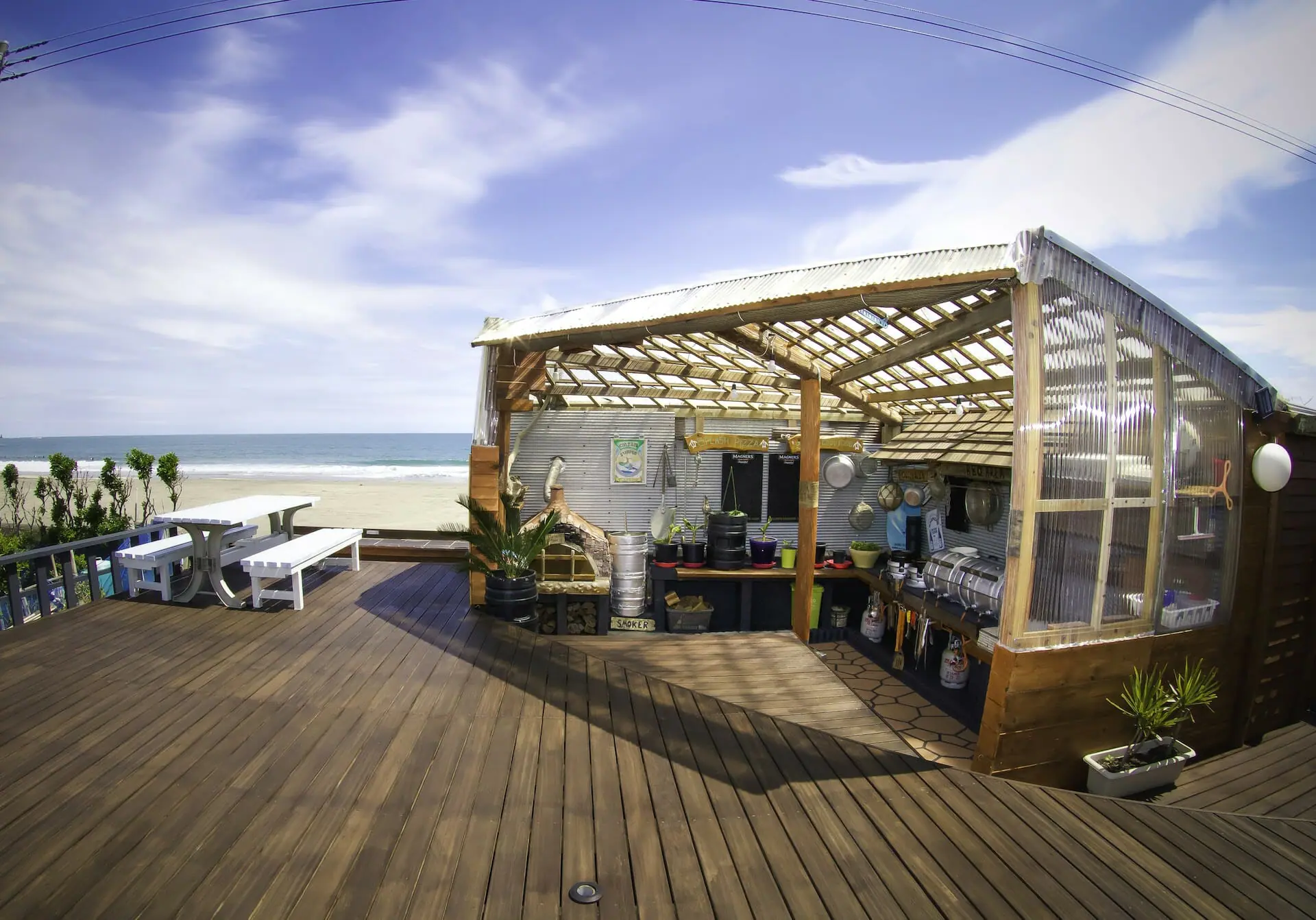 A Pacific Getaway at Splash Guest House
Things to Do | Visit Chiba | Latest update:2023/04/04
Spending time by the ocean is about as essential to a full Japan travel experience as any other part of your trip itinerary. After all, Japan is an island nation, so naturally the sea shapes much of the country's character and charm. Luckily for visitors, it's not too difficult to get off the beaten path, away from the crowded Tokyo tourist spots, and reach the wide expanse of the Pacific. Thanks to Japan's world class rail system, parts of the coast are a just quick train ride away from the Tokyo metropolis.
The Boso Peninsula, which is situated between Tokyo and the Pacific Ocean, comprises most of Chiba Prefecture. The beachside resorts of Katsuura, a city on Chiba's Pacific coast, have long been seen as quiet seaside getaways for Tokyo's city inhabitants. Katsuura also has a thriving fishing port, a morning market that's operated since the 1600's, and is home to the historic Tomisaki Shrine, the main site of the famous Big Hina Matsuri festival.
Splash Guest House is located along Hebara Beach.
Dane Gillett, the owner and operator of Splash Guest House, is a British-expat who now calls Katsuura home. His guest house is located right along the sandy shores of Hebara Beach, but the appeal here isn't just its ideal location, it's also the ideal local guide. Whether it's cruising the beach or exploring the town side sites, Dane knows just the spot for you. Katsuura's dramatic seaside cliffs, rocky coves, and sandy beaches offer breathtaking natural scenery. For those looking to get out on the water and get an up-close look at this beautiful coastline, Splash Guest House offers SUP (standup paddleboarding) tours, with rental equipment and lessons available.
We travelled down to Katsuura to participate in a Splash Surf School Stand Up Paddle Board Tour. Dane provided all the equipment, helped us get suited up, and taught us about the basics of SUP. Take a look at the video below to see our group of surfing amateurs and first timers out on the water bobbing in the waves and exploring the reef. If you're an experienced surfer, fisher, or diver, Dane can also use his knowledge of the surrounding seas to tailor a proper ocean excursion just for you.
Dane explains that many of his overseas visitors realize that their stay at his guest house is the first time they've stopped to really appreciate their holiday. It's often when they see the sun emerge off the horizon and over the Pacific from the guest house's beachside porch that they feel they've truly arrived in the land of the rising sun. After rushing around from one crowded tourist spot to the next, their respite here by the sea becomes a vacation within a vacation, a time when they finally get the peace of mind they were searching for when they embarked on their Japan journey.
Dane very humbly accepts the compliments of his guests, who often comment he's living the dream life down by the sea. For him though, the biggest thrill is when he gets to witness his guests discover the wonders of the Katsuura coast for the first time themselves. To learn more about Splash Guest House and their tours, please visit:
https://www.splashguesthouse.com/
*UPDATE : SUMMER 2022*
Dane recently launched his newest venture: SeafariJapan! We participated in their "Coastal Explorer" tour and it was a truly one-of-a-kind experience. To learn more, see the video below and visit: