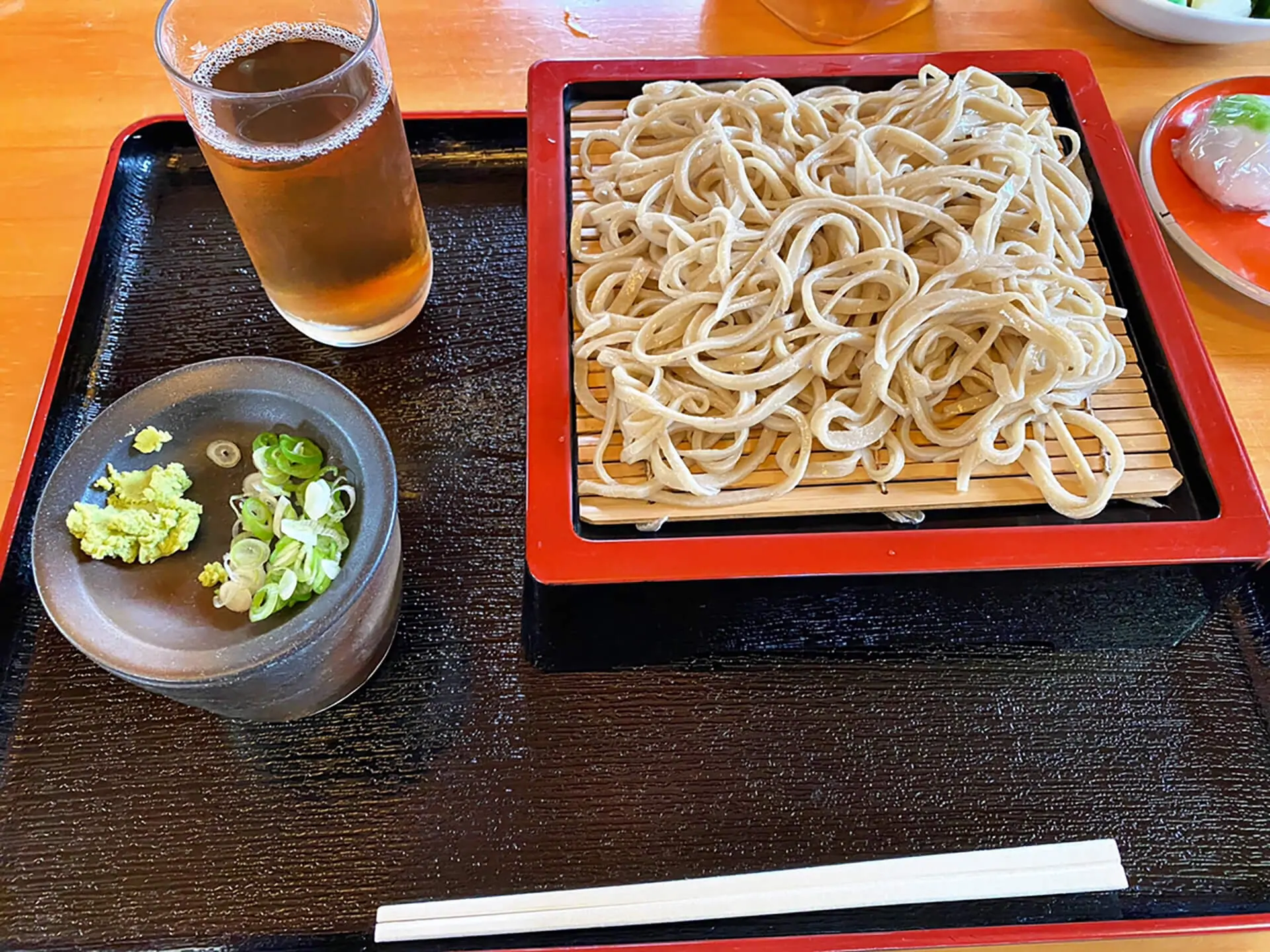 Making Soba Noodles at Misaki Soba Kobo
Things to Do | Visit Chiba | Latest update:2023/04/04
When I'm asked what my favorite Japanese dish is, I always tell people it's soba noodles. Yet, I've never given much thought to the process behind the making of the noodles themselves. What actually goes into the making of Japanese soba noodles? Preparing this traditional Japanese favorite, although a very common and simple-looking dish, is not so easy. In fact, soba noodles are notoriously tricky to make. It is a tedious process pleat with precise calculations and fine movements. I had the pleasure of learning how to make soba noodles from a fourth-degree master soba chef, Mr. Numata, who runs a place called the Misaki Soba Kobo (workshop) in Chiba Prefecture's Isumi City. This opportunity was too good to be true!
As one of the highest-ranking soba masters in Isumi City, and one of only about 1400 soba chefs in Japan currently at or above the fourth-degree level, Mr. Numata is very particular and precise when it comes to making soba. He told me that the reason he opened his class instead of a restaurant was because he wanted to pass on the techniques of making soba and preserve its traditions. He teaches the fine art of making soba to classes of curious admirers at his shop in Chiba. On occasion Mr. Numata travels to other prefectures around Japan for the purpose of teaching this particular way of soba noodle preparation. I felt honored to have an opportunity to learn from one of the most highly sought-after masters in all of Japan. The added treat of actually getting to eat the noodles made it even more exciting. Going through Mr. Numata's routine once helped me understand the general flow of the process, but in order to actually master making soba noodles, I would recommend going to visit Mr. Numata regularly.
For a little background, soba is a Japanese noodle traditionally made with 100% buckwheat flour — this kind of all-buckwheat soba is called ju-wari soba. However, since the buckwheat seed contains no gluten at all, it is very tricky to work with it as a flour, especially when attempting to make soba by yourself at home. Of course, professional soba makers have years of experience and special equipment at their disposal. Ni-hachi soba is another style that is made with roughly 80% buckwheat flour and 20% wheat flour. When the proportion of wheat flour is too little, the soba noodles tend to split easily, so we used 30% buckwheat flour and 70% wheat flour in the workshop.
Along with the actual noddle-making process, the ambience of Mr. Numata's shop really added to the experience. The smell of the wooden cooking tools and utensils and the simplicity of a traditional Japanese work space made it a truly special experience. As for the process itself, I started out by thoroughly mixing the buckwheat flour and the wheat flour which acts as the binding agent. From there, Mr. Numata guided us through the process of moistening the powder and working the dough into a slab.
We then began to thin out the slab into a sheet, which we could cut into actual noodles. One small miscalculation like adding too much water, or not thinning out the dough enough, could lead to subpar noodles. Mr. Numata stressed that we pay close attention and focus on each movement and step in the process. Japanese craftsmen are known throughout the world for their painstaking attention to detail, and Mr. Numata certainly fit this image.
I couldn't believe how delicious my noodles turned out! Even Mr. Numata gave me his stamp of approval. I can't wait to go back for round two someday! If you're interested, the course only costs ¥3,000, and his shop is open for courses in both the morning and afternoon. Don't pass up an opportunity to learn from a real craftsman who takes pride in his work. Be sure to visit Misaki Soba Kobo in Isumi City!