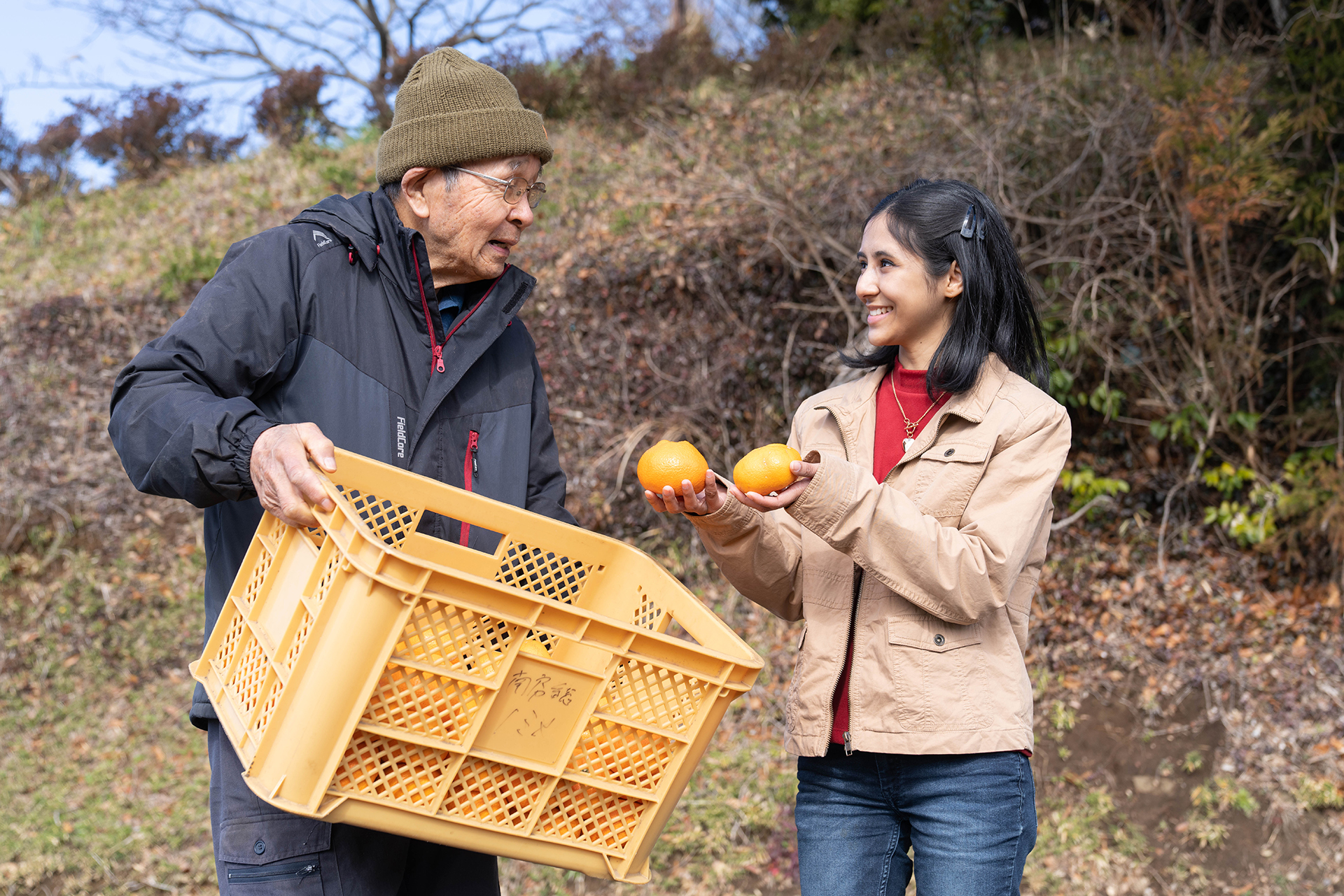 Chikura Orange Center | Orange-Picking Adventure in the Hills of Chiba
Things to Do | Visit Chiba | Latest update:2023/06/02
Mikan oranges, also known as "satsuma" oranges, are among the most abundant fruits of winter in Japan. You can often see them on a kotatsu, a low table for the living room with a built-in heater, and it's a picture-perfect winter image to see families huddled together for warmth, enjoying books or TV while snacking on these small citrus fruits. While mikan are abundant in super markets and shops, it's rewarding to venture among the trees and pick your own after feeling them for size and ripeness. Here at the Chikura Orange Center, you'll not only have access to rows and rows of mikan trees, but a host of other tasty citrus fruits, such as kiyomi, hassaku, and amanatsu, all of which are delicious in their own right. Aside from the orange groves that dot the hillside, camping is a popular activity here at the over 100 camping sites.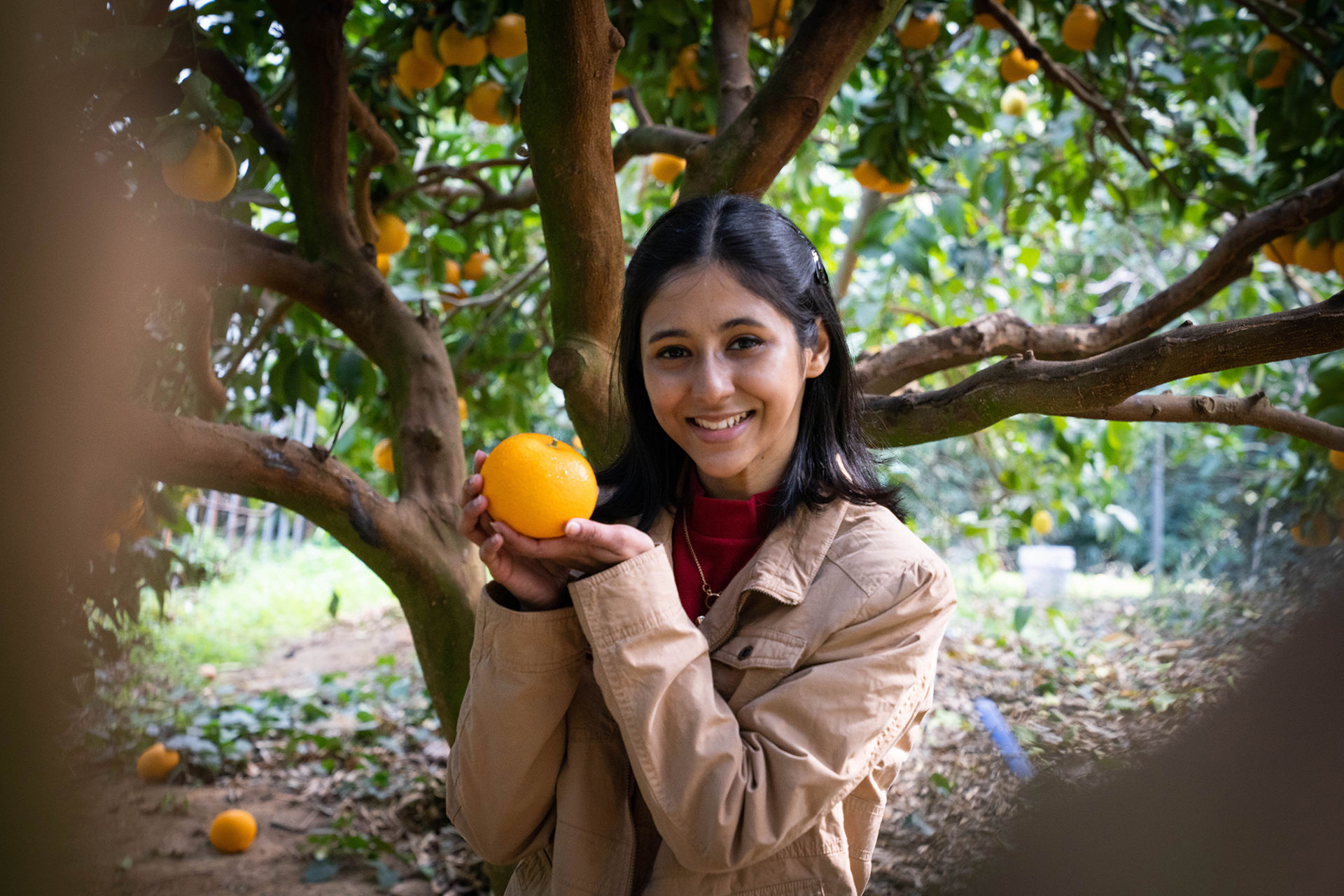 For a modest entrance fee of just 500 yen, you can stroll in and around the seas of orange trees, peeling and eating whatever you pick while you're there. You can make your trip as "fruitful" or as modest as you like, and buy some to take home as a souvenir, or alternatively just sample a few different kinds of oranges while taking a walk among the trees.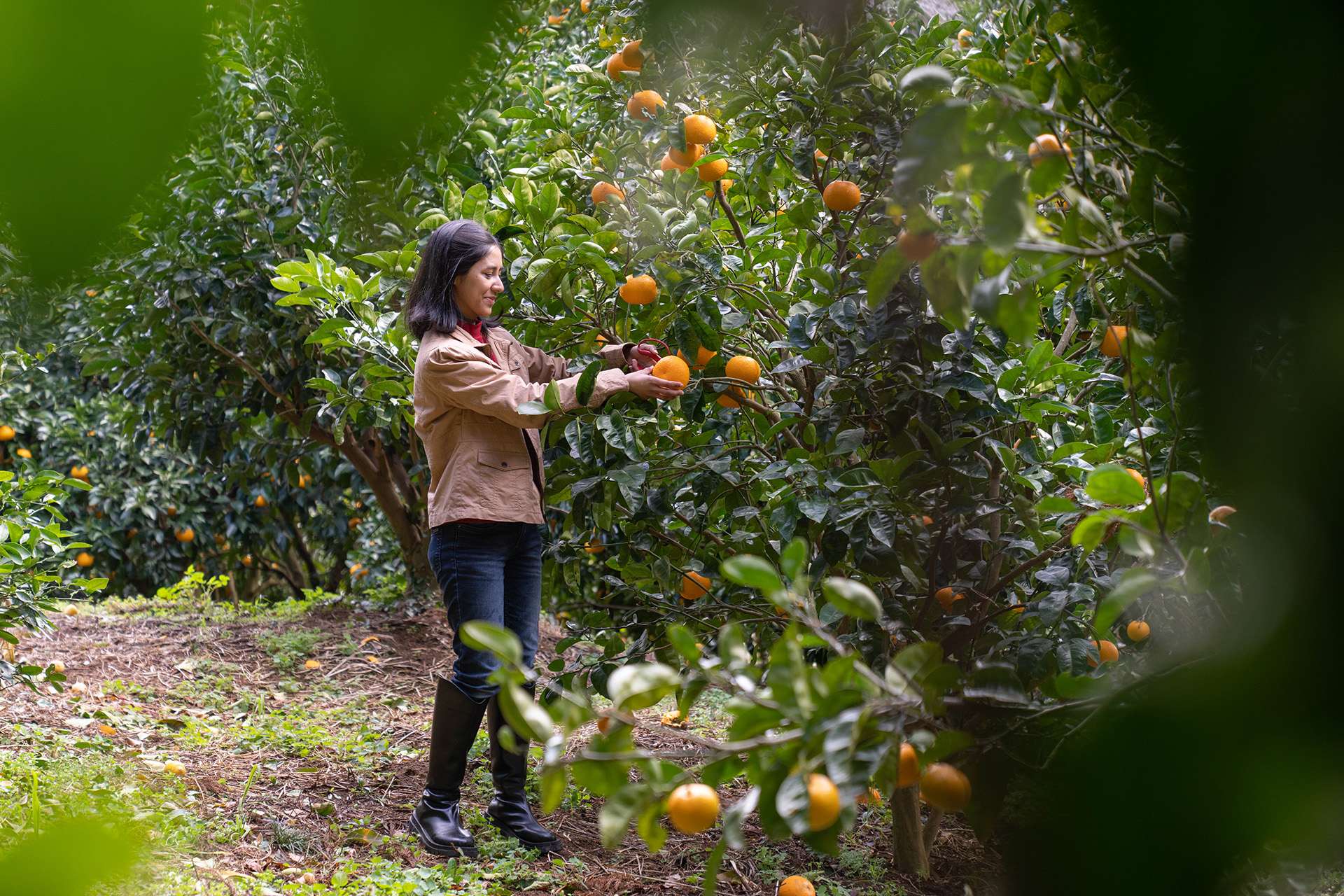 You might start your orange hunt by first traversing high into the tree line in search of a popular citrus fruit, the kiyomi, which is actually a hybrid of a Japanese mikan and a typical navel orange. Being a slightly more delicate fruit, they are grown on the branches while covered in a sort of paper sock, to prevent damage from birds, bugs, and weather. Kiyomi are best cut and prepped with a knife, but with a little effort can be easily peeled with your fingers to reveal their sweet, yet delightfully tart fruit.
Back down the hill, you can venture through the amanatsu zone, which is a slightly larger citrus fruit that is also best prepared with a knife. There are quite a few seeds in this one, so it makes for a good fruit to juice, but with a little patience is a tasty treat eaten straight. Just beyond that, you will find a good surprise: lemons! Believe it or not, lemons are slightly more coveted in Japan than elsewhere, and often command a high price at local grocery stores. The southern part of Japan, namely the Seto Inland Sea area, has a greater number of lemons, but up here in the Kanto area, they are always a special treat when you find them.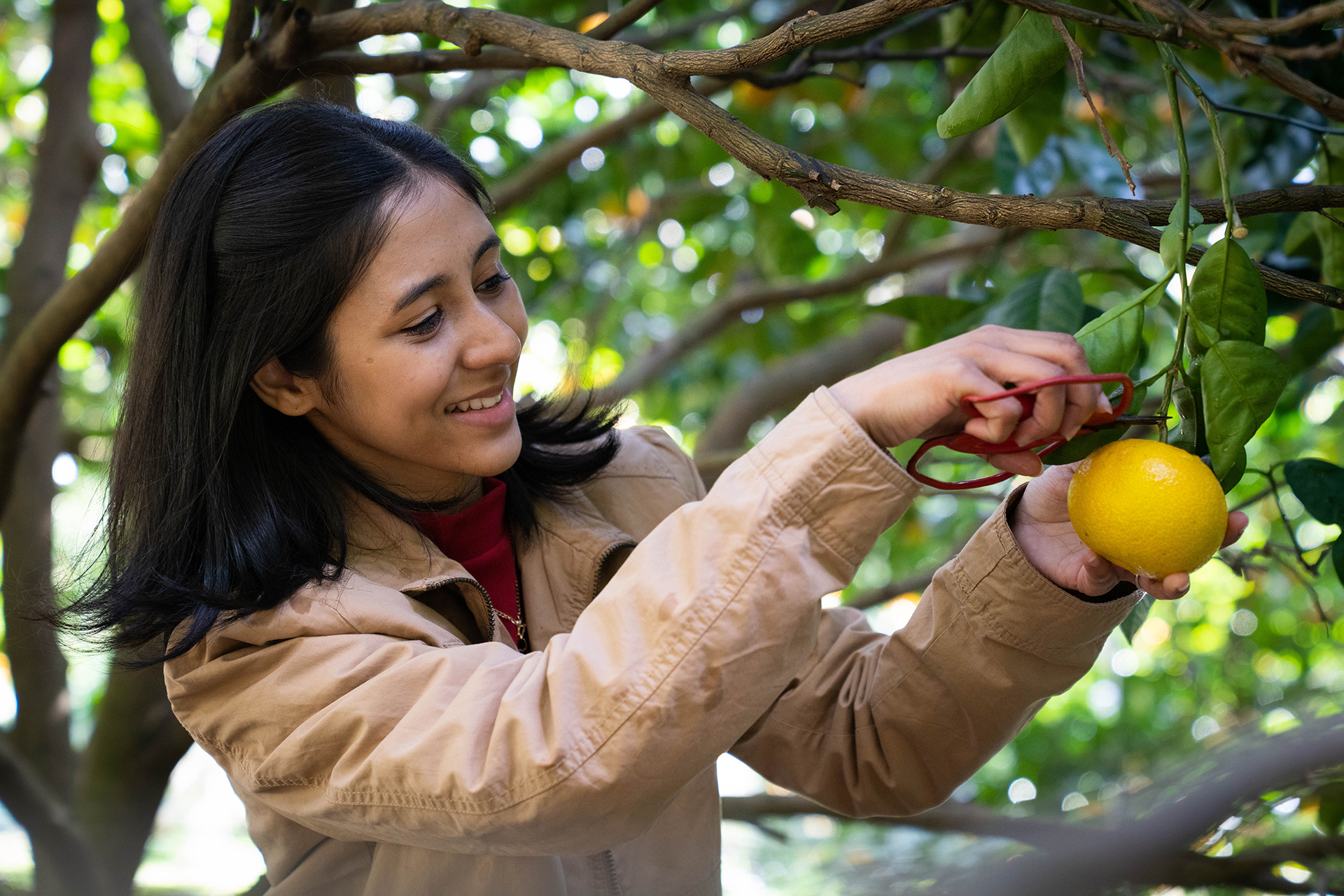 After doing the rounds, be sure to go to the lower section where the stars of the show are: the mikans. The mikan trees are smaller, and a step ladder takes you to the top of the tree. Easy to pick, easy to peel, and sweet to eat, it's easy to see why they are the most beloved citrus fruit in Japan. Your trip will end with bags brimming with oranges.  This orange picking adventure takes you up and around, under the trees decorated with oranges like Christmas lights, and while berry picking is fun, it was nice not to be confined to a single greenhouse or small area.