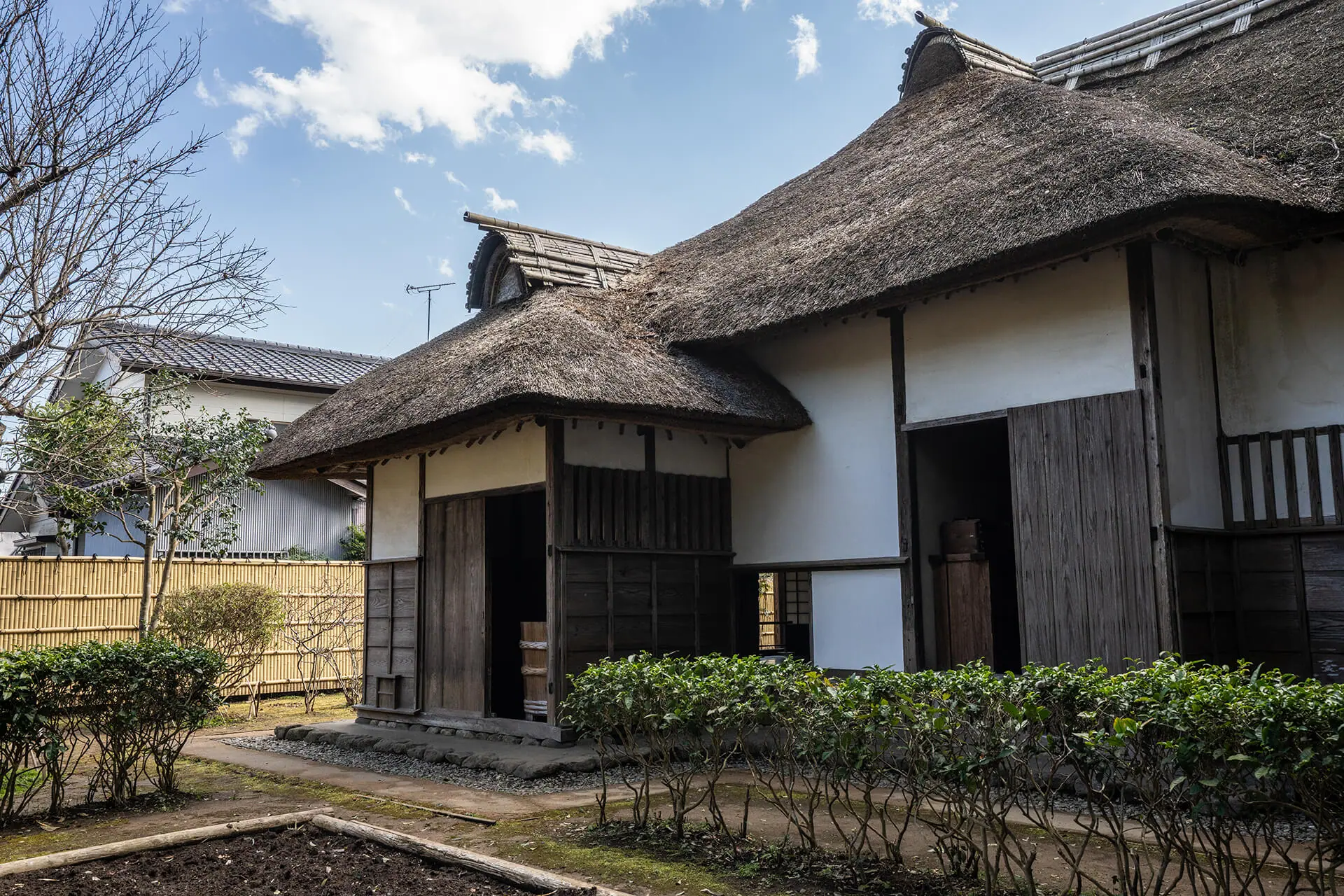 Sakura City: A hidden gem in central Chiba
Things to Do | Visit Chiba | Latest update:2023/03/30
Sakura City is rich with history, and much of it comes from their warrior past, as Sakura was at one point a Jokamachi, meaning the sprawling town at the base of the area lord's castle. Here you can still see the places where samurai warriors lived and trained. On the other side of Sakura's history is a burgeoning art scene that began in the 1900's. Come explore this cultural nook in Chiba with a model one-day trip we have planned for you!
Sakura City Museum of Art
First, you'll need to make your way to Sakura City, and Sakura Station on the Keisei Line puts you right in the middle. After about an hour ride from Tokyo Station, step off and walk 10 minutes to the Sakura City Museum of Art, the first stop in your cultural journey. The first thing you'll notice here is the stunning entrance hall that can be easily recognized from its western architecture out front. Designed by Yabe Matakichi, a famous architect in the 20th century, the outside shows the elegance of western architecture put into practice by Japanese designers. This museum has changing exhibits, always exploring artists that have a connection to Sakura City. The spacious cafe has handmade sandwiches and desserts, as well as a tasty variety of drinks. We'll be getting into the warrior past next, so be sure to charge your batteries with some lunch here.
Hiyodori-zaka Slope and Old Samurai Residences
Hiyodori-zaka Slope, the "old samurai road" leads you through a lush, towering bamboo forest to some old samurai residences. Here you'll find traditional houses where samurai families of the Sakura Clan lived. Enter the houses and see where they cooked, slept, and carried out their activities of the day, and there is even armor and other artifacts on display for your enjoyment. Given the classic aesthetic of the whole area, you'll often see people in kimonos or "hakama" (male-style kimonos samurai wore) taking photos as if they lived in this period.
More information on the Hiyodori-zaka Slope and Old Samurai Residences here: https://www.visitchiba.jp/things/hiyodori-zaka-and-old-samurai-residences/
National Museum of Japanese History
Having gotten a good look at various aspects of the area's past and present, bring it all together here at "Rekihaku", the National Museum of Japanese History. Step way back to the very beginnings of Japanese society, and journey through the ages seeing the changes, innovations, and arts that made Japanese culture what it is today. Start in prehistory and ancient times, the hunter/gatherer times, and continue through history until you find yourself 20th century Japan (the 30's through the 70's). Everything in between is beautifully displayed, and you're sure to bolster your knowledge of Japanese culture seeing how rice production was first done, kimonos of the nobles reproduced in authentic silk, and much much more. It's hard to sum up in short, but you'll have all your questions answered here, and fill in any gaps about Japanese history that you may have. See it all first hand here, in fleshed-out, life-like displays that are easy to absorb.