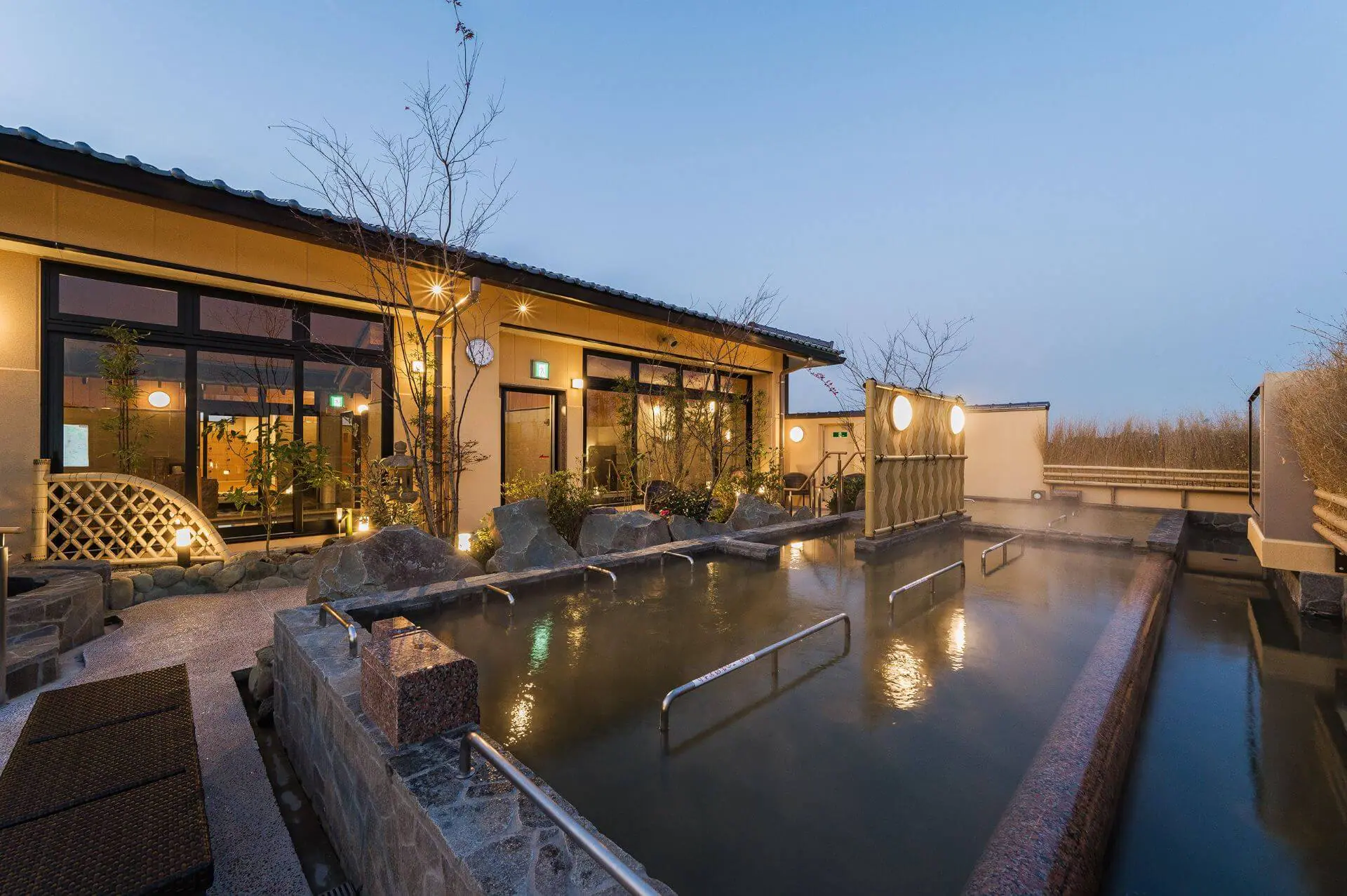 Rest, relax, and rejuvenate near Narita Airport
Things to Do | Visit Chiba | Latest update:2023/04/04
After or before a flight, in particular if you're anticipating jet-lag, it's important to put your body in a rested, balanced state. Rather than rushing the distance between Tokyo and the airport, take some time for yourself the day you arrive, or day before you depart, to enjoy some wide-open nature, fresh foods, and relaxation just near Narita Airport.
If you've done some exploring through the countrysides of Japan, you may have come across a Michi no Eki, which translates to "roadside station". These are usually large parking areas with souvenirs, restaurants, and other attractions aimed at people who are traveling by car or bus. Here in Shibayama, right next to Narita Airport, you'll find the Sora no Eki, which means "sky station". The full name is Sora no Eki Fuwari the last part being a Japanese word emitting nuances of "floating" or "gliding".
It's the same type of place as a "roadside station", but cutely called a "sky station" because of the planes coming or going, high above the grassy knoll out front. Here, you'll find a host of local goods from the nearby cities, like fresh vegetables, meats, and sweets, but there is also a range of souvenir foods conveniently boxed for travelers to easily take back home.
Browsing the souvenirs, however, is a warm-up for what most have on their mind: the lunch buffet. Utilizing the abundant vegetables from the farmlands nearby, this restaurant expertly prepares a unique variety of dishes for you to enjoy. The crisp vegetables in salads, soups, curries, stir-fry dishes and more will let you stack your plate many times before filling up on fat and protein.
Try and get a seat near the window, so you can gaze up occasionally during your meal and see planes passing overhead. Depending on the wind, they'll either be just taking off, or preparing to land. Either way, the planes are dazzlingly close, and the soothing sounds of the engine make for an exciting reminder of your own air travel.
Sora no Yu Spa Resort
There is a list of things which define travel in Japan, and one quite high on that list for both residents and overseas visitors is hot springs. In the same Shibayama area, near Sora no Eki Fuwari, you'll find Sora no Yu Spa Resort, yu being the word for hot water, the nationally recognized symbol for hot spring. Sora no Yu is designed to be your ideal rest and rejuvenation spot before or after a flight, with natural hot spring baths, saunas, a restaurant, and an incredibly cozy lounge area with a cafe.
Furthermore, if you need to sleep for a bit, or stay until the morning, that's an easy option here too. "Capsule hotel" style beds give you the option to sleep until morning, but there's also a large relaxation room with reclining chairs and TVs to grab some sleep to offset the coming jet-lag. In fact, this place is so cozy, that many people in the area come here for the afternoon if they have a free day just to pass the time peacefully.
The exterior is elegantly designed to resemble a traditional Japanese estate, with small rock gardens around the perimeter. Checking in, you'll receive a wrist-band which is used for all purchases of food and drinks while in the facility, and your total will be paid upon check out. With a shuttle bus coming and going from Terminal 2 and 3 of the airport, it's very easy to give yourself some much deserved relaxation in coordination with your arrival and departure plans.