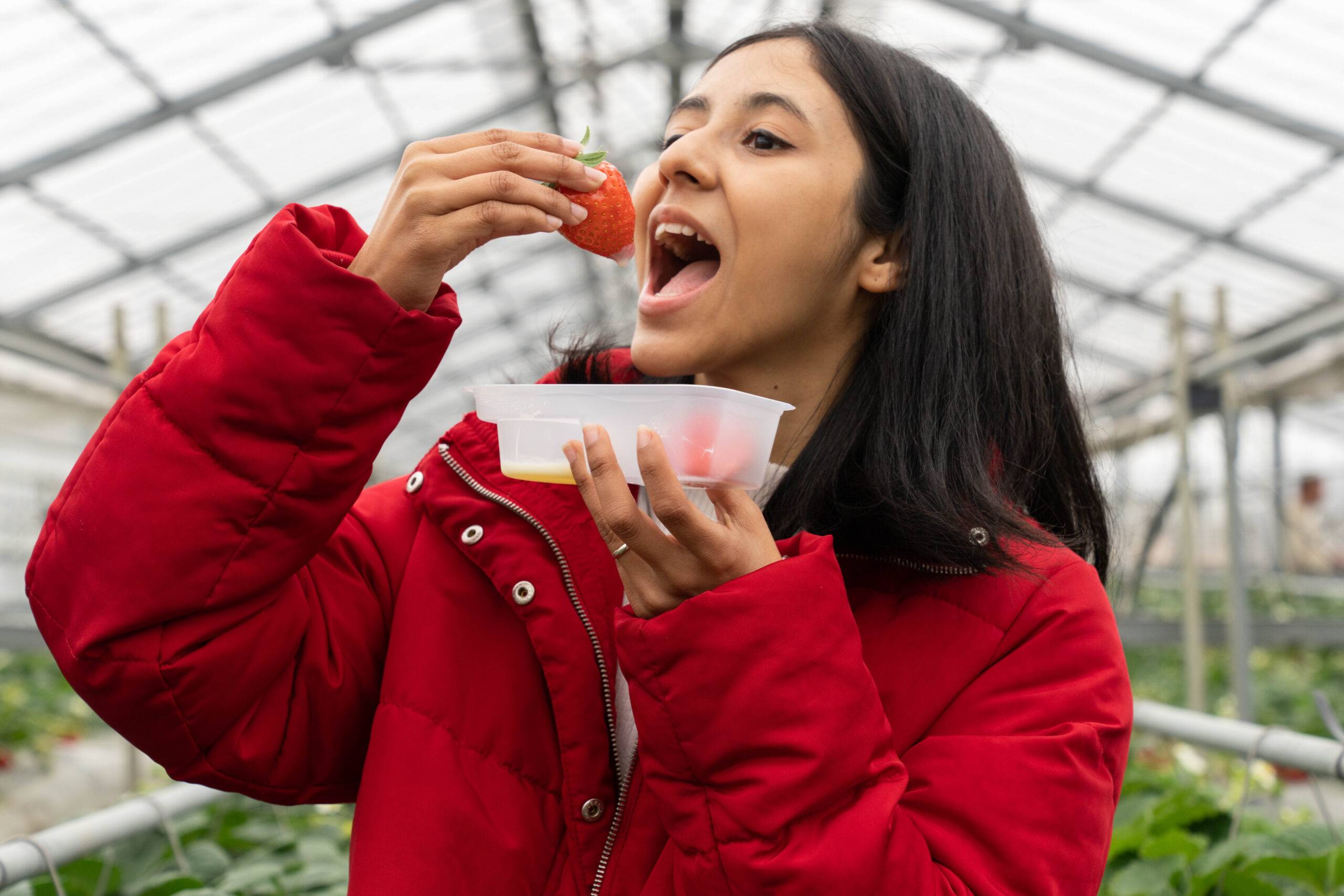 Ohyakusho Ichiba | The Best Fruit Shop in Chiba
Things to Do | Visit Chiba | Latest update:2023/04/04
Driving around Chiba by car is a rewarding experience, and the highways and main roads are dotted with "roadside stations" that are uniquely designed to be a fulfilling pit stop for shopping, food, and souvenirs. While just shopping at one of these is plenty of fun on its own, it's also nice to have an activity to take your mind off the road for a bit. Naturally full of cool local Chiba products, Ohyakusho Market takes your shopping experience one step further, and lets you try your hand at fruit picking. Mention winter in Japan to any fruit lover, and one word comes to mind: strawberries. Drop by this roadside station, stretch your legs, and spend an hour picking and eating some fresh strawberries!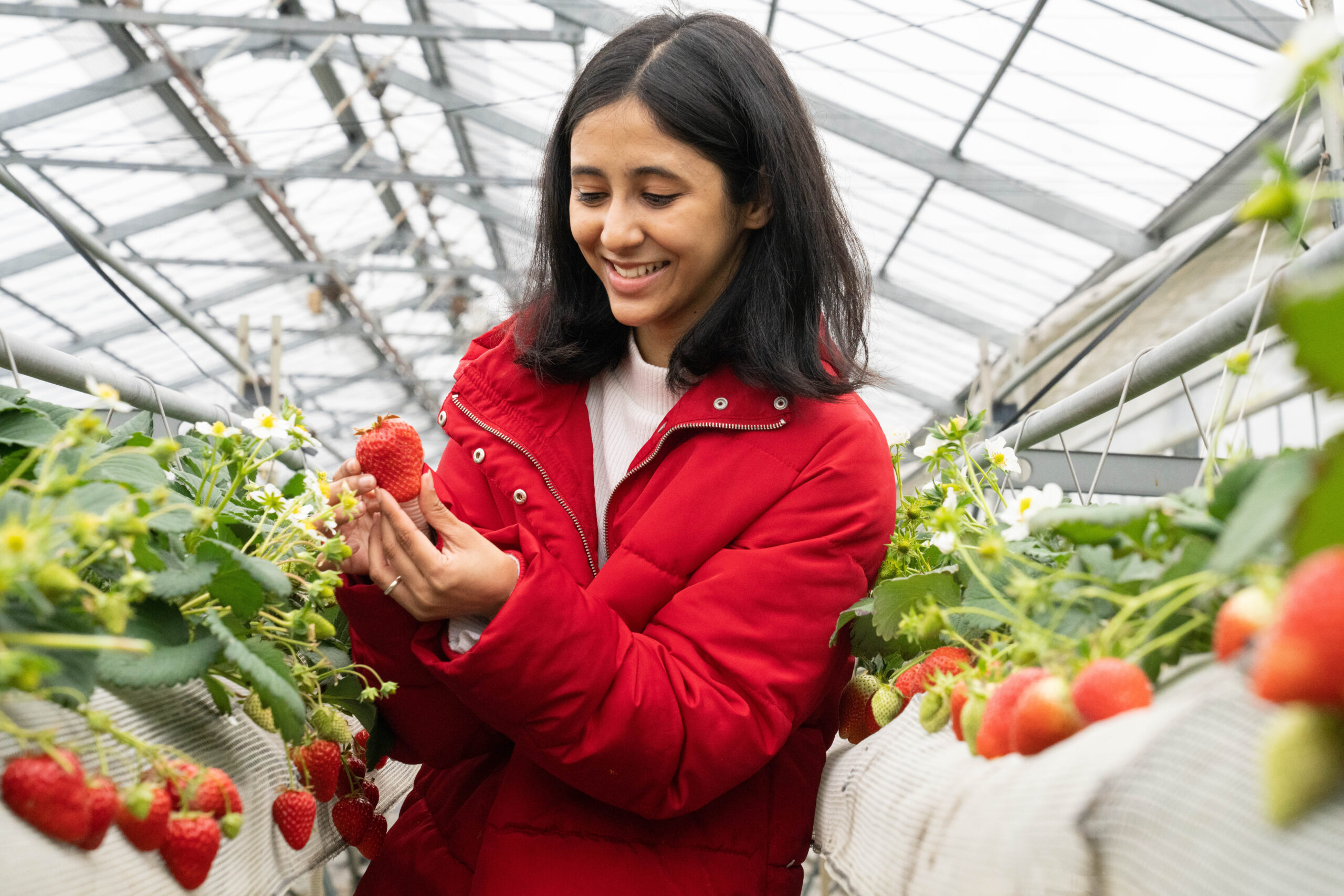 The strawberry picking area is expansive, and you'll need to either drive or walk to the greenhouse. Although you can walk if you prefer, the staff is very cooperative and happy to zip you over there. The long rows of strawberry plants are set up on adjustable racks so that the strawberries can be lowered to a height that is easy for children to reach. It's a simple yet considerate addition that makes it easy for kids to pick their own strawberries.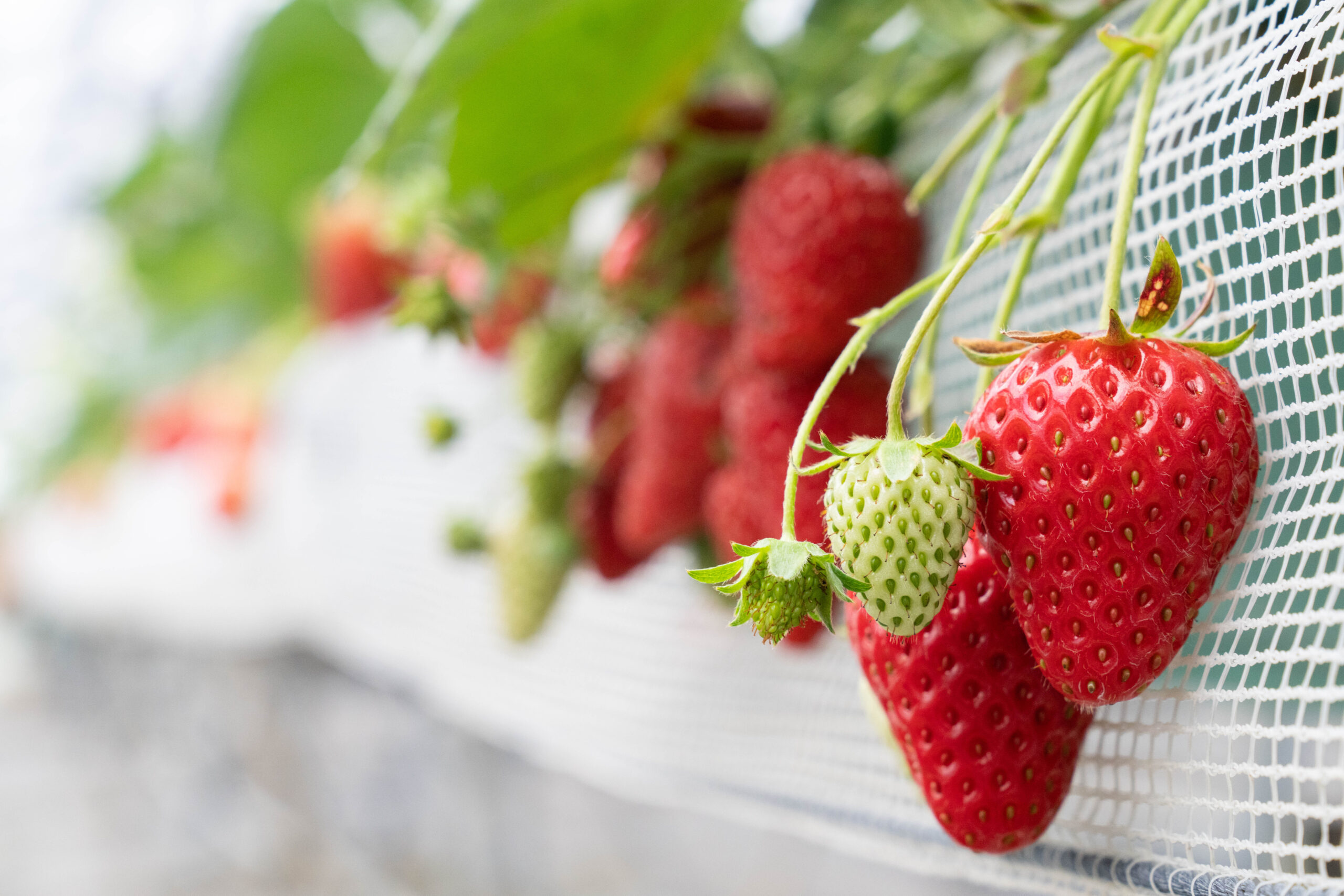 When picking the strawberries, it's important to remember to "pluck" them where the base meets the stem, and not to pull too hard so as to damage the plant itself. It's quite easy, and once you have the feel for it, you'll be jaunting down the rows of strawberries, on the hunt for the perfect bite. There are four different varieties to explore, with varying levels of sweetness and tartness, and all worth a thorough sampling. You'll also receive a small bowl of rennyuu dipping sauce provided by the staff. This is like a milky cream sauce often used in Japanese sweets and ice cream. It has a distinctive milky flavor that some consider to be one of the quintessential "Japanese" sweet tastes, and it just so happens to match perfectly with the subtle tartness of strawberries!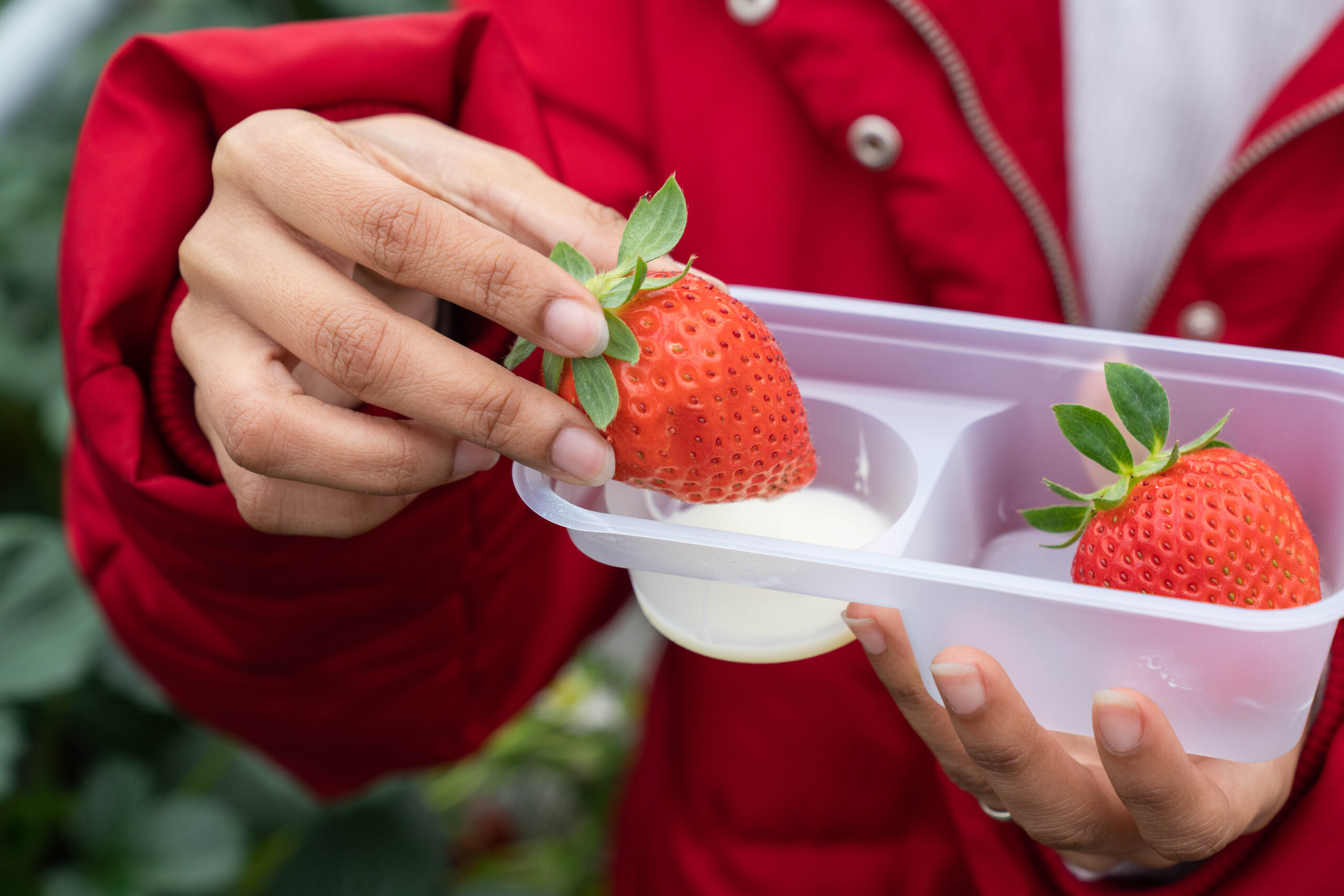 Full of tasty strawberries and back at the shop, the local products are also a delight to explore. One in particular makes use of one of Chiba's top crops: peanuts! Amanatto is the name of this treat, and it's basically boiled peanuts with a sugary coating, perfect for snacking on alone, mixing into yogurt, or as a topping for butter toast. This is a special product sold only here at Ohyakusho, and they sell thousands of packs every month! There is also a large selection of local fruits and vegetables for sale, if you are looking for some healthy snacks before heading back out on the road. The area outside the shop is also the location of a couple more shops, including the famous "Biwa (loquat) Club," which sells a host of products and sweets made from loquats, another popular fruit in this part of Chiba.