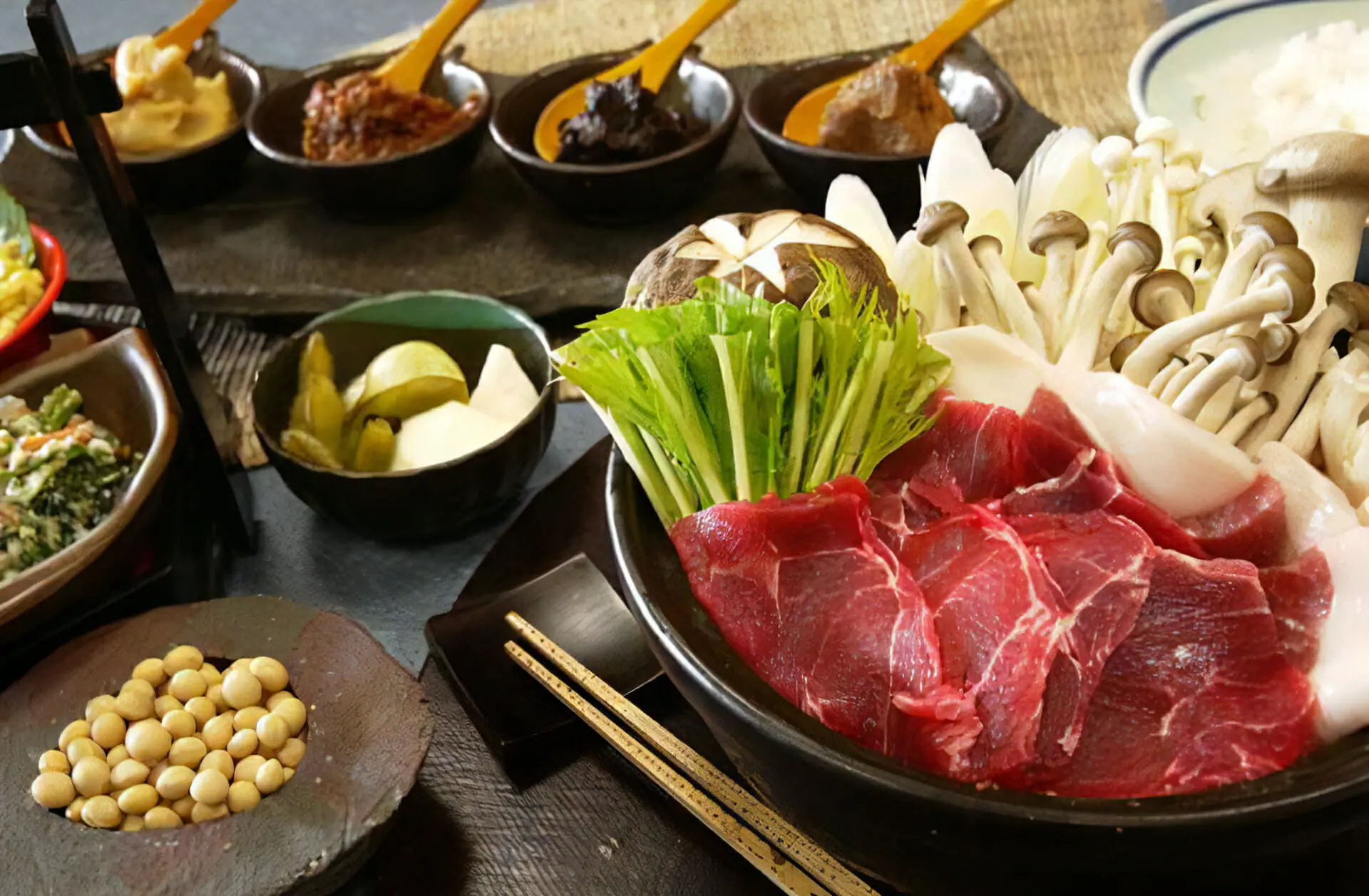 Kosui-tei "Sagawa" at Lake Kameyama, a feast for both the eyes and appetite
Things to Do | Visit Chiba | Latest update:2023/11/13
It may just be a small inn sitting humbly on the corner of Lake Kameyama, but it is also a place that has much to speak of. Sagawa has a classic atmosphere, with the perfect amount of comfortable remodeling, and you'll be treated to the mainstays of Japanese vacationing: food, natural hot spring baths, and serene views of nature from your cozy room.
AREA
Lake Kameyama is a less of a lake, and more of a series of connected inlets that have formed in lower-central Chiba. Picture the fjords of Norway, except on a smaller scale and with a far more temperate climate. You won't have to journey too far to reach this majestic countryside location though, as the lake is accessible from Tokyo by car or bus.
All along the winding sections of the lake you'll see people enjoying their day fishing, stand-up-paddle boarding, kayaking, or some combination of those. Many who are not here for sports, however, will still be treated to the sublime views of the different colors the dense surrounding nature takes each season. Boat cruises during the seasonal fall colors, strolling around the lake, and day camping are popular leisure activities. But all will agree that at some point you need to settle down with some food and rest as you take in the splendor of deep Chiba.
FOOD
Sagawa knows that a big part of your trip is the meals, and they don't hold back at all here. In fact, the inn prides itself on their voluminous portions, as well as highly original dishes the in-house chef creates using local ingredients both inland and coastal.
Standards of Japanese inn-style meals like miso soup, sashimi, and pickled vegetables will of course complement the meal, but the original dishes you'll only find here, both meat and fish based, are true gems. The biggest way this inn makes a name for itself however is the use of "Gibier", which refers to locally caught wild animals; "game", to use another word. In this area of Chiba, and much of Japan, the game caught and used in cooking is wild boar, and often arranged in noodle soups, curries, or minced to make the gamy flavor more palatable for the average consumer. And let us tell you, Sagawa has honed the craft of preparing locally caught meats to be a very rare delicacy for its guests.
ROOMS/BATH
The rooms are humble, with clean tatami flooring and large windows to see the lake just outside. It's a simple set up, with just the bare necessities you'll need for a relaxing evening, and a deep sleep after a hot bath.
Enjoy views of the lake from the common area, and some of Sagawa's homemade coffee and ice cream that give the inn a somewhat homely "cafe" vibe as well. The breakfast area is situated here in booth seating next to the foliage of the lake, letting you bask in the morning sun through the window as you wake up with yet another hearty meal of unique breakfast dishes.
Lastly, the natural hot spring here that flows through the gorges of Chiba will complete your relaxing stay at Sagawa. The outdoor hot spring here has the characteristic black color like many in this area of Chiba. A combination of the different minerals in the spring gives it this color, and while it won't stain, the dense minerals have relaxing and healing properties, and also give your skin a healthy refreshment of moisture and nutrients. It's said that the "black hot spring" of Chiba is one of the best for your skin, in fact. Nourish your skin, and ease your exhaustion as you take in the evening or morning views of Lake Kameyama.
Kosui-tei Sagawa is a perfect home base to enjoy this unique lake of Chiba, and a surefire win if you're looking to indulge in an array of local foods. Not too far from Tokyo, you'll get a "full-course" of Japanese style relaxation and hospitality here.