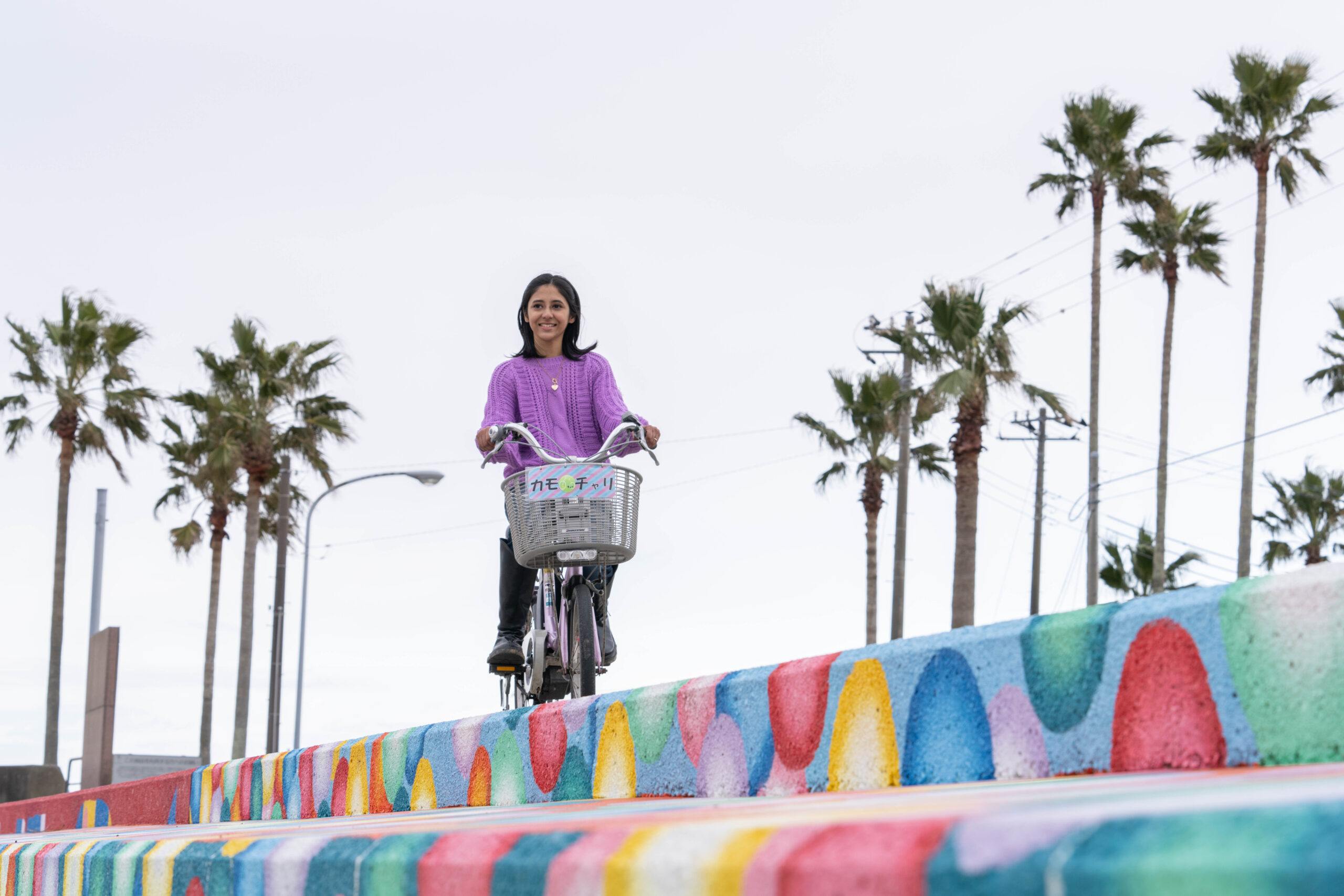 Awa Kamogawa Station | Kamogawa Beach Town Rental Bicycles
Things to Do | Visit Chiba | Latest update:2023/04/04
You'll hear it from us, and you'll hear it from other travelers, but one of the best ways to get around in Japan is on a bicycle. The high cycling population makes drivers aware, and the roads, even in rural areas, tend to be well-maintained. Above all, things are generally closer together here, so you don't have to go far to find an interesting site or shop. Kamogawa is a beach town, and one of Chiba's top surfing destinations, offering easy access to ocean views along winding coastal roads, and a host of shops and restaurants for you to explore on bike. Rent an electric-assist bicycle outside of JR Awa Kamogawa Station and get ready to cruise the gorgeous coastline of one of Japan's very own surfers' paradises.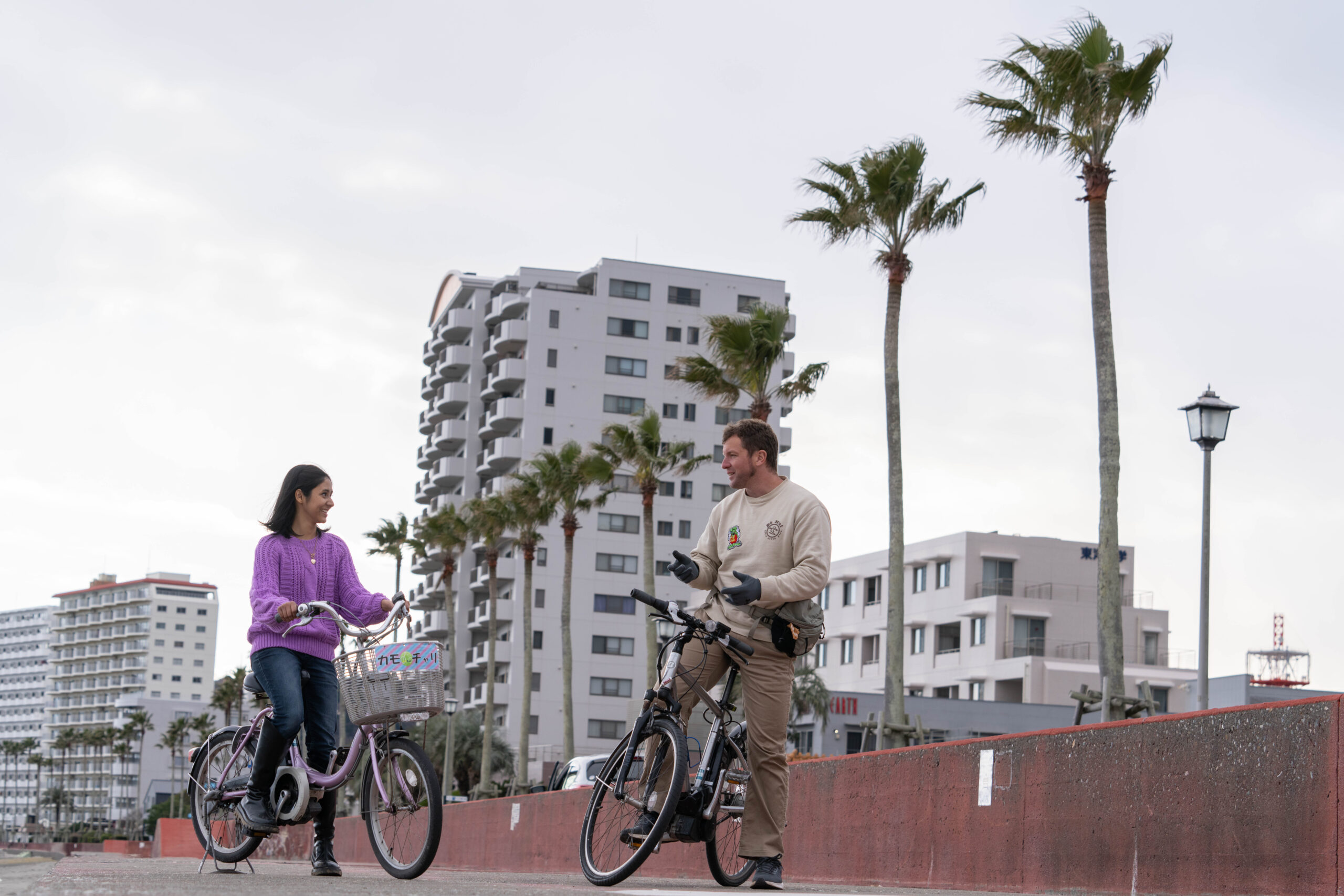 Bikes can be rented from the tourist information center outside the station, and you'll also receive a lock to use during your rental. The first recommended destination is Maebara Beach, just a 2 minutes ride from the station. Not only is this a great spot to watch some surfing, but the bike path goes right along the beach, letting you take in the entire coastal landscape. Opposite the water, you'll see a number of cafes for lunch or coffee options, so maybe keep an eye out for one you like for a quick break on your way out, or during the return journey.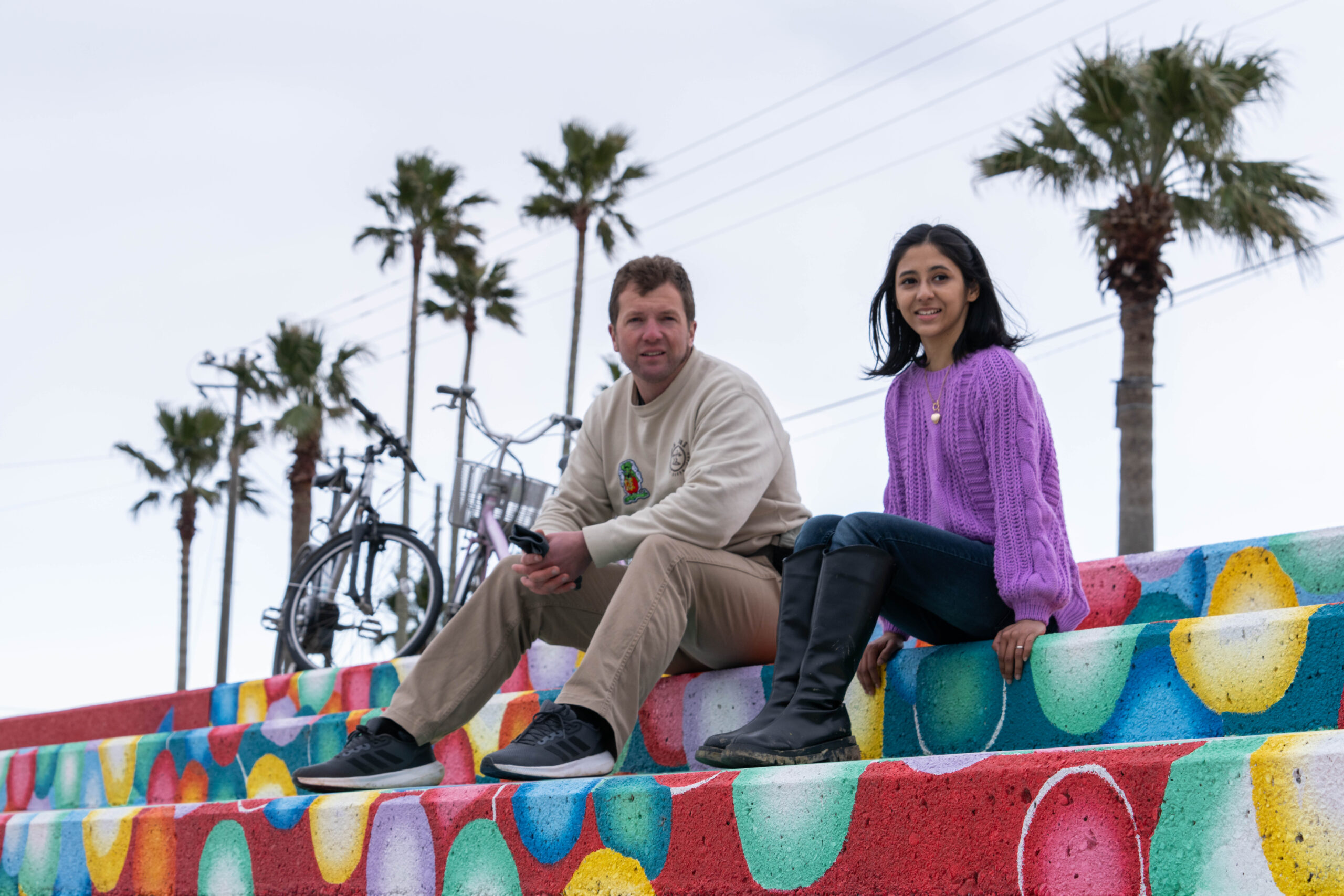 Continuing along the path will lead you to a nifty little spot at the far end of the beach. Kamogawa prides itself on being a more laid back, artistic town, and this colorful set of beach steps is a popular destination for visitors. The beach has a nice view from the side along these steps, and it's also a nice angle from which to watch some more surfing.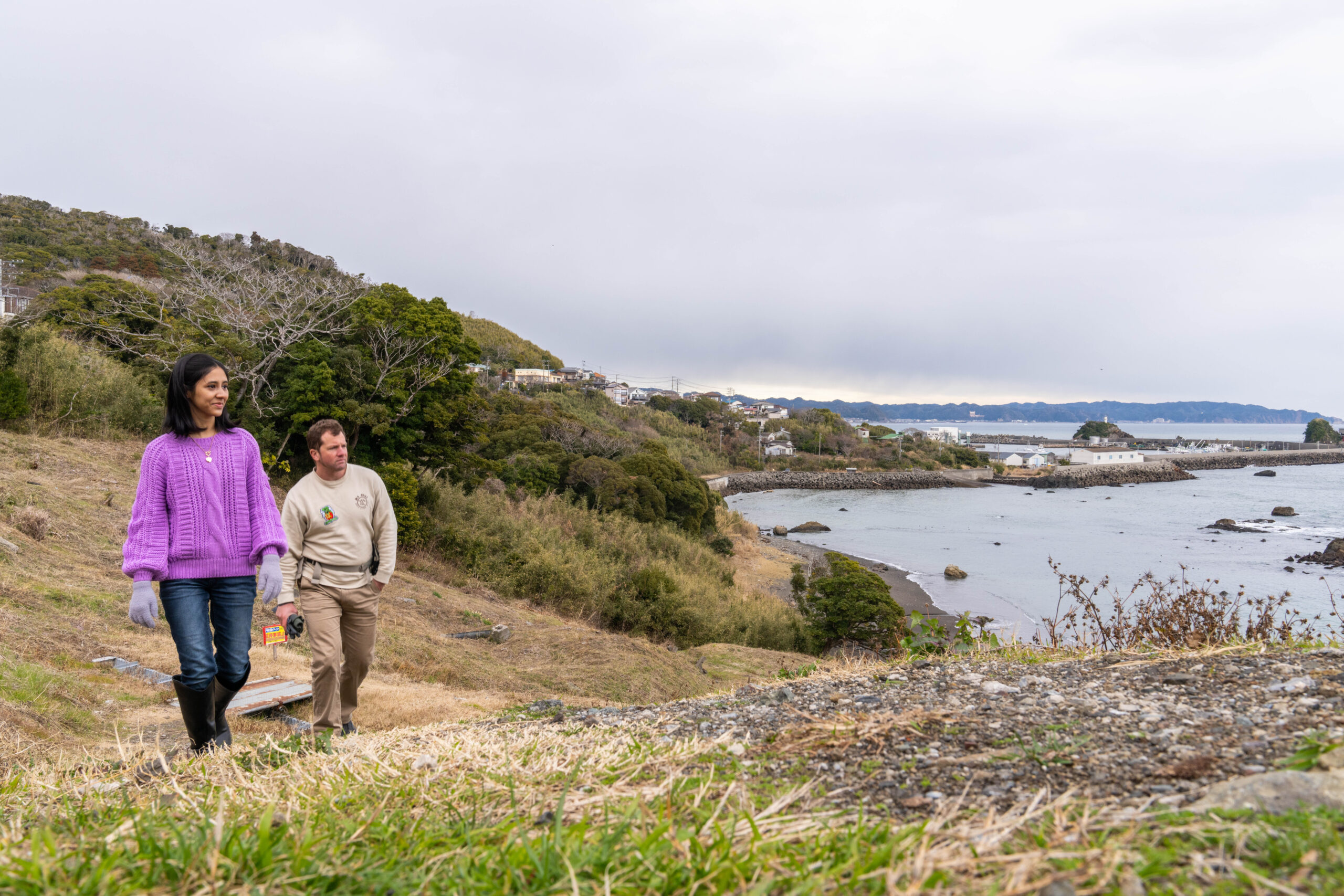 While you'll undoubtedly find many detours and nooks to explore, one spot about 10 minutes down the coast from Maebara Beach is a popular lookout point called Matsushima. This picturesque stretch of coast has large rock formations in the ocean inlets and plenty of beach space to play on. In the warmer seasons, you can wade in the water, or do a little bit of beach exploration too!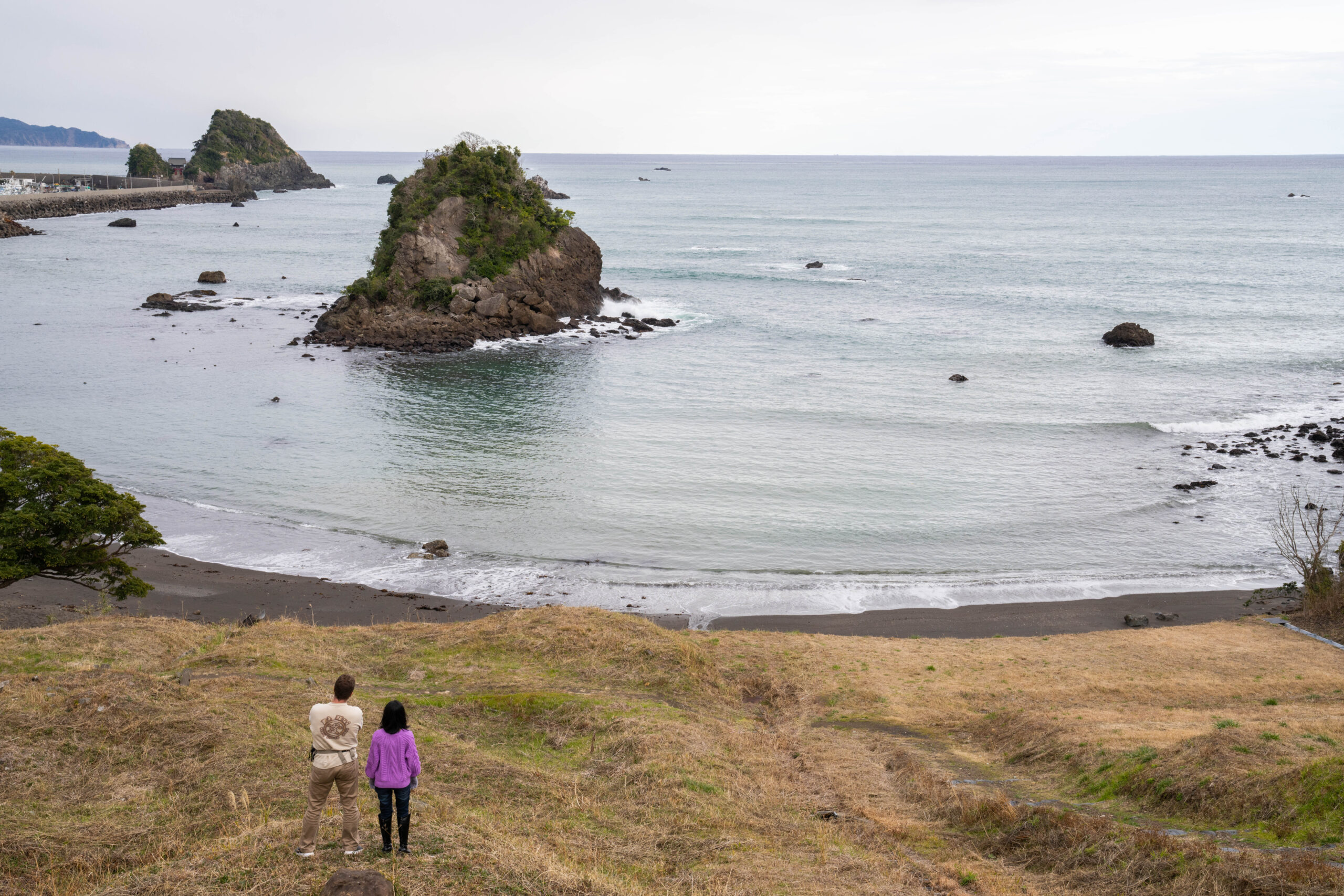 These spots are just two of the possible destinations on your cycling trip, though. As long as you can make it back to Awa Kamogawa Station, let your adventurous spirit roll along some of the most beautiful coastline in southern Chiba. Surf's up and Cycle's up!