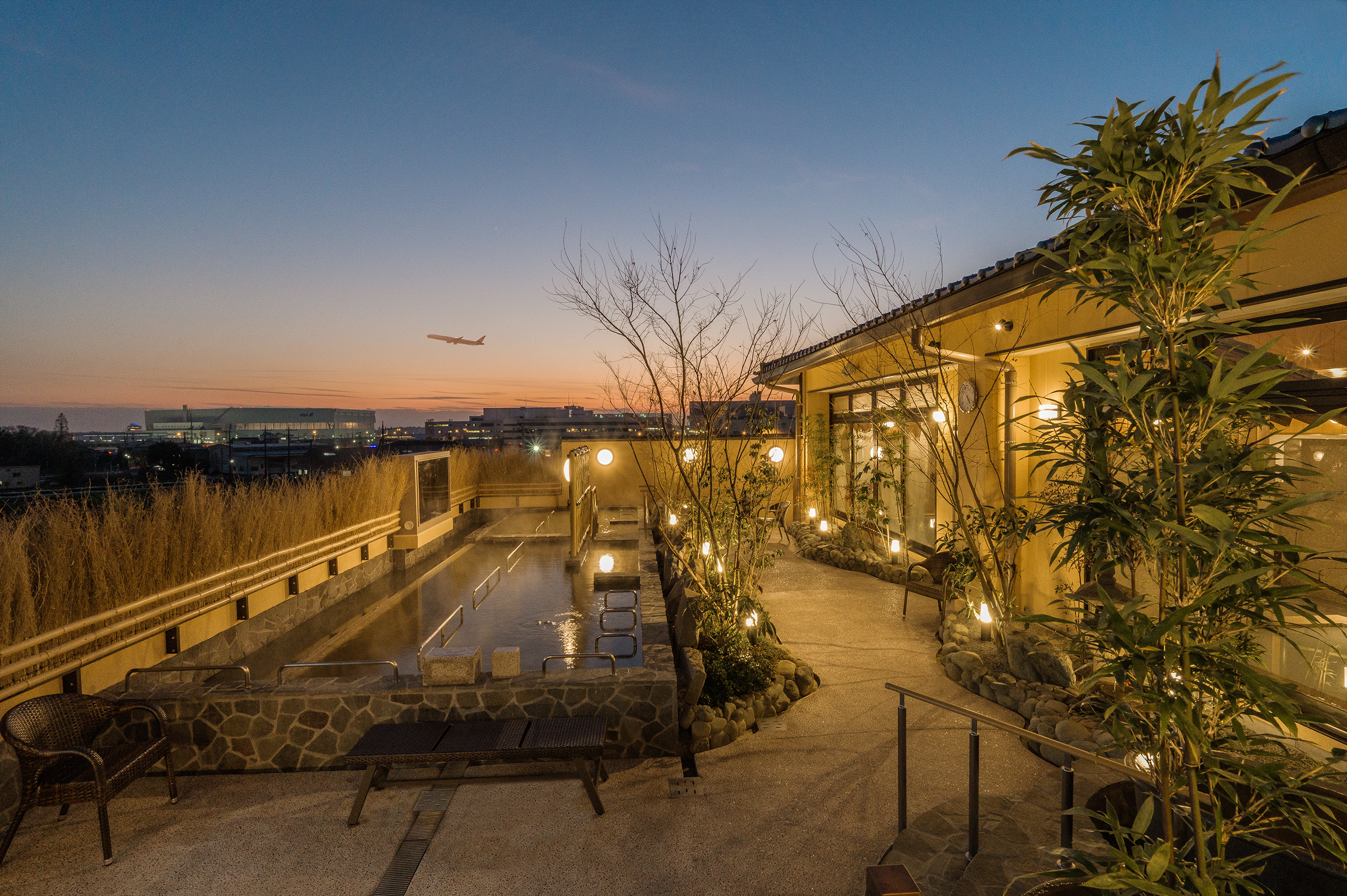 Japan's Best Hot Spring Experiences Near Narita, Chiba
Things to Do | Visit Chiba | Latest update:2023/03/30
There's no need to rush in and out of Tokyo on your Japan trip. Take a day or two upon arrival – or before departure – to unwind in the natural beauty of Narita City, or better yet, at one of the soothing hot spring facilities where you can relax, eat, and in some cases stay the night before continuing with your travels.
Tokyo Yurakujo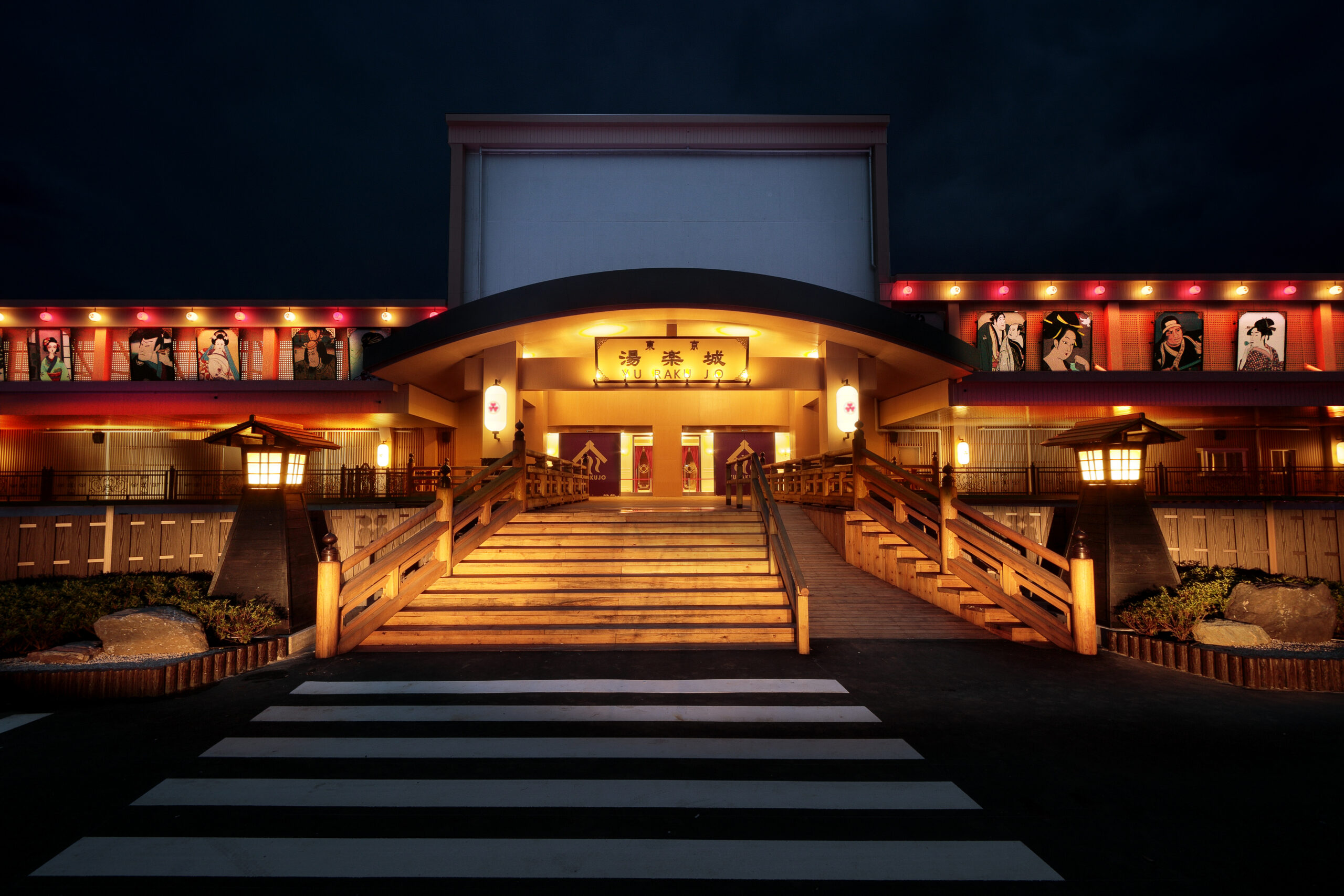 An onsen experience to whisk you back to classical Japan! Tokyo Yurakujo is a fully equipped hot spring facility that has everything you'll need to relax, eat, shop, and enjoy yourself, all in a Meiji-themed atmosphere.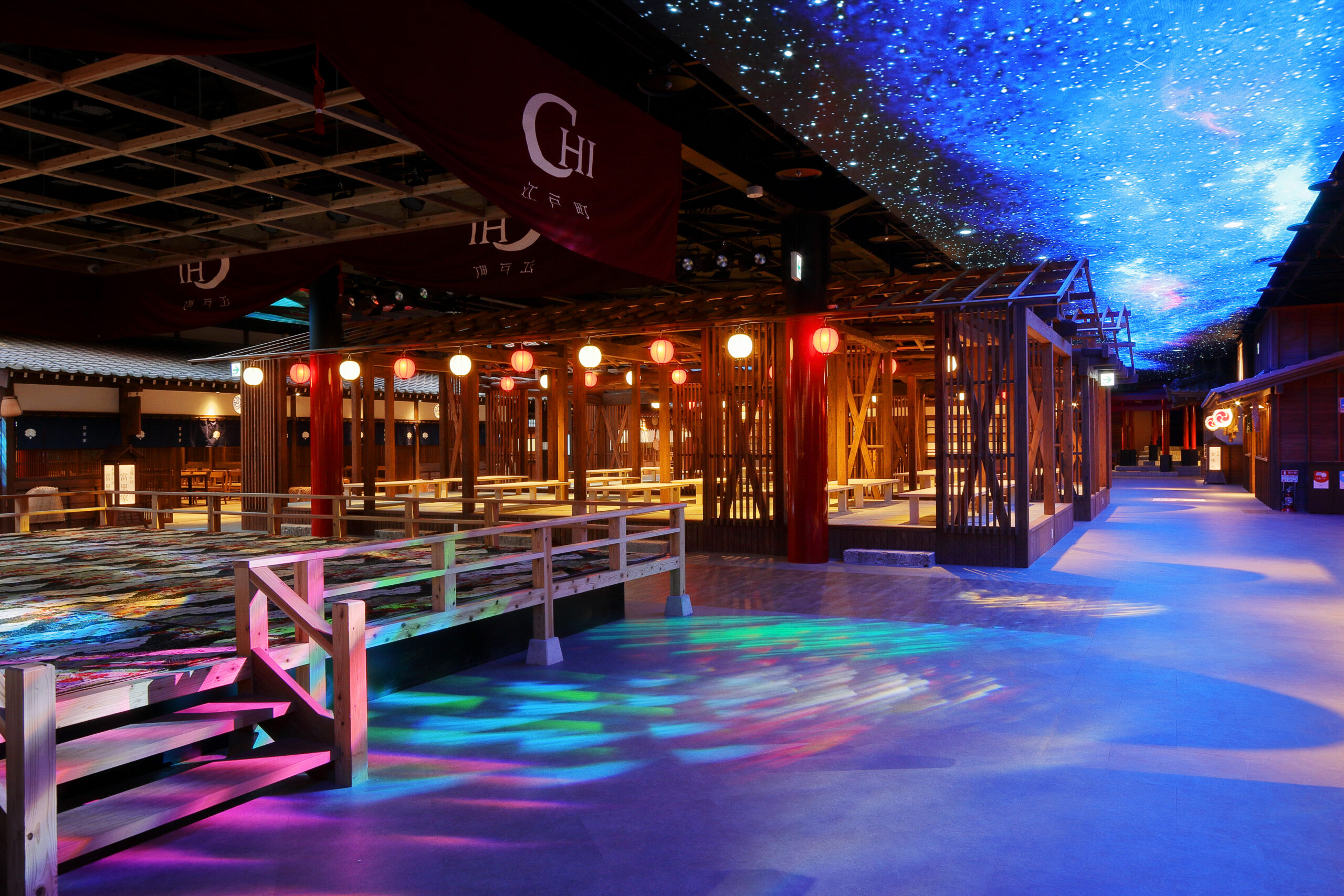 You'll receive a yukata robe upon entry, and you can stroll along the walkways to the bathing area uniquely designed with wood and Japanese gardens. If you're hungry, stop by one of the 6 restaurants and bars lined up on the mock shopping street that exudes 19th century Japan. Yurakujo manages to give you not only a sightseeing experience, but also everything you need to feel completely refreshed. Get a massage, detox in the sauna, and even stay the night in one of over 150 "capsule" style private hotel beds, or your own private hotel room on the same property. With a free shuttle bus from Narita Station, this hot spring hotel is perfect for a Japanese experience right away after your flight, or a little more Japan before taking to the skies.
*Please note that Yurakujo enforces a no tattoo policy.
Sora no Yu Spa Resort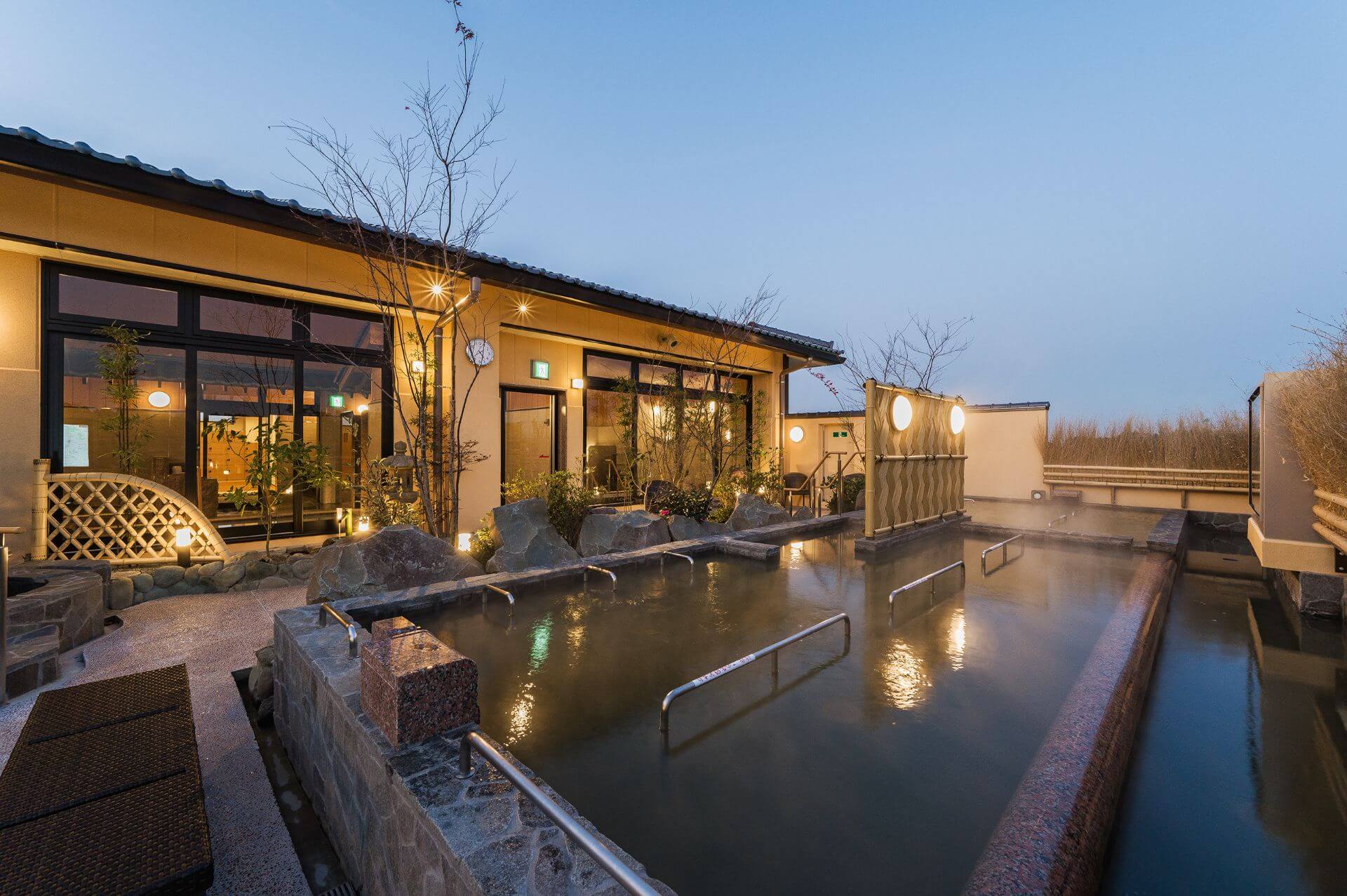 Another full-service hot spring facility, they brand themselves as "Narita Airport's Hot Spring". It's not inside the airport, of course, but it's easily accessible via the Shibayama Railway Line, or a free shuttle bus from the airport, and you can see planes coming and going from the luxurious outdoor bath. Enjoy the baths and sauna, or unwind at the well-stocked restaurant or cafe inside. You can rent bicycles to explore the area, play at the MTB park, or simply relax and read comics in the lounge area.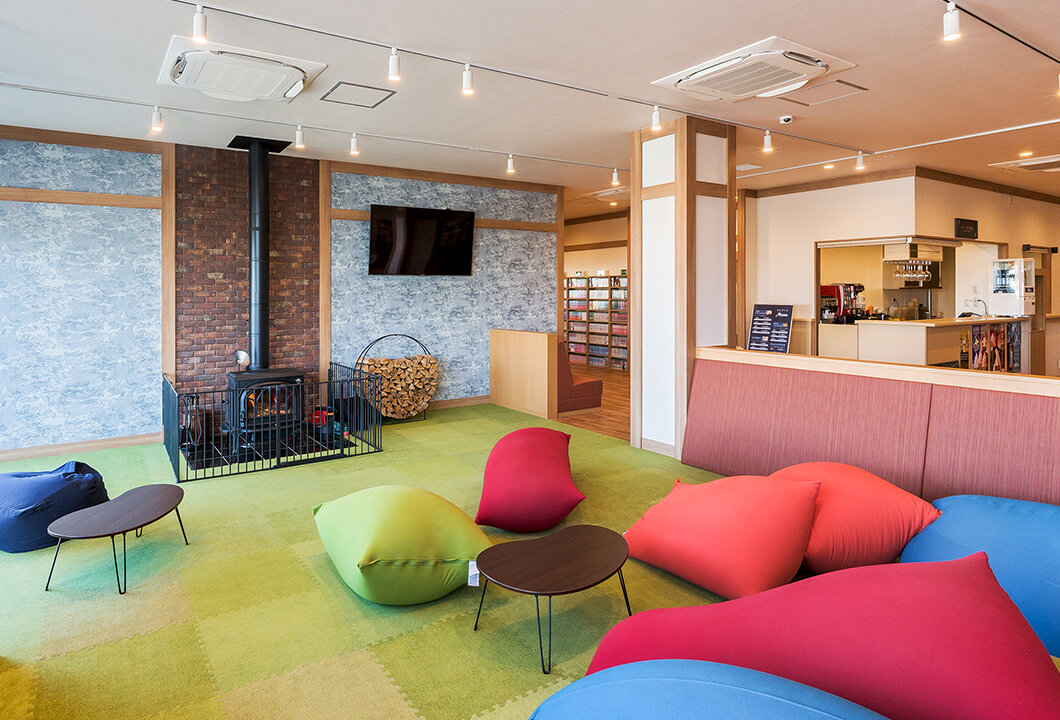 The option to stay overnight, the nearby gym, and easy access make this a popular place for people in transit, or those who need a full day and night to reset themselves before embarking on another journey.
*As of this writing, Sora no Yu Spa Resort does not allow patrons with large tattoos to enter certain areas of the facility.
Shisui Onsen Yura no Sato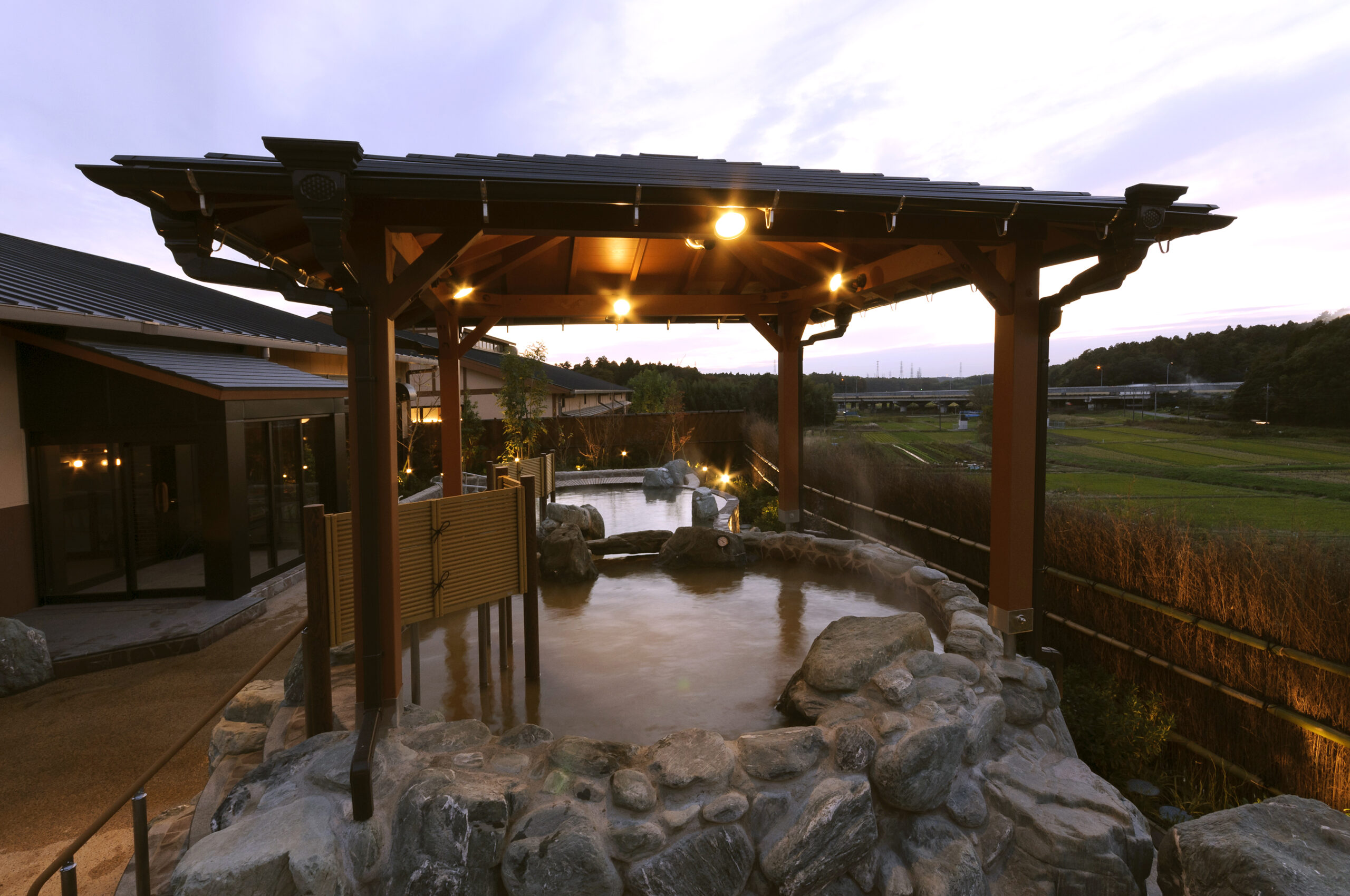 True countryside relaxation, Japanese style. Yura no Sato, or Yura Village, immerses you in Chiba's most beautiful nature, which you can gaze out at from the comfort of steaming outdoor and indoor baths. The hot spring here is mineral-rich and nationally recognized for its high iodine content, which naturally soothes and purifies the body.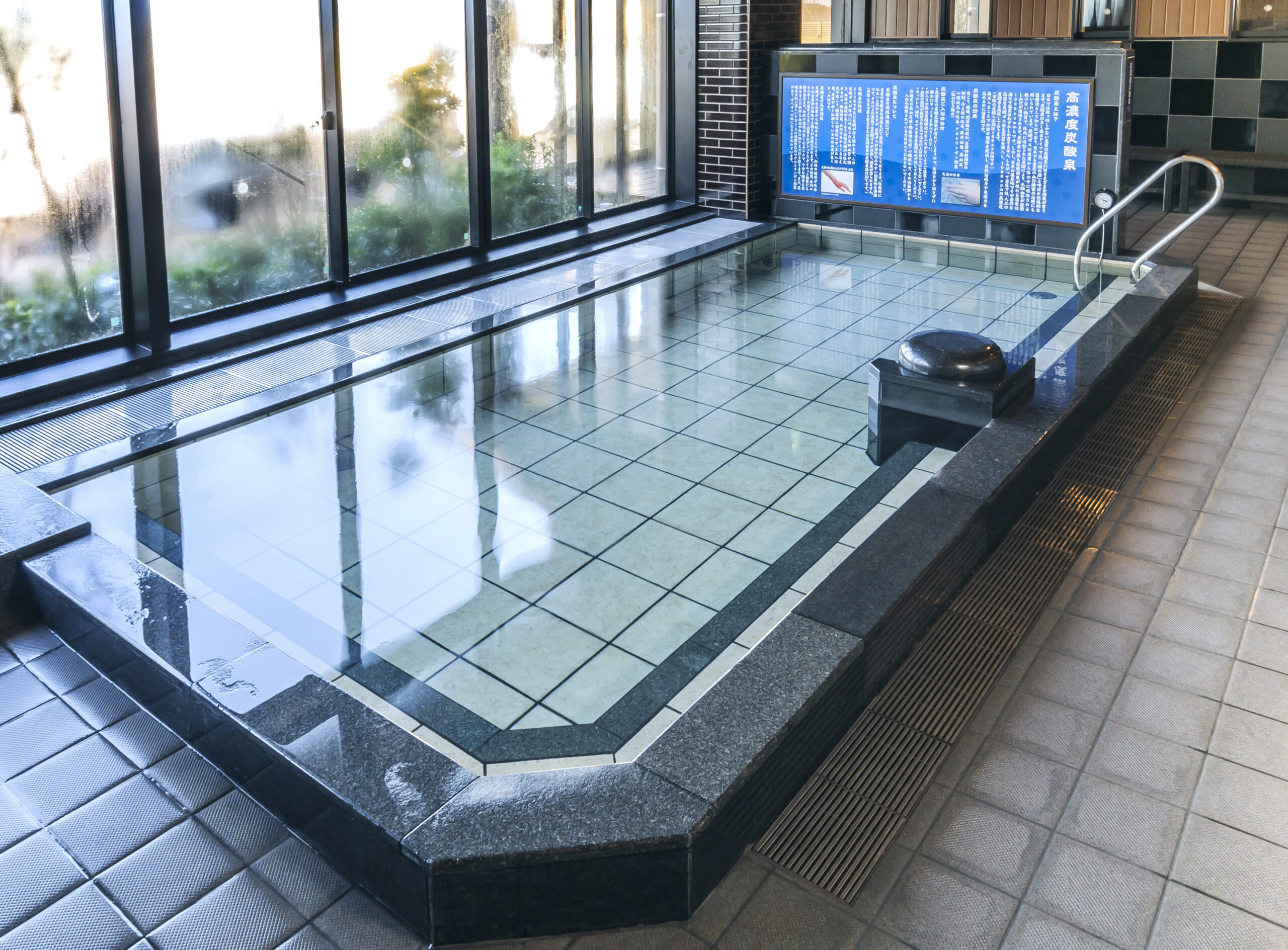 Dining and massage options also allow you to customize your spa day for ultimate relaxation. Nearby, you'll find the Shisui Premium Outlet shopping center, which is just a ten-minute walk away. You can take a highway bus directly to Narita Airport from the shopping center when you're ready to depart on your next journey.
*Please note that Shisui Onsen Yura no Sato enforces a no tattoo policy.
Hana no Yu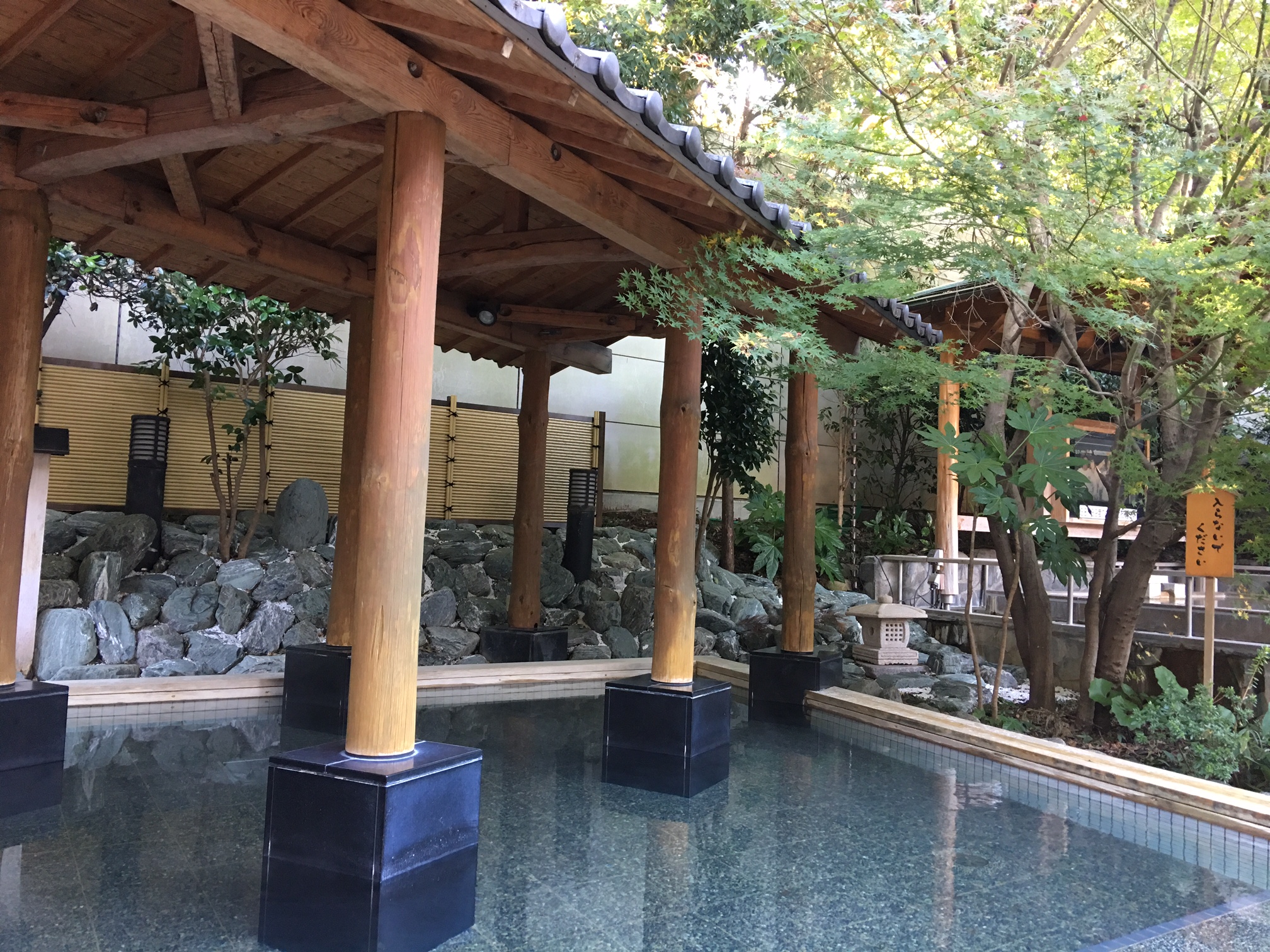 Yet another haven of relaxation in Narita City, Hana no Yu brings hot springs and sightseeing very close together, as Narita's famous temple Naritasan Shinsho-ji Temple is just steps away. Like the other places on this list, there are premium massage and dining options available, but what sets Hana no Yu apart is that their men's and women's bathing areas rotate daily. On even-numbered days, the "Japanese Spring" is for men, and the "Western Spring" is for women, and the following day they switch, although both have outdoor bathing areas amidst beautiful greenery.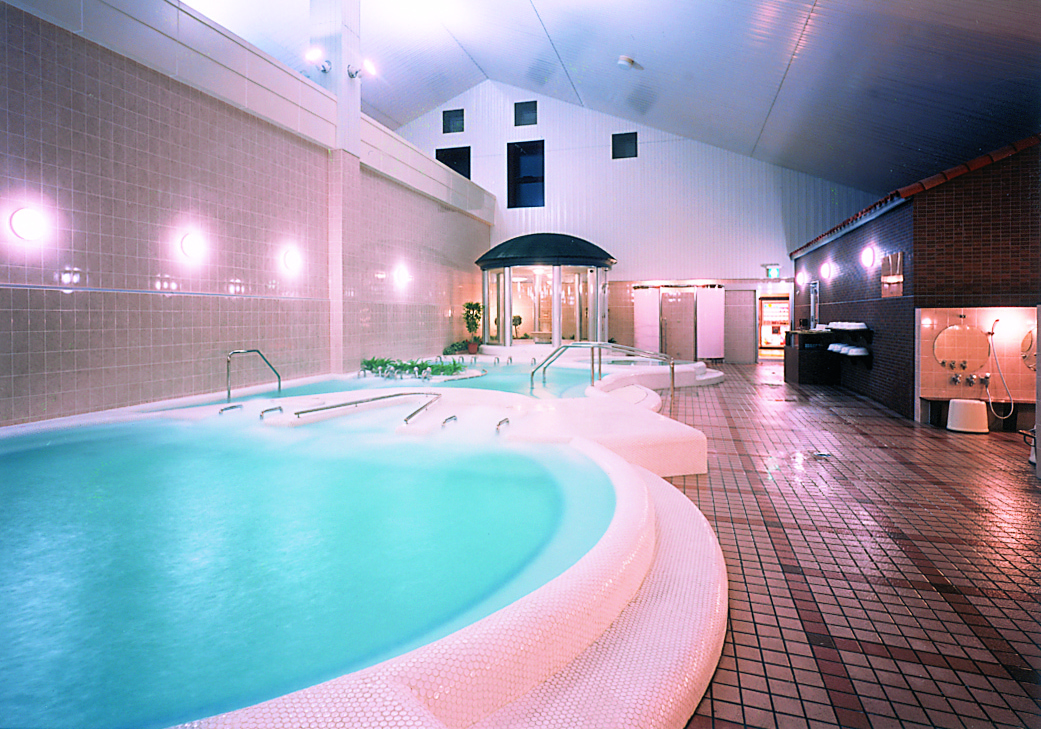 Both bathing areas have their own atmosphere, making this a popular spa to return to. The "soft water" springs used here are said to be excellent for beautification, and also contribute to healthy blood circulation.
*Please note that Hana no Yu enforces a no tattoo policy.