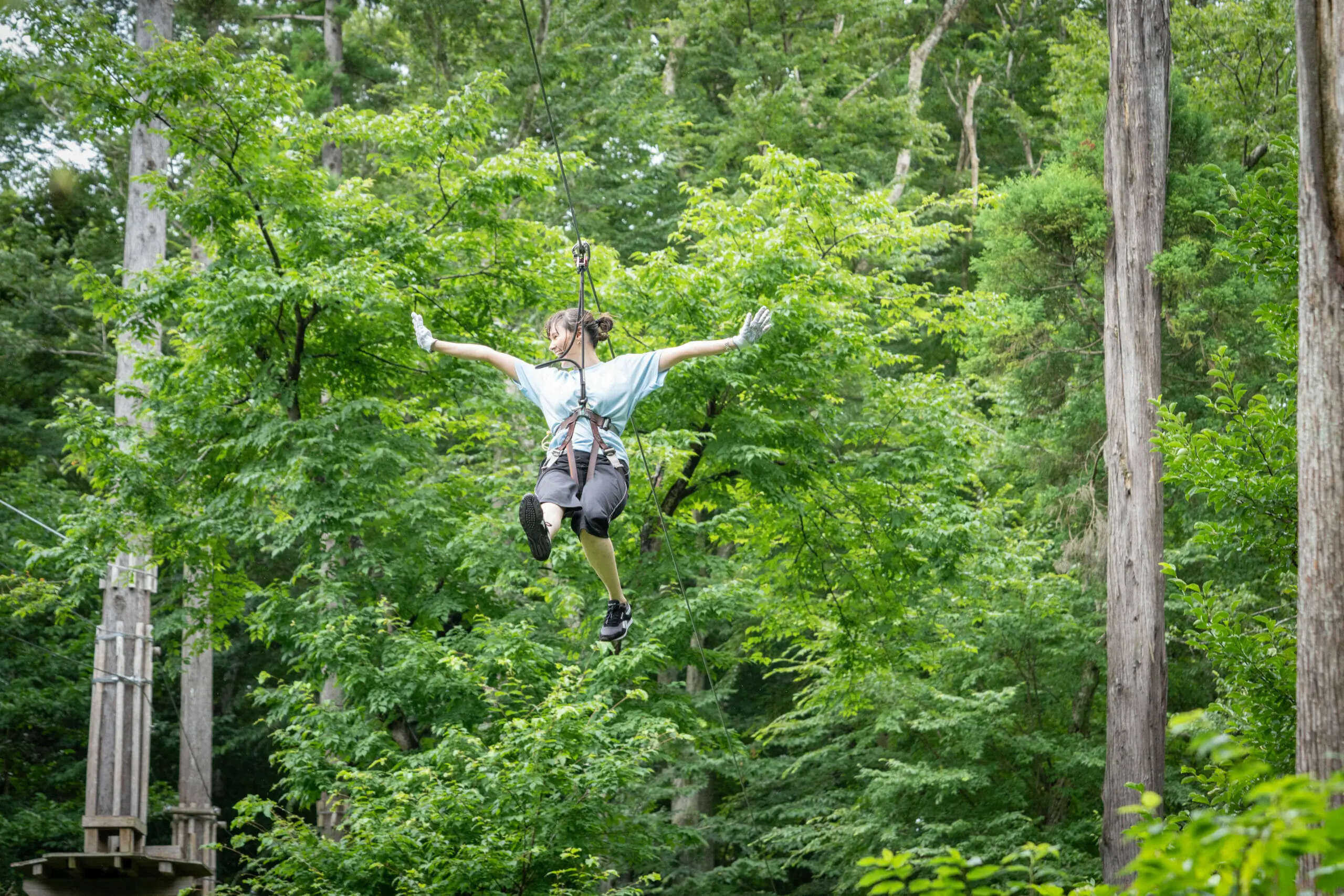 Forest Adventure Chiba | Climb, zip, and slide through the trees!
Things to Do | Visit Chiba | Latest update:2023/04/04
A jaunt through Chiba will never put you too far from an amazing park to spend your day at. Izumi Nature Park is one of these, in the eastern reaches of Chiba city, boasting just about everything you could want from a day outdoors. Strolls by the pond, excellent flower viewing in the warmer seasons, birdwatching, barbecue and day camp areas are some of the main appeals, but there's one thing here that draws a more adventurous crowd.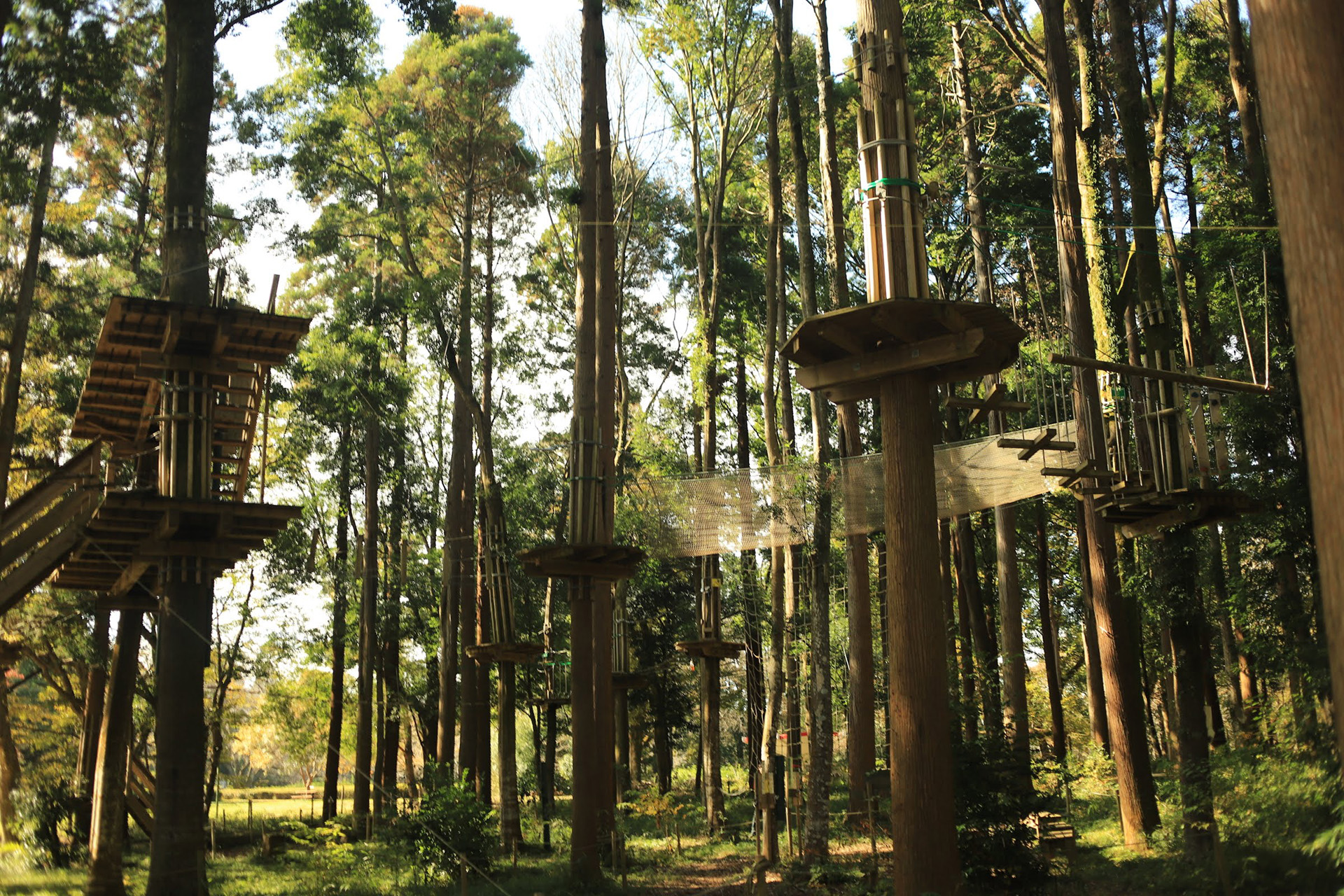 There are many locations for the "Forest Adventure" around Japan, and we want to talk about the one located within Izumi Nature Park here. These are "ropes courses" that use a series of cables and ledges to take you on a high-rise quest through the trees. You may have seen this sort of thing before, stepping across suspended poles or platforms to the next tree, with an eventual zipline to zoom you to the next area. It's a decent workout, very thrilling, and you'll be given a brief but informative instructional video and training session before embarking on your treetop quest!
First, you'll be suited up with a harness, to which there will be a belay system attached involving two lanyards. One lanyard has the main piece which will attach to the steel wires that traverse the entirety of the course. You'll essentially always be hooked in, and this piece will be rolling along the wire, much like the way a chairlift is locked into a wire above. The second lanyard has a carabiner (a clip for mountain climbing) attached, which serves as additional fall security. The trees have platforms built into them, and to move yourself to another tree, you'll have to either zipline, or walk along suspended obstacles like ropes, logs, or planks. It's here that you'll attach your carabiner to the supporting wire for additional safety. The training section made everything very clear, and the staff were extremely helpful and supportive. It's quite intuitive, and you'll be itching to get on the course before you know it.
Once you have your bearings on the course, you'll find yourself hungering for the next challenge. It honestly seems easy from below, but once you're up in the trees you'll find it a bit tough at times! A few obstacle-style challenges however will always put you on another zip-line section, which is an exhilarating and fun payoff to your efforts.
While there are set courses through the trees (numbered for clarity), there will also be some juncture points where you can choose your path and veer off into another course. For example, you may be progressing through course 1, but at a certain point be able to transfer to course 3. This has the potential to make your "forest adventure" unique to you, and also lets you repeat sections that you found particularly fun.
Expect to trek through the ropes courses for between 60 and 90 minutes. This can be a frolic through the trees that utilizes your athletic skills, or alternatively a great chance to overcome any fear of heights you have. Regardless of your background, it's safe, and well within the capabilities of any outdoor fun-seeker!
The Izumi Nature Park is reachable in just 40 minutes from central Tokyo by car.