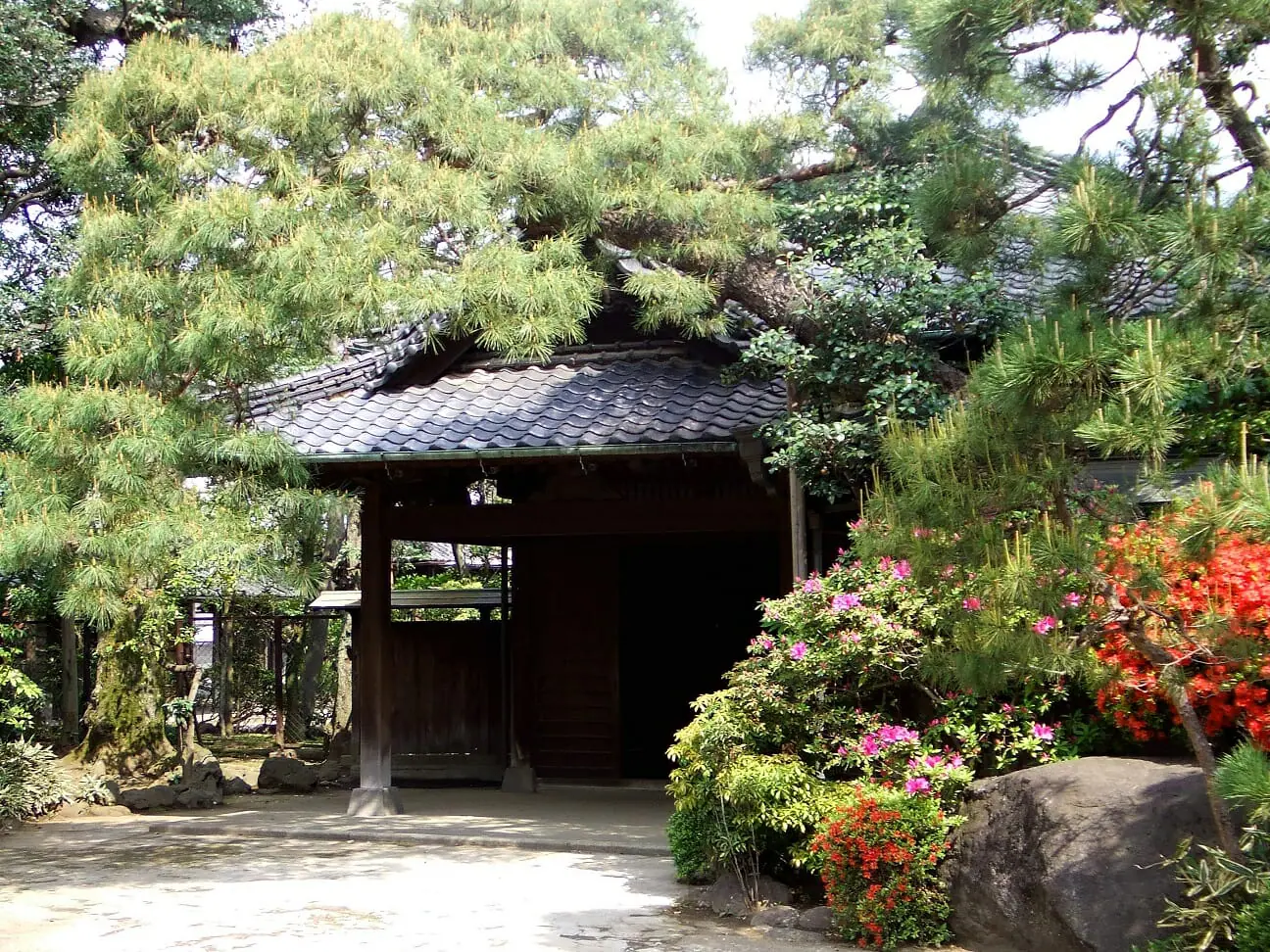 Classic architecture on an intimate scale
Things to Do | Visit Chiba | Latest update:2023/03/30
Skyscrapers and clusters of modern buildings are what you'll be treated to upon arriving in Tokyo, but there are many places on the capital's fringes that keep modest, charming atmospheres with beautiful designs of the past. We have some locations here if you want to get up close and personal with the building techniques of classical Japan.
Tojo-tei House and Garden
The Tojo-tei House and Garden was built back in 1884 by Akitake Tokugawa, who at one point was a candidate to be the next Shogun. The Tokugawa Shogunate fell however at the start of the Meiji Era, and Akitake, now less involved in politics, was able to retire to a life of gardening here at his estate. After some time in France as a student earlier in his life, he picked up Western gardening techniques, passionately applying them here in his own garden, making Tojo-tei perhaps the oldest and most-well maintained example of a western garden in all of Japan. Admire this impressive landscape from atop the tatami floors within the immaculately designed house to the side.
Residence of Denbei Kamiya
The Inage coastline of Chiba City was once one of Japan's most coveted areas for vacation homes and wealthy estates. This particular estate belonged to Denbei Kamiya, the "king" of wine in Japan. He is most known for his enthusiastic promotion of wine culture and his restaurants (Kamiya Bar in Asakusa, and the Ushiku Chateau in Ibaraki), but as can be seen in his estate, he was likely to also have been very fond of western building design. A very early surviving example of a steel-reinforced concrete building, the outside has an elegant western air, while the inside maintains the simple aesthetics of traditional Japanese housing. Anyone who is interested in Japan's classic building styles will find this to be a fascinating hybrid of east and west.
The Noda City Civic Center (The former residence of Saheiji Mogi)
Noda City is rooted in both the history and economy of Japan. It is the location of the main factory of Kikkoman, Japan's largest maker of soy sauce, and one man involved in its origins had a residence here, along with a garden and tea house. Saheiji Mogi built this residence back in 1924, and it has stood the test of time. Currently, it is used as the Noda City Civic Center, and a popular place for residents to gather and come together on social issues, as well as for leisure. Come to a lesser known but very important area of Chiba, and have a tea while you enjoy the beautiful garden and building design.
Former Auditorium of Gakushuin Primary School
This building of the Gakushuin Primary School was once located near Shinjuku in Tokyo, but was carefully dismantled and rebuilt here in Chiba. Gakushuin is the educational institution where members of the royal family are educated, and while this building was given a western design, it was made with Japanese carpentry techniques, giving it a unique appearance. The first thing most notice is the light blue pillars, contrasted with the stark white of the walls. The building is located within the open air museum Boso no Mura which has a host of other classic Japanese buildings and sights to see.