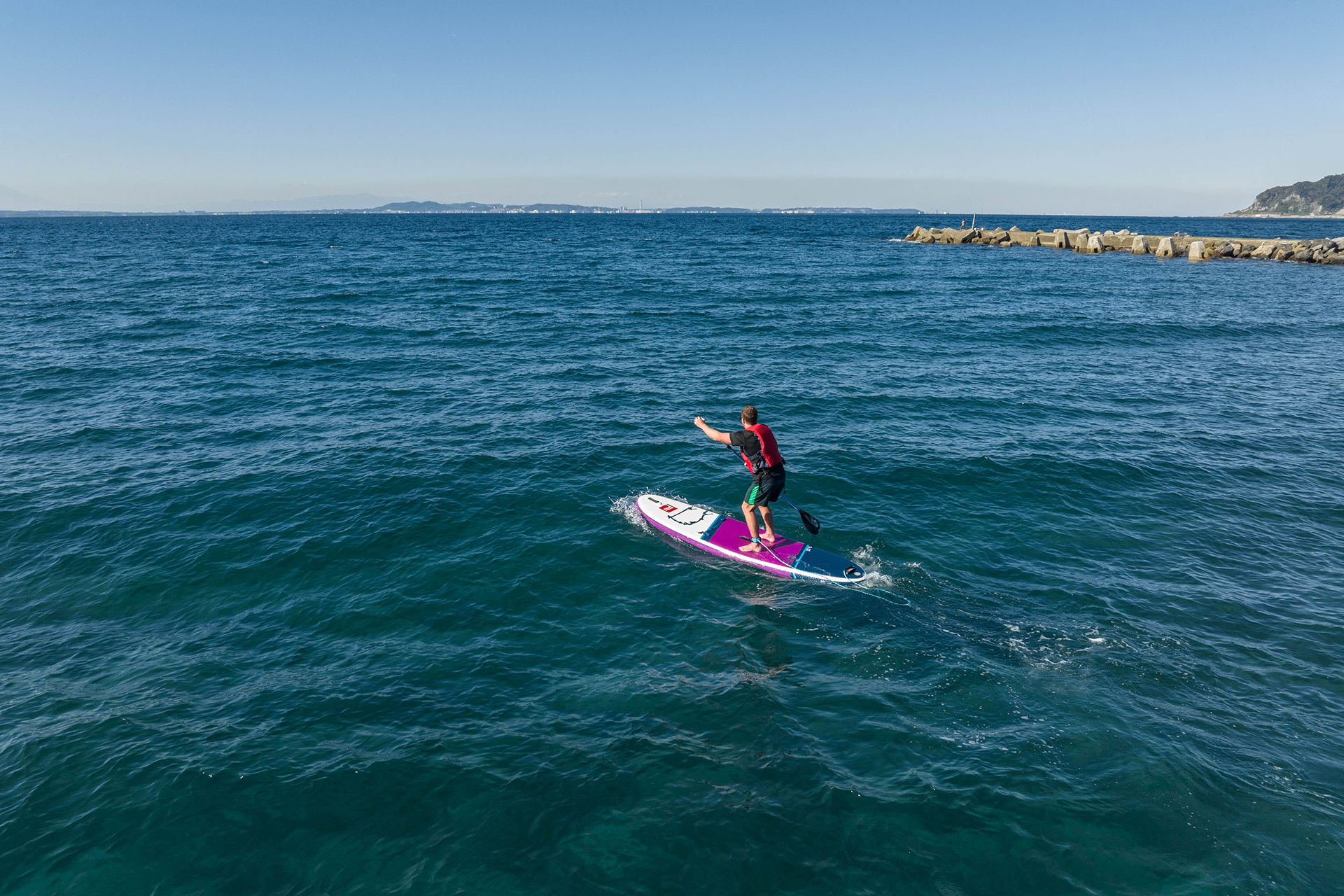 UMI to YAMA | Paddle along the Katsuyama Coastline
Things to Do | Visit Chiba | Latest update:2023/04/04
You've surely heard of paddleboarding by now, but have you tried it? Japan is full of lakes, rivers, and coastal nooks, and the large, buoyant boards in this sport make it easy to explore them all with simply your arms and a paddle. If you're keen to try it, "UMI to YAMA" (lit. 'Sea and Mountains') is a surf school to get you started. Nestled in the lower west section of Chiba, the school is aptly named for the surrounding geography of lush mountains and blue sea, not to mention the Tokyo skyline far off on the western horizon.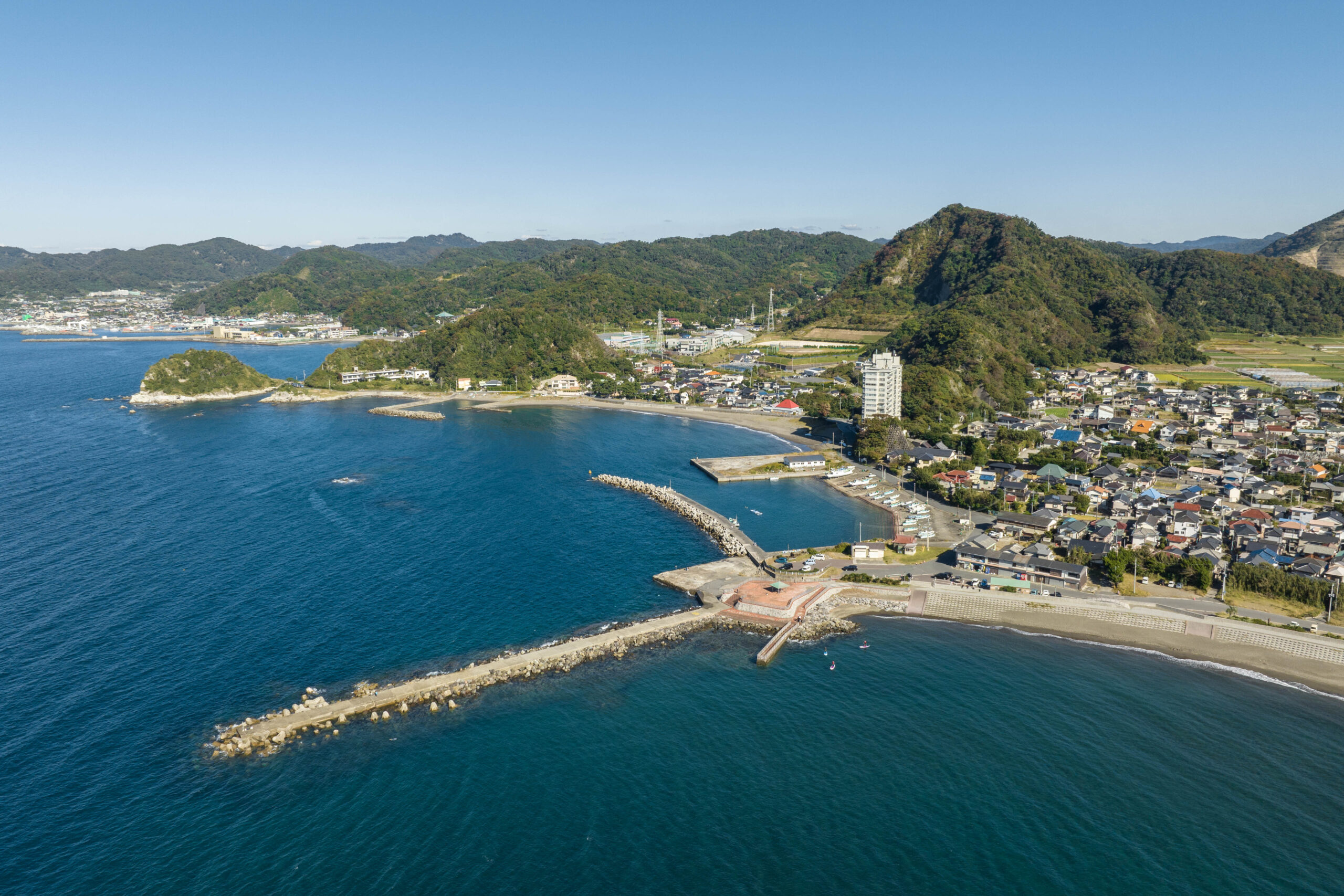 People often associate Chiba's east coast with ocean culture, and it was the location of the 2020 Olympic surf events, but here in this west-coast pocket closer to Tokyo, you'll find stunning rocky outcroppings and coastlines to explore. After some easy-to-follow demonstrations, you'll get a chance to jaunt out on the open waters here with an instructor close by.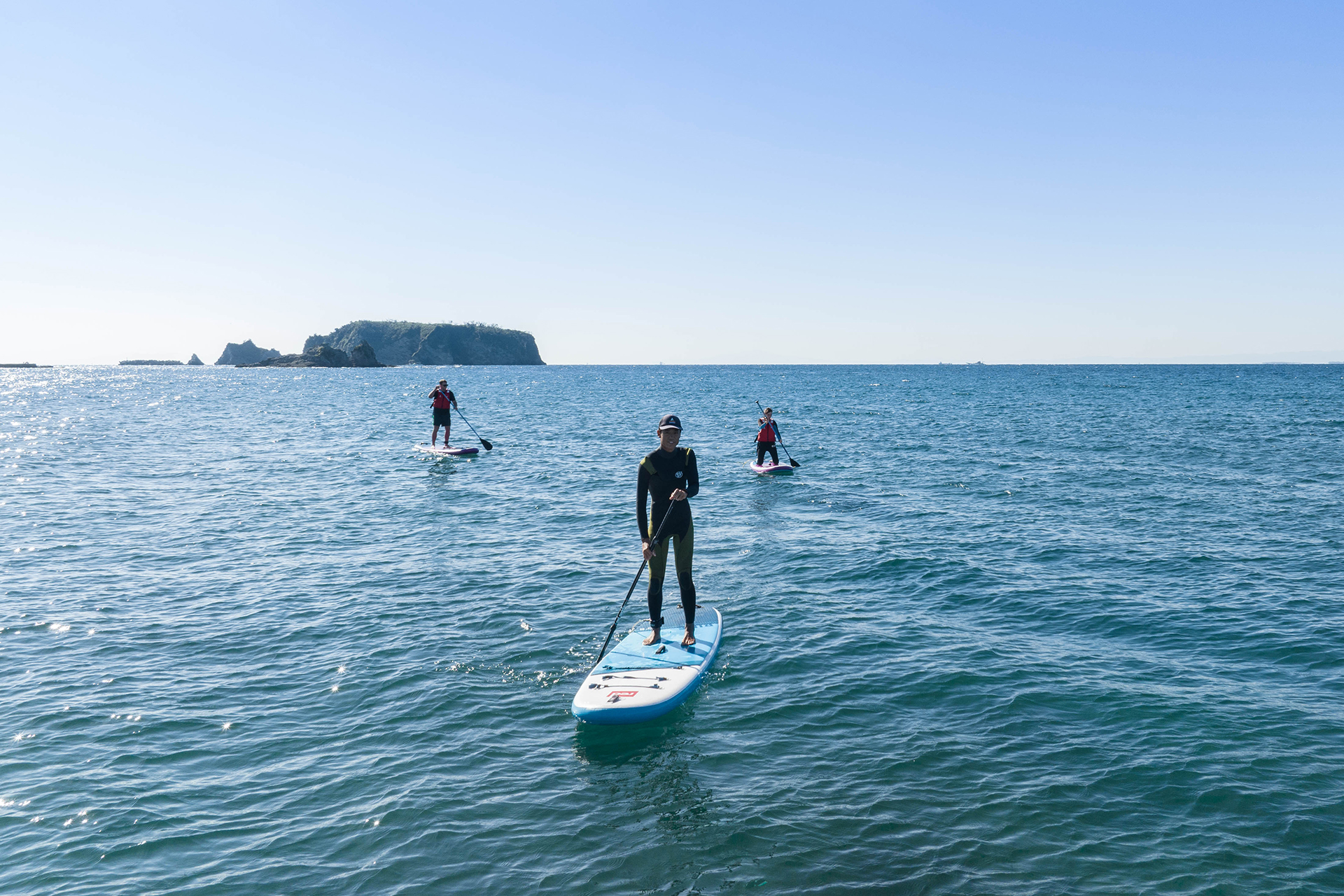 Paddleboarding is usually called "S.U.P" (pronounced like it looks: sup), an acronym for "stand up paddleboarding". For this it gets somewhat of a difficult reputation, as if there's a steep learning curve like traditional surfing. If you've never tried it, or are nervous about the difficulty of keeping your balance while standing and paddling, it's completely possible to stay on your knees, or even sit cross-legged when you're cruising on one of these boat-like boards. As long as you're not afraid of the ocean, a quick explanation, a few minutes of trial and error, and maybe a wetsuit is all you need to be mobile out on the water. Moreover, here in Katsuyama, the undulating shape of the coast bends inland to create a small safe-haven, protected from the choppy waves of the adjacent Tokyo Bay. While in general this sport is easier to do on mellow rivers and lakes, the true thrill is revealed with the sights, sounds, and sensations of the big blue sea. And you couldn't ask for a friendlier and more scenic spot to start your paddleboarding adventure.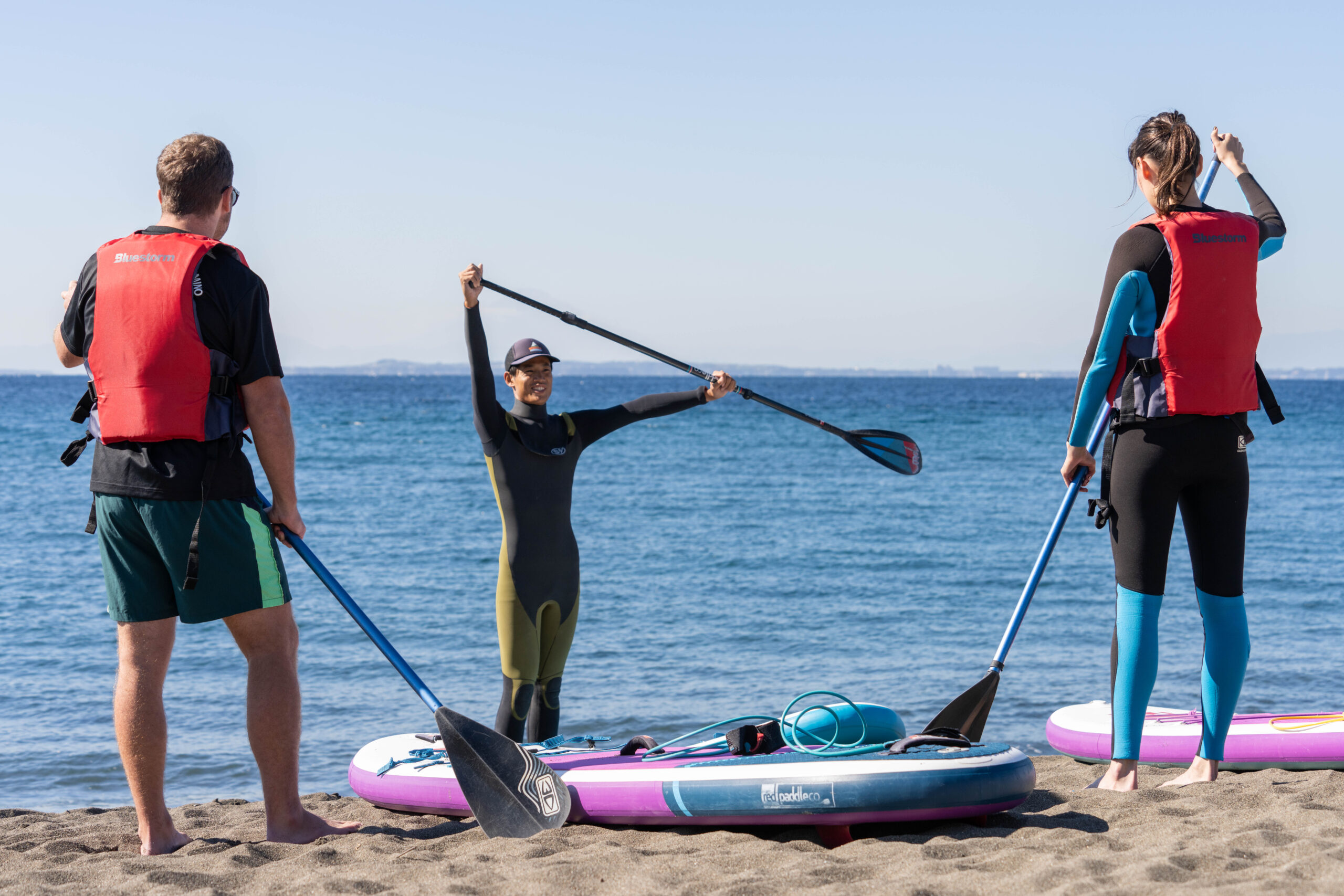 Time to get moving! Our instructor first showed us one of the most important aspects: the grip on the paddle. The placement of your hands on the paddle is a little different depending if you're sitting, on your knees, or standing, but you'll find it all comes very naturally. One thing to remember when switching from your left and right side is to use the blade of the paddle to scoop the water backwards, thus propelling you forward. Think of it like a shovel head, and you're digging a hole in the water next to you. The distance of the paddle blade from the side of the board also determines if you go straight, or turn to one side, so get in and get a feel for it!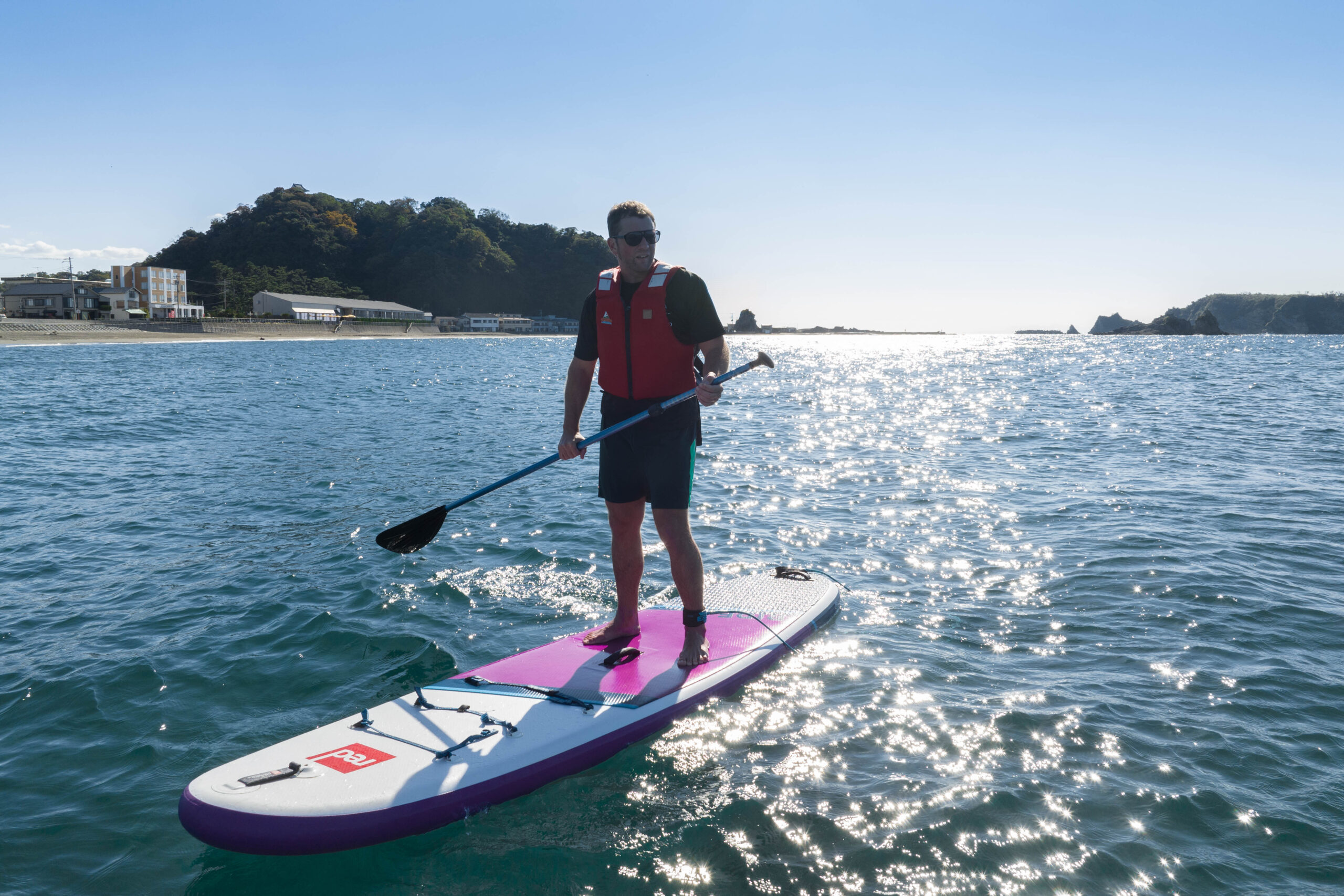 There's a certain rush that comes with extreme solo sports, a freeing feeling of "I'm really doing this!". Paddleboarding in Chiba places you in a thrilling yet safe medium between the open sea and the mountainous coastline, giving you that adrenaline rush when doing something a bit wild, yet with no real danger to your safety. Moreover, if this is your first time in this part of Chiba, the added element of unexplored scenery makes paddleboarding here an accessible avenue to tease your cravings for both sport and adventure.