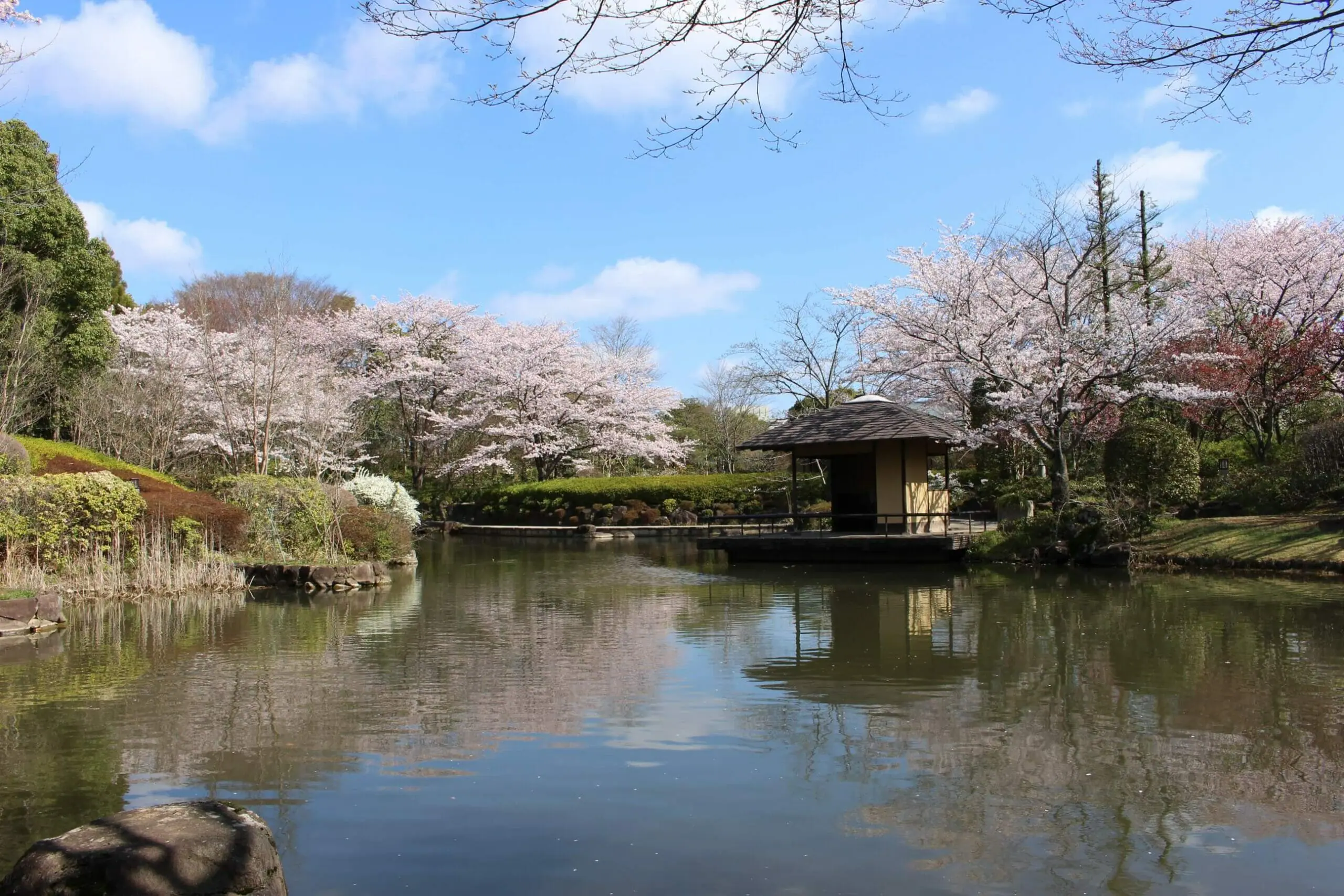 Japanese Gardens: Where Culture and Nature Come Together
Things to Do | Visit Chiba | Latest update:2023/03/30
Japanese gardens have long been revered as places to find peace and serenity in nature. A visit to one of these traditional gardens is also a great way to immerse yourself the Japanese design aesthetic. Perhaps your dream Japan trip includes some time spent in one of these serene gardens, letting the sound of flowing water soothe you as you drink tea in an old wooden house. If that's the case, then consider these three recommended Japanese gardens found here in Chiba, all which make for a great day-trip destination from Tokyo.
Mihama-en Japanese Garden
With a serene pond at its center, Mihama-en brings together all the little things a picturesque Japanese garden has; stone artifacts, bamboo fences, a tea house overlooking it all, and naturally, beautiful seasonal colors growing all around. The garden was in fact opened in 1990 in order to introduce this aspect of Japanese culture to a wider audience, in a garden that could be easily accessed and enjoyed. Most will want to stop by the tea house for a cup of hot tea and small sweets, which are sourced locally from Chiba. Also, if you'd like to try and enjoy tea the traditional way, they have pamphlets in English to explain the process. Come to Mihama-en for a slow afternoon, the Japanese way.
Makigahara Garden at Kashiwanoha Park
Makigahara Garden sits within the larger Kashiwanoha Park, which is a major focal point of culture and sports for the surrounding communities. People usually have their sights on barbecuing, sports, and events, however Makigahara Garden is its own separate haven of relaxation and beauty, away from the bustling activity of the park. Makigahara Garden is packed with dense seasonal colors, creating some spots to sit down and admire the scenery. Although perhaps the best seat in the house is over a cup of tea at Shōhaku-tei Tea Room overlooking the pond. Come let yourself drift away in the sounds of the running water and rustling leaves at Makigahara Garden.
Japanese Garden at Akebonoyama Agriculture Park
Akebonoyama Agriculture Park brings together the best of many worlds when it comes to nature. A stroll through the grass, a picnic, or some games are reason enough to spend the day here, but this park keeps people coming back for its agricultural workshops, and the authentic Japanese tea house. While you'll enjoy yourself anywhere in the park, the tea house is a must-visit on your trip here, as it's situated in a gorgeous garden. The tea house can be rented out for you and your party, and they also host tea serving ceremonies two to three times a year. Flowers bloom throughout the year, and the biggest attraction for visitors is the fall foliage of deep reds, called koyo in Japanese.