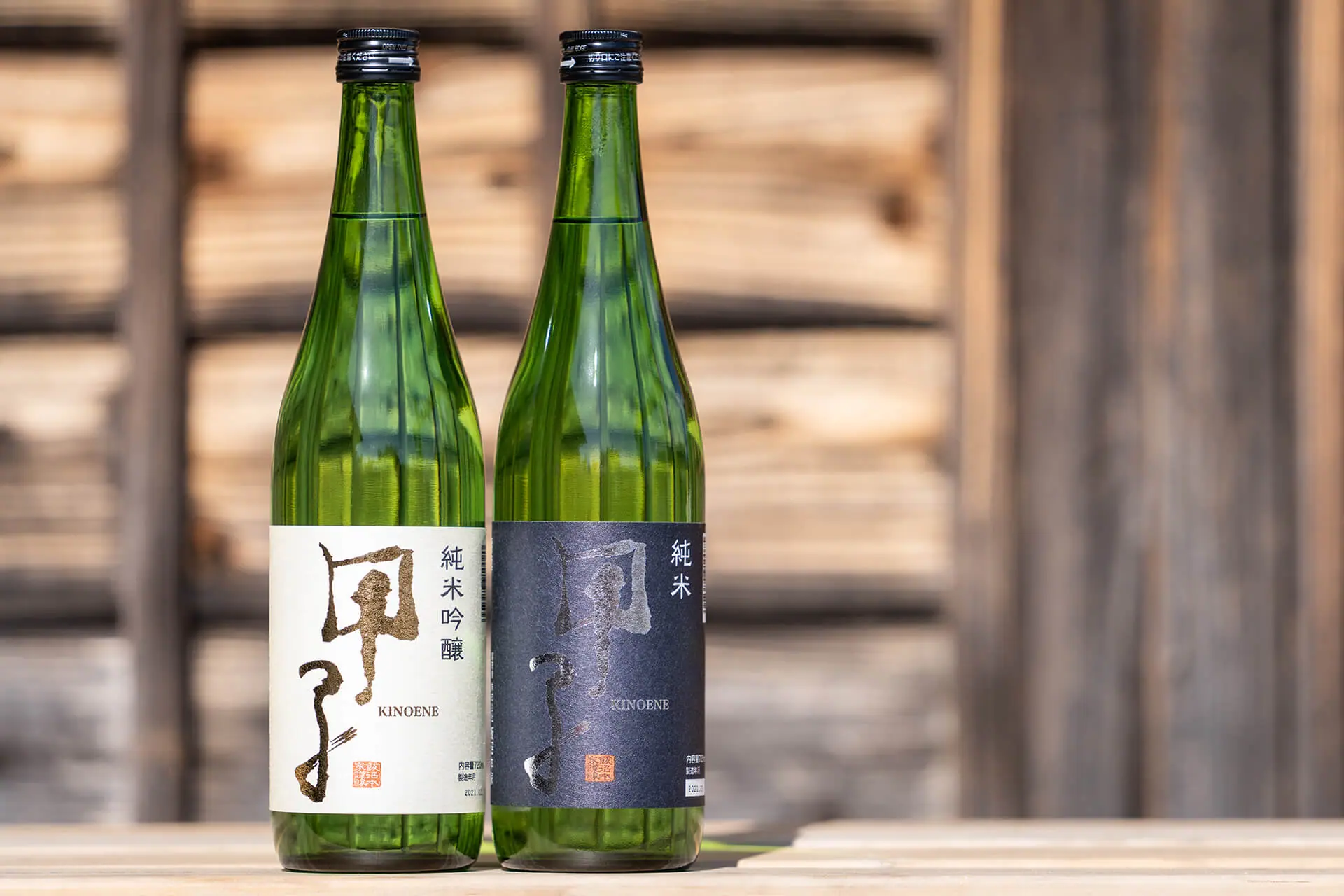 Iinuma Honke and Café: For the Love of Sake
Things to Do | Visit Chiba | Latest update:2023/03/30
An easy eleven-minute walk from JR Minami-Shisui Station, Iinuma Honke offers delights for all of your five senses. Immediately stunning as it comes into view, the main house hails from Japan's Edo period. The building which houses the factory and storage was erected in the Meiji era, and combined with an antique-style wooden-beam gate, a stage is set which allows one to dream of bygone centuries.
The family name of Iinuma belonged to a wealthy farmer and local leader of his time. During their three-hundred-year history on this site, the Iinuma family engaged in a wide variety of business; from forestry to tea, to the silkworm industry, and also the financial sector. With their property located in the Sakura Domain, in the Genroku era (1688-1704), the Iinuma family received permission from the Edo Shogunate to brew sake to be dedicated to shrines and temples, and thus they began to produce sake. During the transition period from Edo to Meiji, the government granted brewing licenses to influential people in the local area. This marked the beginning of the family's commercial brewery. The township of Shisui is blessed with abundant sources of premium water. The Chinese characters of the town's name are "sake, sake, (water) well"; based on a myth that a "well of sake" was found in this region.
Beyond the simple acts of buying and drinking sake, Iinuma Honke offers a chance to learn about the alcoholic beverage through first-hand experience. This is the raison d'être of their guest center; they want visitors to gain knowledge of sake culture. Visitors who partake in the brewery tour – limited to ten people at a time – can meet sake craftsmen demonstrating their time-honored process. At the end of the tour, you may sample three different kinds of sake. Kinoene Masamune Daiginjo possesses a delicate and elegant fragrance befitting this brewery's history, and the taste – as one would expect – is refined and satisfying.
Kazuyoshi Iinuma, the Senior Managing Director confessed that his journey with this company has been invigorating. He'd also like foreign tourists to enjoy the intricate ambiance established over hundreds of years. "We make efforts to try to pass on our history and information regarding our historical figures," he said. To make the grounds even more welcoming, they are currently developing an Edo-period building into a brand-new restaurant.*
*UPDATE 2022: Learn more about the newly-opened restaurant here: https://www.iinumahonke.co.jp/lp/kinoene-omoya/
The current Sakagura Café, accessible from the entrance of the main building, offers various meals, prepared (where possible) with local ingredients. The reason the brewery started a café, was that one of their staff (Mr. Kawaguchi) produced a curry with sake dregs. Being that everyone praised it, they wanted to offer it to their guests.
The ambience on offer here also adds to the dining experience. The main floor's decor reflects a classic Japanesque aesthetic conserved from centuries past, and the second floor dazzles like an Edo-period attic; complete with antique-looking fauteuils and vintage wooden-slat flooring. As you dine, tables nearby display crafts from the local people, many consisting of paper crafts of incredible intricacy.
A swift twenty-minute drive from Narita Airport or a slightly longer one-hour jaunt via train and a short walk, Iinuma Honke presents itself as a premium tourist destination, for all of those who love Japanese culture.