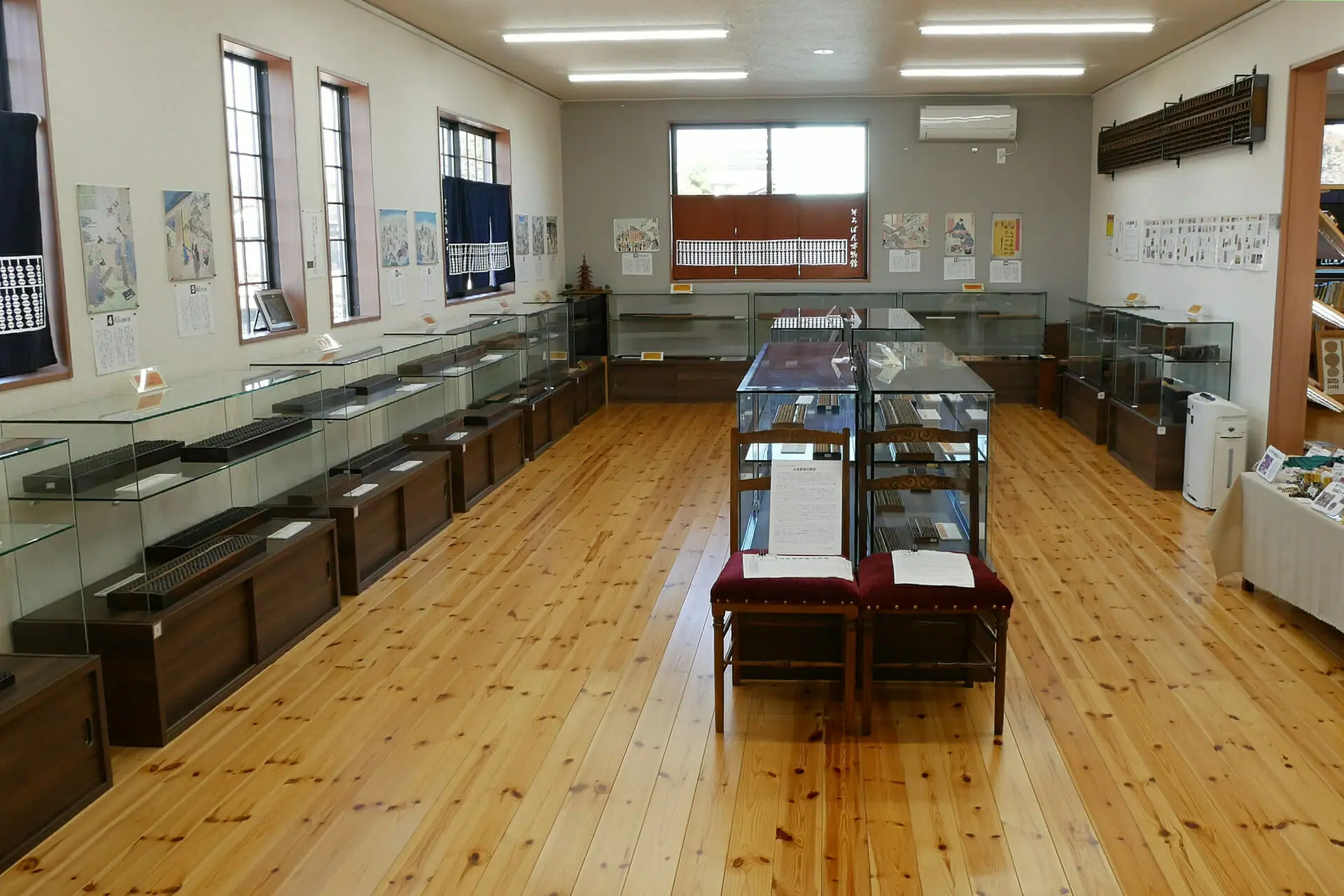 Shiroi Abacus Museum
Locals' Recommendations | Visit Chiba | Latest update:2022/05/11
The Shiroi Abacus Museum has an outstanding collection of several hundred fascinating, significant and beautiful abacuses and related items of interest, and for anyone at all interested in these devices and their history, or how they've featured in mathematics culturally, it really is a must-see.
Shiroi is situated midway between Tokyo and Narita Airport in Chiba, easily accessible by road; or by railway, about an hour from Tokyo Station. The museum itself is a 10-minute taxi ride from Shiroi Station, landmarked by a statue of a scholar with his abacus, and a Japan Post mailbox from 1948.
Abacuses and Sorobans
An abacus is a counting frame that allows calculations by sliding beads manually back and forth along rods. Many cultures have developed their own versions including ancient Egyptians, Greeks and Romans, and of course the Chinese.
The English word 'abacus' is taken directly from Latin which was borrowed in turn from the Greek 'abakos', meaning literally 'counting board'.  The  traditional Japanese abacus is called a 'soroban' (算盤) which also means literally 'counting tray'.
The soroban dates back to at least the 16th Century when its construction was originally borrowed from the Chinese style, with two 'heaven' beads above and five below the central beam which allows the partially base-16 counting suitable for Asian currencies of the day.
By the end of 19th Century, designs to support base-10 counting more directly had arisen and the style of 1 Heaven and 4 Earth beads was officially adopted by the Japanese government after World War II.
Use of the soroban is now taught only briefly in Japan's national curriculum, but many educationalists and maths teachers are great advocates of its benefits in early learning, and it remains a popular staple for study in private classes.
About the Museum
The Shiroi Abacus Museum is owned and run by Mr. Kenichi Ishido (石戸謙一), who has taught and popularized the soroban throughout his life and has curated the collection. He had the museum's 2-storey building purpose-built, and it works very well to display his fine collection.
Downstairs, there's a classroom, where regular lessons are held teaching mathematics and use of the soroban. A wide range of sorobans, from those suitable for curious beginners to others made of fine woods for serious practitioners are on display. There are many interesting souvenirs so make sure you leave enough time to look around!
Upstairs, the many hundreds of exhibits are beautifully presented in three large and well-lit rooms, on shelves and in display cases with plenty of room for visitors to wander wherever their eye may lead them. And the walls are colorfully decorated by items of traditional costumes which Mr. Ishido has collected in many countries he's taught abroad.
One of the rooms is beautifully laid out with the collection of historical text books which can be studied at the tables there. In another, there's a small workshop in which visitors can make their own soroban under Mr. Ishido's watchful eye.
Apart from being fun, making your own souvenir this way provides some insight into the challenges of constructing a robust and practical tool, and an appreciation for the antiques.
Some of the sorobans in the collection are from Japan's Edo Period (1603-1867) which was noted for its political stability and consequent developments in arts and crafts. And since they were ubiquitous during that period, sorobans were a natural subject for skilled craftsmen, sometimes applying their ability with rare and precious materials.
About Mr. Ishido
An unexpected feature of the museum turns out to be its owner and curator, Mr. Ishido himself. He's not only a warm and knowledgeable host with a great enthusiasm for his collection, he's also a humorous man who takes his collection seriously, but doesn't take himself too seriously too.
Thus, in addition to the many serious items in his collection, he's made a whimsical collection of statuettes of tanuki (Japanese racoon dogs which are often featured in folklore due to their mischievous nature) holding sorobans.
He's also created a soroban shrine which is behind the museum, and farther away at the local temple he's already built his own gravestone! He says they're sombre places and hopes his own large, soroban-themed tomb will make people smile.
In Conclusion
Shiroi is perhaps not an obvious tourist destination, but before the restrictions imposed by the Covid-19 pandemic, the museum was receiving around 3000 visitors a year from all over the world for good reason: it has a remarkable collection and is very well worth the visit for anyone interested in these fascinating and beautiful devices.