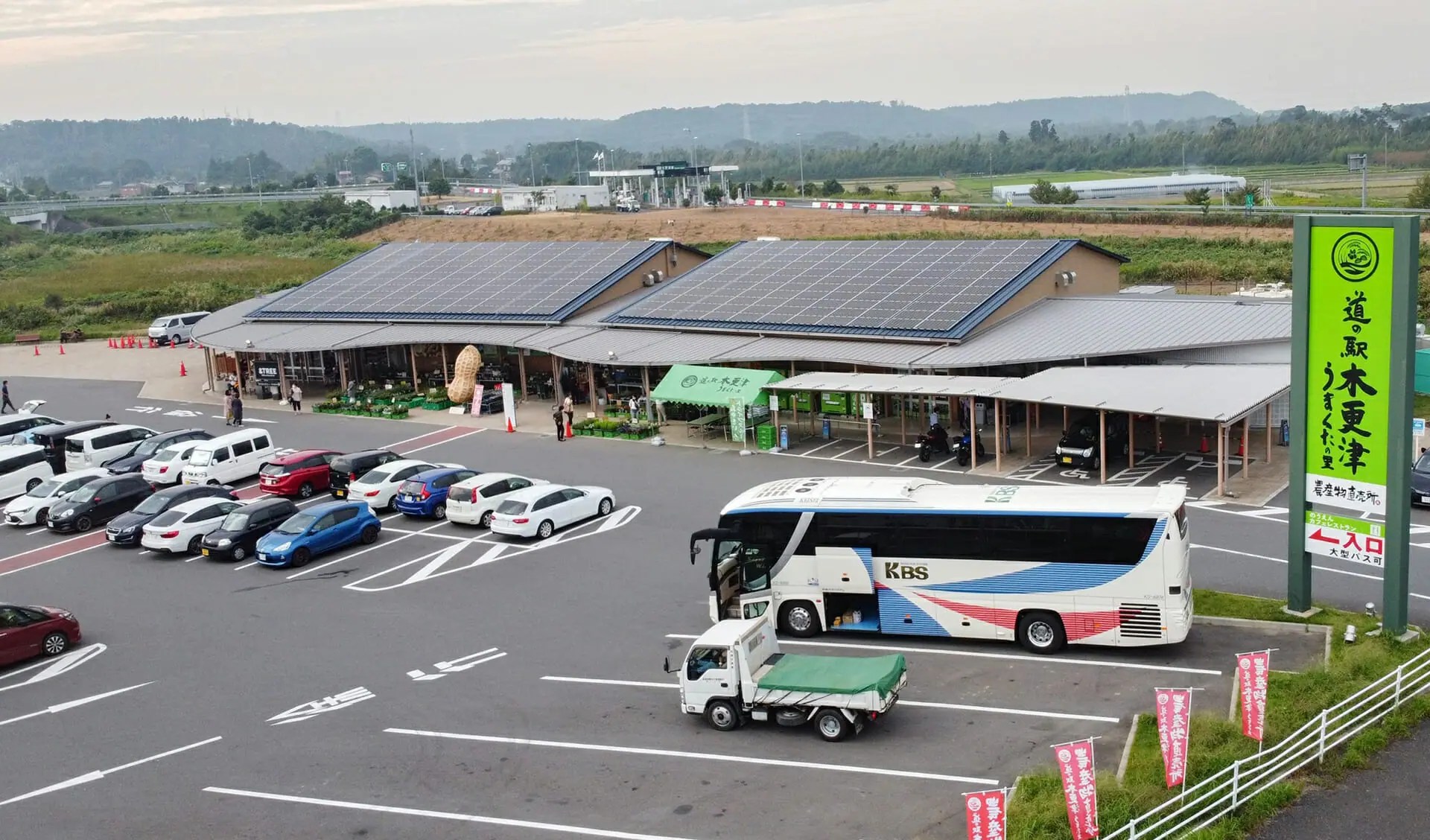 One last stop: Roadside Station Kisarazu Umakuta-no-Sato
Locals' Recommendations | Visit Chiba | Latest update:2022/03/22
When going on a road trip in Japan, you may find yourself in need of rest. And the best place for it is at a roadside station, or commonly known as Michi-no-eki. These facilities are government-designated rest stops which offer free parking, well-maintained toilet facilities, tourist information, vending machines, free Wi-Fi, etc. In some large facilities, you will also find fine dining restaurants, hot spring baths, recreation areas, and even camping sites. According to the Ministry of Land, Infrastructure, Transport and Tourism (MLIT), there are about 1,194 roadside stations in the country as of February, 2022, of which 29 are located in Chiba.
In recent years, Michi-no-eki has played a vital role in local communities. Certainly, it offers convenience as a place to rest, to buy freshly harvested fruits and vegetables, including other products which are locally hand-made or produced, etc. For communities, it is also a place to interact with people and share their traditions by holding regular events where visitors can directly interact and experience native customs, first-hand.
In Chiba, the Roadside Station Kisarazu Umakuta-no-sato is among the popular ones. Umakuta-no-sato was established not long ago in 2017. It was among the nation's top 10 recommended roadside stations of 2019 by Tripadvisor. The large peanut figure that stands tall at the front of the facility is not just eye-catching but also represents 'Chiba' as the prefecture known for its quality peanuts. Located conveniently in Kisarazu City, this place is the best stop as a final shopping or eating destination before finally heading home after a day of fun in Chiba.
Quick stop for some local stuff
Here, you will find various major products of Chiba including rice wine and soy sauce, and many other marine and agricultural products. At present, it sells more than 2,000 varieties of products in which the fresh seasonal harvests are being supplied by about 300 local farmers from the area. The facility also offers farming experiences depending on the season.
Chiba peanut, tidbits in every bite!
As the peanut capital of Japan, Chiba holds 80% of the local peanut distribution in the country. Among the popular peanut varieties that are grown here are Chiba-handachi, Nakateyutaka, Qnuts, Sato-no-ka, and Omasari. There are also countless peanut products that are not just delicious but also good for the budget. And as a bonus, you can operate their peanut grinder at this roadside station and make your own freshly-ground, unsweetened peanut paste here to take home.