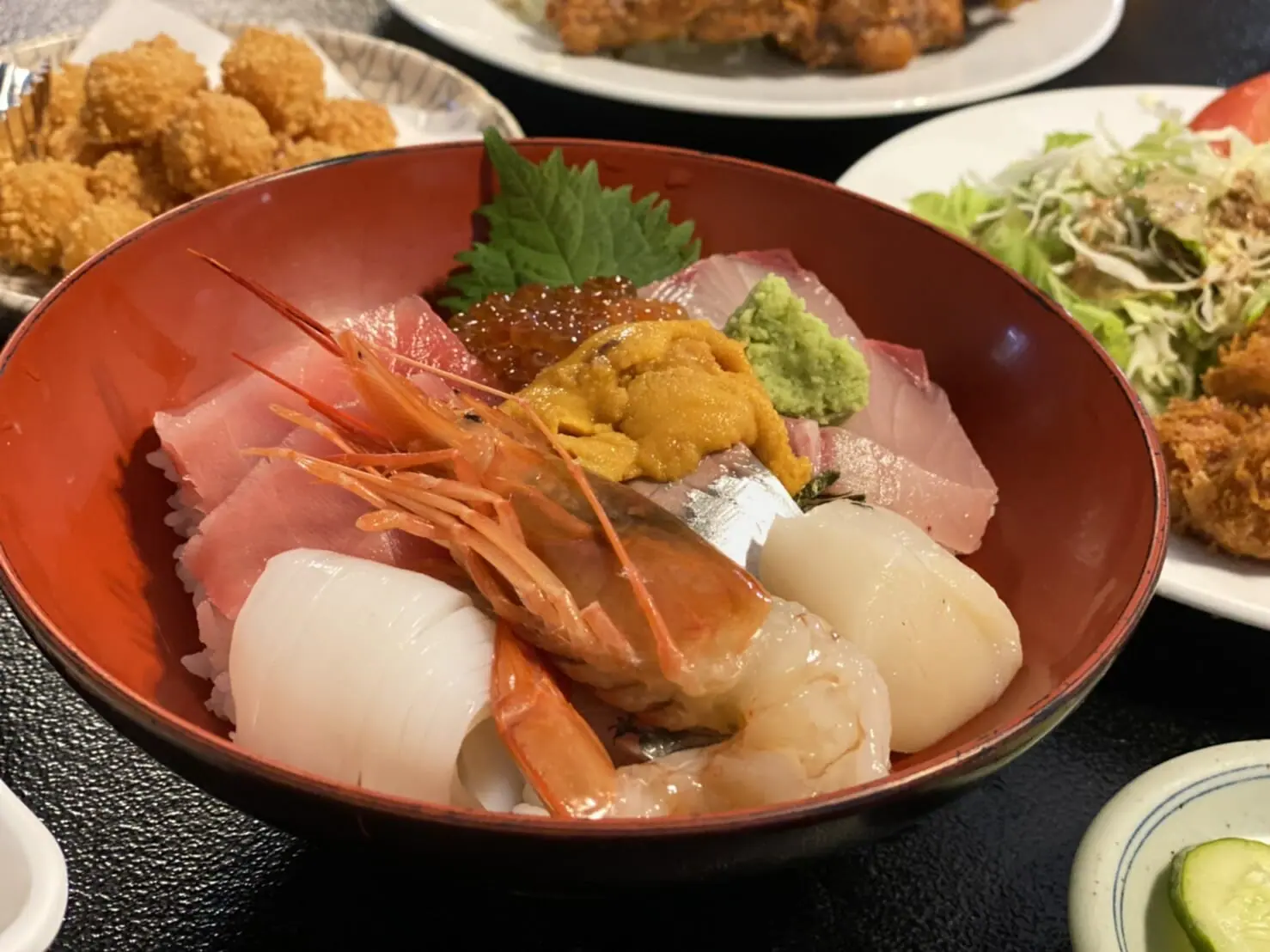 Nakamura Kominato Restaurant
Locals' Recommendations | Visit Chiba | Latest update:2021/12/22
As you walk the streets of Kamogawa and discover its many gifts, you may realize that some of its treasures keep a humble profile. Secluded in a quiet street and surrounded by hills, the Nakamura restaurant feels like home. A popular restaurant visited by both locals and tourists, Nakamura's cuisine works with the best and most traditional elements of Kamogawa's blessed mountains and seas.
Nakamura offers a variety of dishes, including tempura, traditional kappo and seafood styles. Particularly known for its seafood, Nakamura's fish and shrimp dishes are at the heart of Kamogawa's cuisine and well known throughout Chiba Prefecture.
Fresh ingredients are readily available at Nakamura to eat either alone or with company. The freshness of their food is only half the reason for their popularity: their home style approach to restaurant business also plays an important role for them.
You can enjoy both raw and cooked food, as well as a variety of sauces that help bring out and combine flavors. The variety of their menu and fresh ingredients is unique in the Kamogawa area.
Nakamura's atmosphere is quiet and reserved, offering a home restaurant style experience. The atmosphere reflects on the secluded location of the restaurant. Having a dish in this atmosphere calms the mind and helps focus on the food, and Nakamura's dishes are the best after a long day of work or travel.
Do not miss the chance to visit Nakamura and experience the staple of Kamogawa's cuisine, your body and mind will thank you!