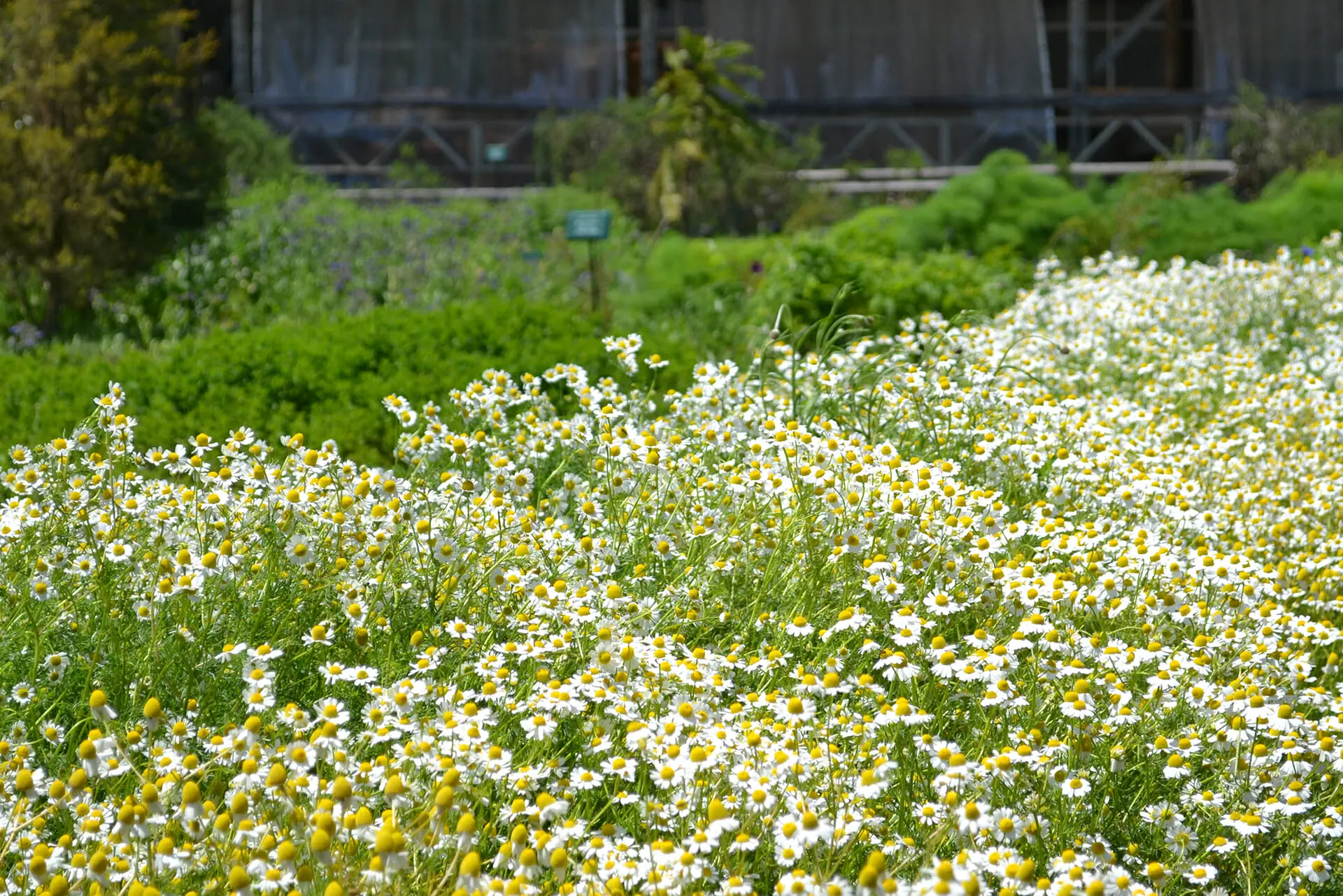 Kujukuri Herb Garden
Locals' Recommendations | Visit Chiba | Latest update:2022/02/03
The Kujukuri Herb Garden is the perfect place to treat yourself to a cup of herbal tea and a piece of cake. I would recommend anything they have in their dessert case but I especially enjoy their blueberry cheese cake or their rich chocolate cake.
If you are looking for a meal they have you covered too. Their deep-fried sardines are particularly delicious. Sardines are a local delicacy in Kujukuri and the herb garden does them justice adding just the right amount of herbs from their garden. All the set meals come with a side salad, soup, your choice between rice or bread (baked using herbs and served with herb butter) and also a choice between coffee or herb tea. I really like the fresh basil pizza with tomatoes and black olives. But I honestly don't think you can go wrong with any food choice there. My friend says their deep fried oysters are the best he's ever had.
This place is very pet friendly with a covered (and heated) outside patio, and each table is equipped with a leash hook. While dogs are the most popular pet to bring there; cats, birds and hamsters are also brought along for tea. There is also a dog run in the back of the garden, free to use for paying customers. My three dogs love to run and play so it's the perfect place to bring them because not only do they get to play but I get to treat myself as well while I am there after they have tired themselves out.
Right now, they also offer hand cream and lip balm making workshops, just call them up and make a reservation. Unfortunately because of COVID they are not offering their popular wreath making workshops but they hope to restart that in 2022. I recommend the wreath making. You get to make a pretty wreath using the flowers grown and dried at the Herb Garden then take it home to put on your wall or door. I can't wait for them to open this workshop back up hopefully next winter.
The Kujukuri Herb Garden also offers a variety of herbal tea that you can buy and take home to enjoy. Some of the teas they offer use certain herbs to help relive or lighten chronic symptoms such as their tea for seasonal allergies which uses a blend of echinacea, peppermint, elder flower, nettle and chamomile to help with your symptoms. This tea is perfect for me because I have allergies year-round and helps sooth my symptoms when they get bad.
Of course you can also wander the gardens and check little plaques to tell you what each plant/flower is. Although it is most beautiful in spring and early summer when all the herbs and flowers are in full bloom, it does have a winter charm to it that is also quite relaxing.
Next time you are in the neighborhood please come and check out the Kujukuri Herb Garden and don't forget to bring your four-legged best friend with you.